To diffuse, or not to diffuse… is that not the burning question? Diffusing in the home has become a wellness staple, and the aromatherapeutic benefits are not something to be ignored. Here's absolutely everything you need to know about diffusers!
In this article we discuss the following:
What is an Essential Oil Diffuser?
A diffuser is a simple device that uses heat and water to break down essential oils into smaller molecules that can be dispersed into the air that we breathe. In doing so, a person is then able to absorb the benefits of the oils just by consuming the air, which may lead to visceral effects like relaxation or improved sleep.
What does an Essential Oil Diffuser do?
Essentially, a diffuser makes a space smell heavenly. As mentioned above, diffusers work with a measured balance of oil and water, and when heat is introduced electronically, the two elements are able to break down, blend and escape out into the air for humans to then breathe in.
Essential Oil Diffuser Benefits
You'll incur different benefits from your diffuser depending on the oils you choose to drop into it. The oils contain the varied therapeutic benefits, and these range between everything from helping you to relax, to mood boosting and even opening of airways for easier breathing.
Do Essential Oil Diffusers Really Work?
They really do. Like most wellness based practices, this isn't necessarily something that is backed by science, but the proof is in the pudding, and people who use diffusers once usually become hooked for life.
Most significantly, diffusers have made a big difference in the lives of insomniacs who usually either struggle to fall asleep, or have very poor sleep quality. Diffusing the air in the bedroom helps to relax the nervous system, thus allowing for ease of sleep.
What to Look for in an Essential Oil Diffuser
Aside from good quality plastic, glass or ceramics, you'll want to observe each of the following factors when shopping for an essential oil diffuser:
Coverage area: The size of the room that the device is best suited to.
Duration: How long a diffusing session lasts when the device operates full to empty.
Dimensions: Does the diffuser fit your spatial needs?
Noise level: Some diffusers give off a light humming sound as they work, others may even play music.
Reservoir size: How much water can the device hold before it needs to be refilled?
What is the Best Type of Essential Oil Diffuser
Nebulizing Diffusers
Nebulizing diffusers are preferential to some people, due to the fact that they emit oils into the air in higher concentrations compared to regular diffusers. This happens by a strong stream of steam being forced out of the device at high pressure, and passing through the chamber of oils on its way out.
With this in mind, nebulizing diffusers have much shorter session durations compared to other diffuser types and will need to be refilled more regularly.
Ceramic Oil Diffuser
We're big fans of ceramic oil diffusers, as they are really pieces of functional art and add a lot to just about every home. These are diffusers that are built into ceramic pot-like structures, offering a more sophisticated edge to these household relics.
It goes without saying that ceramic diffusers are not portable, nor ideal for travel. They are delicate and are best kept in a safe place where pets and little ones aren't likely to knock them over.
Aromatherapy Oil Diffuser
Any natural oil diffuser is an aromatherapy diffuser by default. The whole objective of diffusers is to bring the benefits of aromatherapy into the home, so that people can enjoy the effects without having to actually go for targeted aromatherapy treatments (like massage).
Ultrasonic Essential Oil Diffuser
These diffusers release the oils into the air through rigorous plate vibrations that create ultrasonic waves that transform the oil molecules and release them into the air.
Essential Oil Diffuser with Timer
Older diffuser models were mostly made without time in mind; it was assumed that a user would simply turn the device on, and be happy for it to stay on until it ran out of oil or water. This means that even if you only needed two hours of diffusing in order to fall asleep at night, you were forced to breathe in all 8 hours until the device was done.
Then, diffusers with timers were introduced to the market: Smart devices where a user could set their desired duration of diffusing
10 Hour Oil Diffuser
As mentioned, oil diffusers operate at different durations. A 10 hour diffuser is a sort of midway between devices, as most operate at around 8 or 12 hours. A 10 hour diffuser is a lengthy period and is usually best for office use, since it can last the whole work-day without needing to be refilled.
12 Hour Essential Oil Diffuser
A 12 hour diffuser is the ultimate housemate. If you're an avid diffusing enthusiast, you'll love how you can turn on your device and not have to think about it again for exactly half a day. This is a great option for people who have busy schedules, but like to keep their home in sanctuary-state at all times.
8 Hour Essential Oil Diffuser
An 8 hour diffuser is the industry standard. Most entry-level and affordable diffusers run at this pace, giving eight hours of non-stop diffusion in a home or office space. If you're just testing the waters of the diffuser world, this is a great place to start without breaking the bank.
Water Essential Oil Diffuser
As we learned above, an ultrasonic diffuser is one that uses vibration to create heat and vapor. Most regular diffusers use water instead, and the water is heated using a kettle-like element, and thus emits vapor into the air along with the oils.
Bedroom Essential Oil Diffuser
Bedroom diffusers are usually those that can last the duration of sleep, with some time to spare whilst the individual is actually falling asleep. These are usually 10 or 12 hour diffusers, as they can carry people into deep slumber without needing to be refilled after the standard 8 hours.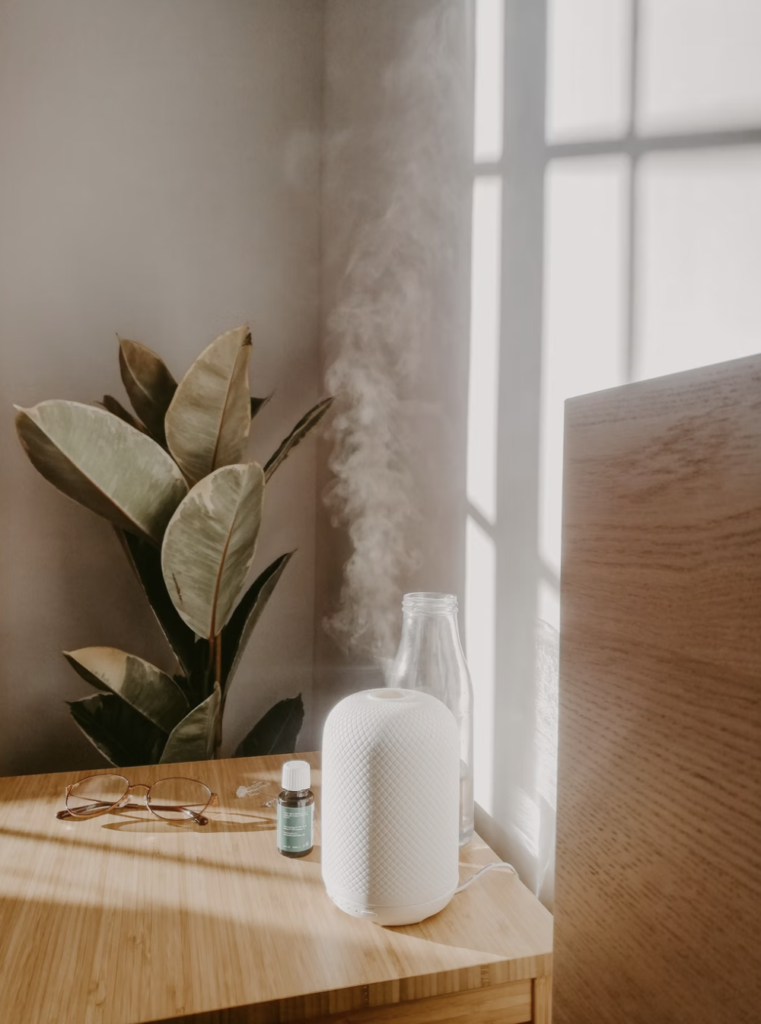 Programmable Essential Oil Diffuser
Thanks to tech advancements, there are now a myriad of programmable diffusers on the market that offer everything from timer settings to voice control. Some of them even connect to your phone via apps that allow you to adjust the diffuser settings (speed, time, intensity etc) with the touch of a button.
Quiet Essential Oil Diffuser
Diffusers aren't particularly noisy devices, but a few of them will give off a gentle humming sound, or a power on/off jingle. Offices, spas and wellness-type establishments generally need quieter units so as not to disturb the peace, so diffusers that are totally silent are often sought out.
Essential Oil Diffuser Reviews
With so many diffuser brands on the market, and so many units to choose from (expect most brands to offer a range of up to 5 or more diffusers), the online feedback for these devices is totally a mixed bag of pros and cons.
Before you commit to buying a particular diffuser, we'd recommend doing an Internet deep dive to read about what customers who have gone before you are saying.
Compare Essential Oil Diffusers
Stick with us, because in the upcoming sections we'll be doing a lengthy comparison of various diffuser brands, as well as the best diffusers on the market depending on your unique needs!
Water vs Waterless Essential Oil Diffuser
This is the big question when choosing a diffuser, and for the most part there is no solid answer — it really depends on your preferences. Waterless diffusers are great if you don't want to deal with refilling and spilling. They're also far easier to travel with! That said, these diffusers burn through a lot more oil than water-based diffusers, because the oils don't have anything diluting them.
Best Oil Diffuser Brand
What follows are some of the top diffuser brands currently on the market, and everything that you need to know about each on before investing in their products!
Organic Aromas
Organic Aromas is a brand that is based in the US, and they are known for their opulent designs and artistic diffusers. They only make nebulizing diffusers, which are designed to hold aromatherapeutic oils from their organic range. We particularly like their 'alchemist's chest'; a box of 25 essential oils to use in any of their diffusing devices.
doTERRA Essential Oil Diffuser
doTERRA is a leading name within the diffusing community, and they have an impressive range of both water-based and ultrasonic diffusers in their line. doTERRA is Latin for 'gift of the Earth', and the brand claims to have revolutionized the "purity" of the essential oil market, seeing a need for oils that were free from contaminants, fillers, or adulterations.
BellaSentials Essential Oil Diffuser
BellaSentials products are sold predominantly on Amazon, and are decent, entry-level diffusers for anyone who is still feeling their way into the diffusing world and maybe isn't ready to invest in the more advanced units just yet.
VicTsing 300ml Ultrasonic Essential Oil Diffuser/Humidifier
VicTsing is a new and upcoming brand whose claim to fame is being one of the top 50 sellers on Amazon USA. Specializing in consumer electronic products, VicTsing is known for their tear drop shaped diffusers and accompanying oils.
Best Essential Oil Diffuser
Best Ultrasonic Essential Oil Diffuser
AromaTech Aromamist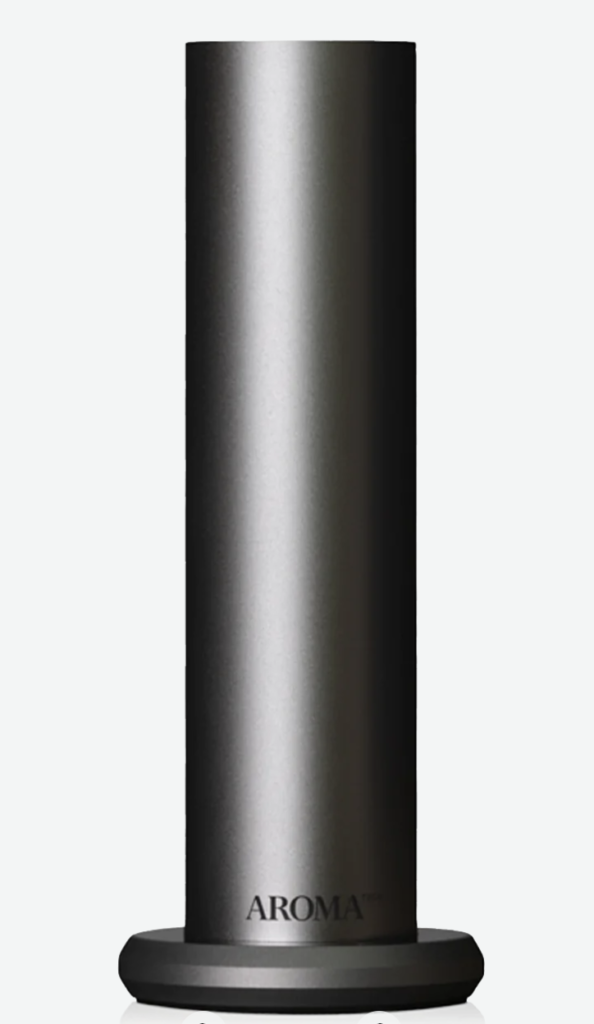 For insight into some of the best ultrasonic diffusers out there, we spoke with Oberon Copeland from Very Informed, who broke down the phenomenon and then told us about his personal favorite ultrasonic unit by AromaTech.
"Aroma diffusers come in all shapes and sizes these days. You can buy an essential oil diffuser necklace to wear or a car aromatherapy diffuser to take with you on the go. But when it comes to diffusing essential oils at home, an electric diffuser is the way to go," said Oberon.
"The first essential oil diffuser on our list is the AromaTech Aromamist. This ultrasonic diffuser uses high-frequency vibrations to diffuse essential oils into the air. It features a patented cold mist technology that helps preserve the therapeutic benefits of your oils. The AromaTech
Aromamist also has a built-in timer and an automatic shut-off feature for safety," he adds.
Best Essential Oil Diffuser for Large Space
BZseed 550ml Large Room Aromatherapy Diffuser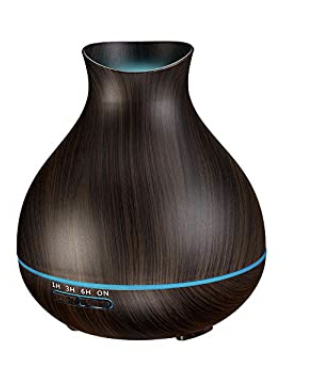 Made specifically with large rooms in mind, the BZseed works overtime by simultaneously dehumidifying dry winter air whilst diffusing your oils. This unit only generates a small amount of white noise, which is impressive considering its size and the fact that it is also humidifying. There is a timer and mist-control setting, so you can really set your preferences for each day depending on what the weather is doing.
Best Affordable Essential Oil Diffuser
Asakuki 500ml Essential Oil Diffuser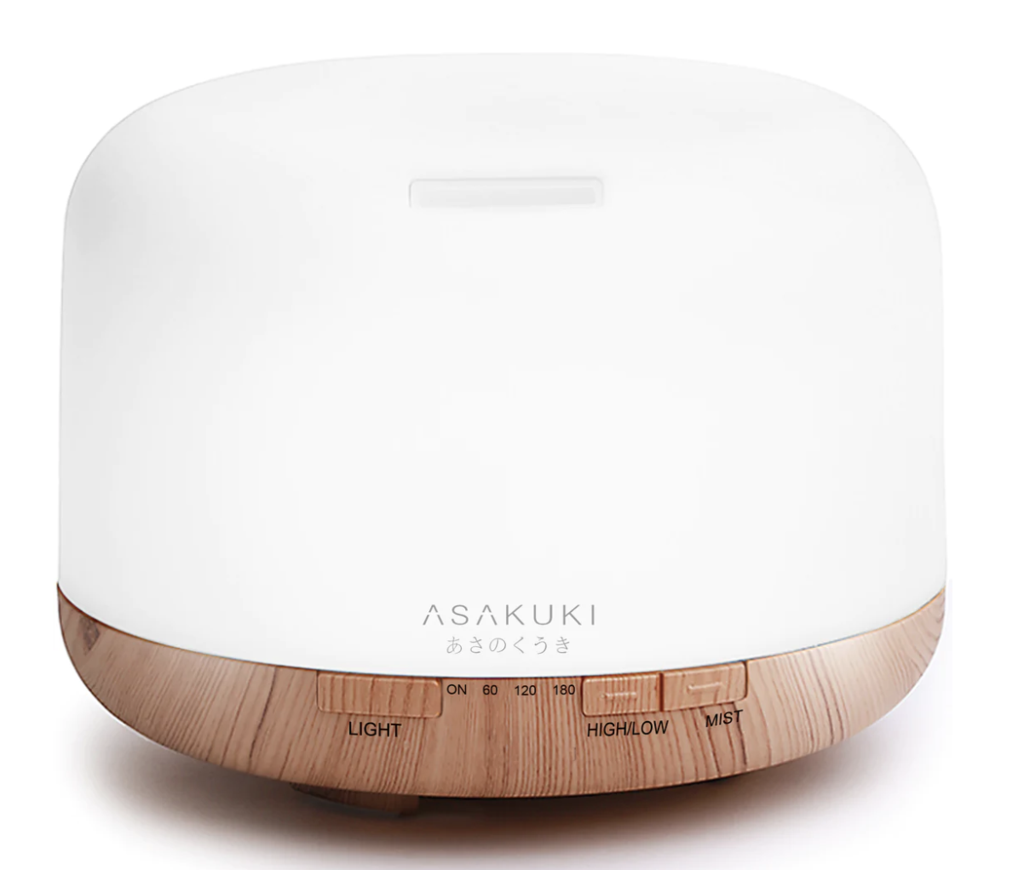 Asakuki is a brand making affordable diffusers for every home setting. You can choose from a variety of designs, usually feathering natural wooden finishes and gentle lighting settings. While faux wood isn't for everyone, you will save a lot of pennies by opting for one of these.
The unit has an impressive steam steam stream, and a large water tank which means less filling, more relaxing.
Best Essential Oil Diffuser Amazon
Kumi Stone Diffuser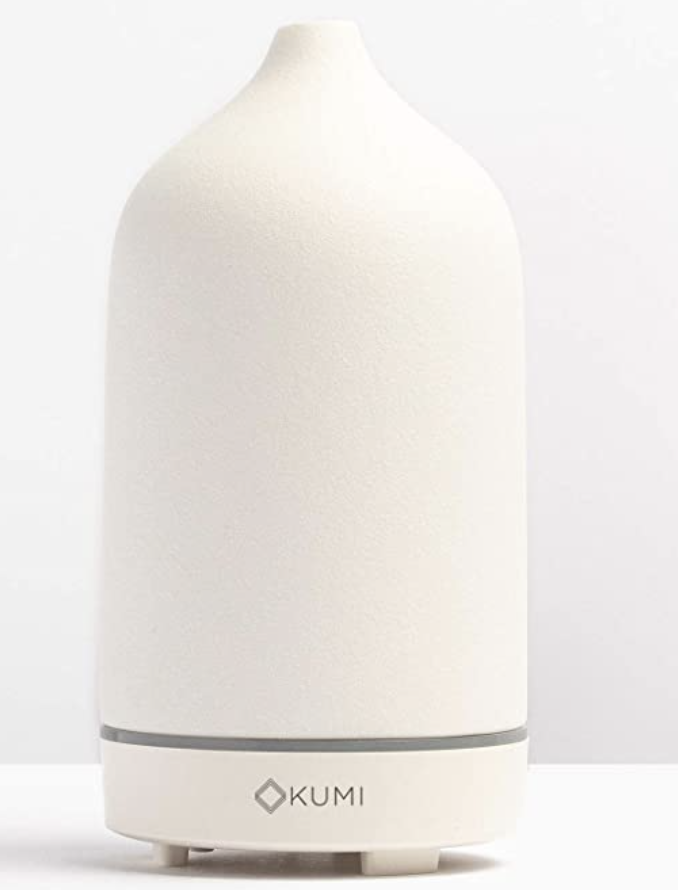 It can only be Kumi! This minimalist oil diffuser is a gorgeous addition to any interior, featuring a lush stone finish and selling in either white or black. The exterior cover is made from real stone, while the underlying cover is plastic (for safety).
Kumi's diffuser boasts an optional warm light function, as well as a consistent or intermittent setting. This is one of the best things you can buy on Amazon (in our opinion), and the price isn't half bad either…
Best Oil Diffuser for Home
ArOmis Orbis Nox Eros Nebulizing Essential Oil Diffuser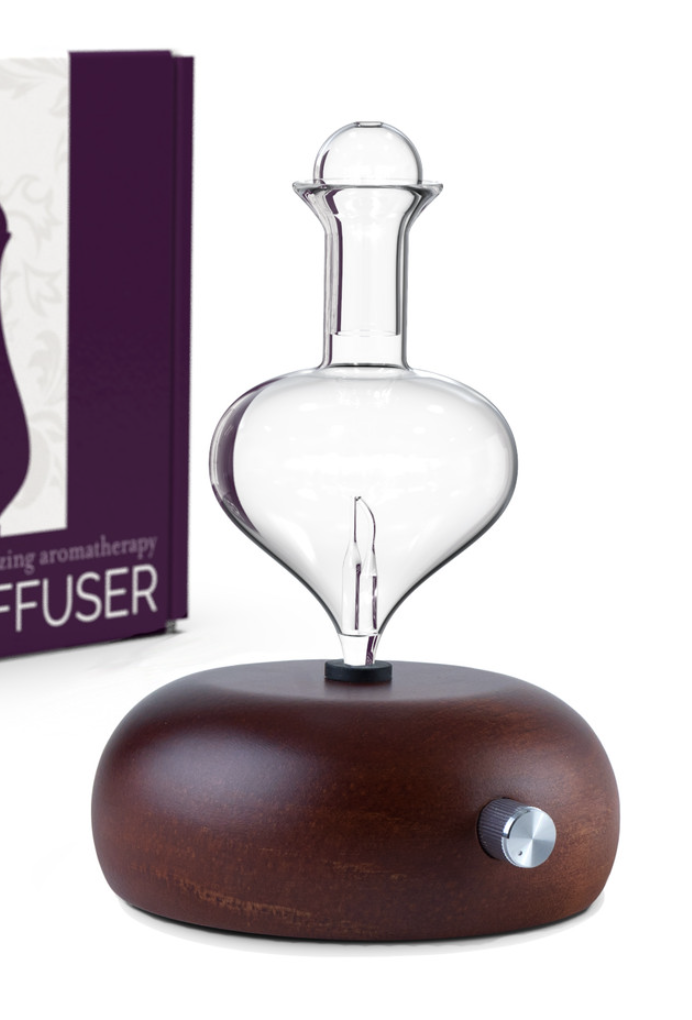 If you want to impress yourself and others, every time you or they walk into your home, look no further than an ArOmis diffuser unit. Designed to resemble delicate laboratory equipment, ArOmis diffusers are best sellers and wildly impressive in terms of their price point.
All of their products come with a 1 year warranty, which is a lot more than most diffusing brands offer. The no-LED factor is a selling point for a lot of people who want to keep that sophisticated edge in their home space.
Best BPA Free Essential Oil Diffuser
Vitruvi Stone Diffuser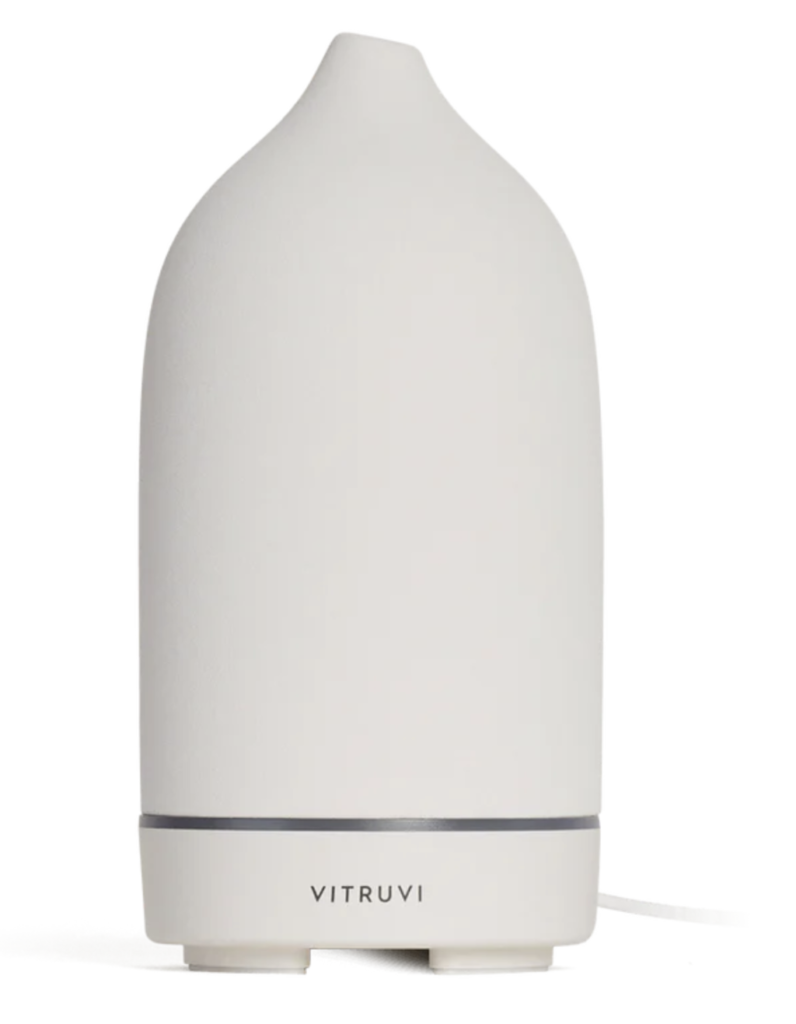 Yes, most diffusers are made with BPA-rich plastics that have been known to leak harmful toxins into the air. This saw a rise in demand for BPA-free units, and naturally Vitiruvi was already way ahead of the pack.
These are top of the range stone diffusers that are renowned for their chic design and gorgeous matte finish. A Vitruvi is an investment of note, but one that you'll not regret in the slightest. Choose from 9 stunning colors, including lilac and peach!
Best Essential Oil Diffuser for Office
Objects Within Teardrop Diffuser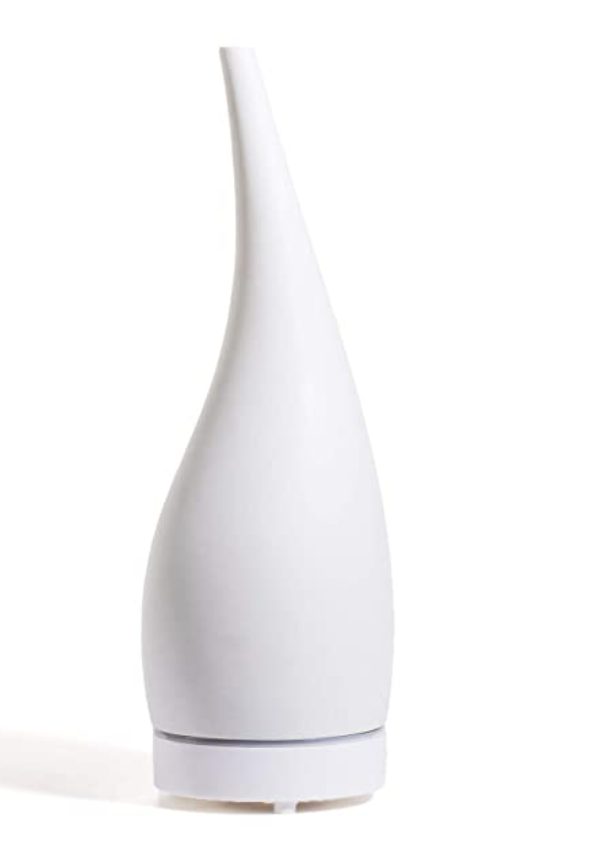 Objects Within retails exclusively on Amazon, and their teardrop unit is one of the best additions to any office space. Beautifully crafted and interesting to look at, this diffuser has the capacity to bring the magic of aromatherapy into any work environment, bringing more relaxed staff and atmosphere with it.
Best Glass Essential Oil Diffuser
Art Naturals Deluxe Sleep 'n Slumber Oil Diffuser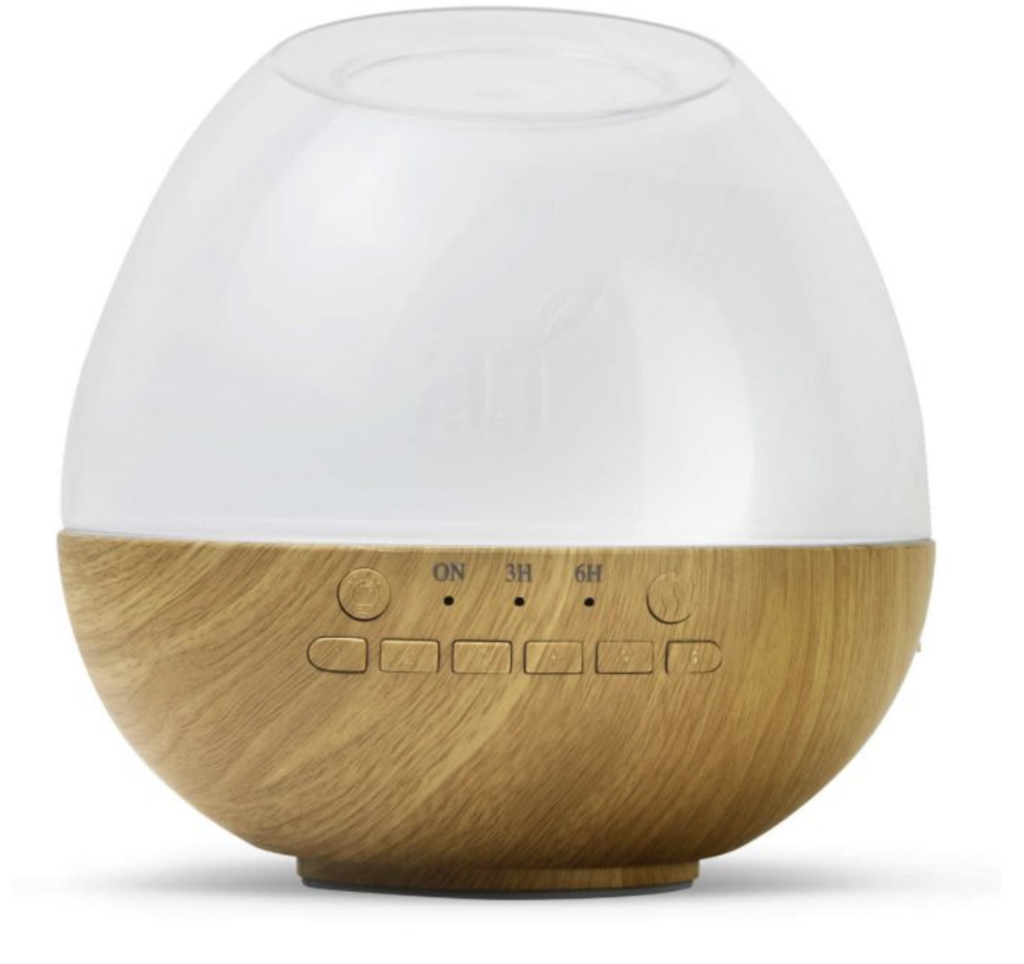 Made with quality glass and a wooden casing, this is an affordable diffuser that gives you a lot of bang for your buck. For one, there are 6 soothing nature soundtracks built into the unit, as well as 7 mesmerizing LED lights. This is one of the best diffusers for people who need a little extra help falling asleep, as the nature sounds really help to set the mood.
Best Waterless Essential Oil Diffuser
Loxim Pride LX-01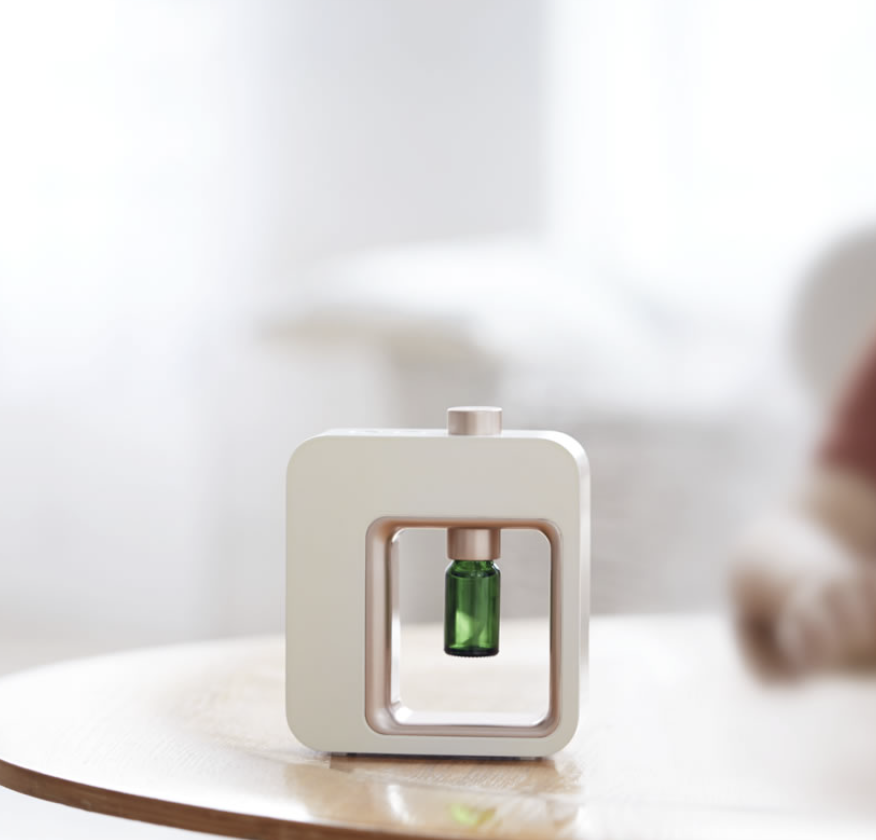 No heat, no water, just a full-spectrum oil diffuser that operates in complete silence. Loxim's diffusers have made waves as their design was inspired by coffee machines. They are a wonderful addition to any home or office, and contain patented direct nebulizing technology that we're dying to know more about!
Best Essential Oil Diffuser for Sleep
Bloomy Lotus Diffuser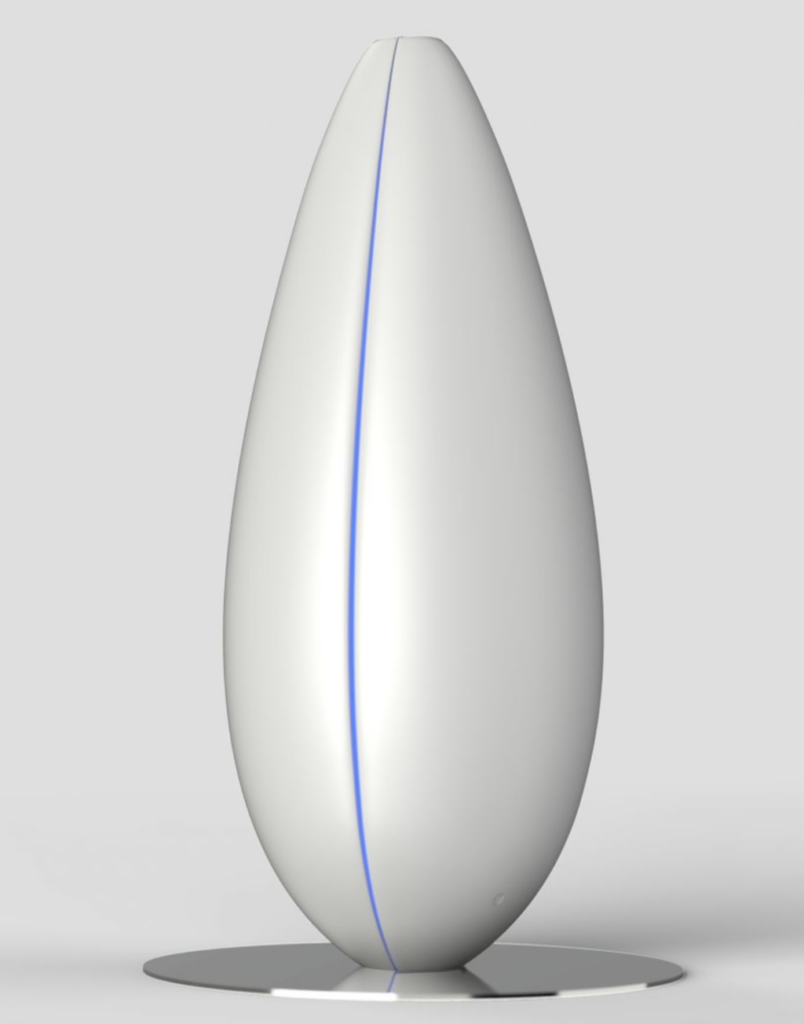 Resembling growth and serenity, this diffuser by Bloomy Lotus is one of our top design picks. The unit emits a warm glow as it mists the air with your chosen fragrance. With the ability to reach up to 45m squared, it is ideal for larger spaces and offices.
You can choose between space gray or white for your diffuser with a 10 hour interval timer, or 5 hours continuous diffusing.
Best Portable Essential Oil Diffuser
Leisure of NYC Travel Diffuser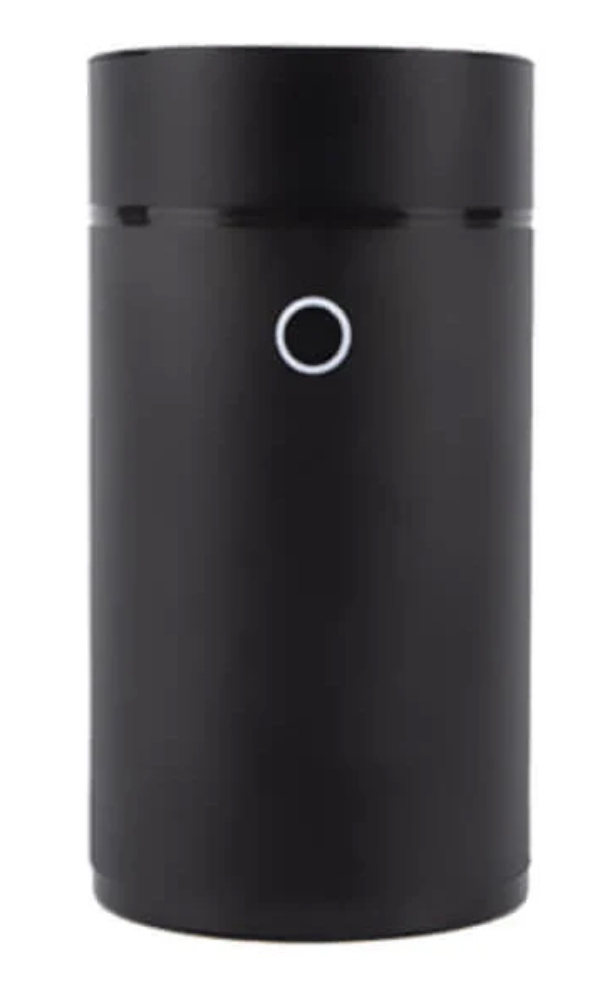 We love this small essential oil diffuser, and Courtney LaChance from Leisure of NYC does too! "We believe our Travel Diffuser is the best because it can supplement anyones lifestyle in any situation. The perfect diffuser, whether you are traveling or at home — this USB-powered diffuser instantly refreshes any space with your choice of essential oils. Its sleek, minimalist design makes it an instant classic, no matter your decor style. Fits nicely in a car cup holder for in the car — just plug it right into your USB port inside your vehicle. The plastic is made from BPA free
plastic and covers up to 200 square feet," said Courtney.
Best Looking Essential Oil Diffuser
Eco Modern Essentials Aroma Ultrasonic Mist Diffuser Stone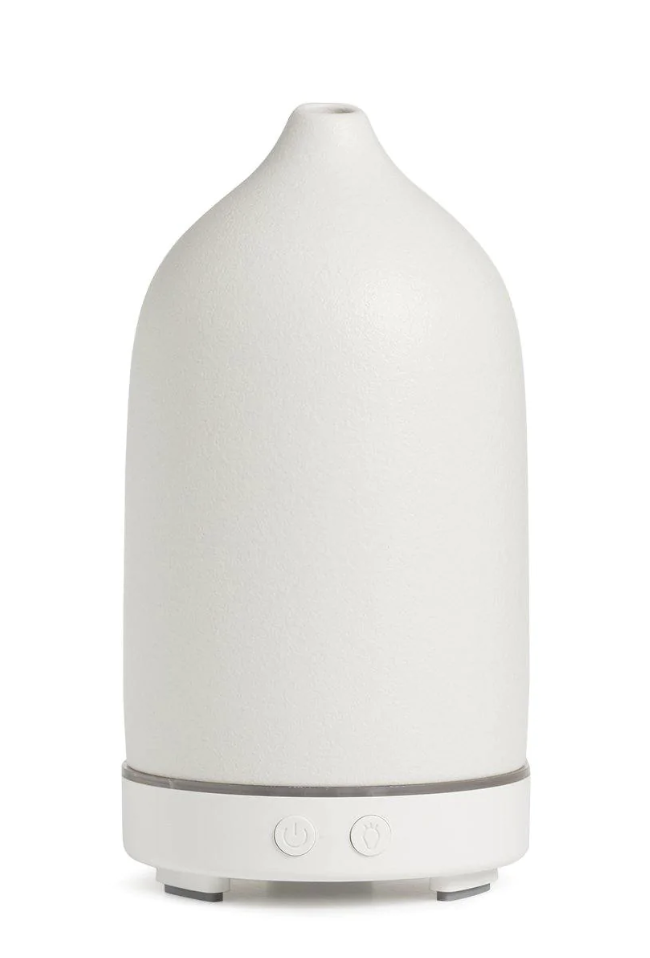 If the flattering design weren't enough, this ultrasonic diffuser by Eco Modern is amongst some of the highest rated essential oil diffusers on the market. Boasting continuous or intermittent mist, with this pretty essential oil diffuser you can choose from a variety of settings including 7 LED lighting options.
This is a quiet and unique oil diffuser, one that will shut off automatically when the water runs out. We just love the ceramic look and feel to this chic design; a complimentary addition to any space.
Best Ionic Essential Oil Diffuser
Organic Aromas Raindrop 2.0 Nebulizing Essential Oil Diffuser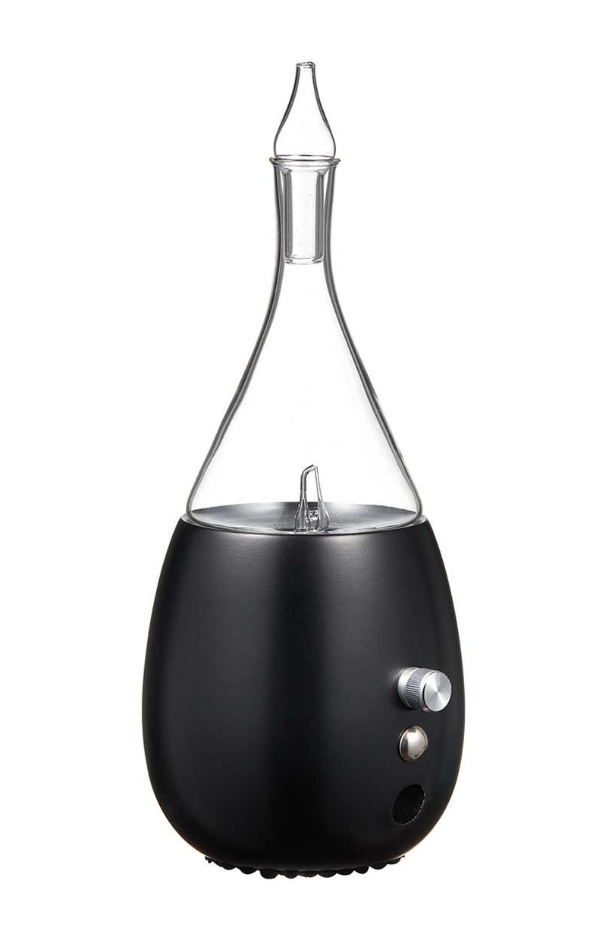 For the lowdown on this product, we spoke with Ben Price, co-founder of Heatable. "I feel this is one of the best modern essential oil diffusers, because it uses the latest advancements in technology to provide you with the highest quality aromatherapy experience. This product has been designed with an intuitive user interface that allows you to control the intensity of your scent, choose between a variety of different scents, and customize your own blend. The device also features an auto-shutoff feature that ensures that you won't overuse it and burn out the motor," says Ben.
Best Essential Oil Diffuser in Canada
Equsupro Ultrasonic Cool Mist Essential Oil Diffuser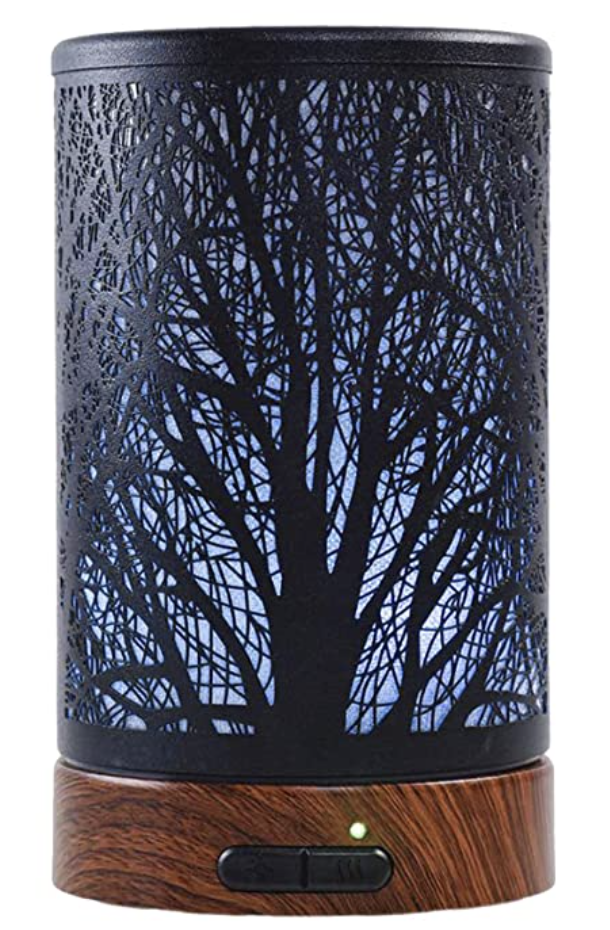 Donning a unique forest design, this is one of the top rated oil diffusers on Canadian Amazon at the moment. Featuring all of the LED magic you'd expect from an entry-level diffuser, as well as the three-in-one function of a nightlight, humidifier and diffuser, you really do get your money's worth.
The diffuser is BPA free, and has an automatic switch-off setting for when the water runs out, which prevents elemental burn out!
Best Essential Oil Diffuser in the UK
Frama Sphere Oil Diffuser St. Pauls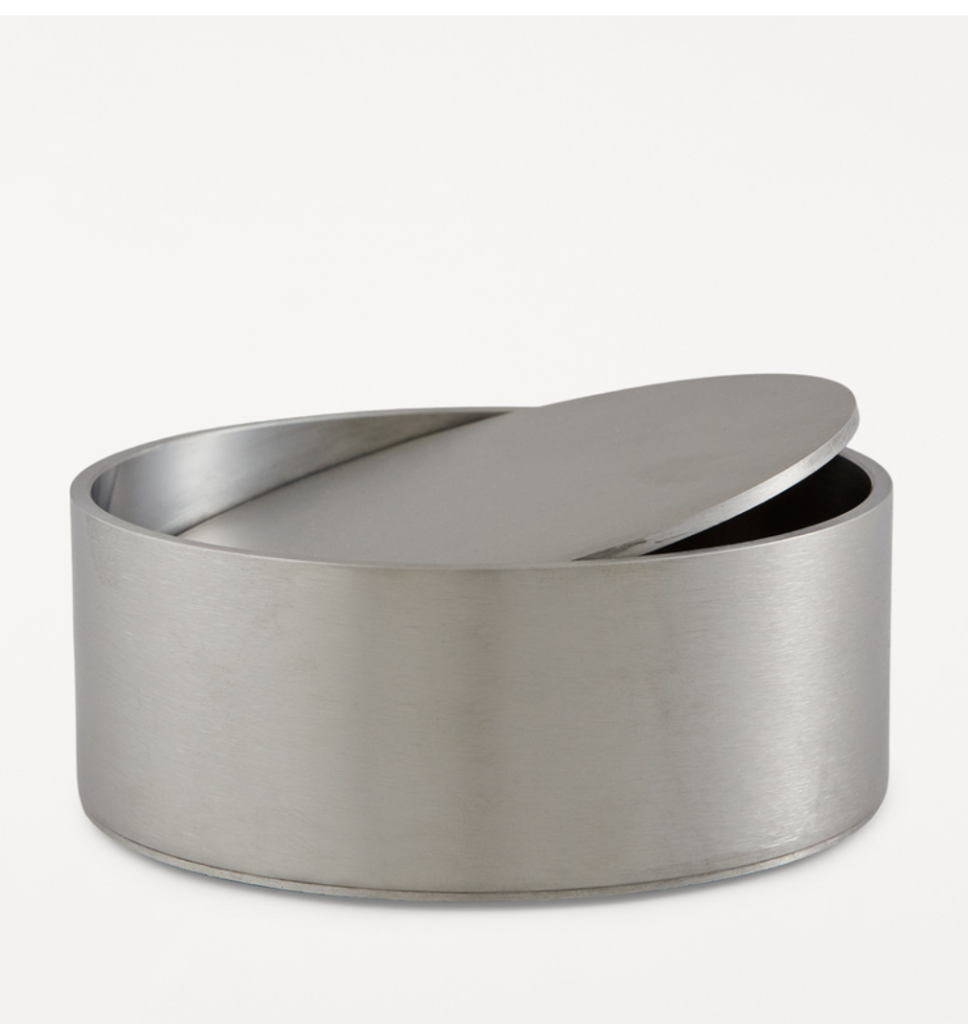 This luxury oil diffuser has the tendency to turn heads, mostly because it looks nothing like its competitors. Available in the UK and worldwide, this diffuser requires only the heat of a tea light in order to work, gently diffusing the oils buried within.
It makes for a wonderful conversation starter or ice breaker, so don't underestimate how far this investment will take you. And yes, it's an investment alright; coming in at around 230 euros retail price, you'll likely ponder why you didn't take our DIY section more seriously.
Essential Oil Diffuser Recipes
The world really is your oyster when it comes to creating unique diffuser blends to pump into your home or office. We've found great joy in blending classic recipes of foods and drinks that we already love, such as pumpkin pie (cinnamon, nutmeg and clove), or chai latte (cardamon, cinnamon, clove, ginger, vanilla).
Get creative! And remember to keep a notepad next to your diffuser where you jot down exactly how many drops of each you used to create your recipe.
How to Use Essential Oil Diffuser
Diffusers are great because, for the most part, they do all the work. All you really need to do is fill the water tank, drop in your chosen oils, plug in the device and voila! Some units will require you to set the timer or intensity, but this will be very straightforward. For waterless diffusers, skip the water part and simply add oils!
Where to Place Essential Oil Diffuser in Bedroom
In a bedroom setting, there are few general rules to be observed when it comes to diffusers. Firstly, diffusers should always be placed at least 3 feet away from a sleeping person. Secondly, diffusers need to be at least 2 feet above floor level, so ideally on a side table or desk. The surface that your diffuser rests upon should be flat and also waterproof, which is why on a carpeted floor is simply no good.
If you don't have a flat, waterproof surface near your bed, you can also place the diffuser on a tray instead.
DIY Essential Oil Diffuser
Believe it or not, you can make an essential oil diffuser from scratch, usually using objects that you already have lying around the house. What's more, you can actually make an electronic essential oil diffuser from scratch too, provided you've got some basic arts and craft skills to tap into.
Click here for our favorite DIY bedroom diffuser how-to, or here for a range of non-toxic diffusers to DIY. And finally, click here for the lowdown on how to make an electronic diffuser entirely from scratch, using little more than an old lightbulb!
Where to Buy and Essential Oil Diffuser
Because these objects can interfere with your home's interior flow, we like shopping for diffusers in-store where we can. That said, the best options are rarely found near the average person's dwelling, and so shopping online and buying directly from your favorite brands is usually how these purchases play out.
Essential Oil Diffuser on Target
Target has always been a fan of the diffuser market, and has stocked them since the very beginning, when essential oils and aromatherapy was only just starting to make waves in the wellness communities.
To date, Target is a fantastic place to shop for diffusers both online and in-store. They also have a broad spectrum when it comes to pricing; you'll be able to splurge or save, depending on where your budget is at.
Essential Oil Diffuser on Amazon
Amazon remains one of the best means of investing in home diffusing units. This is because most established brands retail here in addition to their personal sites, and then Amazon also stocks a wide variety of lesser known brands as part of their inventory.
What we're trying to say is that there is great variety to be found on this trading platform, and to top it off, Amazon offers a very transparent feedback section on each seller's page, where previous customers can leave their honest reviews about products they have purchased. We find this to be incredibly helpful when shopping for wellness-type products such as these!
Essential Oil Diffuser at Walmart
Like Target, Walmart was also quick to the essential oil and diffuser trend. They have stocked a wide range of both of these products since the very beginning of the wellness movement, and we'd be remiss not to mention that one can get some of the more flattering diffuser designs here compared to other department stores!
Did You Enjoy This Article?
If you enjoyed this article, you might also like our articles discussing oils such as Essential Oils for Skin, Squalane Oil and Emu Oil for Skin.