To spray or not to spray, that is the question. Spray deodorants have been under fire in recent years with environmental concerns being at the forefront of people's minds. Are these products as bad as is rumored? You know we just had to find out!
In this article we discuss the following:
Does Spray Deodorant Work?
Put it this way: spray deodorants wouldn't have made it this far in life if they didn't have some sort of reliable service to offer. If spray deodorants didn't work, they would have been long gone, as with the likes of eyelash primers and shimmer moisturizers (remember how that stuff would get all over the furniture?).
Love 'em or hate 'em, spray deodorants get the job done; the job of de-odoring your pits, even in the peak of summer.
Is Spray Deodorant Bad for You?
It depends. Using a natural spray deodorant, or a spray deodorant without aluminum, is considered the healthier choice when it comes to these self care products. The trouble is that just about all spray deodorants contain what are known as volatile organic compounds, or VOCs, which are gasses that contain carbon atoms.
When they escape out of the can and into the atmosphere, VOCs are incredibly harmful to the human design, and will break down the lungs, eye tissue, skin cells and even other organs deeper within the body. That's not all…
Will Kesselman, from Control and Power Strategy LLC in New York, had some extra light to shed on the matter. "I am against and don't use spray deodorants, because of the chemicals involved. DEA (Diethanolamine) and TEA (Triethanolamine) can seep into the skin and affect the liver and kidneys. And, you put on deodorant after a usually hot shower, which opens the pores of the skin."
Will continues to explain how DEA is also linked to cancer, according to madesafe.org. Then there are parabens, which cause hormonal imbalances and even breast or prostate cancer. "Also, there are more toxins found in spray deodorant that you can easily look up on Google. The bigger issue is that people usually spray on the deodorant in the bathroom, which is a small space. It's even worse if it's after a shower, because the heat opens up the lungs (think of it like a humidifier or steamer when you're sick, to open up the chest). This is why it's even worse to use spray deodorants, because you breathe it in more," says Will.
Yikes. All is not lost, however, and we got an alternative opinion on more natural spray alternatives from Haley at Fernweh Foreigner. "About four years ago I started using a salt spray deodorant for two reasons: to get away from all of the unhealthy chemicals and ingredients in conventional deodorant, and to find something that actually works against sweat smell."
According to Haley, salt spray deodorant is so great because it uses minimal ingredients and actually works. "I only have to spray it once a day and it does not cause stains, foul odors, or harmful side effects. It is not an antiperspirant, because our bodies are meant to sweat, but keeps the smell away. I highly recommend this healthy alternative!", she adds.
Can I Use Spray Deodorant on My Feet?
Sure, why not? If using deodorant on your feet seems like the way forward, then there's not much anyone can say to stop you. Foot deodorant spray is fast becoming a sought after product on the market, given that people are pretty desperate for a quick and easy solution when it comes to smelly feet.
That said, it is recommended that one use a dry spray on feet, and not a gel or cream based spray deodorant. This is simply so that your feet don't slide and stick on the inside of your shoes, optimizing your comfort and general freshness.
How to Apply Deodorant Spray
This one doesn't take a rocket scientist to figure out. Pop the cap of the deodorant, raise your arm to the heavens, and douse that pit in the masking magic of pomegranate-lemon mist (or whatever scent has tickled your fancy).
No need to spray too excessively, generally two seconds spent under each arm is more than enough. Topping up throughout the day (only if needed) requires less than a second of spray.
Spray Deodorant vs Stick
First of all, stick deodorants are objectively better for the environment. More than this, stick deodorants are actually more widely used, not because of their more friendly compounds, but actually for their discreteness.
If you try to secretly use your spray deodorant from your office desk, the sound of the product will give you away immediately, and as we know there are great taboos around body odor and a general sense of (nonsensical) embarrassment linked to the subject. A stick deodorant means you can slip your hand right under your shirt, top up your protection, and no one is going to know.
Stick deodorants are generally smaller than sprays, which makes them more portable and convenient, too.
Roll On vs Spray Deodorant
Like a stick, roll on deodorants are also more environmentally friendly, discreet and portable. Roll on's often require a few seconds or minutes to properly dry on the skin, as they are usually made from gels or creams. This is not preferable to everyone, and some brands have been known to get onto clothing and leave unfavorable white marks, especially if you're wearing black or grey.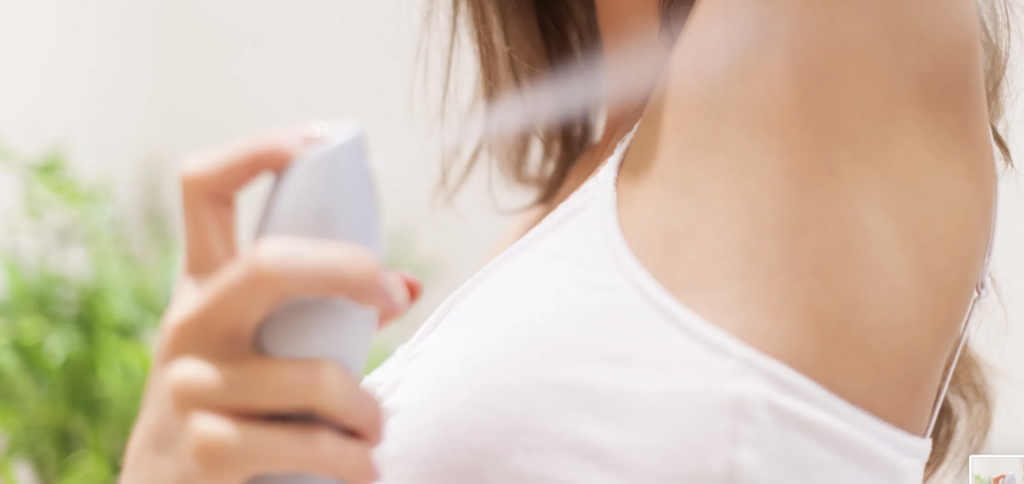 Roll on deodorants tend to last longer than other deodorants, however, as they portion each use due to the dynamic design of the packaging.
Spray Deodorant Brands
If there's one thing that is abundant in this life, it's spray deodorant brands to choose from. There must be thousands out there, especially since the environmental debate came into play, and there was suddenly a gap in the market for more eco-friendly, healthier options. Today, one can even purchase hypoallergenic spray deodorant if desired — the options are truly endless.
Dove Spray Deodorant
Love them or hate them, Dove is a universally recognized, household name in the self care industry and has been at the forefront of basic hygiene products since what feels like the dawn of time.
You may remember them being quick to the market with the release of their 'invisible spray' years back, marking brand new territory for deodorant's possibilities. Dove invisible dry spray deodorant ingredients have made many headlines thanks to their surprisingly gentle nature, scoring around 90% on allergen free testing scales. The product currently contains 0% alcohol and 0% aluminum.
Dove Men's Deodorant Spray
Known for their extensive women's and men's lines, Dove always makes a point of producing equal quantities of products for individuals of both genders. This hasn't always landed well across the board. A simple browse through the Dove deodorant range shows a distinct difference between their products: women's deodorants last a mere 24 hours, while their men's range boasts a lengthy 48 hours of coverage.
Dove Deodorant Spray Coconut
Perhaps in response to the aforementioned lapse in time, Dove responded with the introduction of their coconut spray; a women's range designed to offer up to 48 hours of odor protection.
The sweet coconut scent transports one to a deserted island, pina colada in hand. It's probably our top scent from the Dove range, if we had to choose one!
Degree Spray Deodorant
Degree, as a brand, could be considered one of Dove's closest competitors. From the get-go they adopted an image that was distantly more athletic and rugged, as compared to the more dainty and delicate positioning that Dove went in the direction of.
Degree has a range for both men and women, sports and non. They are less inclined to release wide varieties of scents, and tend to stick to their original range.
Degree Women's Deodorant Spray
There are two women's deodorant options to every men's product. All of their deodorants offer 48 hour protection and their unique "motion sense" technology that essentially means that microcapsules sit on the skin and burst to release fresh fragrance as the body moves.
According to Degree, they make the only antiperspirant spray that is able to react directly to movement of the human body.
Degree Spray Deodorant Travel Size
Degree's travel size deodorants are popular in the handbags and duffels of the person-on-the-move. A life hack we learned early on is also that the way to enjoy more than one scent of deodorant from a specific brand, is to only buy their travel sized products — you're welcome!
Secret Spray Deodorant
Secret is a commercial deodorant brand that makes headlines due to their products being free of aluminum, parabens, dyes, alcohol and talc. That said, they recently came under fire when in November 2021 the Food and Drug Administration started recalling all deodorant lots with expiry before September 2023, due to the detection of high levels of benzene.
Secret Luxe Lavender Spray
For some reason, there aren't a lot of commercial brands that use lavender in their scent spectrums. Lavender is known for its antiseptic and anti-inflammatory properties, but more than this it is a highly calming fragrance that can lessen anxiety.
Secret Boho Berry Deodorant Spray
Appealing to a more carefree, earthy market, Secret recently came out with a boho-berry spray that brought a more fruity, fun and barefoot-energy to their range. Customer reviews have been largely positive toward the product.
Nivea Deodorant Spray
Nivea is another household favorite that offers spray deodorants, roll ons and sticks to suit just about every hygiene need out there. They make some highly effective products, and deserve credit in this regard, but their ingredient lists are objectively less than kind to the skin, much less to human lungs.
Perhaps we're just biased toward more natural alternatives, but if there is something scientifically proven to be safer for the body out there, why wouldn't you use it?
Brut Spray Deodorant
Marketed as a "powerful masculine scent", it's apparent that Brut's brand has a very narrow and distinct target market. Offering long lasting protection, real men everywhere can now prove their masculinity in just a single spray…
Brut Spray Deodorant Ingredients
If there's one thing Brut is not concerned about, it's the health of the men who use their products. Or perhaps it's the customers themselves who lack the concern. Brut's deodorants are jam packed with aluminum, alcohols and benzene.
The questionable ingredients are necessary in order for them to obtain their distinguished and potent scents, but at what cost?
Suave Dry Spray Deodorant
Suave is a brand that slipped through the cracks, for reasons unbeknownst to us. In October 2021 it was announced by Unilever that their 24-Hour Protection Aerosol Antiperspirant range would be discontinued due to undisclosed "business reasons". A pity indeed, especially since they actually used to offer quite the effective unscented spray deodorant.
Spray Deodorant Reviews
You can't always trust public reviews when it comes to self care and wellness products, but when it comes to deodorants this is actually something worth looking at. Deodorant reviews are pretty straight forward: the product either masks the odor, or it doesn't.
We'll look at a few reviews left for commercial brands:
Dove Men's Spray Deodorant Review
Dove's men's spray deodorant has received ample reviews online, and is used by millions around the world. For the most part, the reviews are positive, with a lot of customer satisfaction present overall.
There are a handful of reviews that found that they did not experience 24 hour protection, and had to reapply every 5 to 8 hours. There are also a number of customers stating that the product isn't gentle enough for sensitive skin.
Secret Spray Deodorant Review
Other than some powdery-remains, the Secret spray deodorants remain well loved amongst very loyal customers. Even the powdery feel doesn't result in white marks on dark clothing, which is a step ahead of a lot of products within this price range.
A lot of reviews feel that the scents of the Secret range are too targeted at teens and youth in general, and are not all that suitable for a working woman who needs to sit amongst peers in an office environment — interesting point.
Foot Deodorant Spray Reviews
Foot deodorants reached their success thanks to online and public reviews. Being such a taboo subject, it took brave individuals taking to the internet to tell the world that they had found a solution to an embarrassing problem, and wanted to help others do the same.
Best Spray Deodorant
Best Spray Deodorant for Men
L:A Bruket 089 Deo Spray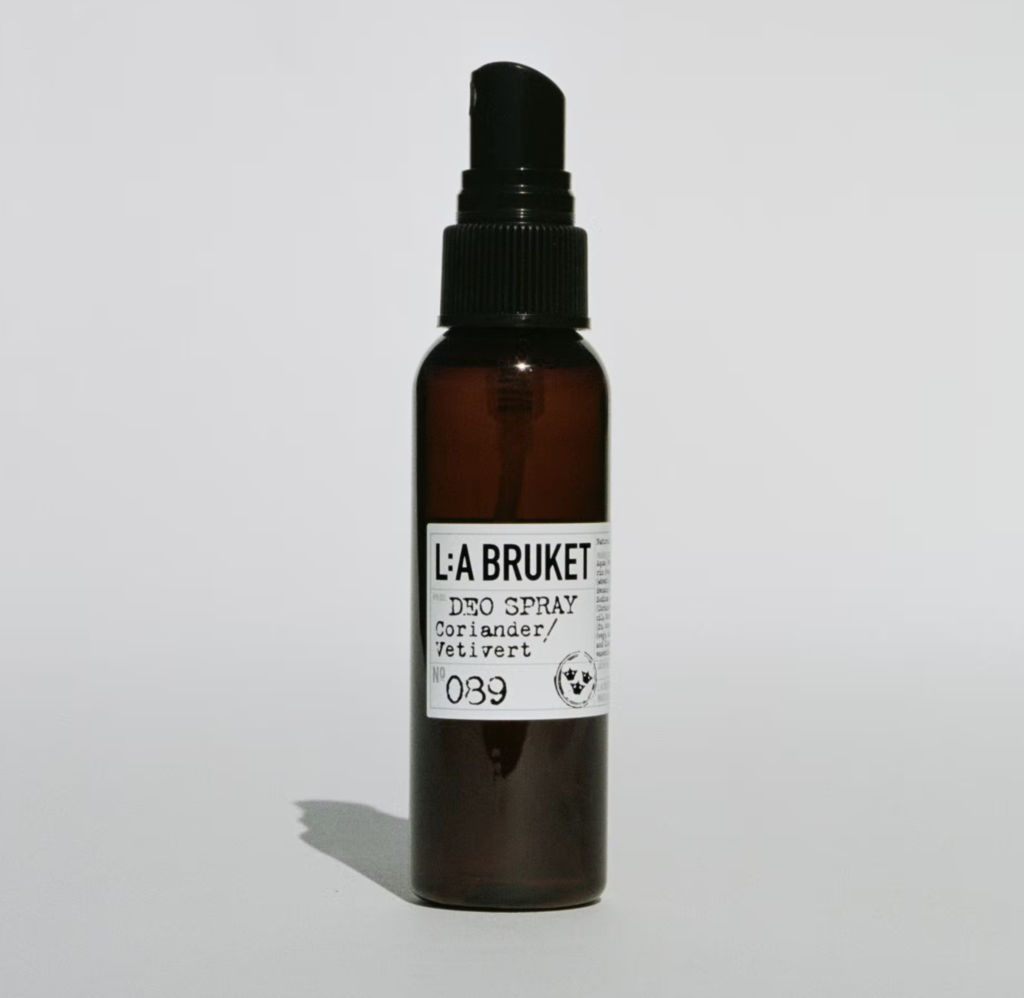 Trust us to find you an all natural and incredibly impressive deodorant for men. This deodorant by L:A Bruket is undoubtedly the best out there, boasting coriander and Vetiver essential oils in order to mask odors without hurting your skin, organs, or immune system.
It doesn't come cheap, that much is true, but it's a small price to pay when you consider your health and the wellbeing of those who have to interact with you.
Best Spray Deodorant for Women
Ursa Major Sublime Sage Spray Deodorant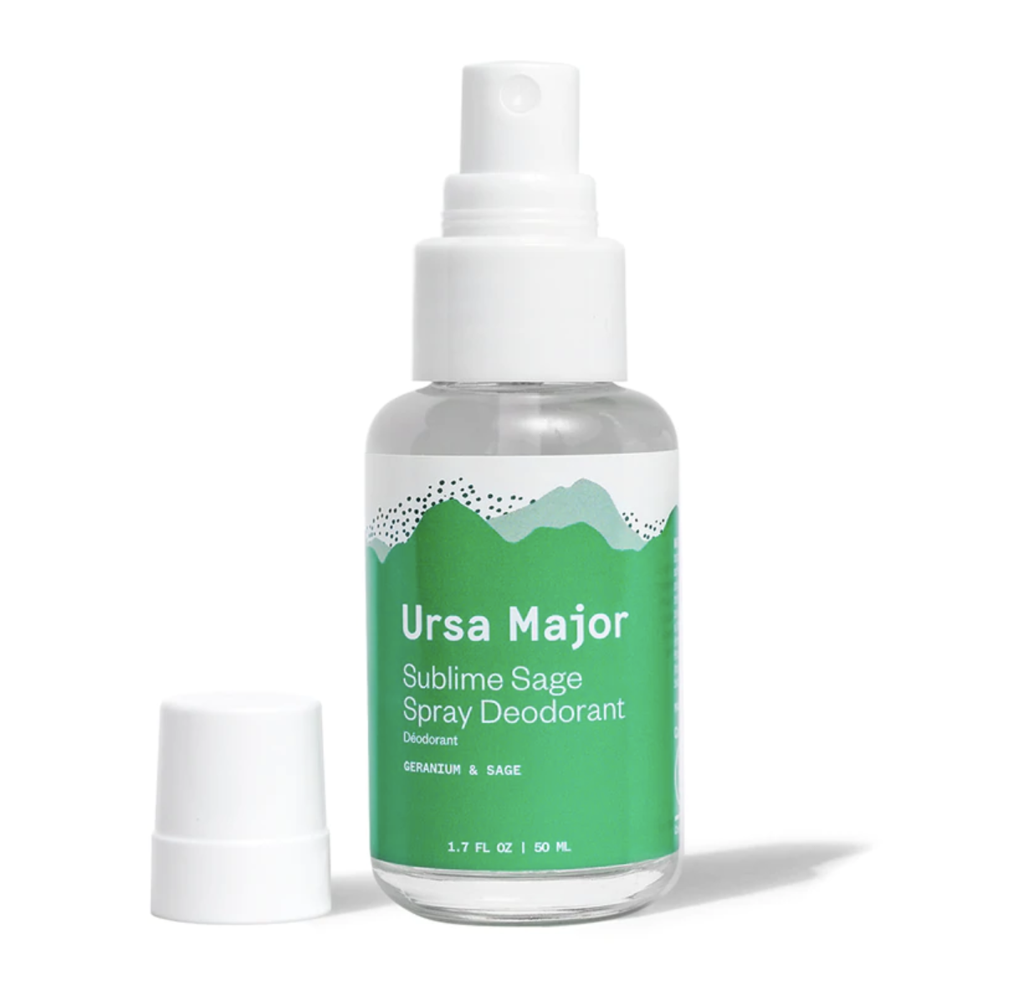 This gentle mineral spray deodorant is completely natural, and is made by wellness brand Ursa Major. Made free from aluminum and all other harsh chemicals, the formula is lightweight, vegan and long lasting.
If smelling like sage, sandalwood, lemon myrtle and geranium doesn't sound like a dream combination, we don't know what does. The cruelty free formula contains no petrochemicals, SLS, SLES, parabens, synthetic fragrance or color, glycols, silicones or PEGs.
Best Foot Deodorant Spray
Lumi Outdoors Natural Shoe Deodorizer Foot Spray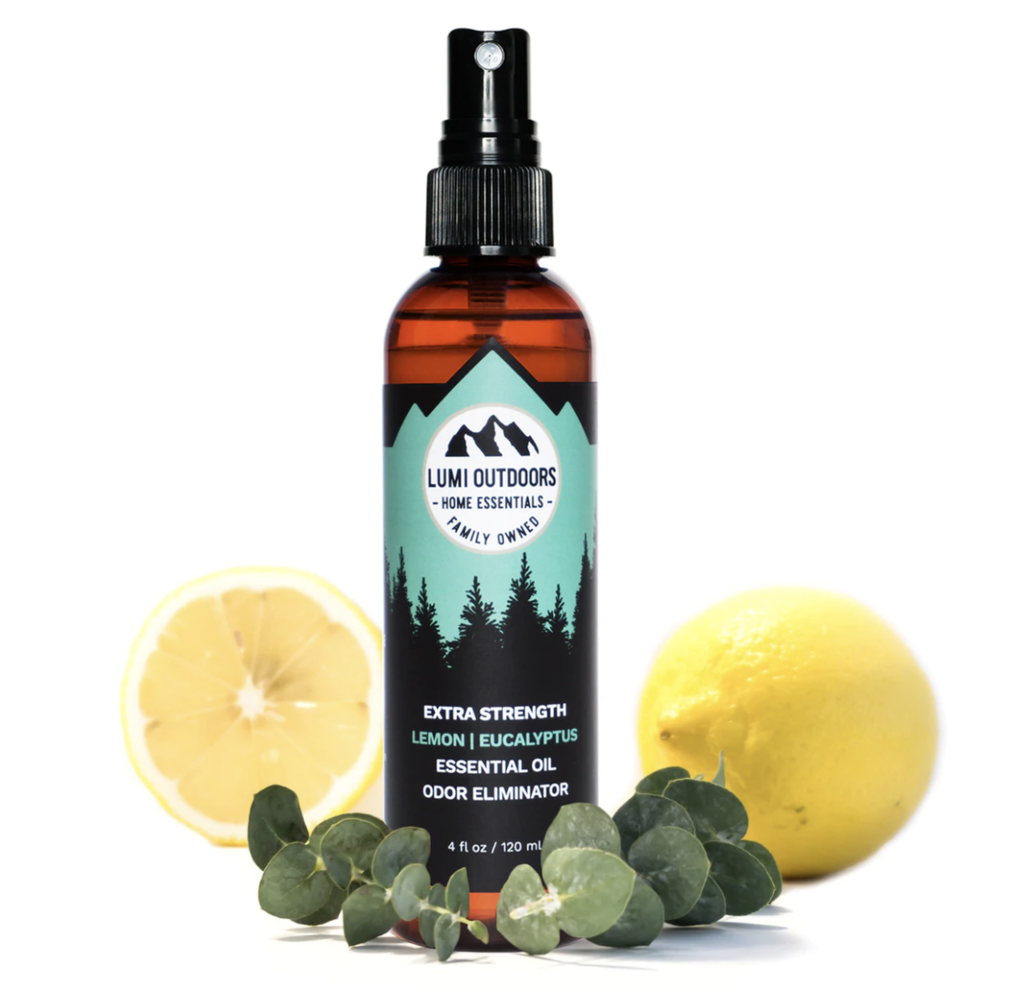 Offered in a range of peppermint, orange, cinnamon, vanilla, fir needle, lavender and lemongrass — this is your one stop shop for all the food deodorizing you'll ever need.
We love the Lumi range, and they've certainly done a great marketing job of taking the negative and taboo stigmas out of the need for foot sprays. The long lasting, safe formula can eliminate pretty tough odors despite being made entirely of natural ingredients.
Best Dry Spray Deodorant
Dove Original Aerosol Spray Deodorant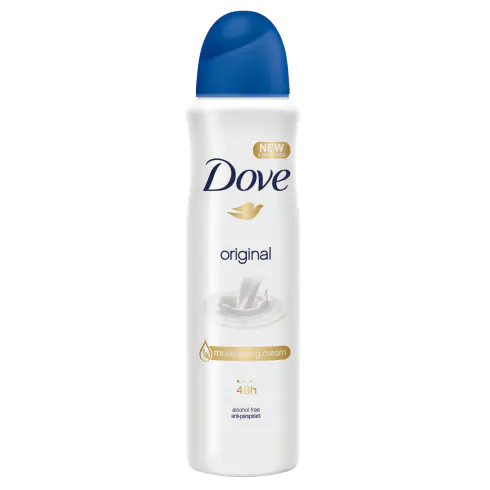 Dove's original aerosol spray remains one of the best dry sprays around, especially since the formula is uniquely designed to actually sooth itchy underarm skin (thanks to shaving or waxing).
It remains great value for money, an easy product to find no matter where you are shopping, and (for the most part) is suitable for people with extremely sensitive skin. Yes, it does contain aluminum, so bear this in mind when opting to purchase.
Best Spray Deodorant for Sensitive Skin
Aesop Herbal Deodorant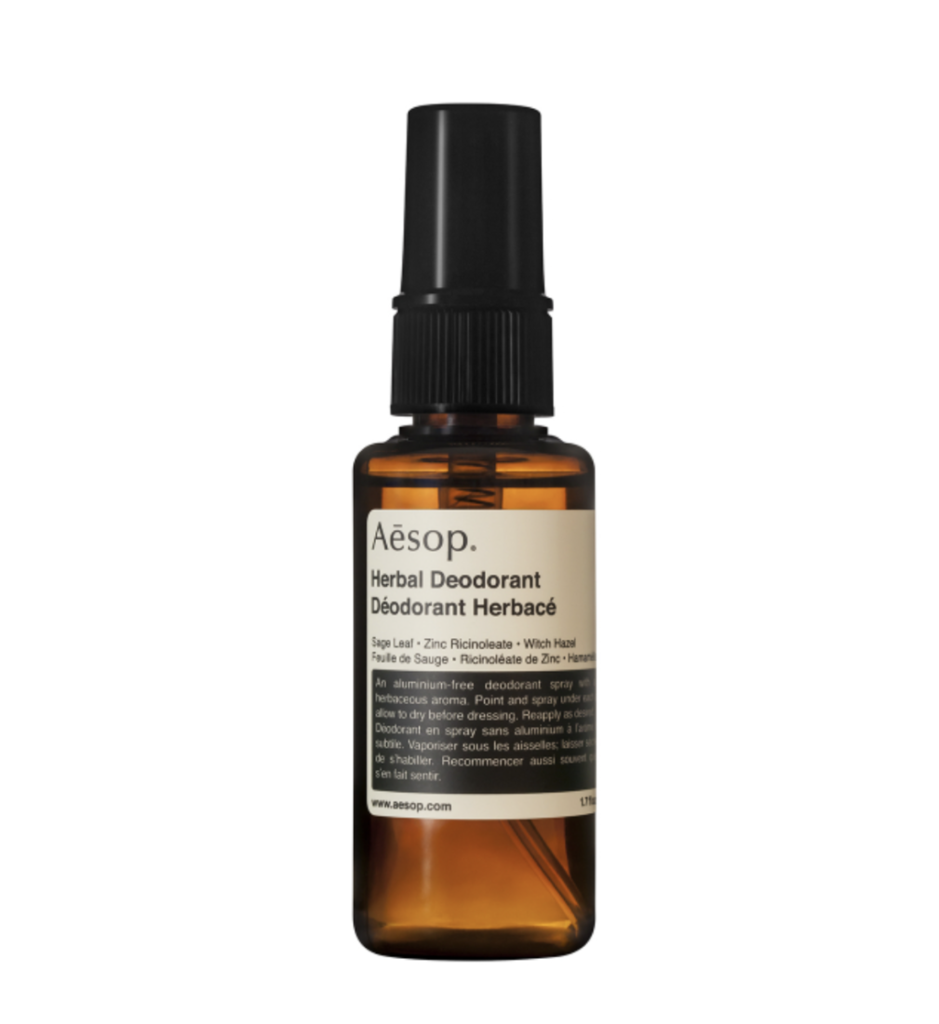 Any excuse to use Aesop, and we're all in! Aesop's range of natural cosmetics and botanical formulations is widely known for being one of the most impressive executions to date. We love their herbal spray deodorant, made totally free of aluminum and inserted containing the very beneficial zinc mineral.
It's not the cheapest deodorant on the market, but it is effective and for some reason you just feel good when wearing it. It's difficult to put into words, but Aesop enthusiasts will know exactly what we are referring to. Try it!
Best Cheap Deodorants Spray
Saje Peaceful Warrior Deodorant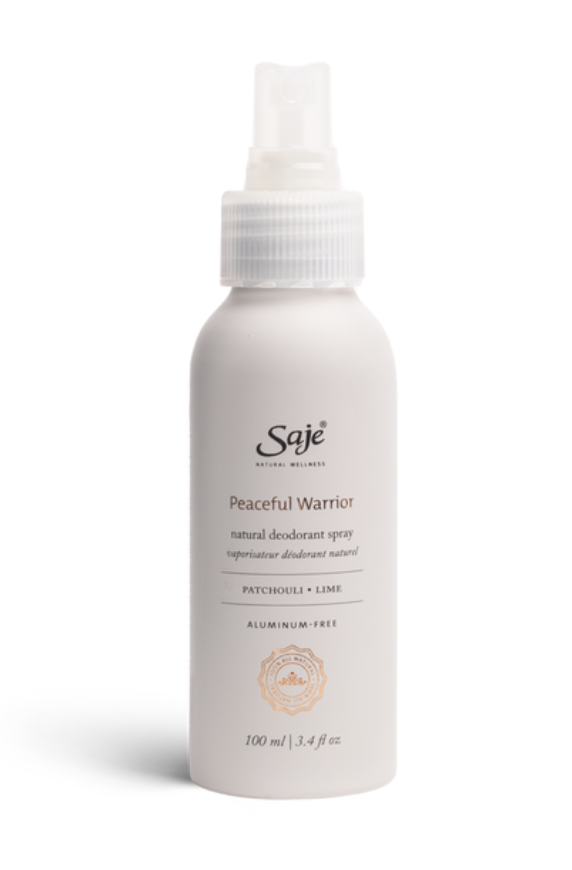 World, meet Saje: the cheapest natural spray deodorant we could find, and a deserving award winning product that does all that it promises. This is an aluminum-free, mineral salt-based deodorant that sells for a reasonable $12. Compared to similar products with as much integrity, this is a steal.
The formula is fast drying, and promises not to clog pores or stain your dark clothing. All you need to do is give it a light shake before use, and you're good to go. We take our Saje everywhere — it's compact, discreet and very grounding in nature (you'll see).
Homemade Spray Deodorant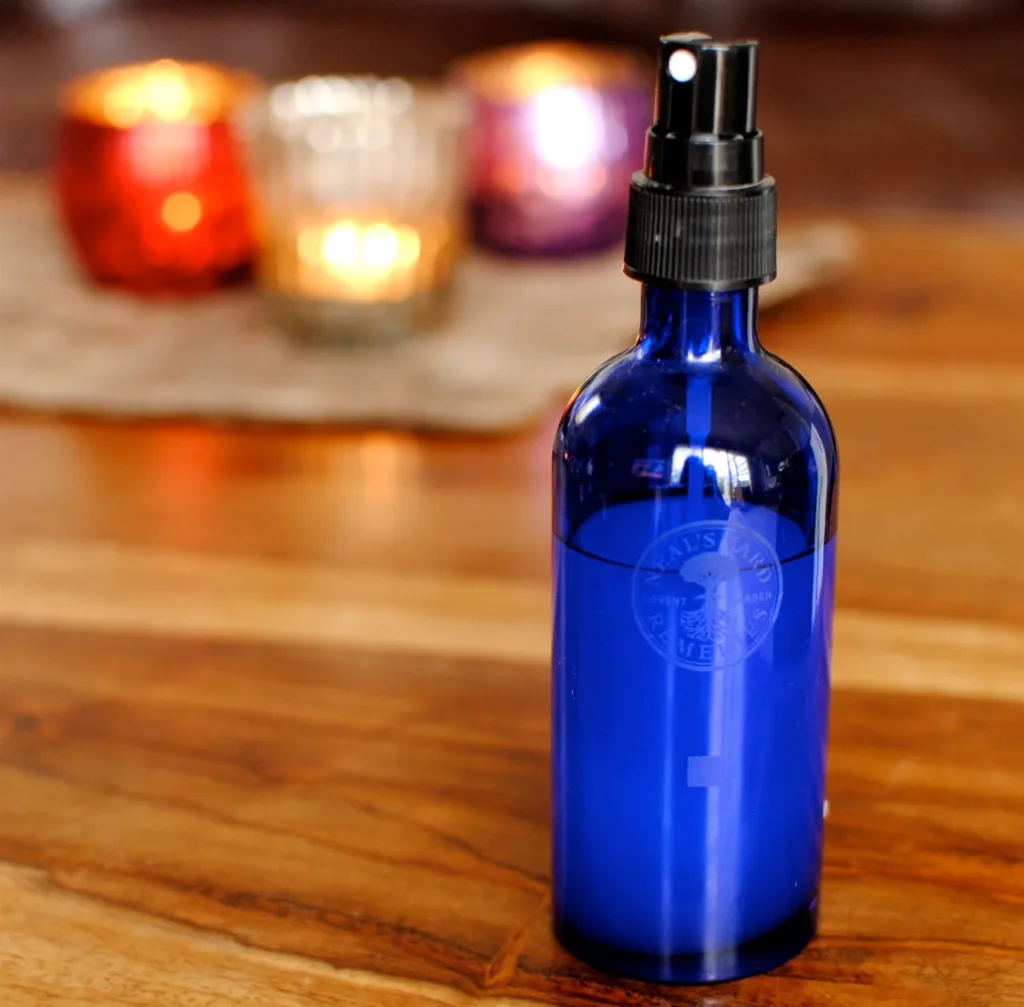 Yes, you can make your own spray deodorant at home! If you're the type of person to DIY your self care and beauty products, there's really no reason to leave deodorant off of your to-do list. It's one of the easiest self care products to make at home, in fact — nothing like homemade shampoos or wax.
Spray Deodorant Recipe
Our personal favorite recipe is for a vodka and water spray deodorant; we find the combination works to actually get rid of odors, and not just mask smells with oils like many other homemade sprays tend to do. To make it you'll need an empty plastic or glass spray bottle and:
2 tbsp distilled water
2 tbsp quality vodka
2 drops lavender essential oil
2 drops rose essential oil
Simply combine all of the ingredients and shake well. Use as needed, and try to refrain from making too much (bulk) at once, as the ingredients will lose their potency quickly. It's better to make smaller quantities as needed.
DIY Foot Deodorant Spray
For more targeted action in the foot area, you need a mixture that is going to ideally be anti-odor, antiperspirant, antifungal and antimicrobial.
This DIY recipe offers all of the above, with the addition of a sweet scent and long lasting effects:
60ml distilled water
60ml pure gin or vodka
7 drops lemongrass essential oil
10 drops thyme essential oil
Combine all ingredients, mix well, and then spray away!
Where to Buy Spray Deodorant
Spray Deodorant at Walmart
Trust Walmart to take care of any spray deodorant desires. Their extensive range of brands and products means that you can sample hundreds of options in store, or browse their online store for the best spray deodorant for you.
The best thing about shopping at any Walmart is that if they don't have the product or brand you are looking for, you can generally just request that they source it and they are usually happy to do so — keep this in mind!
Dove Spray Deodorant at Walmart
Dove is a prominent brand across the Walmart chains, whether you're shopping for deodorant, soaps, shampoos, conditioners… you name it.
Look out for the recognizable Dove logo on the shelves, or shop online for your favorite products. As mentioned earlier, Dove is widely known for having one of the most interesting scent ranges for spray deodorants, which is what keeps them such a household name worldwide.
Degree Spray Deodorant at Walmart
Never far behind, Degree spray deodorants are also available at Walmarts nationwide. While we love shopping for this brand in the convenience of a department store, they're also pretty widely available in drugstores and even gas stations.
Foot Deodorant Spray at Walmart
Does Walmart stock foot deodorant sprays? The answer is yes. You'll need to have a keen eye to spot them in the deodorant sections, but these are very distinct products that generally give themselves away with some sort of foot symbolism across the packaging.
Walmart was one of the first department stores to stock foot deodorant sprays for customers, back when they started to become talk of the town amongst self care enthusiasts.
Spray Deodorant at CVS
CVS is another place where we love to do our spray deodorant shopping, simply due to the generous variety of brands that are on offer. CVS is also one of the few places where one can shop for more natural and eco-friendly brands, instead of having to source online.
Dove Spray Deodorant CVS
It goes without saying that Dove's famous range of spray deodorants is currently stocked at all CVS branches. You can pick from the enticing scents and varying potencies, depending on what kind of coverage you need.
That said, we'd be remiss not to encourage you to give fair consideration to some of the other, smaller brands that CVS has to offer in this department. There are some really great entrepreneurs doing big things in the natural spray deodorant sector, and CVS is one of the places you'll find them in person.
Spray Deodorant at Walgreens
Walgreens, like CVS, has made a considerable effort in offering the generic, chemical brands as well as a variety of more natural options and eco-conscious companies. Their spray deodorant displays are known for being extensive, and it's a lot of fun to come to a Walgreens when you're in the market for a fresh new scent to carry you through the world.
Dove Spray Deodorant Walgreens
Again, our trusted Dove brand is prominent across Walgreens shelves, but thanks to up-and-coming small businesses making more human-friendly products, there is a lot more to see when browsing in your local Walgreens.
Be open to different options when shopping for spray deodorants, especially in the year 2022! Things are changing for the better, and your body will reward you for keeping with the times.
Did You Enjoy This Article?
If you enjoyed this article, you might also like our articles discussing hygiene and skin care such as Best Deodorant for Women, Natural Hair Removal and Top 14 Skin Care Ingredients to Avoid.