Call us old fashioned, but is there anything better than a physical bar of natural soap? These days, soap can be squirted, sprayed, frothed and spritzed in dozens of different consistencies. Today we're talking about the OG of soaps, the ones that come in brick-form or "a cake of soap" as grandma likes to call it.
In this article we discuss the following:
Bar Soap Meaning
Depending on where and how you grew up, there may be a few people out there who have never encountered an actual bar of soap. This is a wild thought, and yet not all that unlikely given the abundance of liquid-soap options that have saturated that market for the better part of the 21st century.
Bar soap is just that… a bar of soap. A hardened, solid block of soap mix that, when wet, gives off soapy residue that can be applied directly across the skin or transferred to a washcloth. For more insight, we chatted to Kate Jakubas from Meliora Cleaning Products:
"Bar Soaps can be the simplest, most cost-effective and most eco-friendly way to wash your hands or body, provided they are made with the right ingredients. To make sure you are getting a real soap and not a synthetic detergent bar, look for ingredients like sodium cocoate or similar terms, and always avoid the term fragrance to make sure you aren't getting a laundry list of hidden synthetic allergy-triggering ingredients in the fragrance blend. An unscented, vegetable based soap will be gentle on skin and, if packaged correctly in paper/cardboard, help you reduce your plastic footprint as well," she explained.
Is Bar Soap Good for Your Face?
Historically, no, bar soaps and the face have not been friends. This is because most commercial bar soaps have been made with synthetic scents and dyes to make them more bathroom-friendly. The skin of the face is sensitive, so these ingredients often lead to blotchy, dry or itchy reactions.
That said, times they are a-changing, and brands these days are taking the time to research ways of making bar soaps more friendly to all areas of the body, including the complicated skin on the face.
Bar Soap for Sensitive Skin
As bar soaps have become more natural and environmentally friendly, they have also become far gentler and thus more suitable for sensitive skin. The elimination of parabens, alcohols and sodium mean that people with sensitive skin can enjoy more of these products without risk of reaction.
Types of Bar Soap
Believe it or not, there are different types of soap cakes, and the differences lie mostly in their compounds, and appearances that result from said compounds. First things first, we spoke with Bill Levins, the president at Reviva Labs Inc, who gave us a brief rundown on bar soaps in general. He explained that bar soaps offer cleanliness in a dense, efficient form factor. The lack of water in bar soaps makes them eco-friendly and reduces the need for extra preservatives.
"Less ingredients means less chance for allergies or irritations. And depending on the soap making methodology, soaps can be created to offer all sorts of skin benefits. Our seaweed soap's gentle scrubbing action helps remove hidden impurities while cleansing and deodorizing from head to toe – making it a family favorite in shower or bath. Bar soaps also remain shelf stable for years (especially if wrapped in cellophane material) making them great in stores and in homes," said Bill. Here are the bar soap types that you need to know about:
True Soaps
An outdated form of soap making that is now often only produced by large manufacturers involving soaps that contain synthetic hardeners, fragrances, or colorants.
Syndet Bars
Syndet is a combination of the words "synthetic" and "detergent, and these soaps are made using synthetic surfactants that are derived from oil, fats, or petroleum products. While they technically contain no actual soap at all, these bars can ironically be quite gentle on the body.
Superfatted Soaps
A heavy and oily form of soap that contains high levels of non-saponified oil (oils that have not been turned into soap prior to manufacturing). These soaps tend to be less irritating on the skin and hold strong moisturizing abilities.
Transparent Soaps
These are usually true soaps that have glycerin added to them for increased moisturization benefits. Depending on the formation chosen by the brand, these soaps are either irritating to the skin, or incredibly mild — there's no way to know until you try them!
Combination Bars
As the name suggests, combination bars combine the techniques mentioned above to come up with hybrid soap bars that maximize cleanliness while minimizing the more negative effects, like dryness or irritation.
Bar Soap vs Body Wash
For the most part, there was good reason that body wash became such a household item in the early 2000s. These products held far greater ability to moisturize skin while cleaning it, while soaps of that era simply did not have this ability.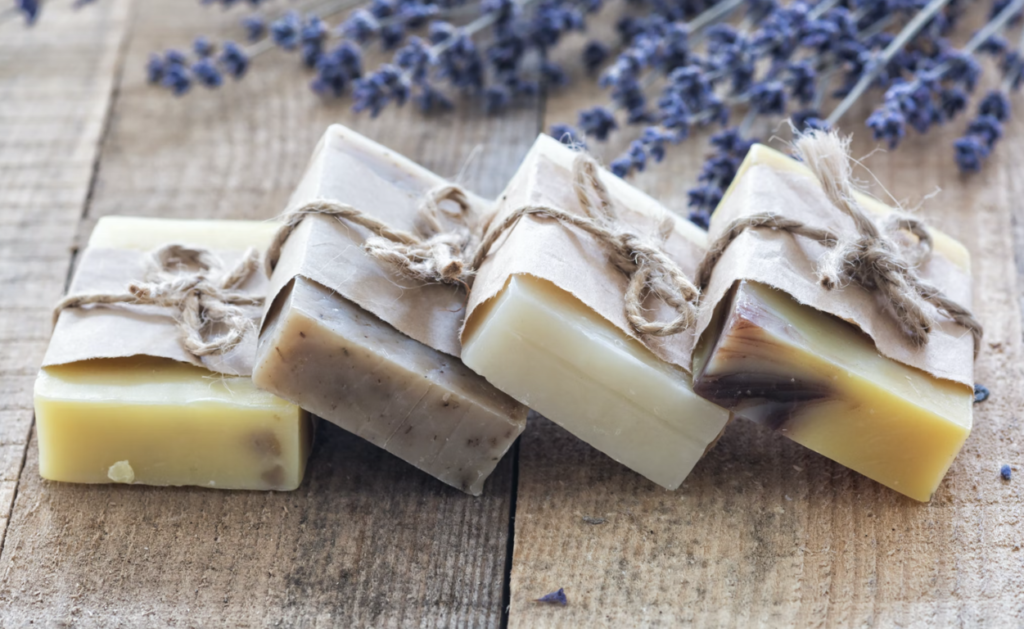 Bar Soap vs Body Wash Cost
The only perk that remained for bar soaps was their incredible affordability combined with their long-lasting appeal — for just over a dollar one could clean their family for months to come, while body washes ran out very quickly and usually cost upward of $7 a pop!
Is Bar Soap Better than Body Wash?
Since manufacturing techniques are rapidly improving, and bar soaps are no longer as harsh and chemical-ridden as they once were, it's not necessarily accurate to say that body wash is better than bars any longer.
We'd say it comes down to personal preference; if you love the lathering, foaming, sweet-smelling effect of a body wash then all power to you! Or, if you're more health-conscious and appreciate the natural cleaning ability that comes from an organic, homemade soap bar, then you've got ample options, too!
Bar Soap vs Liquid Soap
Antibacterial soaps have always been around in both bar and liquid form, and there has been a consistent debate about which is more effective. The obvious pro for liquid soaps is that they offer a handsfree encounter, which is pretty important if germs are your main concern.
Liquid soaps are also usually less drying, because they are often combined with moisturizers that linger on the skin long after you wash the soap-portion away.
Bar Soap Reviews
As expected, reading reviews for opinions on bar soaps online is like trying to determine what color to paint your house by asking thousands of strangers on the internet — you're never going to get a unanimous answer.
For as many positive reviews there are on bar soaps, there are equally as many negative and neutral ones. It's a melting pot of opinions and subjectivity — we don't recommend getting involved unless you're looking to share your experience about a specific product or brand.
Bar Soap Brands
On that note, there are thousands upon thousands of bar soap-making brands around the world, all of which are hoping to make a product that will outshine those that have gone before it.
The fact that there are still new soap brands emerging in the modern market says a lot about how drastically this industry needed to shift — there were some major flaws in old-time soap-making, and contemporary brands are excited to revisit these issues from perspectives that embrace modern-science and wellness.
23 Best Bar Soaps
Best Bar Soap for Men
Baxter of California Men's Exfoliating Bar Soap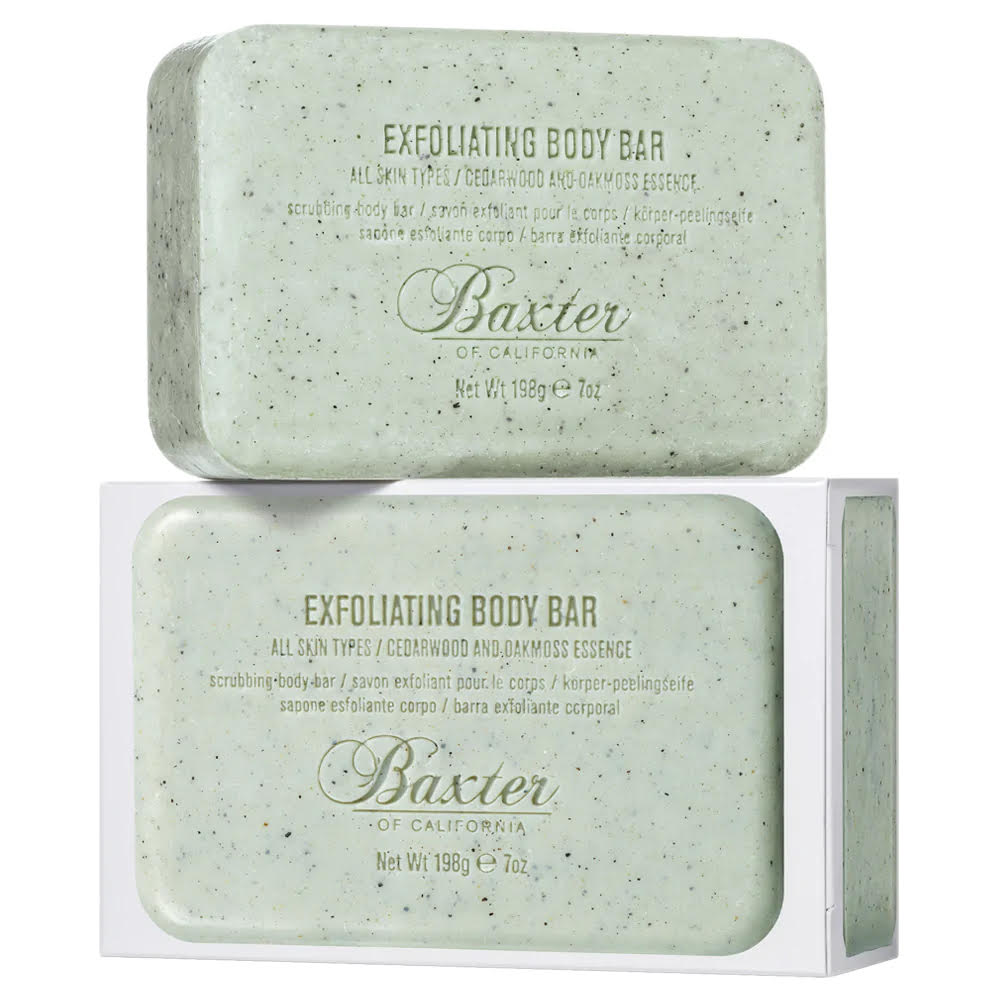 A removal of dead skin like we've rarely seen in bar soaps, this cake by Baxter is made from jojoba meal and crushed olive seed, leaving your skin as soft as a baby's bottom. The bar is said to encourage cellular renewal when used as a daily wash, and can be used from head to toe without any adverse side effects.
Best Smelling Men's Bar Soap
Harry's Bar Soap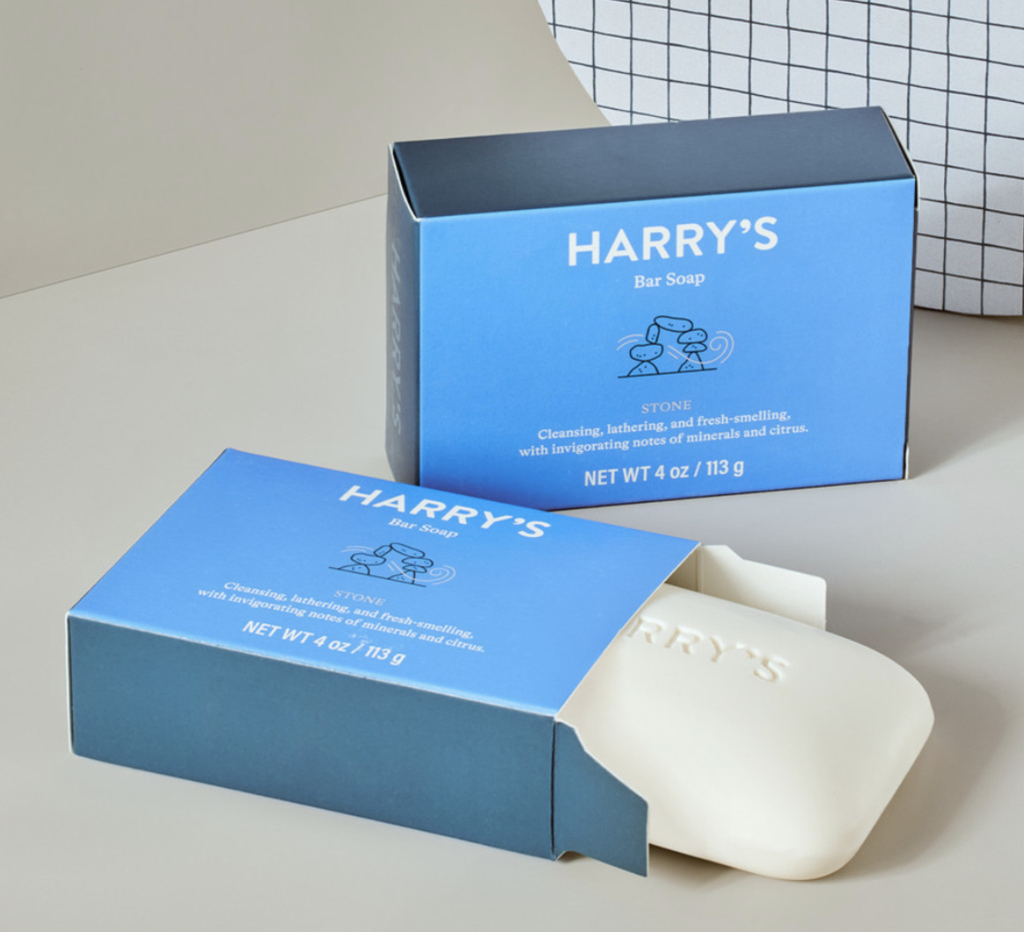 Without a doubt one of the best smelling men's soap ranges around, Harry's soaps produce rich layering effects and leave the skin feeling soft and smooth. Choose from flavors such as stone, shiso, fig, redwood and more. Our personal fav? Must be the wildlands scent that smells like the best cabin-in-the-woods getaway imaginable.
Best Bar Soap for Men's Face
Mistral Bar Soap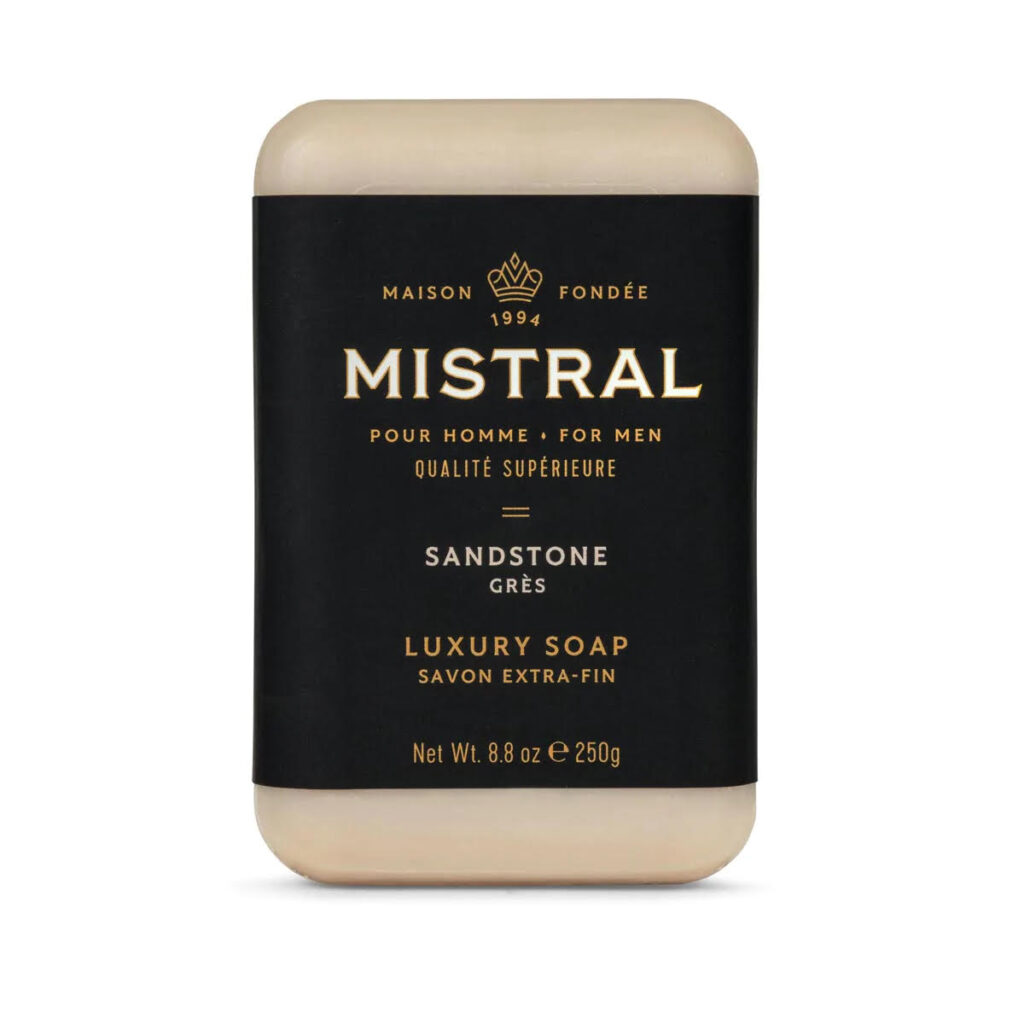 The French are known for being pretty great soap makers, and this bar by Mistral is so good that not only can it be used on the face, but we'd actually recommend it. It's super hydrating and great for balancing particularly oily t-zones. The bar is scented with a mix of bourbon and vanilla, that lingers long after you step out of the shower.
Best Bar Soap for Eczema & Psoriasis
Cetaphil Deep Cleansing Bar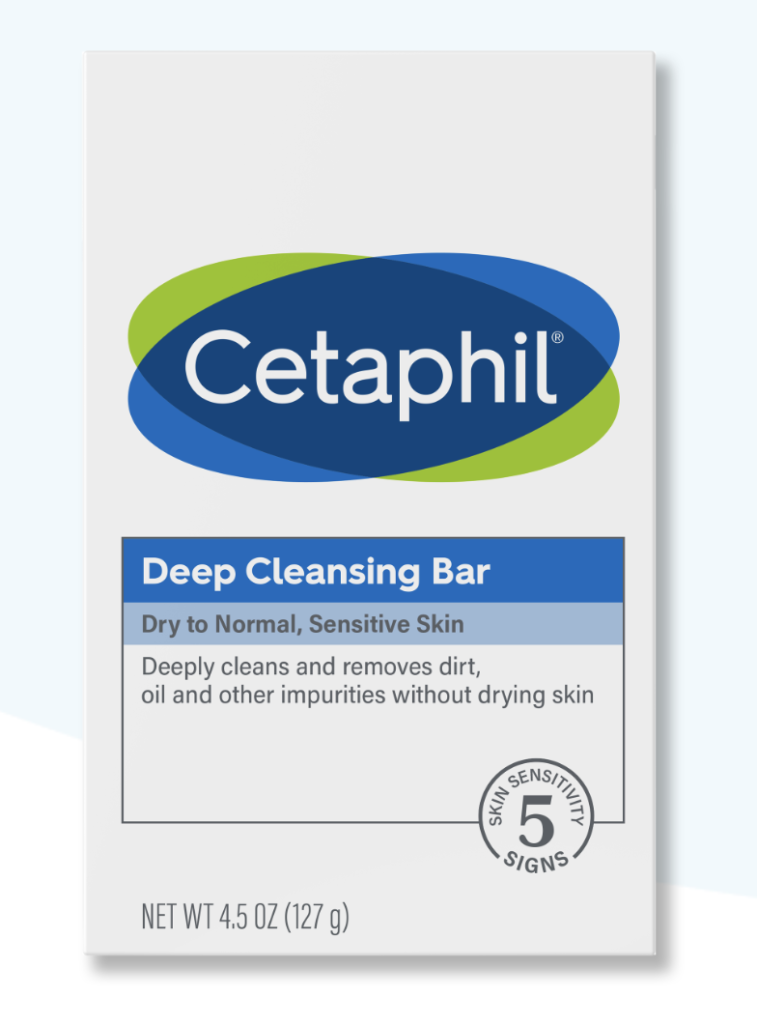 If you're battling dry skin conditions such as eczema or psoriasis, you'll want to only use dermatologist recommended bar soaps. Cetaphil's bar comes up time and time again as the absolute best for these conditions. It's gentle enough to be used daily on even the harshest of outbreaks, and actually works like a cleanser and moisturizer all in one.
Best Bar Soap for Women
Glossier Body Hero Exfoliating Bar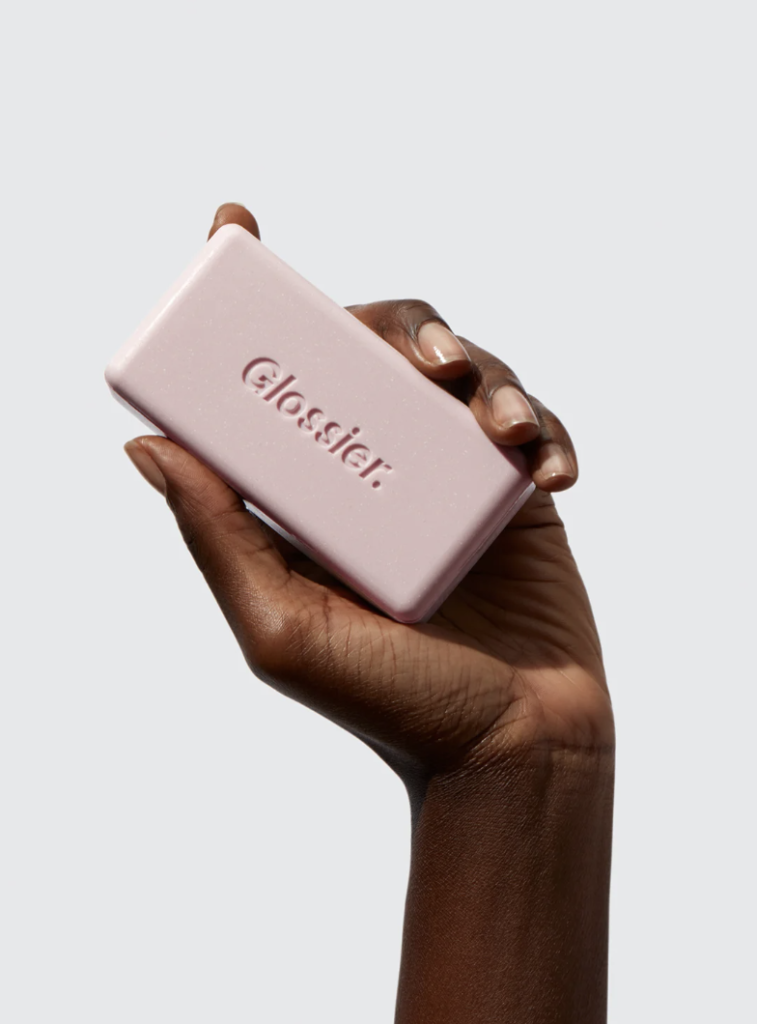 Affordable, exfoliating and specifically formulated with women's bodies in mind, this is Glossier's take on a traditional bar of soap. The bamboo powder embedded in the formula works to rub away dead skin cells, and replaces them with moisture rich particles derived from sunflower seed oil and aloe leaf juice.
Best Bar Soap for Face
Herbivore Botanicals Pink Clay Soap Bar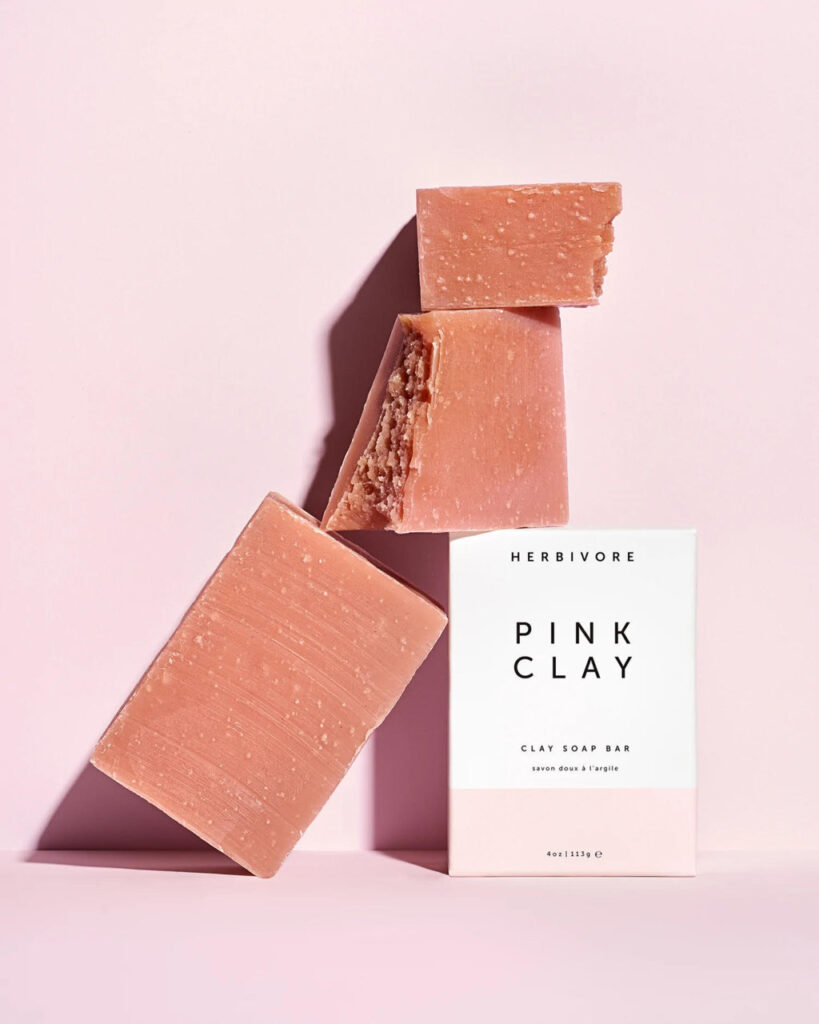 Whenever you see the word 'clay' in reference to wellness or skincare, rest assured that the product is probably A-okay for use on the face! With a knack for drawing out impurities, and made to stretch vegan-standards, this impressive soap bar is formulated without any silicones, mineral oil, sodium lauryl sulfate, alcohol, parabens, and fragrances!
Best Bar Soap for Sensitive Skin
Avene XeraCalm A.D Ultra-Rich Cleansing Bar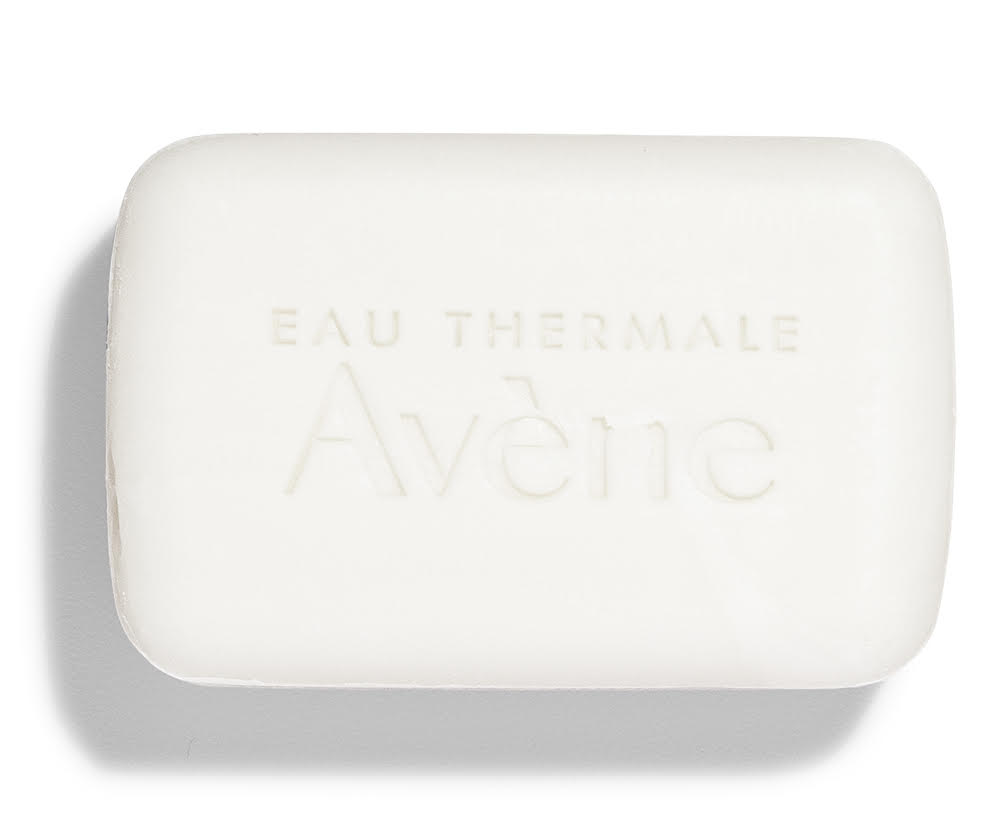 This gentle bar soap is known to be about as good as it gets for people with incredibly sensitive skin. If you're particularly prone to irritations, then Avene had you in mind whilst formulating this effective product. Their thermal spring water and evening primrose oil mixture works to make skin strong and protected, even from impurities found in your shower/tap water!
Best Organic Bar Soap
Pretty Farm Girl Goat Milk Soap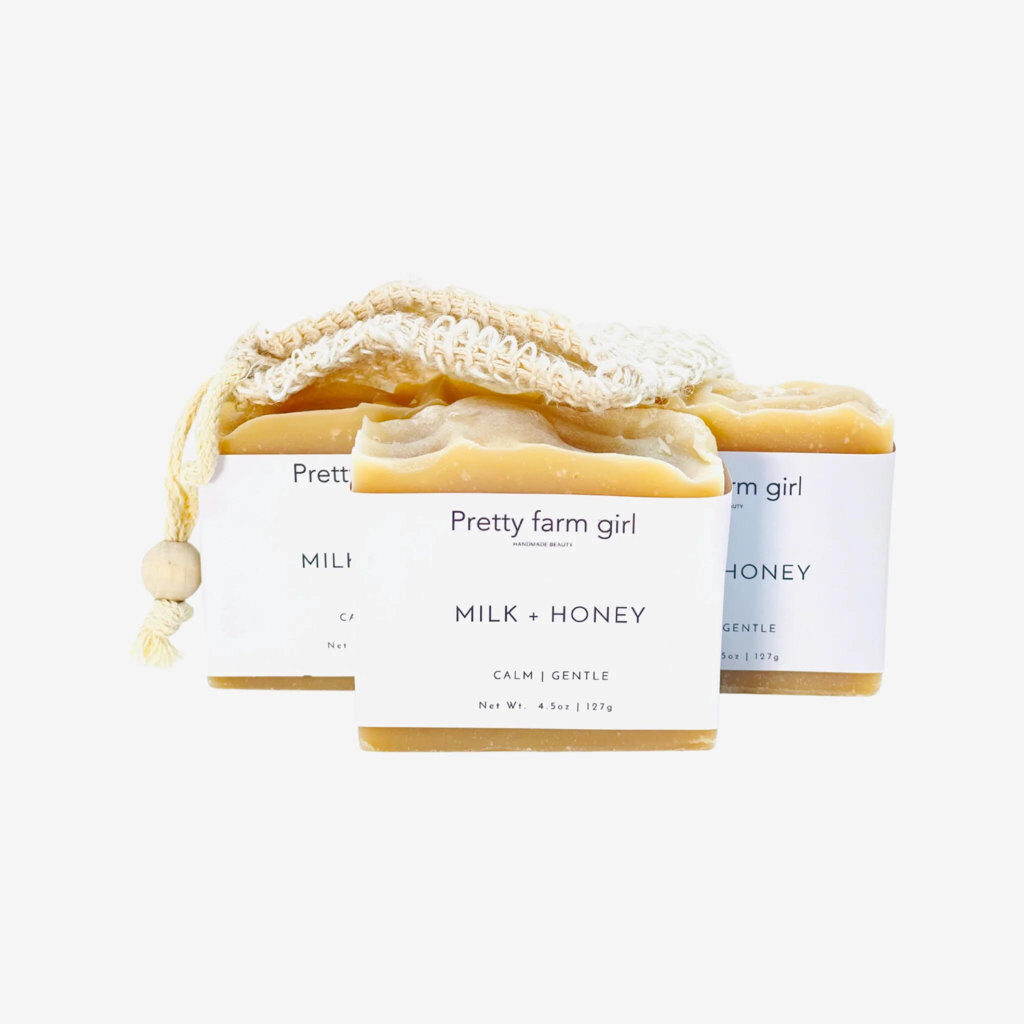 Fully organic and made from goat's milk, honey and kefir, we think this is a product to keep a close watch on! Made without any essential oils or fragrances, Pretty Farm Girl's bar soap claims to be the ultimate superfood for the skin. For more information, we spoke with Jen Keel, the co-founder & formulator.
"Our goat milk soap bars are made by hand on our farm in small batches. We created this bar for people who may be sensitive to fragrances, sensitive skin, and prone to eczema. Our soap is a gentle cleanser rich in fatty acids that can help support a healthy skin barrier to keep skin nourished and moisturized," said Jen.
She adds that goat milk has a similar pH to human skin, which helps with absorption, and it has a high lactic acid content which may help exfoliate the skin!
Best Bar Soap for Acne
CLINIQUE Acne Solutions™ Cleansing Bar For Face and Body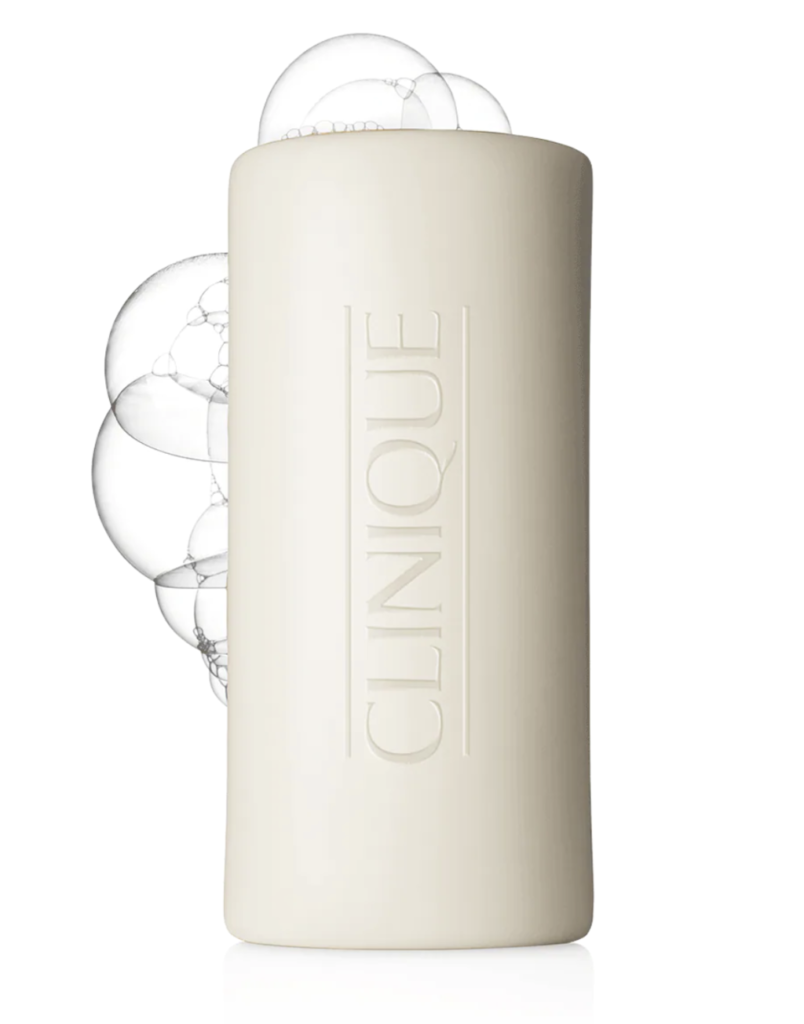 This beauty bar soap by Clinique has been making waves since it first hit the market. Ideal for the use on both body and face, it's clear that the critics are impressed since there seem to be positive reviews all round. The bar contains salicylic acid and zinc, which are intended to clear out clogged pores, making it perfect for breakouts and persistent pimples.
Best Bar Soap for Body Acne
Vanicream Z-Bar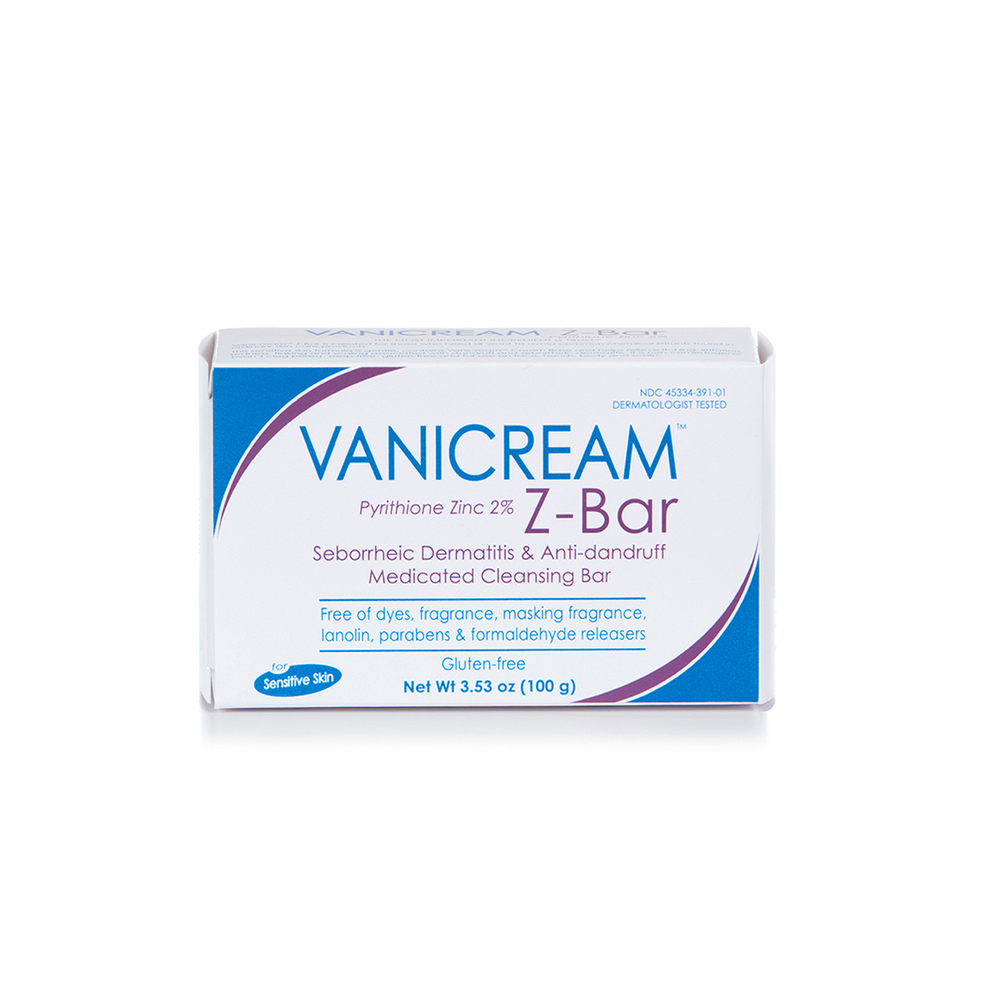 Anyone suffering from body acne will do well to switch to a mild bar soap, if they have not done so already. Vanicream is a medicated soap bar that contains 2% pyrithione zinc. This means it can reduce inflammation, relieve itching and limit flakiness. It is best for fungal breakouts!
Best Bar Soap for Dry Skin
Dove Sensitive Skin Unscented Beauty Bar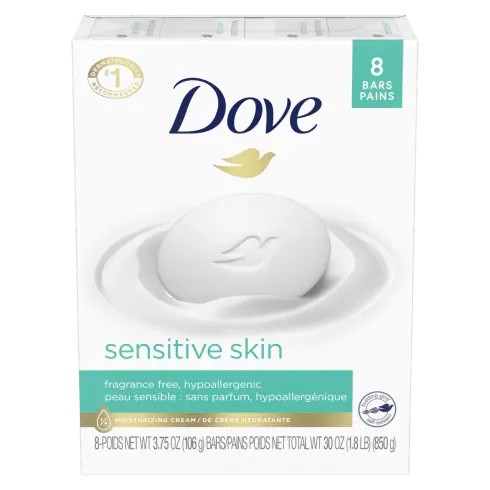 To choose a best soap for dry skin, one first needs to understand it. What better way than to speak with someone who is all too familiar with this particular skin type? Suyud Issa is a certified aesthetician and the co-founder of All Skin Care Talk. She told us that, as someone who has really dry skin throughout her body, bar soaps have never really been a friend to her.
"The reason is that most bar soaps contain some form of sodium hydroxide or lye, which is used to saponify the oil in the soap-making process. Saponification is what causes the oils to turn into soap. However, it also strips away all the natural fats and oils that our skin needs to stay moisturized which is why people with dry skin like myself tend to steer clear from bar soaps," explained Suyud.
That said, there is one beauty bar that may offer some relief in this department. Dove's sensitive skin bar was formulated with dry skin relief in mind, and the feedback has been impressive! Given the nod of approval by the National Eczema Association (NEA), the bar is affordable, accessible and, (in our opinion), absolutely worth a try!
Best Bar Soap for Dry Itchy Skin
Marie's Original Eczema Face Soap Body Wash Bar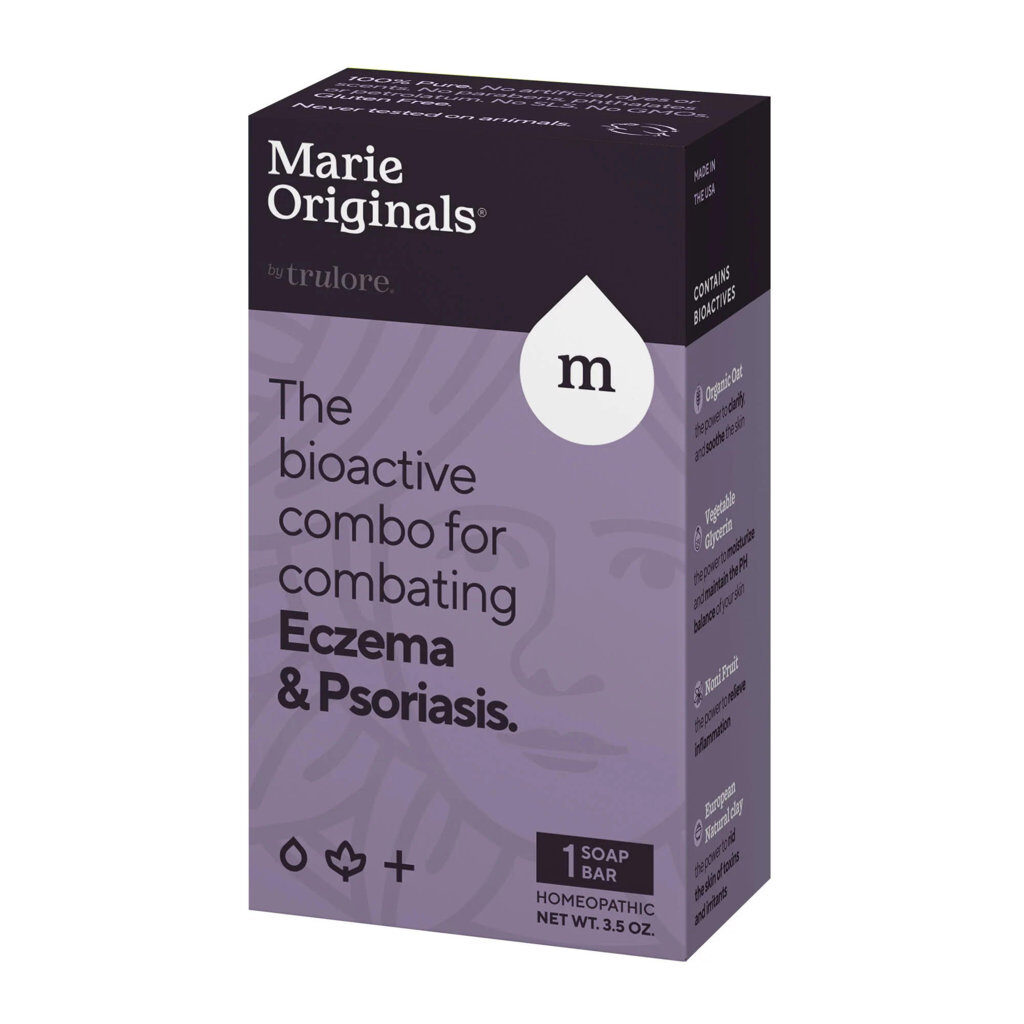 The driest and itchiest skin tends to eventually lead to cases of eczema and psoriasis. To nip conditions such as these in the bud, go straight to an eczema-friendly soap bar and start getting the moisture and healing you deserve! Marie's is a wonderful, small business that has made waves with their eczema soap that is suitable for both face and body use! A gentle and soothing solution that we would recommend to anyone battling this skin-condition.
Best Moisturizing Bar Soap
100% PURE Coconut and Shea Butter Soap
Made by no brand in particular, you can source any cake of pure blended coconut and shea butter soap from any e-commerce platform you choose — we use Amazon as they have a bunch to choose from!
It doesn't get more nourishing or moisturizing than a lump of pure coconut and shea blend, with their natural oils and organic properties, this is the way to go if you're looking for something totally natural and sustainable.
Best Smelling Bar Soap
Le Labo Santal 33 Scented Body Bar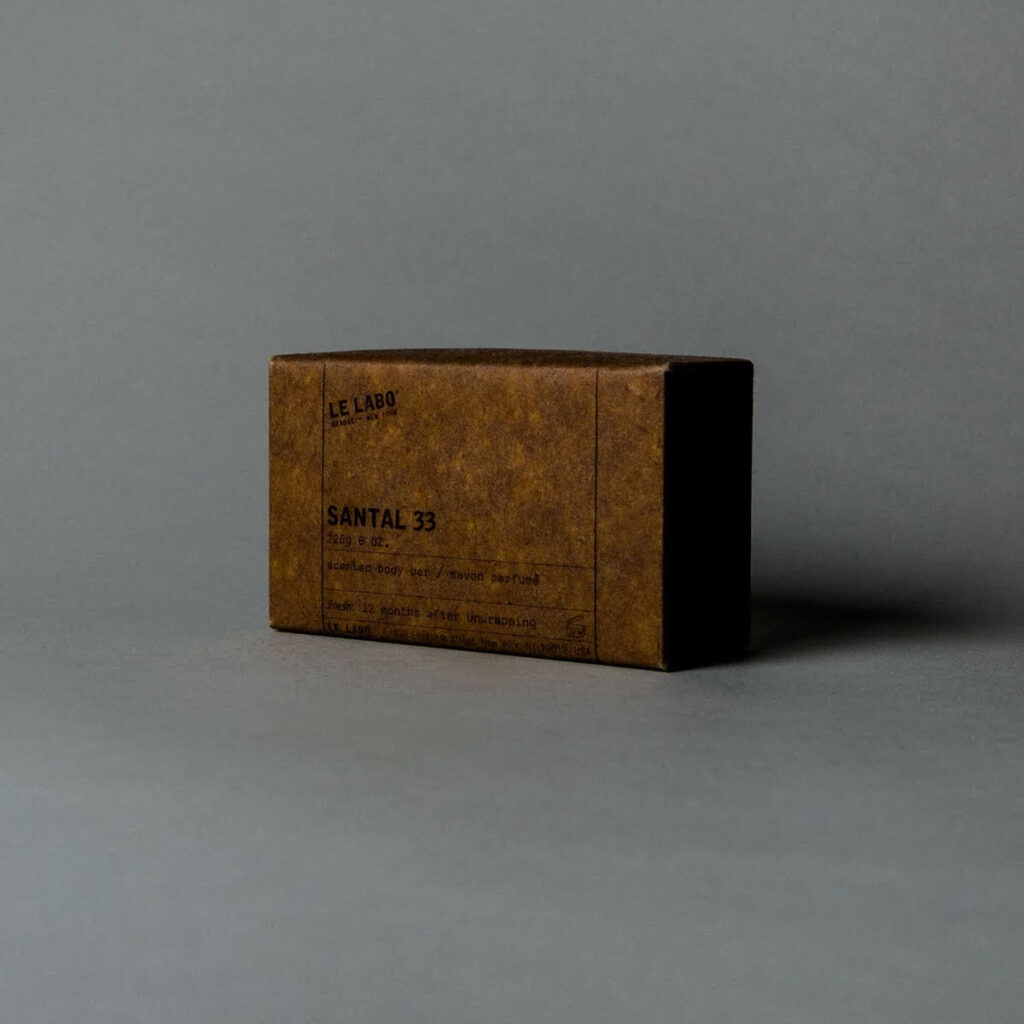 Putting the scent of le Labo's Santal fragrance body bar into words is like trying to catch smoke with your hands. There is no way to accurately portray just how delicious this specific scent is, but the €43 price tag should say a lot about just how much le Labo's customers are willing to splurge to have this scent near them. Treat yourself?
Best Exfoliating Bar Soap
Revitale Salicylic Acid Scrub Soap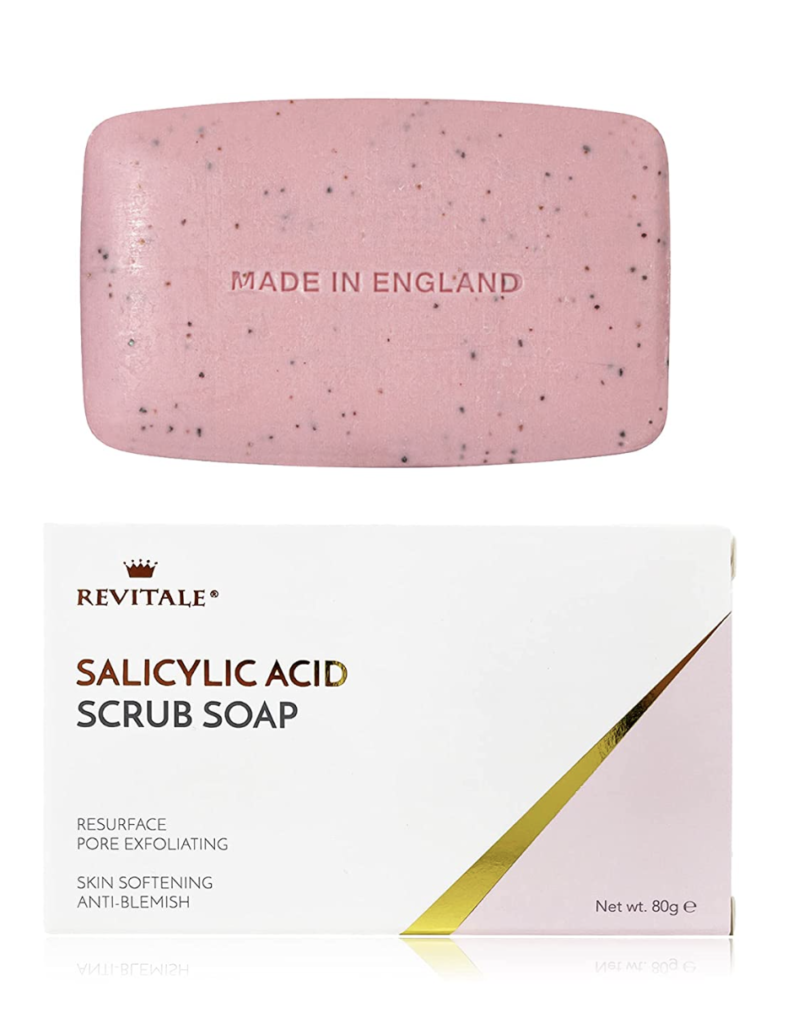 A good exfoliating bar soap is a bar soap that doesn't leave residue on skin. That's what we've found in Revitale's salicylic acid scrub soap, made with deep exfoliation in mind. Known as one of England's favorite bar soaps, the formula contains apricot kernels which work to rid the skin of any excess oils and other unwanted pore-cloggers.
Best Lathering Bar Soap
Creed Silver Mountain Water Soap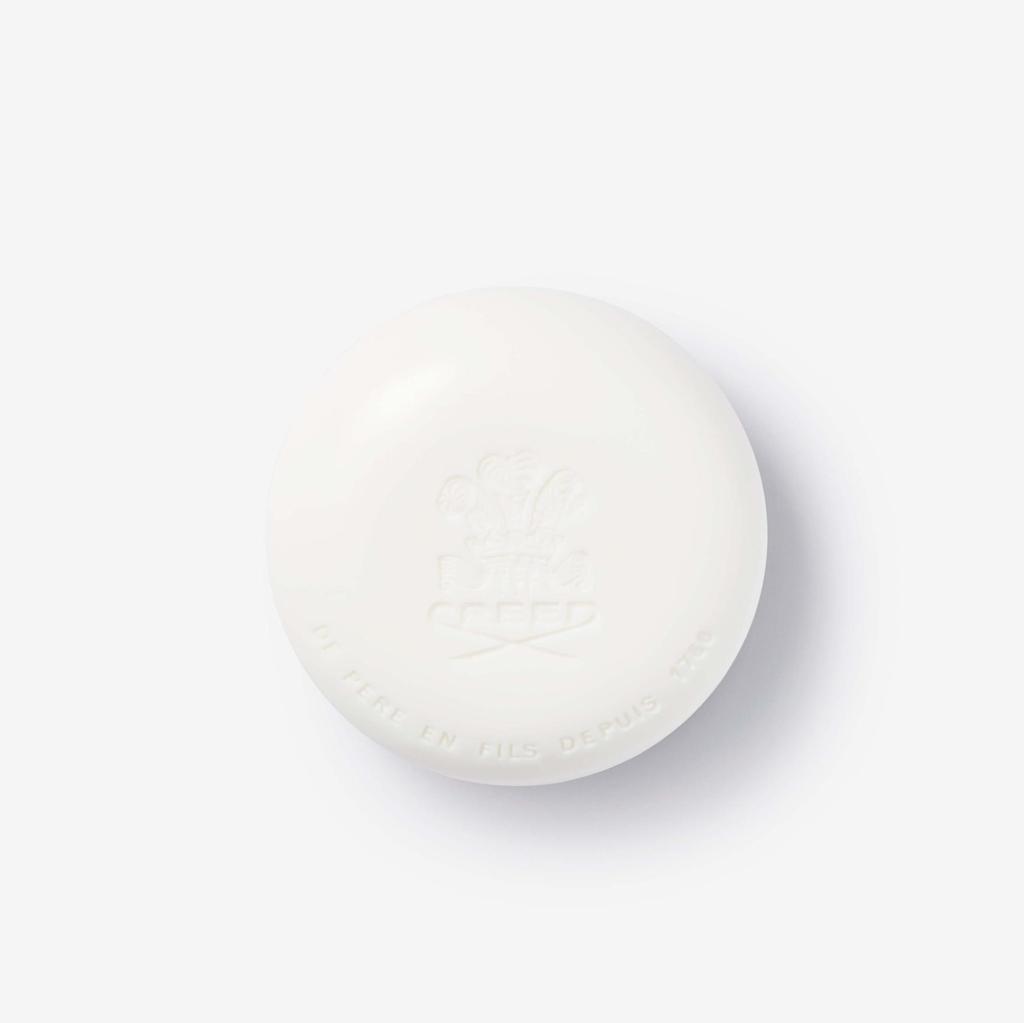 Usually the longest lasting bar soaps are the ones that lather the least. This isn't always a bad thing, but if suds are what you're after then we recommend this water soap by Creed fragrances. It's luxurious, to say the least, although we'd expect nothing less from a soap with a £45 price tag. Ideal for sensitive skin, the formula also contains green tea.
Best Hypoallergenic Bar Soap
Grisi HypoAllergenic Clean Neutral Soap Bar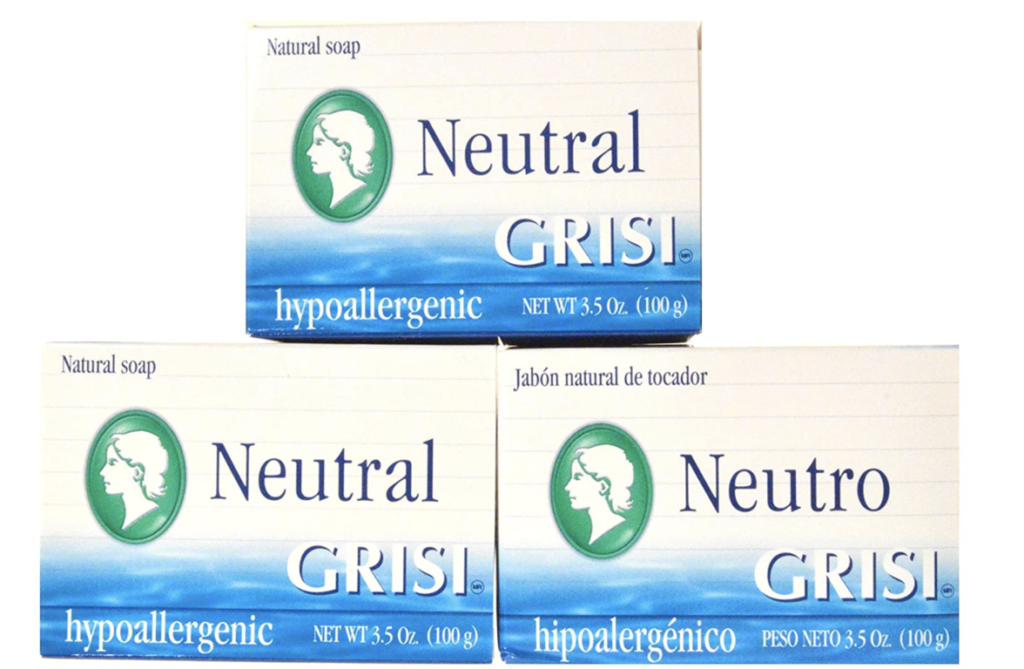 One of the most neutral and hypoallergenic soaps on the market is this understated (and often forgotten about) product by Grisi. Made with zero chemicals, colorants or aromas, this soap is about as gentle and risk-free as they get. Compatible with the pH levels of the whole family, regardless of age, this is a worthwhile investment for any healthy home.
Best Cleansing Bar Soap
JDNatlady's Creations Handmade Soaps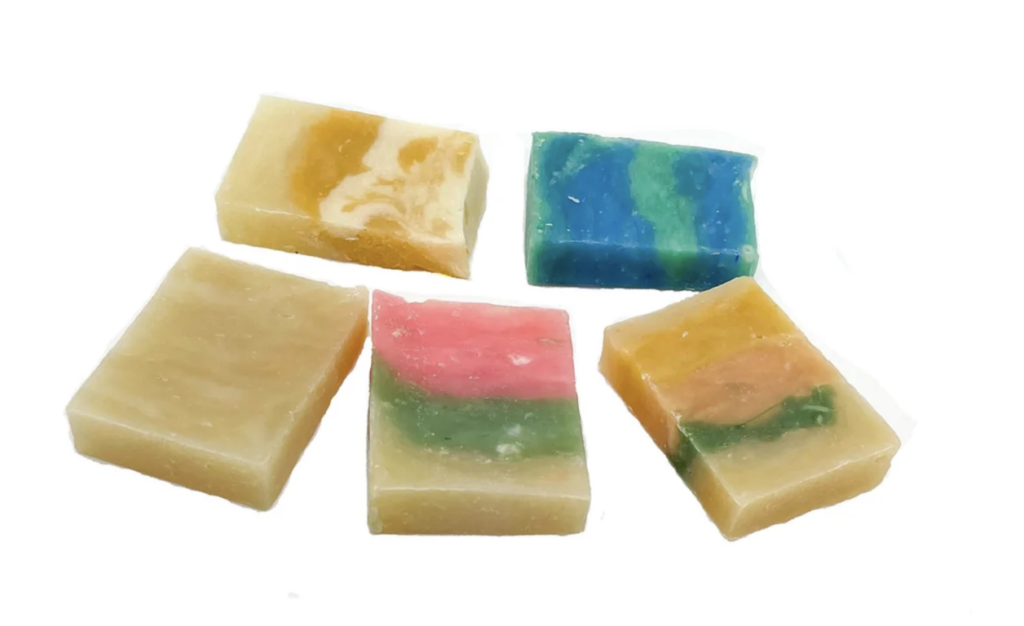 To hear it from the horse's mouth, we spoke to Aquannette Chinnery from JDNatlady's Creations for the low-down on their cleansing, handmade soaps. "The best soaps are handmade soaps that are moisturizing, made with plant based oils, are vegan-friendly, and smell great. Whether they are made with essential oils or fragrance oils, they should clean well without making the skin feel stripped of moisture. These are exactly the types of soaps that JDNatlady's Creations makes!" says Aquannette.
JDNatlady's Creations makes the best handmade bar soaps with island scents such as Lemongrass Soap and classic scents such as Bay Rum Soap. They are made in the U.S. Virgin Islands, have been voted as best soaps for several consecutive years by the readers of a Virgin Islands-based newspaper, and get fantastic online reviews.
Best Bar Soap for Hair
Ethique Pinkalicious Solid Shampoo Bar for Balanced Hair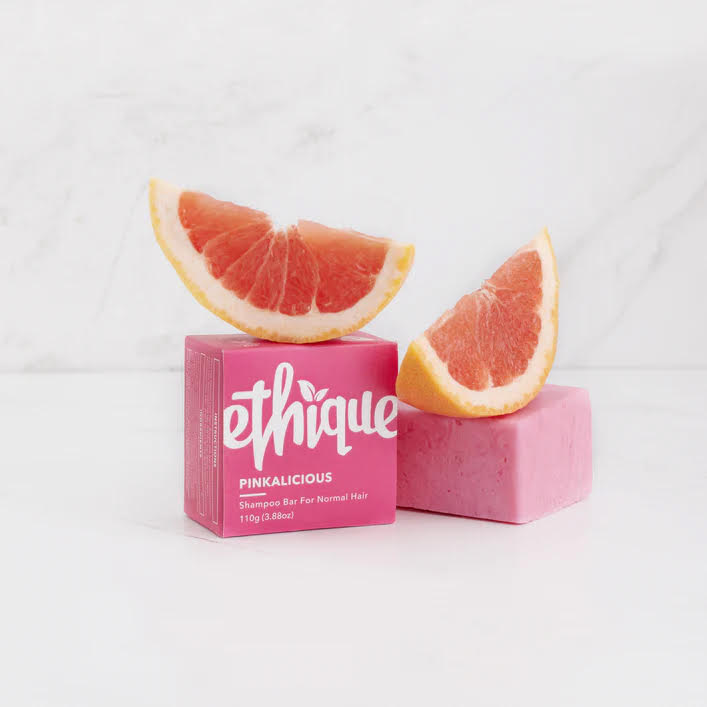 Ethique's shampoo bar is a much-loved favorite within the wellness world. Ironically, it is 100% soap free, which makes it friendly on color treated hair. It is also vegan and eco-friendly in nature, making it safe for all hair types, and most skin! Then there's the smell… made with creamed coconut, cocoa butter, pink grapefruit and vanilla oil, you can only imagine the buffet of scents that this product emits.
Best Unscented Bar Soap
A La Maison Hypoallergenic Unscented Bar Soap 3.5 oz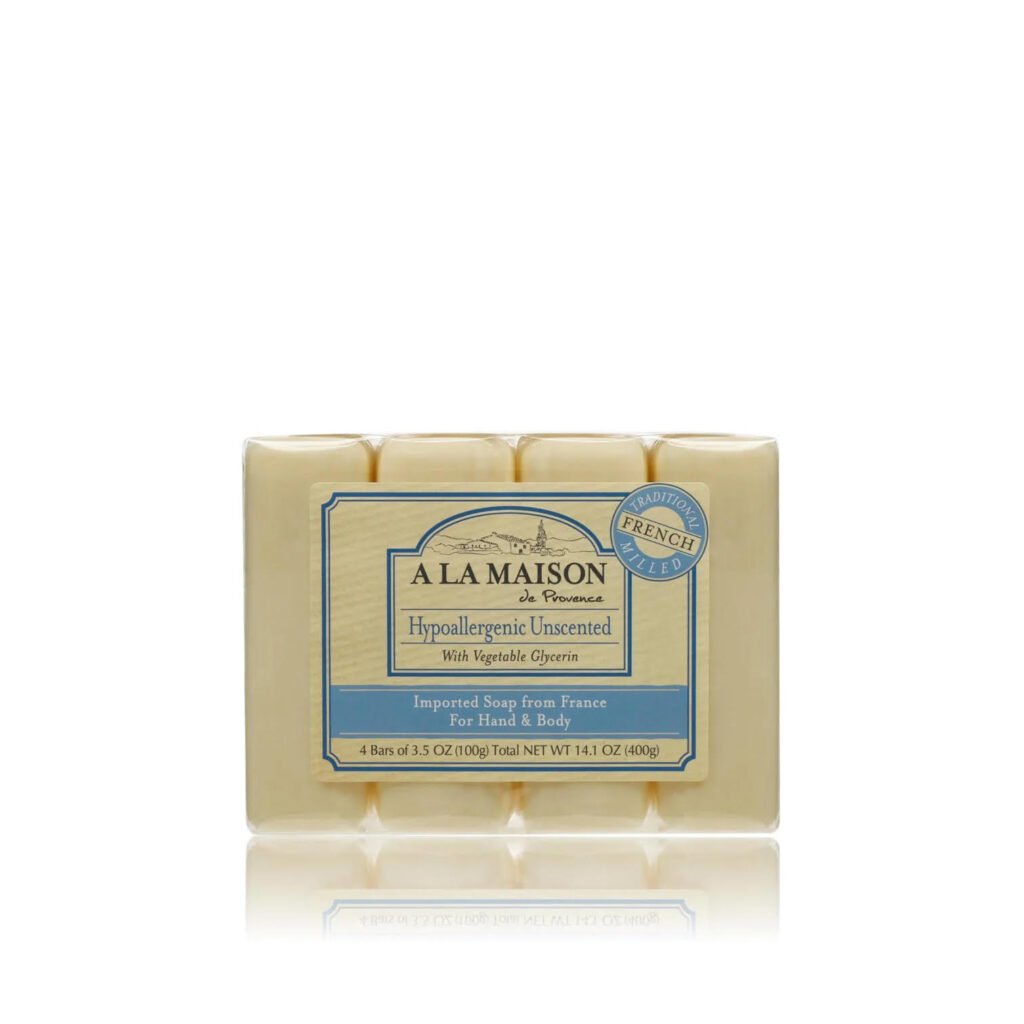 This soap recipe dates back to 1828 in Marseille, France, back when the French Milled process was first invented. Still made the same way, a la Maison's unscented bar is one of our all time favorites, made with vegetable oils and cruelty free, premium ingredients. And their packaging is fully recyclable, so we're even more thrilled!
Best Non Toxic Bar Soap
Up Circle Fennel + Cardamom Chai Soap Bar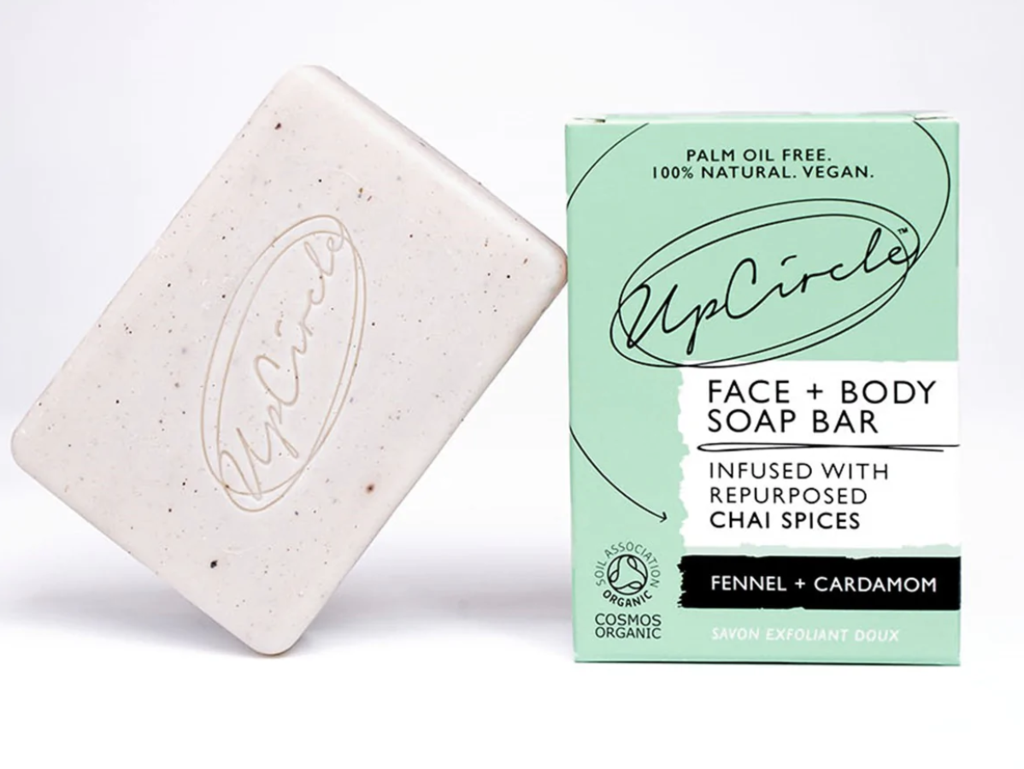 A natural, gentle and effective soap bar that is certified organic, vegan and palm oil free. Made with residual chai spices and green clay, this formulation pulls toxins out of pores and is exfoliating yet gentle at the same time, so much so that it can be used on both the face and body.
Best Bar Soap for Body Odor
Megababe Space Bar Underarm Soap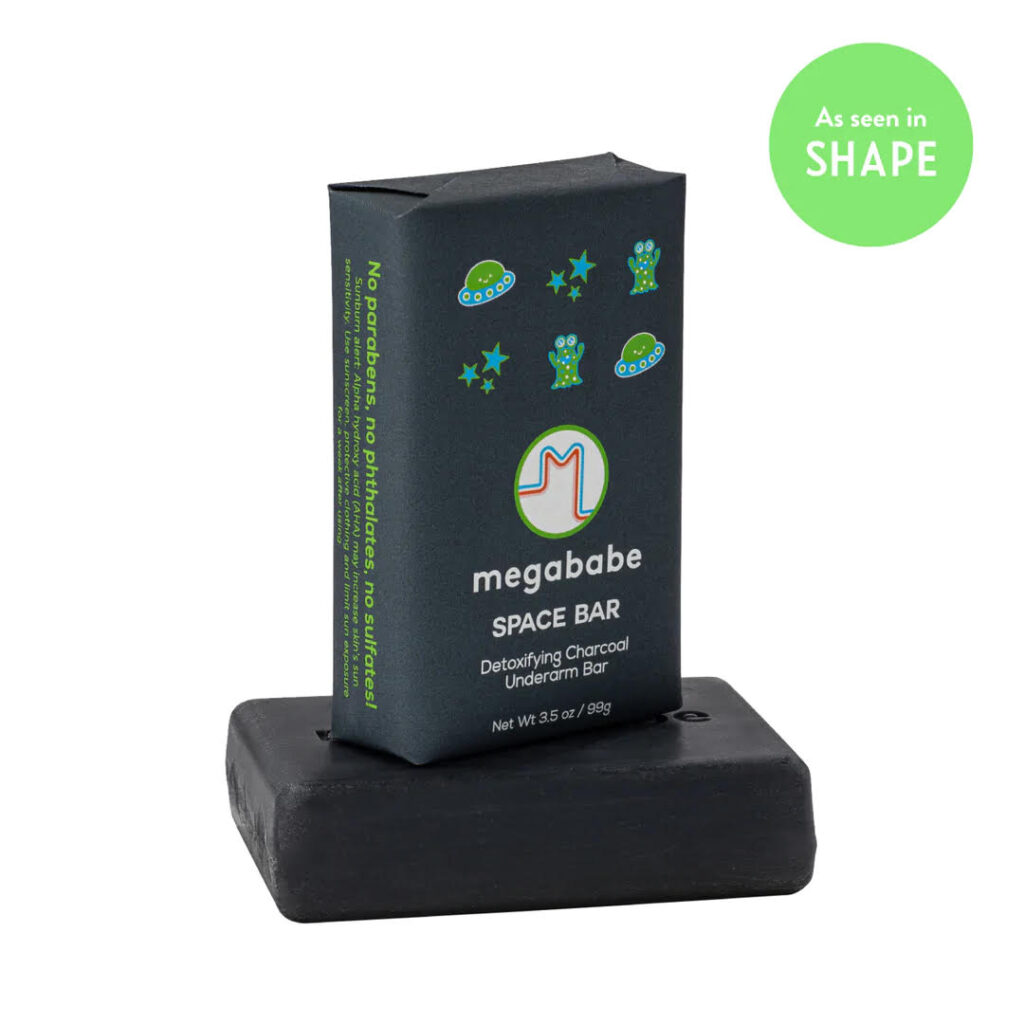 When that BO is out of this world, you need a space bar! Made with activated charcoal & tea tree oil, this detoxifying charcoal bar works to absorb and dissolve any lingering scents that your pits might be harboring. It also keeps skin soft and hydrated, with avocado, sunflower & olive oil.
Best Hydrating Bar Soap
Baxter of California Vitamin Cleansing Bar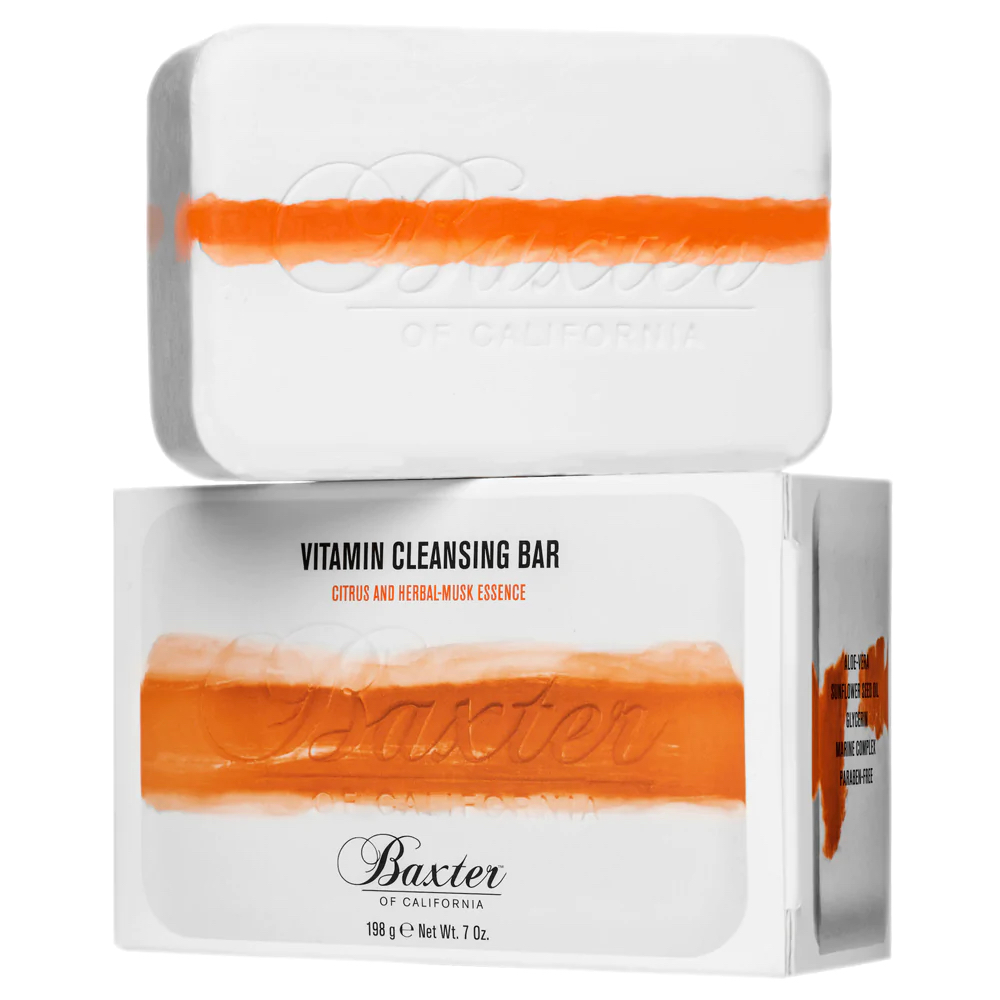 According to Baxter's marketing director, Olive Grant, this bar soap does not cause your skin to feel excessively dry, which is usually one of the top complaints about bar soaps in general.
"It has glycerin and sunflower oil to keep your skin smooth and hydrated all over. Additionally, one of our top picks for men's scented soaps is the citrus and musk aroma," adds Olive. We found the price tag to be hefty, but many feel this to be a small price to pay for this level of hydration.
Best Hand Bar Soap
Dr. Bronner's Pure Castile Bar Soap, Rose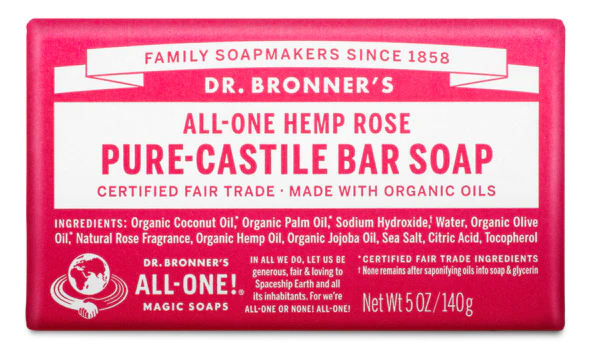 Made for use on hair, skin, nails, surfaces, clothing, teeth… you get the picture. Dr. Bronner's is known for making soaps for the ages. Having a bar as your everyday hand soap is a wonderful addition to every home. It's antibacterial and fully biodegradable, and there are a myriad of different scents to choose from, but our favorite will always be rose!
Best Drugstore Bar Soap
CeraVe Hydrating Cleanser Bar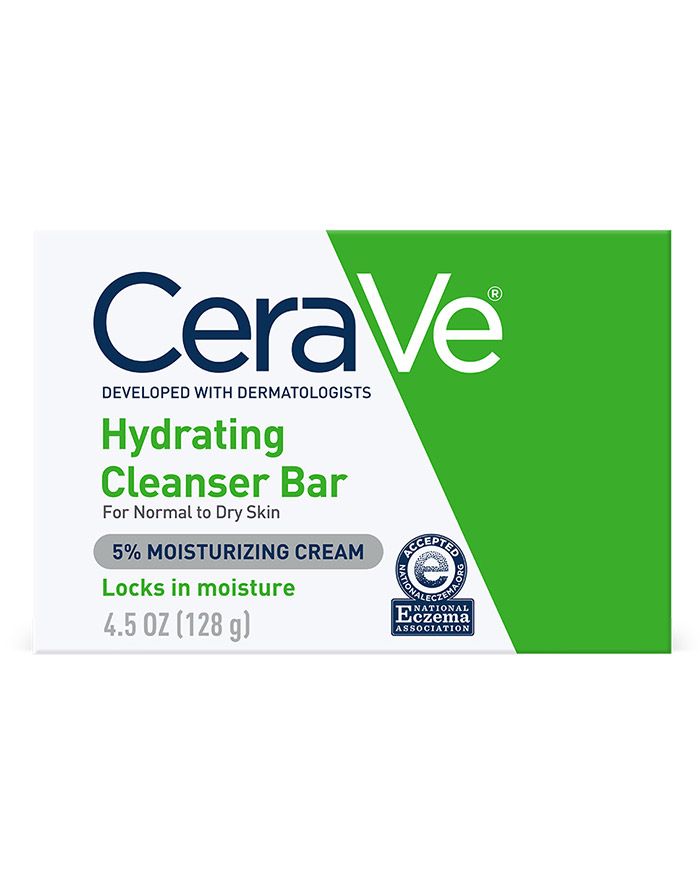 Affordable and available at just about any drugstore, department store or supermarket, CeraVe has become a household name offering a hydrating cleansing bar that actually works. Boasting less risk of irritants since it is completely fragrance free, this bar soap is suitable for most skin types and was developed alongside dermatologists.
Best Bar Soap for Skin Allergies
Lush – Olive Tree Bar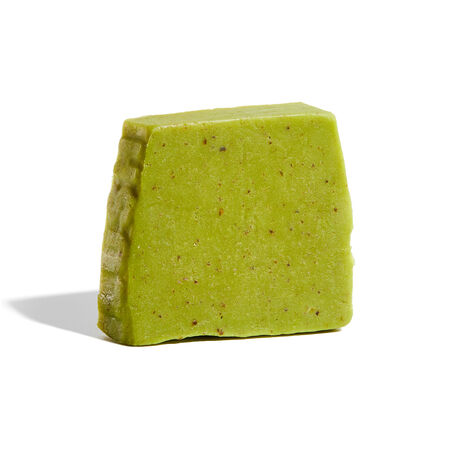 Lush is known for being a leader in modern soap-making, and we'd recommend their olive tree bar to anyone who suffers from recurring skin allergies. It's a highly calming formula, made with coconut and olive oil, as well as petitgrain, rose and cypress for smell. The soap has a high pH, so there are some individuals who find it causes some redness, even in its ability to calm allergies. Try it out before you come to any conclusions!
Best Bar Soap for Kids
Southern Natural Lavender Goat Milk Soap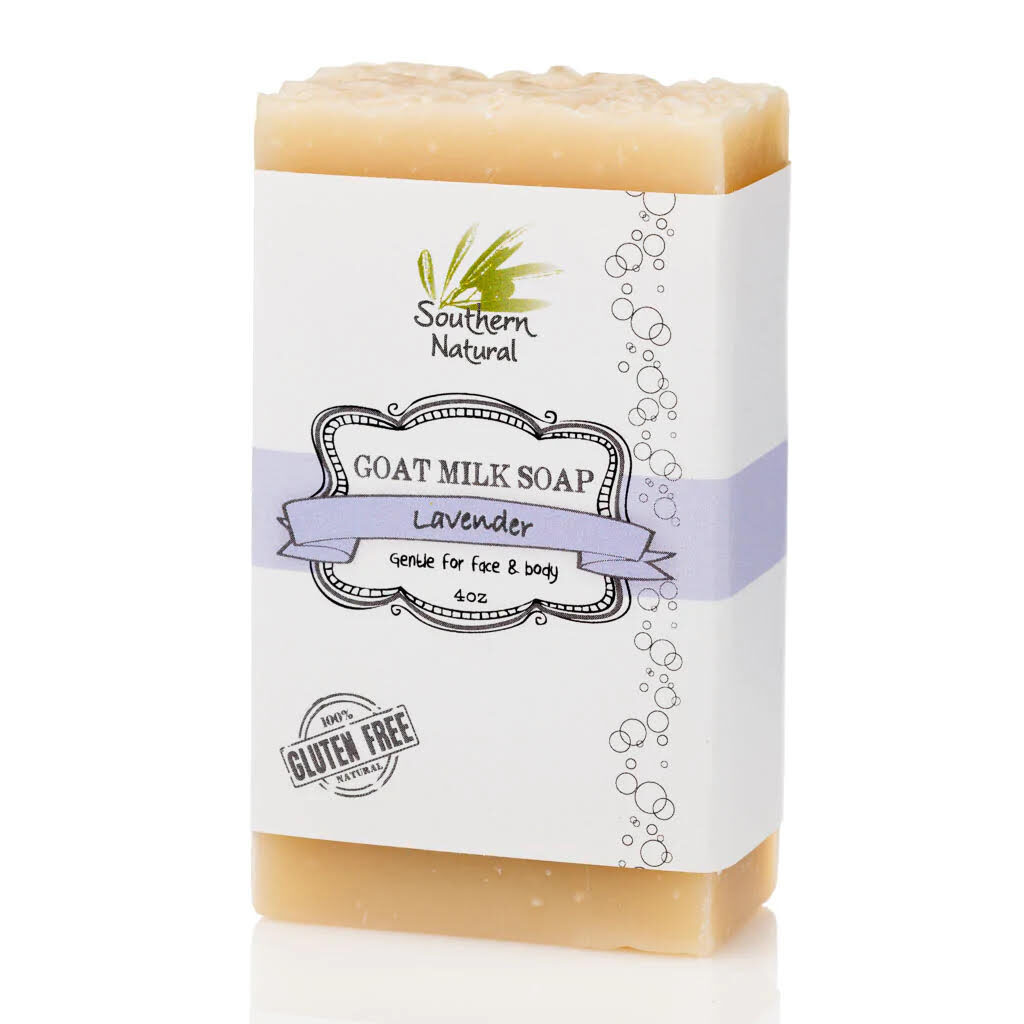 Recommended to moms, by moms, this soap bar by Southern Natural is made from a formula containing rich lavender and goat milk extracts. Leaving little ones feeling fresh and clean, the cold-pressed olive, coconut, and palm oils lather up, moisturize, and soothe their skin while dousing them in vitamins!
How to Use Bar Soap
Some people really aren't all that sure how to use bar soap on body, and that's alright. The only thing you really need to know is that water is key; it unlocks the properties of the soap formula, and allows them to be spread across the whole body! Always rinse until all of the suds have disappeared, and your skin feels squeaky clean without residue!
How to Use Bar Soap in the Shower
If you're using a bar of soap in the shower, it is up to your preference whether you use a washcloth, loofah, sponge or your hand to distribute the soap. Sponges and cloths are great, because they provide that added layer of exfoliation that the soap may not naturally do. In general, it is best to use a soap bar in the shower after a few minutes of standing under the hot water, so that your pores are nice and open and the soap can work on pulling residue from the inside out.
Where to Buy Bar Soap
We had an interesting conversation with Angie Ringler, lead idea maker at Tangie LLC, who explained how bar soaps are easily made from a kitchen as well as from a large factory. "Bar soap is a consumable item we can purchase from a local maker, from an Etsy shop or even give it a go at home.
Supporting brands that make bar soaps wrapped in paper or sold without packaging at all is even better. Big stores like Whole Foods and small health food stores like Health Basket in Mont Dora, Florida, sell package free soaps. Some stores now have loaves of soap where you can cut the size bar that works best in your hand and not rely on the size bar dictated by a soap manufacturer," said Angie.
Bar Soap at Walmart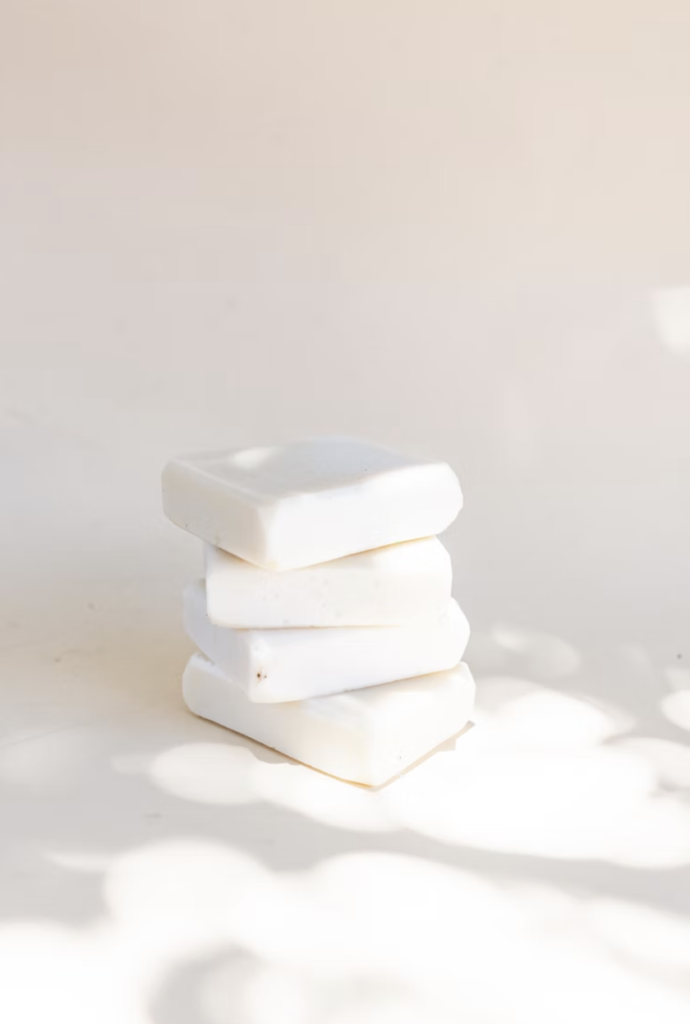 Walmart is a sure-bet when looking to choose from a wide variety of soaps with different formulations. They'll stock everything from vegan and organic holistic options, to commercial brands who have been household names since the beginning.
Bar Soap on Amazon
As mentioned a few times throughout this piece, Amazon remains one of the best market places for small business products with less of a market pull, but great performance nonetheless. This is the best place for more bespoke soaps, such as hypoallergenic options, unscented products and handmade varieties.
How Much does Bar Soap Cost?
If you read through our list of 23 best soap bars, you'll see that the cost of these products is a spectrum… a broad spectrum at that. We looked at soaps that cost little more than a few dollars, and then some that trade at upward of $50 a bar. It all depends on the brand and the formulation; if you're looking for a cheap bar soap, you'll find ample to choose from… if you're looking for more luxurious options, they're out there, too!
Did You Enjoy This Article?
If you enjoyed this article, you might also like our articles discussing skin health and skin care such as Vegan Benefits on Skin, Marijuana and Skin Health and Effects of Alcohol on Skin.