Not blessed with the luscious long lashes you see all over the media? Fear not, as there are now serums available to help get your eye hairs to reach for the heavens. But do eyelash serums work? We've taken a very close look at the 13 Best Eyelash Growth Serum on the market.
In this article we discuss the following: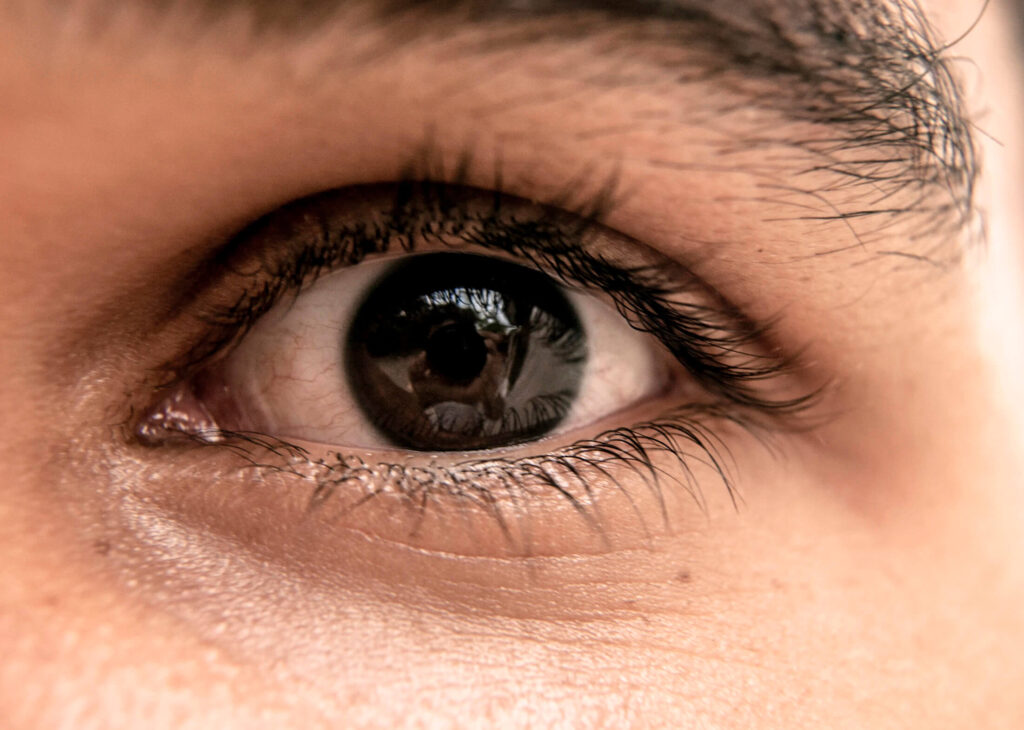 What is Eyelash Growth Serum?
The ever expanding beauty industry has finally brought us a product that works toward the long term attainment of a more natural look. If you're anything like us, you've probably spent years hunting down the perfect mascara; one that could both lengthen and lift, giving the illusion of lashes that really aren't there.
Eyelash growth serum is attempting to bridge this gap in the market, offering consumers a dedicated treatment product that seeks to grow and thicken lashes naturally over time.
A lash serum has become the go-to for beautyholics who are tired of depending on cosmetic products for illusory effect. The natural look is in, and if lashes aren't going to grow on their own, we're willing to bring in reinforcements.
Since the market is now so saturated, the biggest question is which one remains the best eyelash serum? To get a better understanding, we're going to break down the specifics of each product, as well as take a deep dive into the relative eyelash growth serum reviews.
Do Lash Serums Work?
When it comes to eyelash growth, it's tricky, risky business. You see, growing hair is relatively easy once the correct, active ingredients are in place. The trouble is the location of these hairs, and their uncomfortably close proximity to the cornea and iris.
Naturally, there is tight regulation around which products get approved for public sale, and which ones are sent back to the drawing board. Too much of any potentially harmful ingredient means that the FDA are not likely to allow consumers to use it on their faces daily, or without the guidance of an aesthetic professional.
If we're considering a lash grower from a strictly growth perspective, there is but one serum on the market that is confirmed to actually work, from a scientific perspective. Latisse's eyelash lengthening serum is the only product to have been approved by the FDA as an effective growth treatment. The key ingredient is bimatoprost, which is classed as a pharmaceutical drug and requires a doctor's prescription to get your hands on.
Does that mean that the lash lengthening serums sold without prescription then don't work? Not entirely. While store-bought lash serums may not contain the potent ingredients that Latisse does, they still have some benefit to offer lashes in general.
According to Polina Voiler from Beauty Corner, "Most effective lash serums contain peptides. Homemade or castor oil serums will not give the same result. You must use the serum for at least a month in order for the new growth to be affected. Once you stop using your lashes will slowly revert back to normal."
Lash serums are made of a cocktail of more gentle ingredients that work to condition and strengthen existing lashes. When this happens, lashes become less prone to breakage, and thus there is the illusion of growth over time. Technically, the serum is not growing your lashes, it's simply preventing the loss of existing ones.
However be sure to do your research on the brand and serum before investing: "There are some lash "conditioners" that contain Vitamin E, biotin or castor oil and help moisturize, but do nothing for growth. A lot of these are being private labeled now for doctors' offices and spas. Choose products with proven outcomes!" warns Kristin Gunn, Licensed Esthetician.
Lash Serum Before and After
Illusion or not, the improvement in appearance of lashes when using a lengthening serum is something worth noting. The great thing about lashes is that even the slightest improvement in texture or health is automatically tangible.
The following are a range of before and after images supplied by users of various lash growth products. As you can see, most of the progress is undeniable, even if merely the slightest improvement.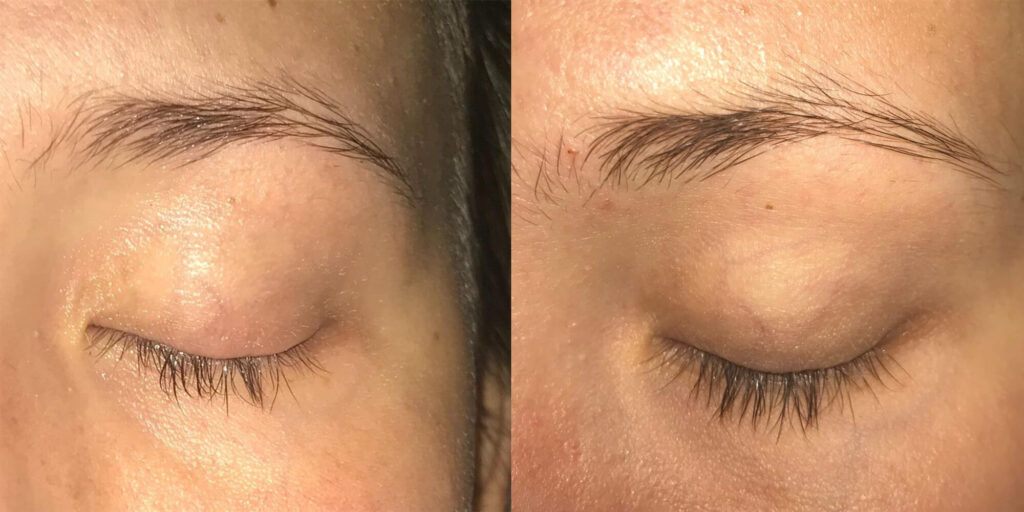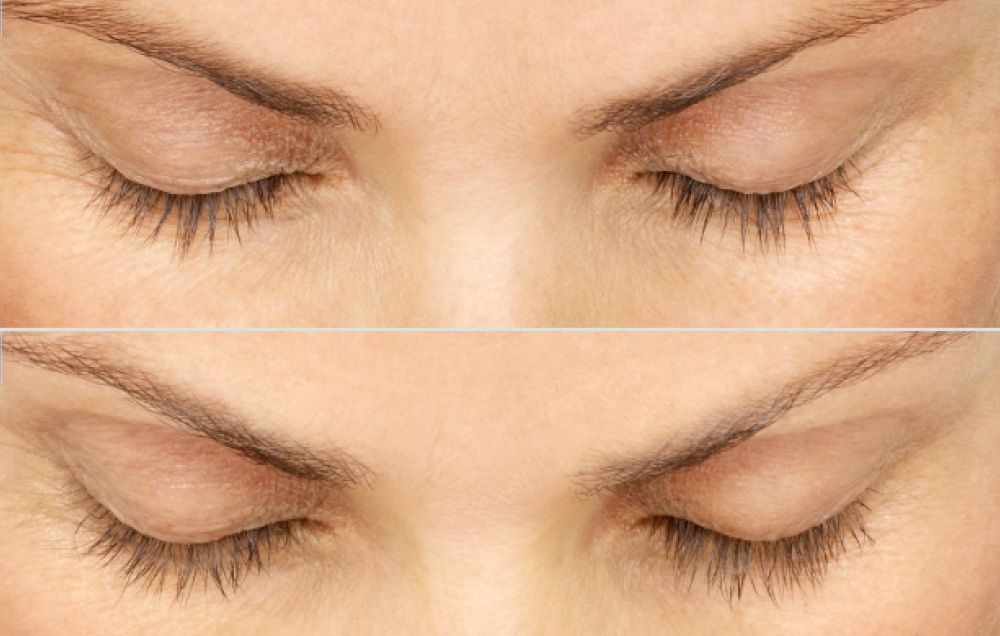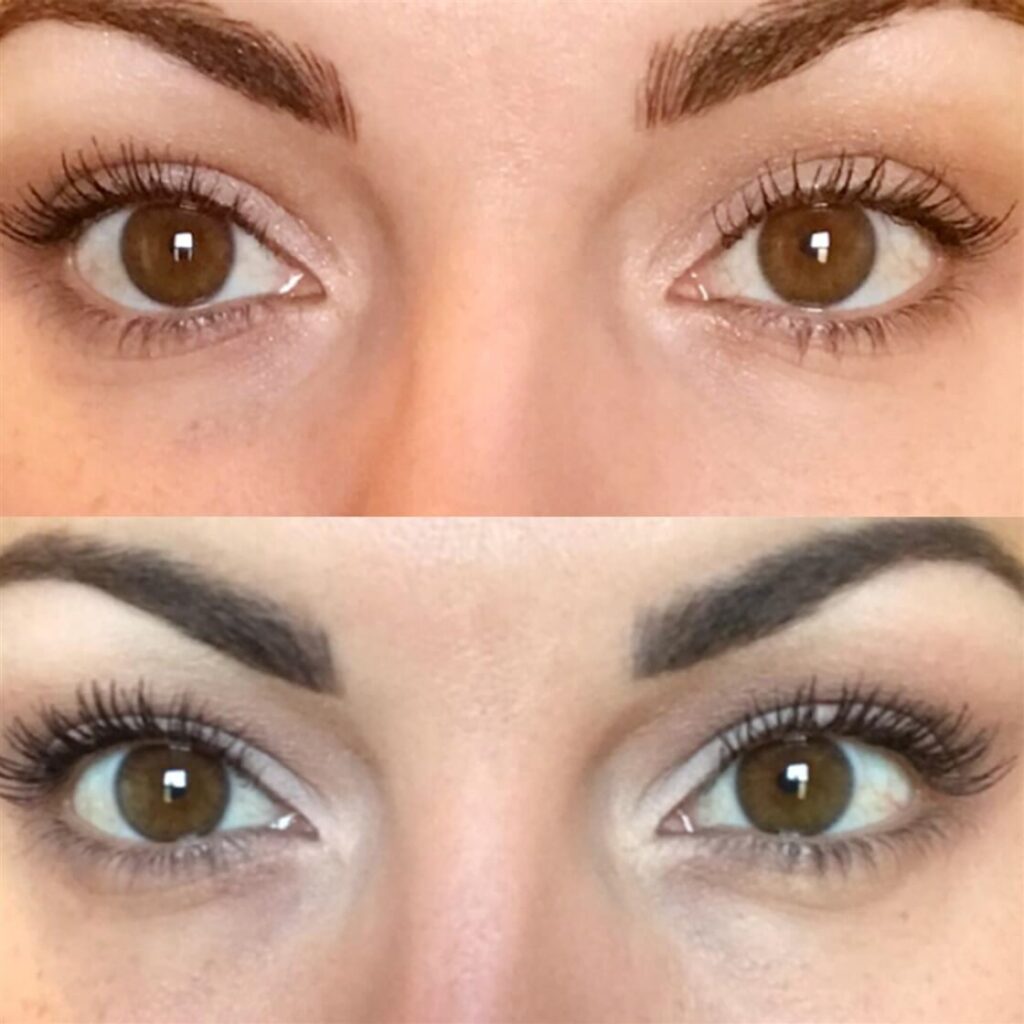 If you're committing to the lash growth journey, we'd encourage you to keep a log of before and after imagery for your own reference. Photograph your eyes on the day you start your chosen product, and continue to take the same photograph weekly for about two months. By this time you should be seeing some results.
Can You Use Eyelash Serum on Eyebrows?
Yes, eyelash growth products can harmlessly be applied to eyebrow hairs as well. There is no scientific backing to support this usage, and few serum brands advertise their products as such, but in terms of nature and the body, brow and lash hairs are technically the same entities.
If you've ever self-dyed your brows or lashes, you'll know that the store-bought dyes are interchangeable and can be used on both zones as needed. By this logic, the same goes for eyelash growth serums.
That being said, even lash serums that work around the eyes, won't guarantee any effect on the brows. Eyebrows are incredibly thick, and because they are not moved as much as lashes are, they are already prone to far less breakage.
At the bare minimum, using your lash serum on your brows will likely give them a nutrient boost, and a bit of strength. Don't expect them to thicken or lengthen as a result of this kind of treatment.
How to Apply Eyelash Serum
Lash growth serum is applied just as you would any kind of mascara or eyelash dye. The product will come with a wand applicator, and you'll use this to brush the serum onto the lash hairs.
Some eyelash serums will feature the conventional mascara brush with the bristles, while others may resemble more of a paintbrush-style wand.
These serums need time to work, so it's not a good idea to apply them just before coating your face and eyes in a number of other makeup products. We recommend using growth serums at night, just before bed, for best results.
No doubt there is great appeal in lengthy lower lashes for that Twiggy-look, but eyelash growth serums are actually not great when applied on the lower lid. From here, it's almost guaranteed that the product will leak into your eye, causing discomfort and irritation. Avoid treating bottom lashes.
To apply eyelash serum, follow these simple steps:
Cleanse your entire face and towel dry.
Start by applying the serum to your upper lash line, just as you would a liquid liner.
Move from the inside of the eye toward the outside, focusing on the roots and not the lashes themselves.
If you do have to apply makeup directly after treatment, wait at least 20 minutes before doing so.
Best Eyelash Growth Serum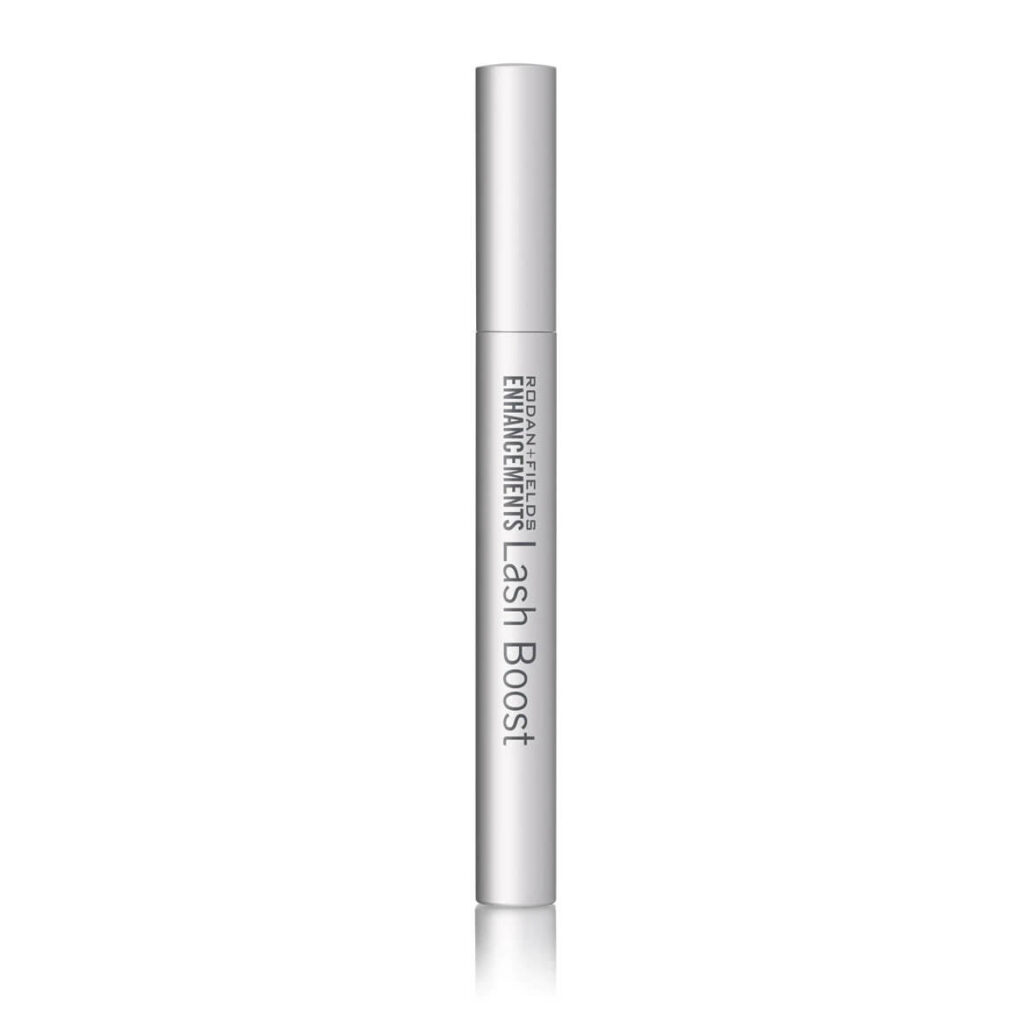 Rodan and Fields is a well known name within the lash serum market, having brought one of the most effective products to consumers worldwide. Their key ingredient is that of isopropyl cloprostenate, which accidentally proved to have hair growing properties when glaucoma patients noticed it as a side effect.
A number of lash serum brands have hopped on the isopropyl cloprostenate train, but Rodan and Fields have remained quite consistent since the beginning. That being said, while this may be the best lash growth serum, it doesn't come cheap. One 5ml tube costs over $150.
What we do love about Rodan and Fields is that they are vocal about their product being suitable for use on both lashes and brows. They do have a range of targeted brow serums too, but it's nice to know that by investing in one you can automatically use it on the other.
Rodan and Fields Eyelash Serum Reviews
As far as reviews from the general public go, it seems most regard the Rodan and Fields brand as one of the best lash serums.
There are almost no reports of nasty side effects due to formula potency, and most users say that they saw very distinct results after just 8 weeks of using the product consistently. Rodan and Fields state that results should be visible from 4 weeks onward.
One reviewer recommends starting out using the serum every other day, and once there have been no symptoms that have arisen, switching to daily use as stated by the brand.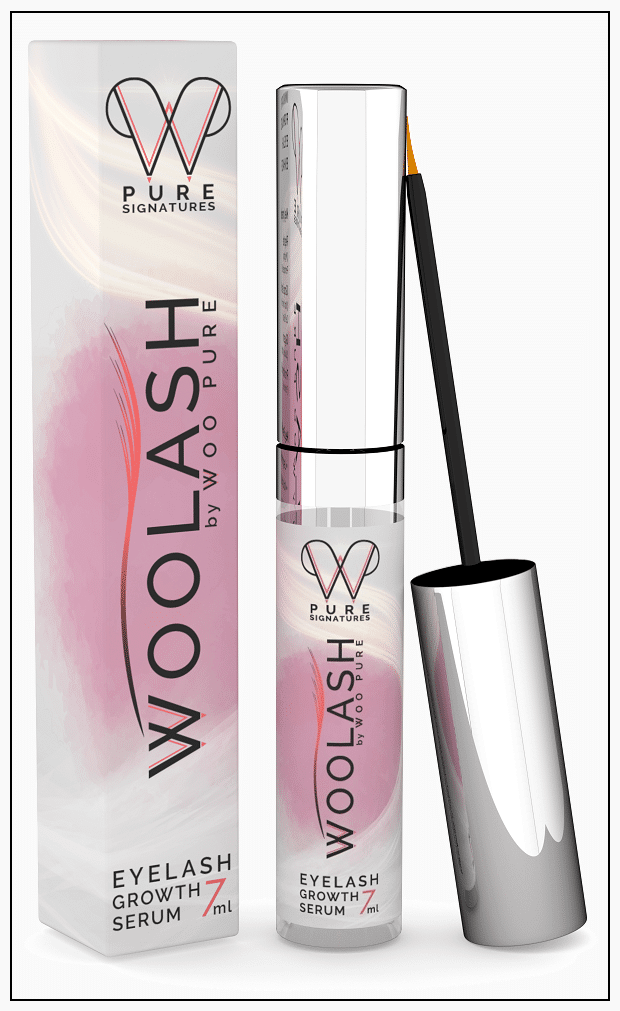 Woolash made waves when they released their lash enhancing serum made entirely from natural ingredients. Their focus is on amplification of lashes, which in turn gives that longer, fuller illusory effect over time.
This particular serum gives lashes a nice natural curl, which we really like! It's one of the newer products on the market, so they've really taken the time to refine all of the best ingredients into one targeted product.
This eyelash booster serum is considerably affordable when placed next to the aforementioned product. A 7ml tube will set you back just under $50, if you buy from the brand directly.
Woolash Reviews
Though we're generally skeptical of beauty brands who display their own reviews on their website, Woolash seems to have positive feedback all round, even on independent sites.
Though we're generally skeptical of beauty brands who display their own reviews on their website, Woolash seems to have positive feedback all round, even on independent sites.
The Woolash reviews all have one thing in common: they report seeing results in under 6 weeks. This is fantastic news for anyone who is looking for a serum that can offer rapid results, and it makes sense as Woolash recommends users apply the serum twice daily, once in the morning and once before bed.
A number of reviewers have used their Woolash serum on their eyebrows as well, and report similar results.
Woolash Before and After
Loyal Woolash customers have taken it upon themselves to document exactly how the serum changes their lashes for the better. Those that do, regard the product as the best eyelash booster for the most reasonable price, and here are some before and after images to show their results: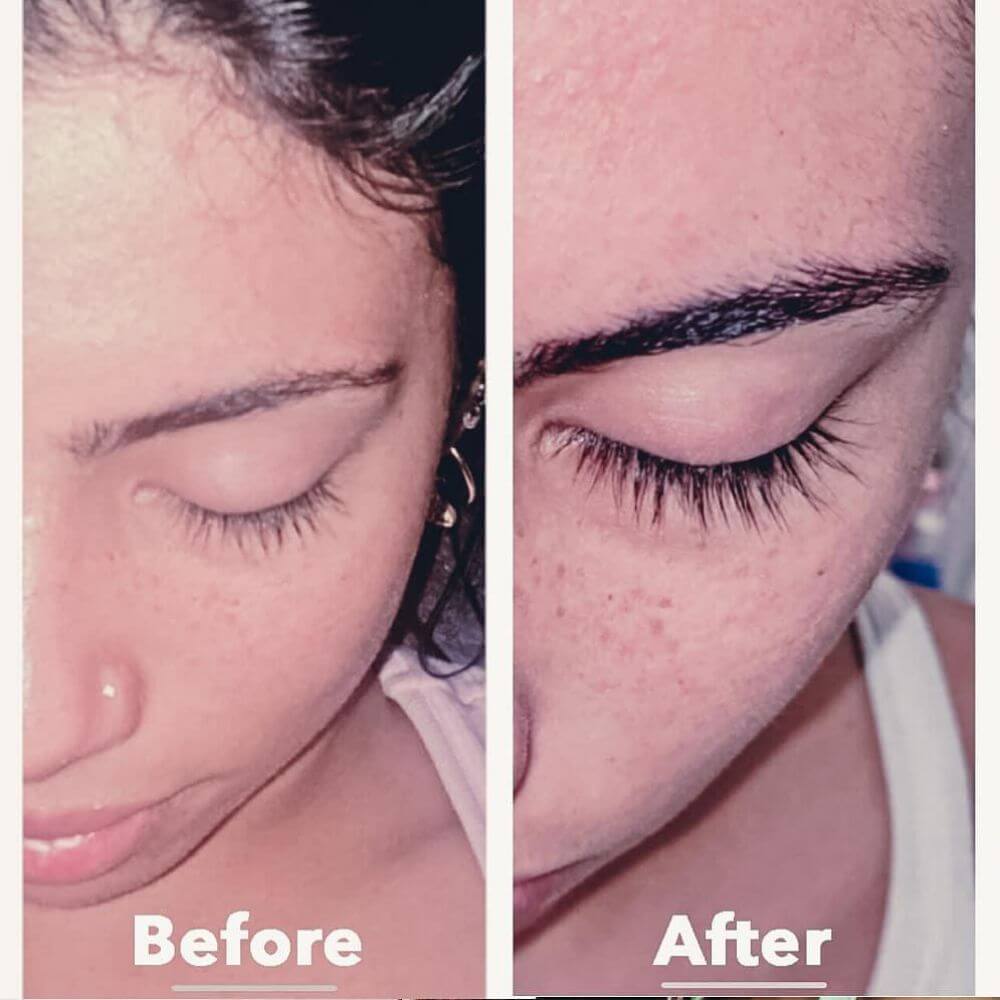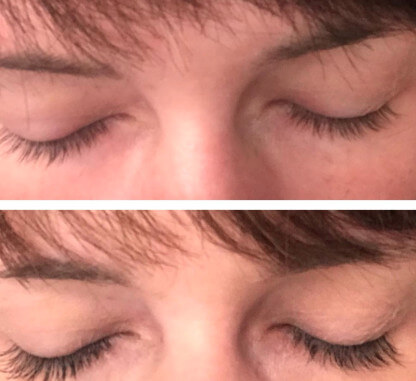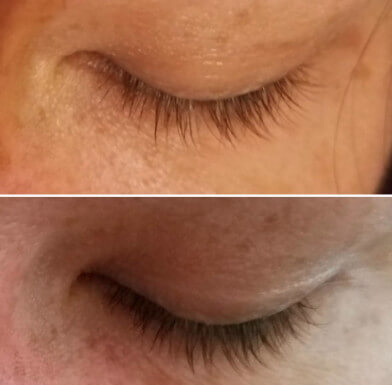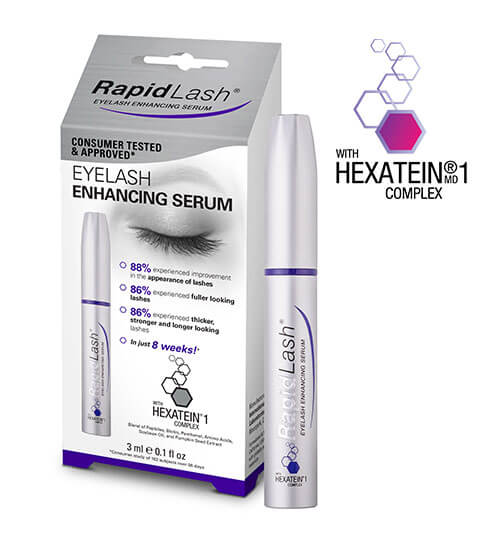 Rapid Lash makes one of the best serum for growing eyelashes, in our opinion.
Firstly, the formula is completely fragrance free, paraben free and not tested on animals. It is also gentle enough for people who wear contact lenses, which means they can make use of it the same way everyone else would, without the risk of irritation or side effects.
What makes Rapid Lash so unique is that it is a biotin lash serum. Biotin is one of the few targeted ingredients proven to grow hair over time. The product also contains potent polypeptides, amino acids and soybean oils.
This serum is high in minerals and vitamins, which is the fastest path to rapid hair growth in general.
Rapid Lash Reviews
The Rapid Lash serum is sold across a number of different platforms, leaving room for customers to leave unbiased and unfiltered reviews on all of the purchase sites.
The general consensus about this product is that it actually does work, however it's not as rapid as the name claims to be. Most users see results after around 3 months of continuous use.
That being said, as a lash booster, this one is easy to apply and incredibly affordable.
Grandelash is another newcomer, and has gone on to be awarded the 2020 award for best new beauty, by The Beauty Authority.
This comprehensive serum is made from all things nice: vitamins, peptides and amino acids that promise results in 4 to 6 weeks.
We appreciate that Grandelash are realistic with their timeframes, and that they acknowledge that one's lashes will be in full effect once the 3 month period has passed. This is a mid-range product that retails for just over $60.
Grandelash Md Serum Reviews
Though you can purchase this product directly from Grandelash's online store, there is also wide availability on Amazon and other E-commerce platforms.
This eyelash growth serum's Amazon reviews are all considerably positive, with one happy customer reporting that they have lived with a condition where all of their lashes occasionally fall out, and Grandelash has been the quickest serum of them all in bringing her hairs back when this happens.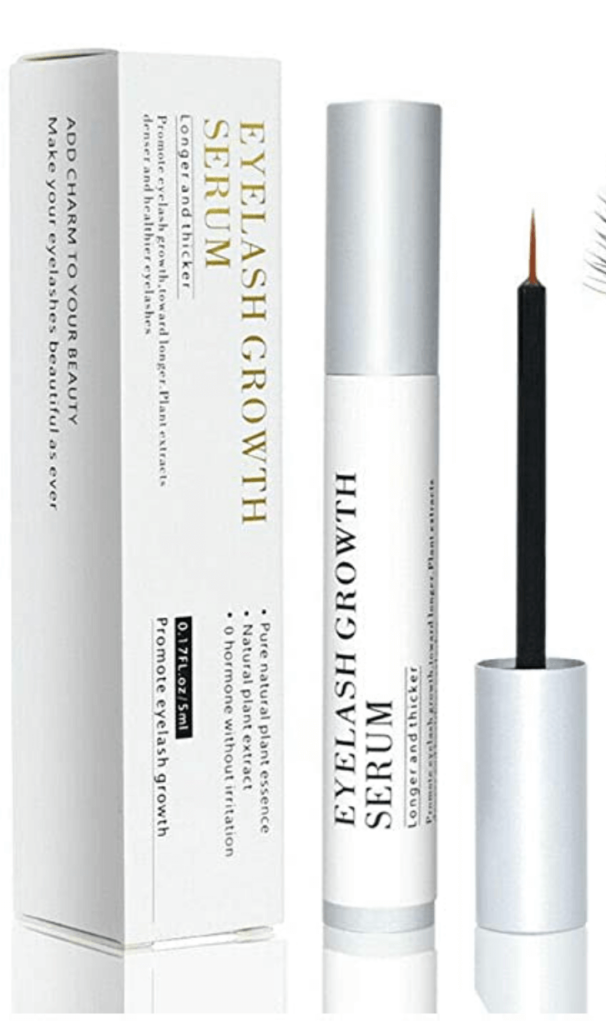 As mentioned earlier, Latisse is the only FDA approved growth serum on the market, and the only one containing the very powerful ingredient that is bimatoprost.
Undoubtedly, this is the best lash boost serum out there, but it's not freely available to anyone who shows interest in the brand. A doctor has to prescribe the use of this serum, and you'll purchase it directly from a pharmacy.
The good news is that the only prerequisite is that you have inadequate length lashes. Once your doctor approves, and your eyes have been checked for risk, you'll be allowed to start using Latisse as a part of your daily beauty routine.
It's a lot of admin for an eyelash serum, but it is worth it.
Latisse Reviews
Because of the medicinal nature of this particular product, the Latisse reviews are very mixed and subjective. There are many who swear by the product, owing their newfound lash growth to the brand entirely. Then there are others who simply didn't find compatibility with the formula, seeing side effects and irritation from day one.
There also seem to be a number of customers who source their Latisse from black market retailers, cutting out the medical middle man. A doctor's approval before using this product is definitely necessary; don't fall into the temptation to pursue it without one.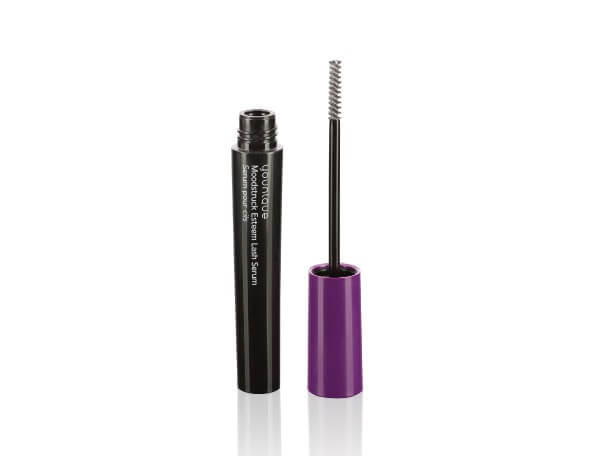 Consider Younique your one stop shop for all things lashes. They've not only perfected their growth serum, but they have a number of alternate mascaras and primers that work in conjunction with the product to define, strengthen and amplify each hair follicle.
Retailing at just over $20, this is one of the most affordable lash serums around.
Younique Lash Serum Reviews
This product is not tested on animals, which already has customers singing its praises before seeing any kind of results.
When lab tests were conducted, they showed that users of Younique's lash serum were seeing about a 39% increase in lash volume, and a 29% increase in length. This required use of the product twice daily for four weeks.
Overall, these are happy and satisfied customers.
This award-winning serum by Revitalash was again commended by the 2020 Allure Beauty Awards.
It's one of the best selling serums on the market, although technically it is deemed a lash conditioner as opposed to growth serum.
It's vegan friendly, non-irritating and hypoallergenic. Daily use of the product works to condition lashes over time, into a more healthy and strengthened state. From here, growth is inevitable, as your individual lashes are no longer falling out on a whim.
Revitalash Reviews
One lengthy review of the Revitalash product revealed that this lash serum relies quite highly on consistent application. One needs to make an effort to stick to a routine with the product, so that the results can occur in a timeous fashion.
This product was created by a man whose wife had lost her lashes due to chemotherapy, and he wanted to help her grow them back quickly and effectively. The reviews are testament to this, and many report that the high cost of the product is very well justified once results kick in.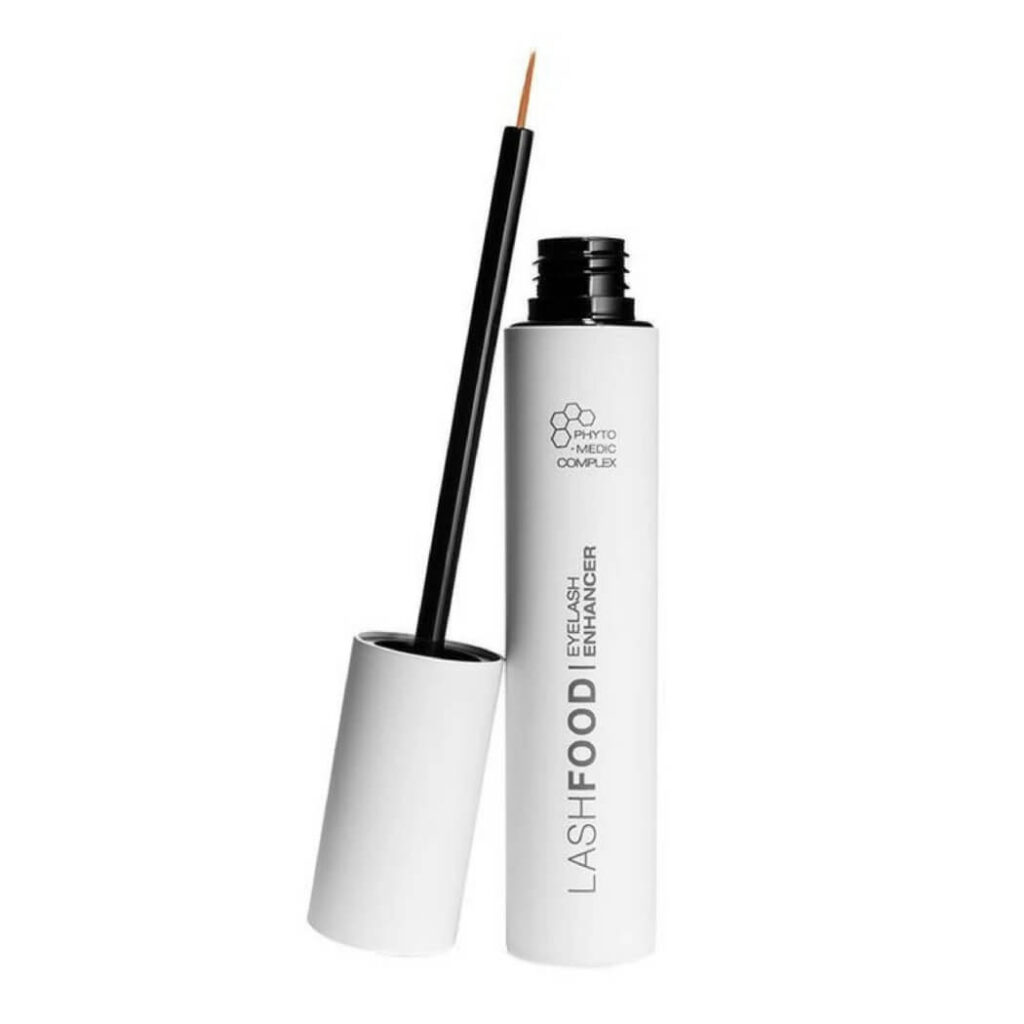 Lashfood is another mid-range product made to enhance lashes over time, using entirely natural ingredients. The product is Ecocert complaint, and is the only lash serum to be so.
The formula features the revolutionary Phyto-Medic Complex, which attests to the $80 price tag that each of these tubes come with. The entire brand is vegan and GMO-free, and they do not test any of their products on animals.
Lashfood Reviews
The Lashfood reviews are mixed as well. We do want to give credit to the fact that it appears that the brand leaves all of their reviews up on their website, even if they are not necessarily positive.
There are many who are over the moon with the results they have seen thanks to the product, and then there are some less than satisfied individuals who have been using the serum for months to no avail.
Naturally formulated beauty products tend to reap these kinds of irregular reviews, as people respond very differently to non-chemical ingredients. You'll have to try Lashfood for yourself!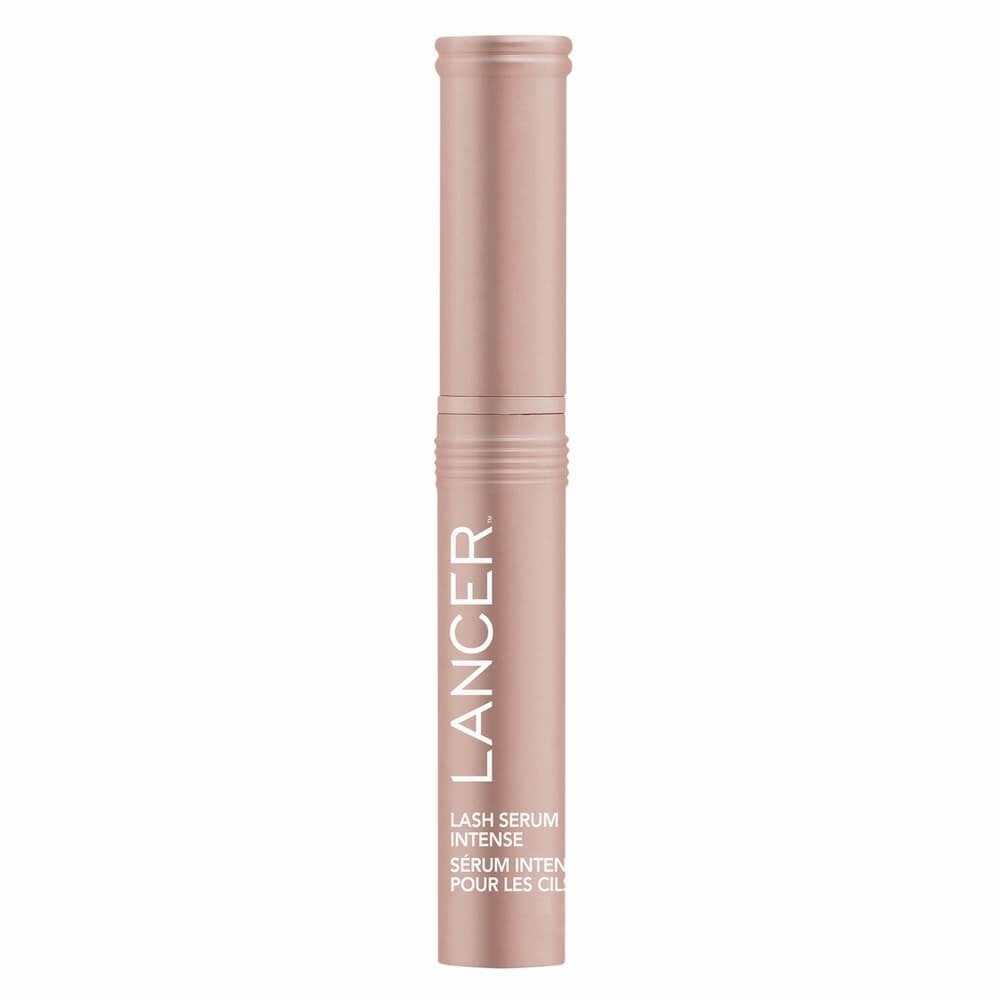 The Lancer lash serum is yet another effective product that contains that key ingredient: Isopropyl Cloprostenate. Again, this drives the retail price right up, and the serum sells for over $150 a pop.
The effect of this serum is "lushness", as stated by the brand themselves. Using Lancer over a period of a few weeks will give you lush, camera-ready lashes that you can't help by flaunt.
Lancer Lash Reviews
One thing we noted when reading though the many Lancer lash reviews, was that there are more than a few return customers. They're proudly reporting the purchase of their second or third tube of serum, which insinuates sufficient results to justify the hefty price tag.
Results seem varied between one week and five weeks, so using this product will be an entirely subjective experience.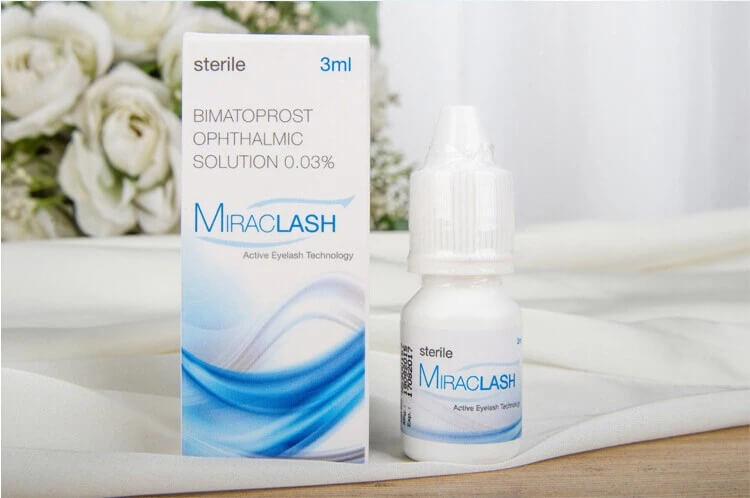 This serum looks more like traditional eyedrops as opposed to a mascara wand. You don't use the serum by dropping the product into the eye, so do not make the mistake of doing this at first application.
Your product will come with an individual applicator wand that you can then drop the formula onto, before applying it to the lash roots.
Overall, this is an inexpensive and seemingly effective formula, as it contains trace amounts of bimatoprost (just enough to forgo any FDA concern).
Miraclash Reviews
All of the reviews we found for Miraclash reported satisfied customers who found that the formula works for them, and that their lashes have "never looked so good".
One customer has used their Miraclash serum in conjunction with false lashes, and experienced no irritation.
There's a reason that the brand offers 3-pack deals when buying in bulk!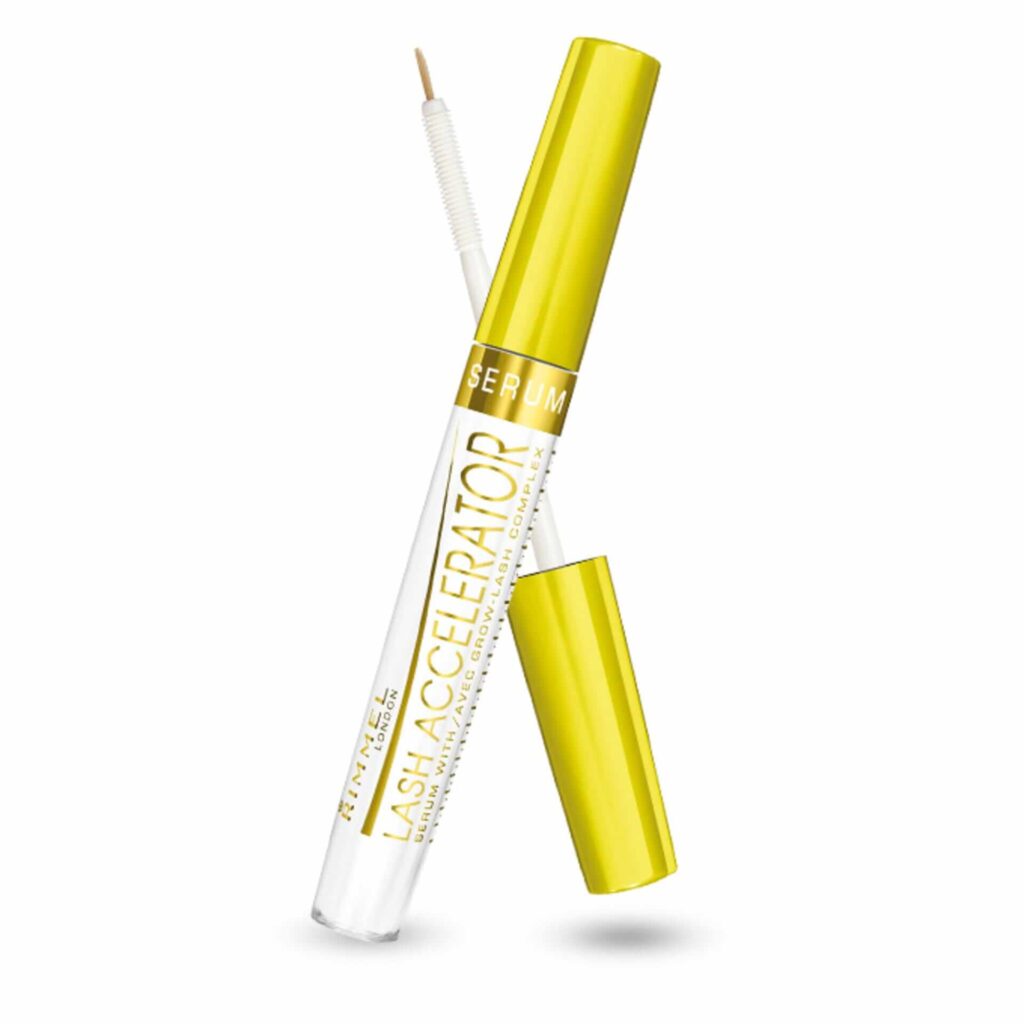 Naturally, the drug-store brands of the world needed to jump on the lash growth bandwagon eventually.
This lash accelerator by Rimmel is probably the most affordable growth serum on the market, coming in at just under $8 a pop. But does it work?
The product claims to create fuller, more natural looking brows and lashes. As far as we can tell, this Rimmel serum contains all of the necessary ingredients for gradual hair growth, so we can understand why it has found a place in the mainstream market.
Rimmel Eyelash Reviews
The reviews for Rimmel's lash accelerator are vastly varied. There are some who can't recommend the product enough, claiming that it's the poor-man's solution to lash lengthening.
Some users have remarked that the applicator wand could be a bit more sturdy and pliable, as well as the formula turning into a clumpy glue-like substance when it starts to dry. Perhaps using it at night, just before going to sleep, would be best.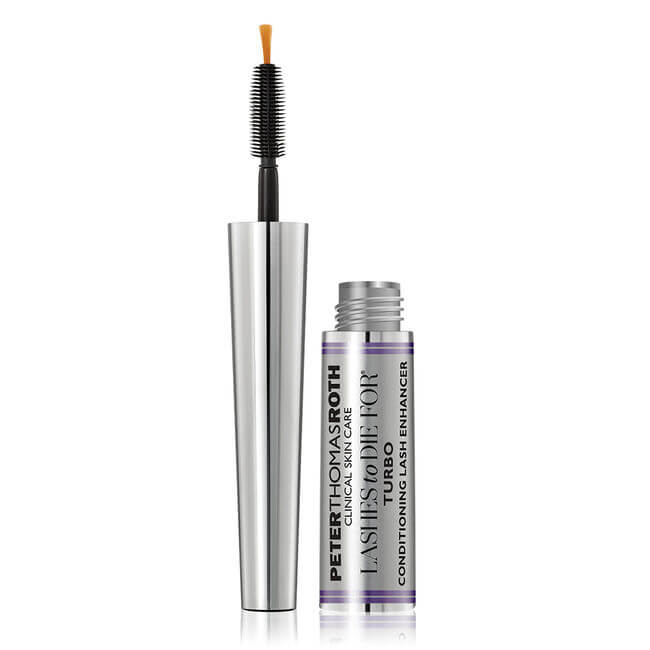 'Lashes to die for' is the phrase you need to know when it comes to Peter Thomas Roth's lash lengthening formula.
Retailing at just under $100, this lash serum contains a unique combination of peptides and biotin, making it both expensive and effective.
According to the brand, 100% of their customers agreed that their lashes appeared healthier in just 6 weeks of use. 93% of them said that their length had been enhanced.
Peter Thomas Roth Lashes Reviews
Peter Thomas Roth are very transparent with their customer reviews. Even the really negative ones are left on-site for shoppers to see.
Most customers are very happy with their purchase, and report seeing results from early on. There seems to be a group agreement that the applicator wand is not the most user-friendly, but that this is an easy enough speed bump to overcome.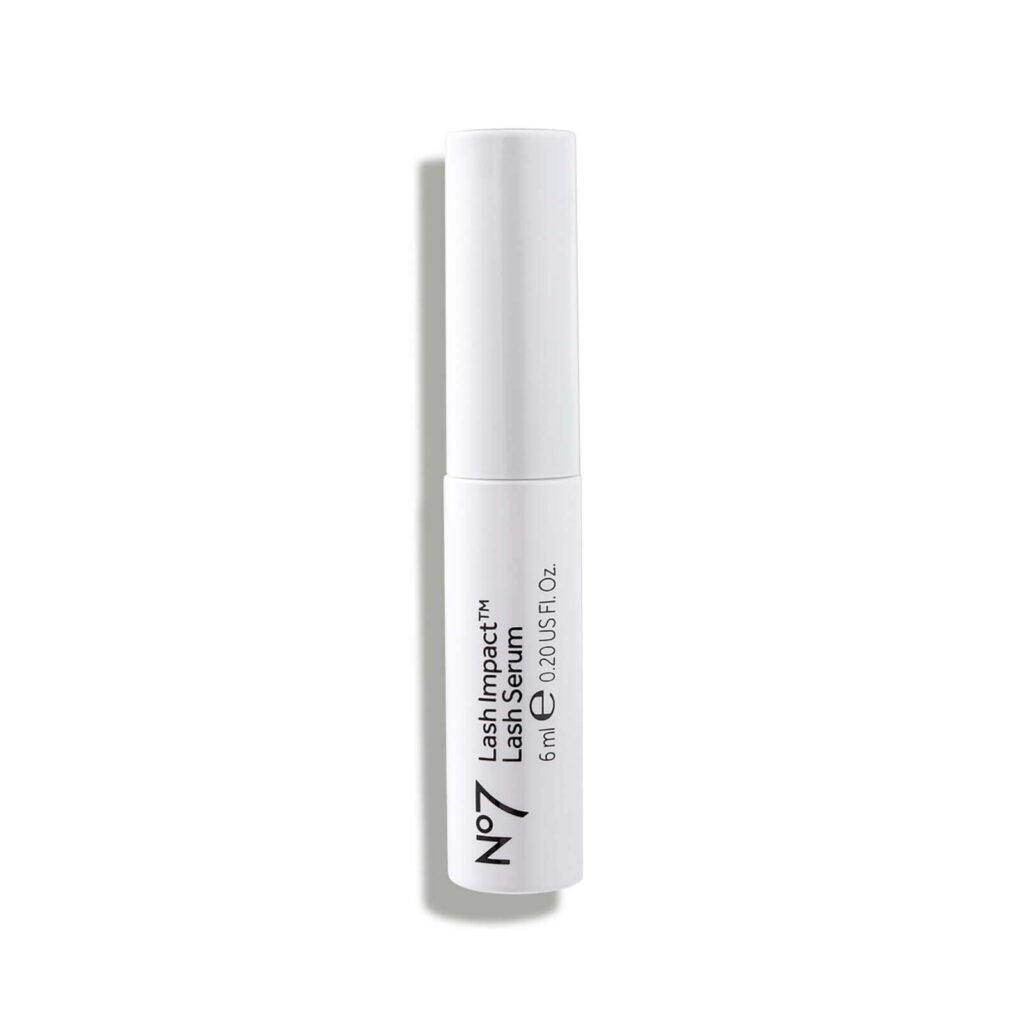 The No 7 lash serum costs just a few dollars more than the Rimmel version, and it seems that it may be equally as effective.
This easy-to-apply product offers thicker, fuller and darker lashes in under 8 weeks. And according to the brand, 85% of their customers report experiencing just that.
No 7 Eyelash Serum Reviews
As with most entry-level serums, this one has a myriad of mixed reviews. Some see no results at all, while others say they after splurging on the more expensive brands, this one has offered similar results.
A lot of customers are skeptical prior to trying No 7, and find that they were "pleasantly surprised" after a few weeks of use.
Best Natural Eyelash Growth Serum
We're quite confident in stating that Woolash is, without a doubt, the best natural eyelash serum on the market right now.
As we noted earlier, the brand uses 100% natural ingredients, and has found the perfect combination to induce hair growth and nourishment over long periods of use.
We also love that this product can be used on brows as well as lashes, opening up a world of possibilities for your facial features. Another point of praise is the very reasonable price of the product, coming in at around $50 depending on the retailer.
As we've seen, there are chemical serums retailing for three times this amount, and they don't seem to even offer the same results that Woolash is able to.
If cruelty free beauty is of value to you, then Woolash is the brand you want to give your hard-earned money to.
Lash Serum for Lash Extensions
If you're intending to use a lash growth serum over existing eyelash extensions, you need to take careful note of the ingredients of the serum in question. Chemically dense serums may break down the extension bonds, causing you to lose more lashes than you are set to gain.
Lash extensions need intense hydration and moisture in order to remain intact in the midst of growth treatment. A serum containing conditioning oils would be the best to use in this instance, and we would recommend Rapid Lash as a brand.
Their lash growth serum contains soybean oils that are gentle enough to use on extensions, reducing the risk of bond breakage. Lashfood is another great serum that contains eco-conscious oils and natural formulations; it too will be gentle enough for use over lash extensions.
Best Drugstore Eyelash Serum
Sometimes you really do just need a cheap eyelash growth serum; ideally one that gets the job done.
From what we can tell via our research, we'd recommend the cheapest of the cheap to anyone who is in this specific market. The Rimmel eyelash serum retails for just under $8, and can be bought at every drugstore where the Rimmel brand holds a kiosk.
The No 7 lash serum was a close contender, however we feel that Rimmel has more to offer in terms of effectiveness, as well as accessibility. The brand is far easier to get hold of, even in remote drugstores.
All things considered, we still advise that if you are opting for the drugstore product route, you make use of them as close to bedtime as possible. The formula is reported to dry and clump, which is only not a problem if you are asleep.
Drugstore eyelash serums are great options for beginners who want to test the waters before committing to this kind of treatment long term.
Conclusion
Depending on the nature of your lashes, an eyelash serum may be the best thing you ever do for your face. We recommend these products to anyone who feels that they do indeed suffer from inadequate length lashes, and as a result have spent a lot of time and effort on things like boosting mascaras, lash extensions and false lashes.
A serum won't mimic the effect of these items overnight but, in time, you'll have lasting results and a more natural-look.
Did You Enjoy This Article?
If you enjoyed this article, you might also like our articles discussing makeup such as: Fake Makeup and Counterfeit Cosmetics, and 13 Top Reusable Cotton Rounds and DIY Makeup Removing Pads.