Body wash: Also known as soap that went to private school. We've got the ins and outs for every wash type and brand on the market, so read on and we'll share 33 of the most squeaky clean findings!
In this article we discuss the following:
What is a Body Wash
In the words of Akshay Chaudhary, co-Founder of Smartworths, "Body wash can be described as the traditionally more expensive version of soap that many consider a soothing, hygienic, and easy alternative. Since traditional soaps have earned their reputation for being rough on the skin, the body wash has been a very popular essential for bathing. Body wash can be a gentle cleanser to wash the dirt off the skin's surface. The sweat, pollutants, dust particles, and dirt from the surrounding environment are stuck to the skin's surface."
Is it Okay to Use Body Wash on Your Face?
While a lot of unreliable sources will offer an outright "yes", we're yelling an even louder "no!". Hear this and hear it once and for all: the skin on your face operates at a very different pH value to the skin across the rest of your body.
Facial skin needs a balance of oils in order to stay healthy, and body washes don't have any consideration for this. They strip the skin of whatever crosses their path, disrupting the pH in the process and leaving facial skin incredibly dry as a result. Avoid!
Does Body Wash Kill Germs?
Unless a body wash brand explicitly states "antibacterial", then no, it is not going to kill off colonies of germs no matter how much you use or how often you wash. That said, most soap formulas have the ability to eradicate some bacteria and other virus-causing germs in their use, however this is very different to a product that specifically "kills germs".
Shower Gel vs Body Wash
To first get a better understanding of what exactly constitutes a body wash as opposed to a shower gel, we spoke with Jean Chen, co-founder, and COO of Cicinia. "Body wash comes in different formulations depending on the effects they offer. Some is for cleansing, and some for skin concerns like breakouts, sensitivity, and discoloration. The best body wash for me is one that meets the certain needs of my body. A body wash can result in wonders for skin issues such as dryness and eczema. This is also the reason why you need to read the ingredients of the products so you know what fits your skin type and needs," explained Jean.
That said, shower gels are actually vastly similar, and while the formulations are usually void of saponified oils, they still operate the same in a cleaning context and deliver largely similar results.
Body Wash vs Soap
Soap bars are what we used right up until body washes hit the market. They were known for being notoriously drying and causing dehydration on most skin types, which made body wash the star of the show when it was able to offer added hydration and moisturizing benefits while cleaning the body.
Is Soap and Body Wash the Same Thing?
No, these two products are actually very different. While cleaning is their sole focus, and they both do this on the outermost layer of skin by dissolving the dirt layer, a body wash follows up with hydration and moisture, while a soap stops at the dirt removal.
On a physical level, a soap bar is a solid brick of product that sheds when introduced to water. Body wash is more of a liquid or gel-like formula that comes in a bottle.
Disadvantages of Body Wash
One major disadvantage of body wash is that it is often not as effective as most soap bars in removing dirt from the deepest pores of the skin. It is also believed by many that body wash does not combat odor in the way soap bars can. Instead, body washes mask odors very well with their perfume-type scents, but they're not actually neutralizing the stench on a bacterial level or stripping it from your skin.
Types of Body Wash
Antibacterial Body Wash
Mentioned earlier, antibacterial body washes are those that actually have the ability to kill germs and strip bacterial spread that has occurred on the skin. Often called antimicrobial or antiseptic soaps, these products contain added chemicals that most body washes normally wouldn't, and as a result they are able to reduce or prevent bacterial infection in different areas of the body.
100% Organic Body Wash
An organic body wash would be made by a brand that has opted to use only organic ingredients in the making of their unique formula. This could range from organic fruit extracts, herbs or even organic oils.
An organic body wash is typically a natural product, and unlikely to contain harsh chemicals as these are not produced in organic manners. They are also unlikely to contain any artificial ingredients, such as fragrances derived from questionable sources.
Winter Body Wash
In winter, our skin dries out and becomes flakey and even chapped. This is due to a lack of moisture/humidity in the air, and so we have to use self-care products to replenish the lost hydration.
A lot of brands will bring out a winter-wash around the time of the season change, which is generally just a more hydrating/moisturizing version of their existing products. The winter versions will contain higher levels of oils and moisture-giving ingredients, which makes them more effective in the winter when the skin starts to dry.
Non Drying Body Wash
Like a winter-wash, a non-drying body wash is just that. Its formula will consist of ingredients that prevent the skin from drying out, even after the product has been washed from the skin. This is usually offered in lingering oils that stay behind and seep into the skin, thus delaying or preventing the onset of the dry-spell.
Dermatologist Recommended Body Wash
These are typically body washes recommended/endorsed by skin professionals like estheticians and dermatologists. Usually, the formulas will be medicated, meaning that there are OTC levels of skin-benefiting medications or active ingredients for targeted issues.
These are not the same as products that you might actually be prescribed by a dermatologist; the "recommended" versions are more for retail-clout than actual targeted treatments.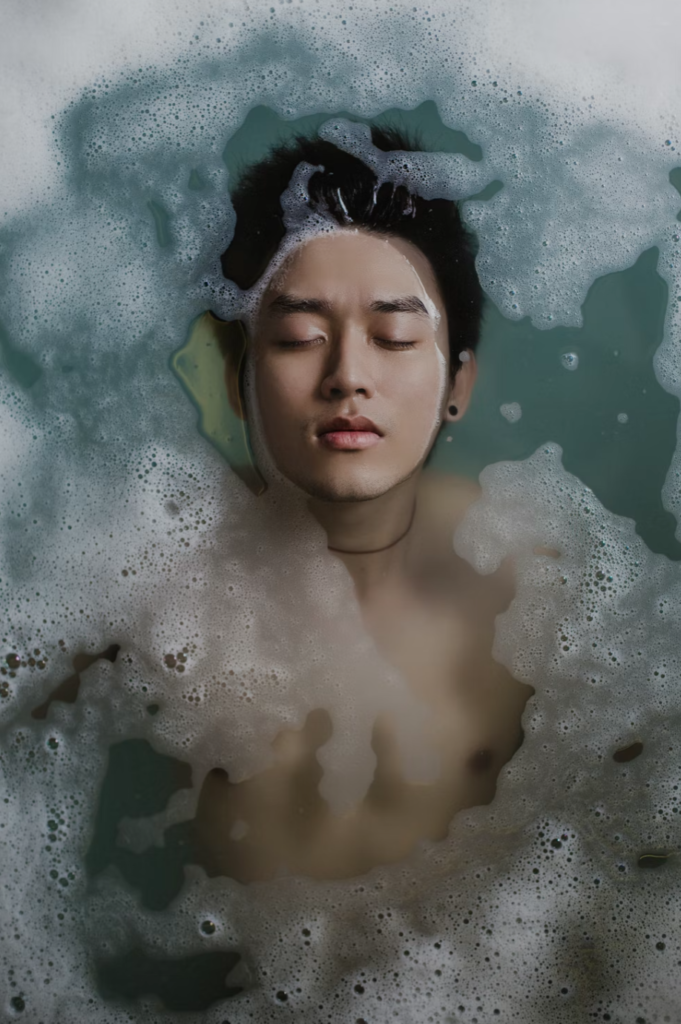 Moisturizing Body Wash
Again, it's all in the name. A moisturizing body wash will contain high levels of oils and other nourishing ingredients that hydrate the skin during and post-wash. These may be anything from coconut oil to seed-derived oils, or even synthetic moisturizers like parabens or petroleum.
Body Wash Reviews
Like the variety of body washes on the market, the online reviews for these products are a lucky packet full of unpredictability. If anything, reading skincare product reviews only proves that all skin is different, and there is no one product that can work for all types of skin.
Yes, this body wash may be your greatest investment yet, but for your cousin the same product could be a one way ticket to early-onset eczema. Body wash is totally subjective and you'll need to find what works for you and you alone.
Best Body Wash
Alice Smith, the marketing director of Cicinia, agrees wholeheartedly with the above, and notes that when it comes to finding the best body wash it depends very much on one's personal skin type.
"For people who have extremely sensitive skin and complain that their bodies feel dry and scratchy after using bar soap, body wash is the perfect substitute. The majority of them have hydrating and moisturizing qualities that keep your skin feeling soft and smooth for a while," says Alice.
She adds that they also aid in skin exfoliation. "You can exfoliate your skin and remove the top layers of dead skin by using a loofah. You may gently remove any dead skin cells, dust, or pollutants by washing your body with a loofah that has been topped with shower gel. Body wash is also more hygienic especially for a shared bathroom as compared to bar soaps."
Best Body Wash for Men
Art of Sport Activated Charcoal Body Wash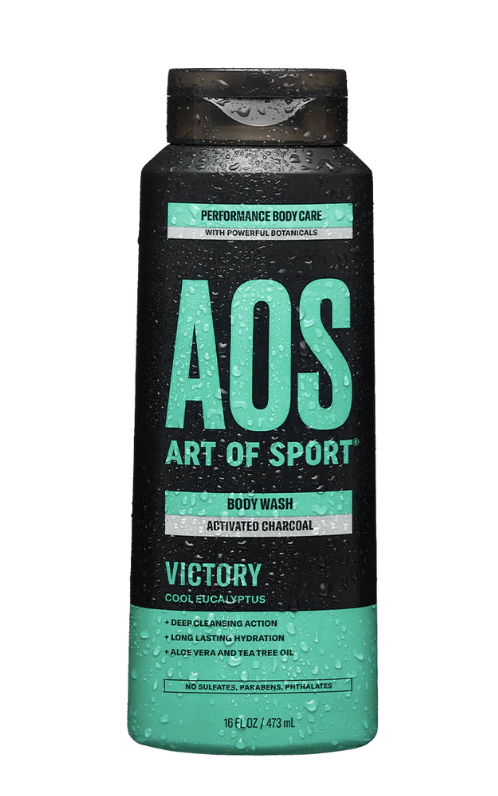 Charcoal isn't everyone's cup of tea when it comes to self-care, but this top rated body wash is especially potent on sweat and oils thanks to the charcoal content. After tough workouts, or just a long day outdoors, this aloe vera blend will prevent skin from drying out while leaving behind a fresh citrus scent in your wake.
Best Body Wash for Dry Skin
Buttah Egyptian Coco Shea Body Wash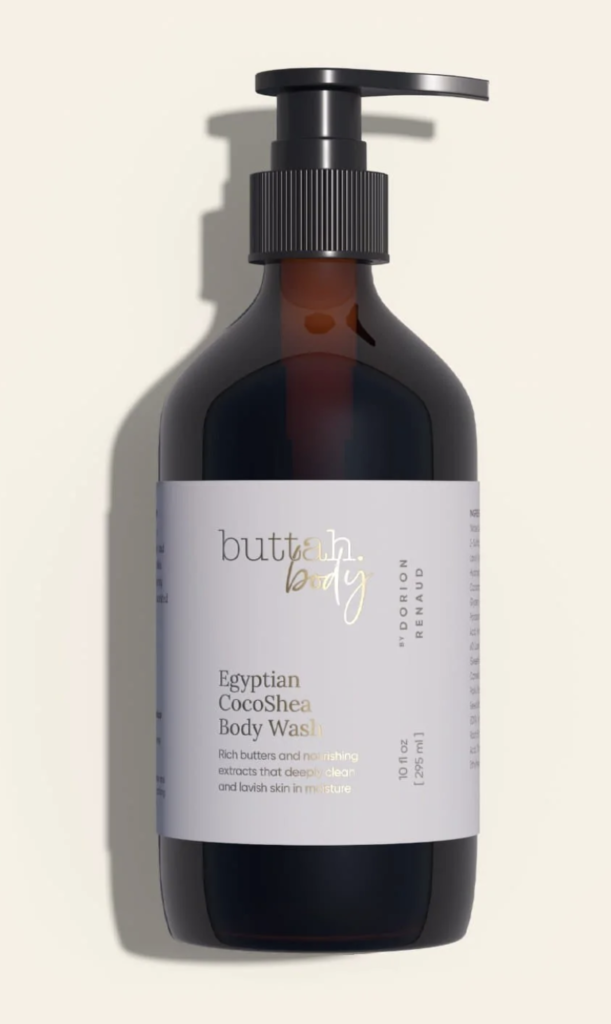 This nourishing body wash is made by a personal favorite brand, Buttah. Every shower feels like a spa day, and dry skin is no match for the ultra hydrating formula that moisturizes for 72 hours. The wash contains marshmallow root extract, which both soothes and locks in moisture for the better part of the day.
Best Body Wash for Acne
Proactiv Deep Cleansing Body Wash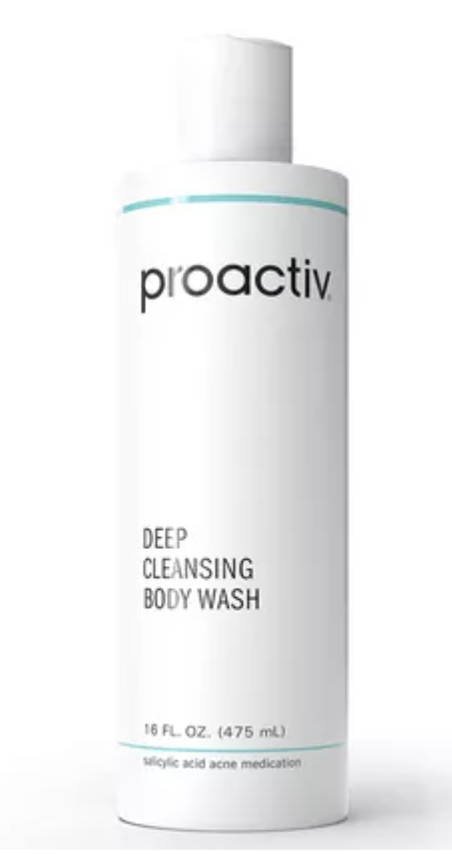 Designed with breakouts in mind, this Proactiv wash consists of a mixture of salicylic acid and glycolic acid. It combats oiliness and clogged pores while exfoliating the skin in the process, working to prevent future breakouts from occurring/spreading. The formula also contains vitamin E, so inflamed skin is soothed in the most gentle way.
Best Moisturizing Body Wash
Dove Deeply Nourishing Body Wash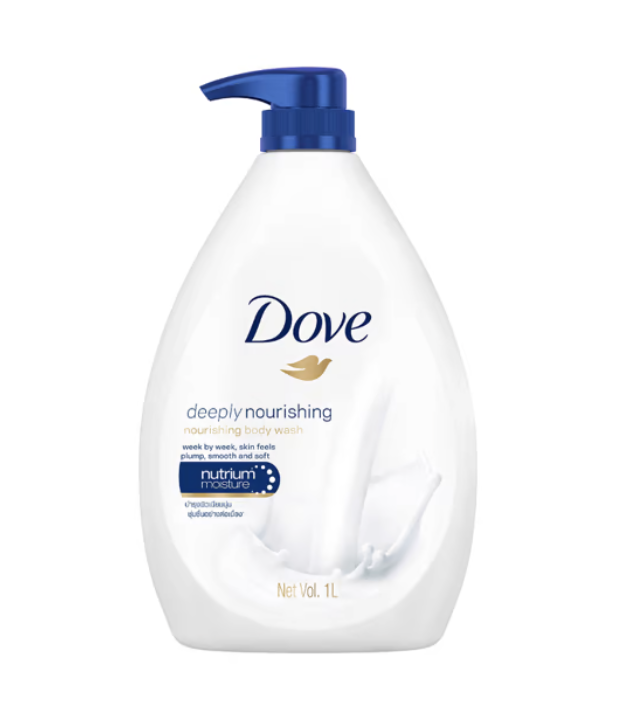 Dove was the frontrunner for this category, and Sara Graves from US Title Loans shared her experience with the product with us. "I prefer Dove because it is best for all skin types and it removes dirt and oil from the body smoothly. Dove's incredible formula makes it suitable for daily use. I use this body wash in all seasons and get instant results like soft and fair skin. Particularly, I love Dove moisturizing body wash that is specially designed for sensitive skin. It nourishes sensitive skin and makes it softer, smoother, and brighter. I have been using Dove body wash for over 3 years and found it very reliable and efficient for my body!" says Sara.
Best Smelling Body Wash
Jurlique Softening Rose Shower Gel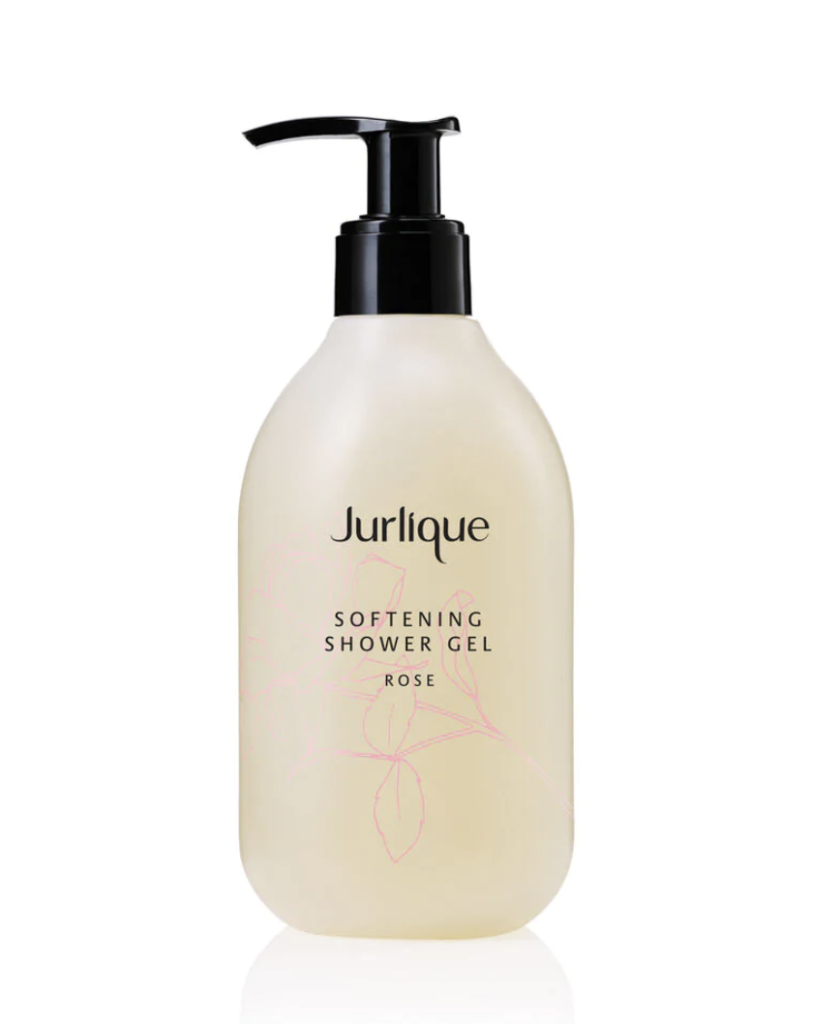 Life is too short to use a body wash that doesn't smell like heaven itself. That's why Jurlique makes the top of the list in terms of scent, and also overall quality. The luxurious rose scent will have your friends and family asking "what is that smell", mark our words. Made with aloe leaf and honey, this is a deeply nourishing product made exclusively with ingredients grown in Australia.
Best Body Wash for Eczema
Nola Skin Essentials Oats of Glory
Like acne, people with eczema can't go using harsh products on their already compromised skin. For these cases, we most trust Nola, a brand that understands that a natural formula is the key to gentle relief from itching and soothing irritation.
Made with oatmeal and chamomile, this is a very gentle wash that eczema-sufferers have approved time and time again. The only downside is the small quality that it is sold in — we recommend buying more than one!
Best Body Wash for Sensitive Skin
Native Body Wash Coconut and Vanilla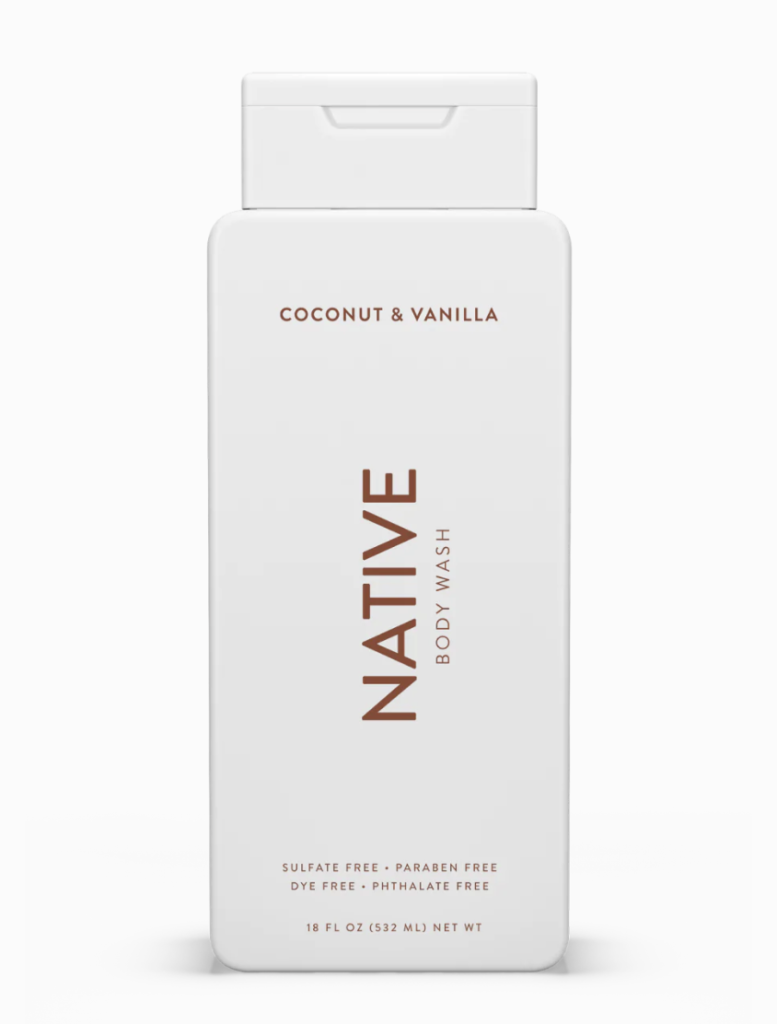 This mild body wash by Native is the perfect solution for sensitive skin. Mohammad Ahmed, founder and Editor for The Home Guidance, agrees, and shared his feelings about the product with us exclusively.
"I have been using Native Body Wash for a while now and I am loving it. My skin is sensitive and sometimes I get rashes but with this body wash, I haven't had any problems at all. There are many different scents available so you can choose your favorite one according to your mood or occasion.", said Mohammad.
Best Body Wash for Women
Nécessaire The Body Wash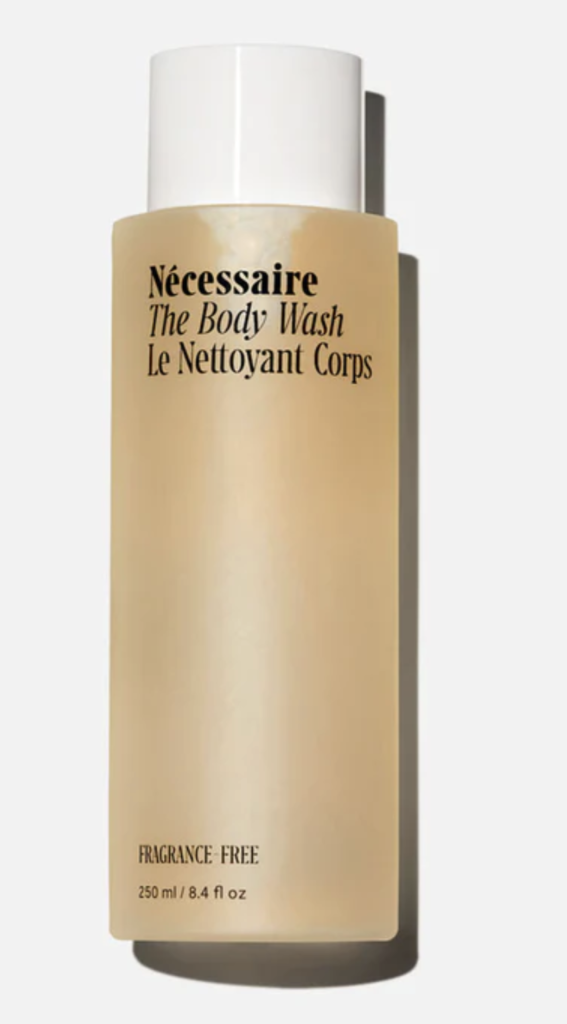 The best body wash for women has got to be none other than this iconic French find by Nécessaire. Made with glycerin, marula oil and vitamin E, you're in for ultimate cleansing and maximum softening. The dermis layer of the skin is left improved after just one wash, so you'll find it very easy to incorporate this product into your daily routine.
Best Drugstore Body Wash
Bliss Lemon & Sage Soapy Suds Body Wash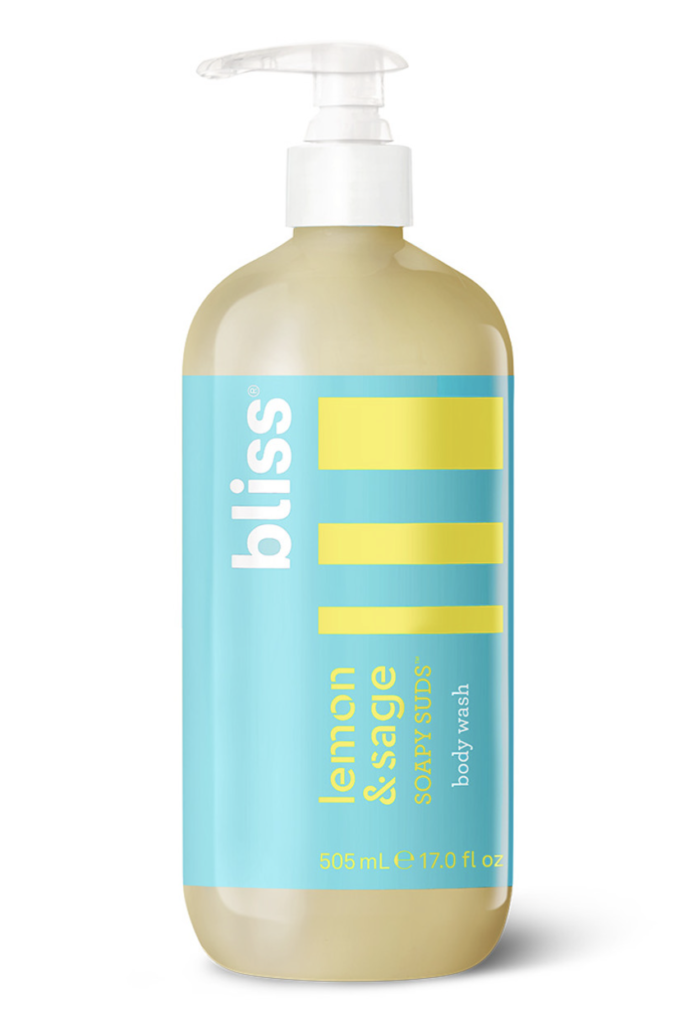 An affordable drugstore wash that comes in a generous portion. Bliss' body wash lathers up real good, and we particularly enjoy it after a sweaty workout or a long day on the beach. The citrus with sage combo is a pleasant surprise, and the formula is safe for the use on all skin types, according to Bliss that is.
Best Natural Body Wash
Medimix Ayurvedic Body Wash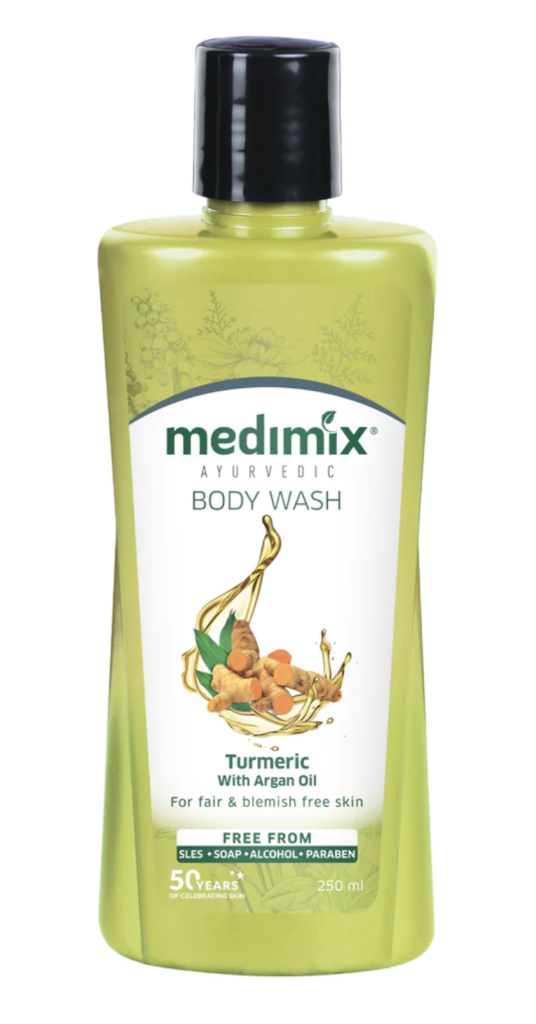 This particular product was recommended to us by Tracy Acker, the CEO & Recruiter of GetPaydayLoan. "I have tried many natural body washes, but the herbal body wash from Medimix is my top choice. The product offers great results. My skin was soft, supple, and glowing. The thing I like the most about their Ayurvedic body wash was its natural ingredients. As they do not contain any harmful chemicals, I need not have to worry about causing any harm to my skin. I have extremely dry skin, so I used their Aloe Vera body wash. It includes glycerine and other moisturizing agents that offer proper hydration and nourishment," said Tracy.
Best Body Wash for Oily Skin
Kiehl's Bath and Shower Liquid Body Cleanse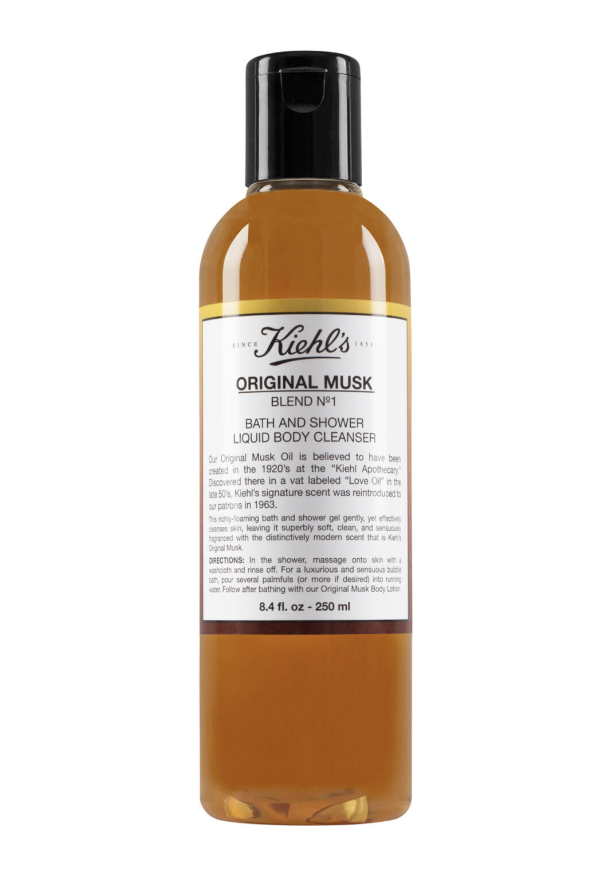 This luxurious blend by Kiehl's is the perfect balancing act for skin that is prone to excessive oiliness. Made with the brand's original musk scent, the formula actually doubles as a bubble bath if you'd prefer to use it in such a way.
We found this to be a highly effective cleanser that did not strip the skin of natural oils, leaving it dry. Instead, it seemed to simply remove only the excess.
Best Hydrating Body Wash
Billie Creamy-Gel Body Wash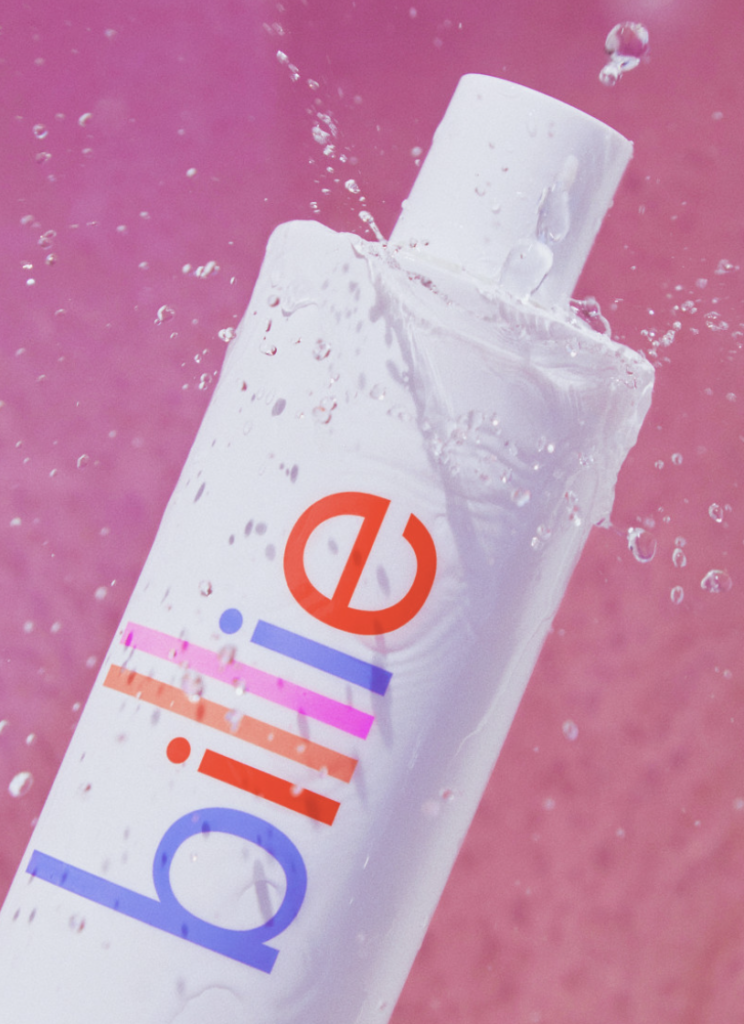 A favorite body wash amongst self-care warriors, Billie has impressed the masses with this immensely hydrating formula with its lush gel-like texture. The fun design has a story behind it: the wash is completely natural and cruelty free. Enjoy the lasting scent of geranium, citrus and pink pepper.
Best Old Spice Body Wash
Old Spice Exfoliate with Charcoal Body Wash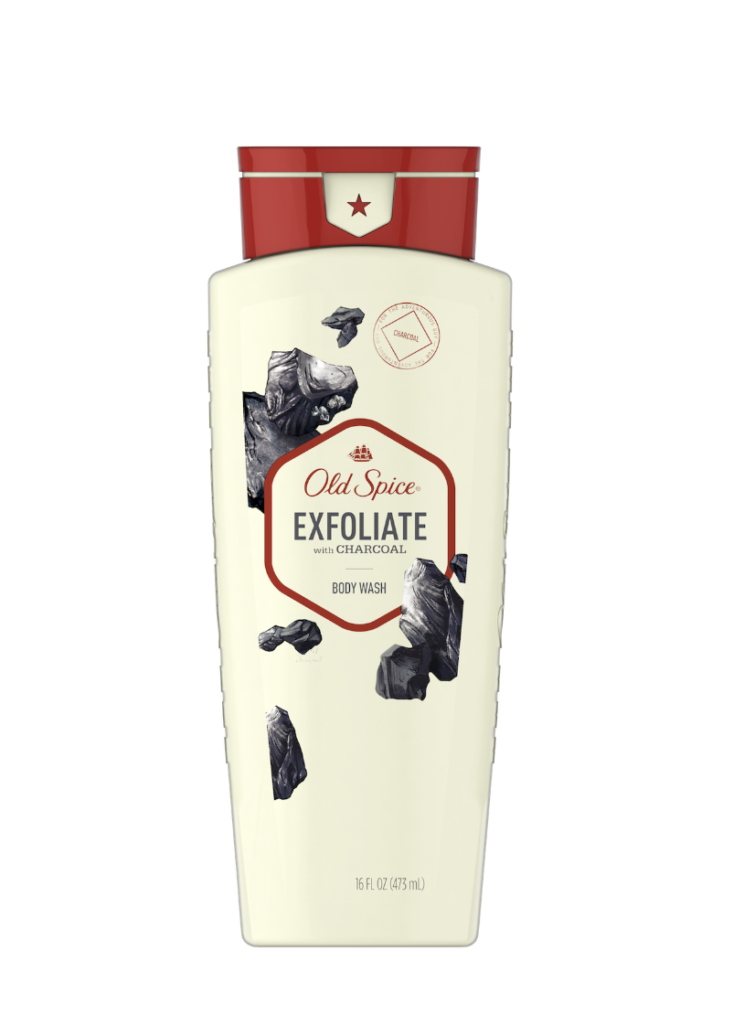 A classic under the Old Spice legacy, this exfoliating body wash contains activated charcoal that delivers skin-harnessing minerals all over your body's exterior. The citrus and amber scent is surprising, but we don't hate it! Made with 100% real ingredients, this is definitely our favorite out of the variety of scents that Old Spice has put out onto the market.
Best Body Wash for Psoriasis
CeraVe Psoriasis Cleanser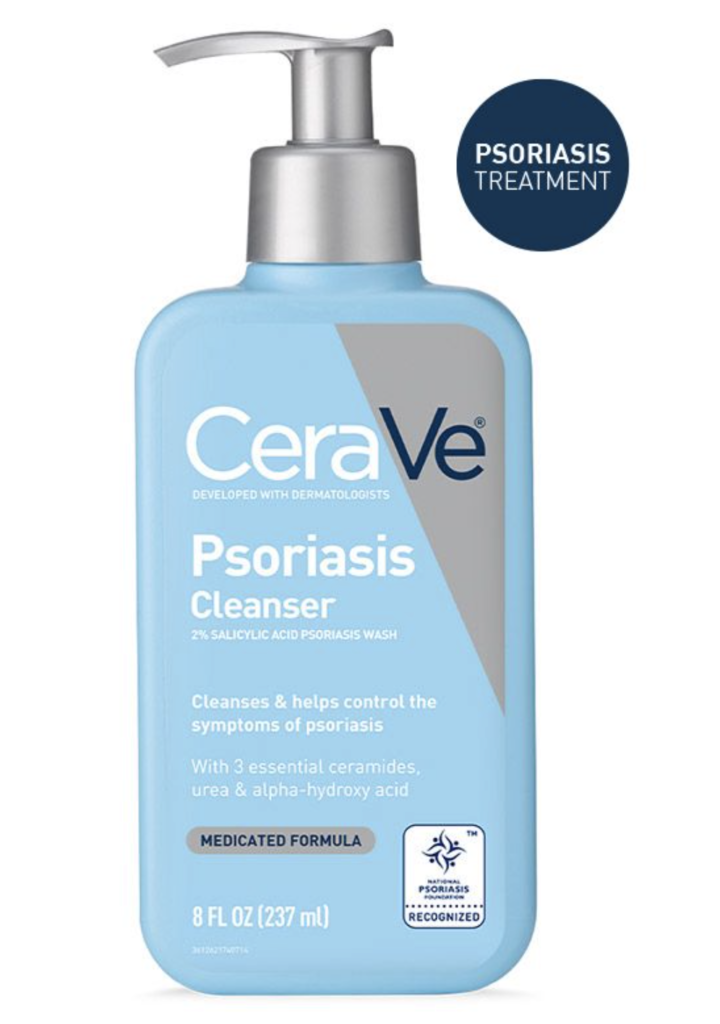 It would be foolish to look anywhere other than CeraVe's Psoriasis Cleanser when talking about this specific category. Psoriasis-prone skin has specific needs, and CeraVe understands them. Both soothing and calming, this product is actually a facial cleanser, but the portion is generous enough that one can easily use it on the rest of the body as a regular body wash, which a lot of happy customers do.
Best Gentle Body Wash
Puracy Natural Body Wash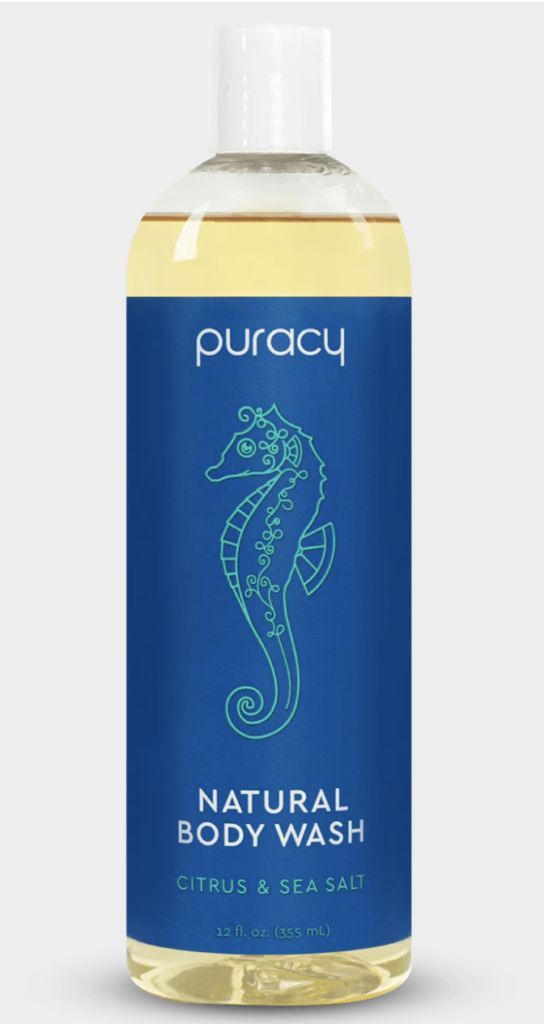 Being a sulfate-free and paraben-free solution, this gentle body wash is recommended by dermatologists due to its hypoallergenic certification. This makes it perfect for skin that needs that extra caring touch. The citrus and sea salt blend makes for a deep clean and a lingering refreshing scent that, to us, smells a lot like being on vacation.
Best Body Wash for Kids
Cetaphil Baby Wash & Shampoo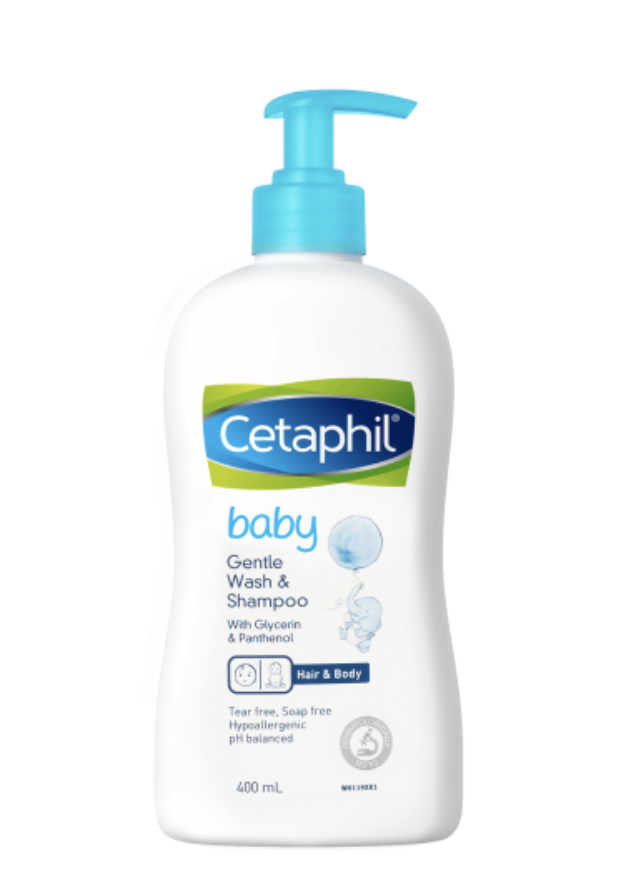 When it comes to your little ones, it's always better to trust brands who have been doing this a long time. Cetaphil knows a thing or two about body and face wash, and their baby wash is perfect for cleaning little bottoms and even washing hair. The tear-free formula is what we looked for when naming this the best wash for kids, and the pH neutral element was an added bonus!
Best Sulfate Free Body Wash
Vanicream Gentle Body Wash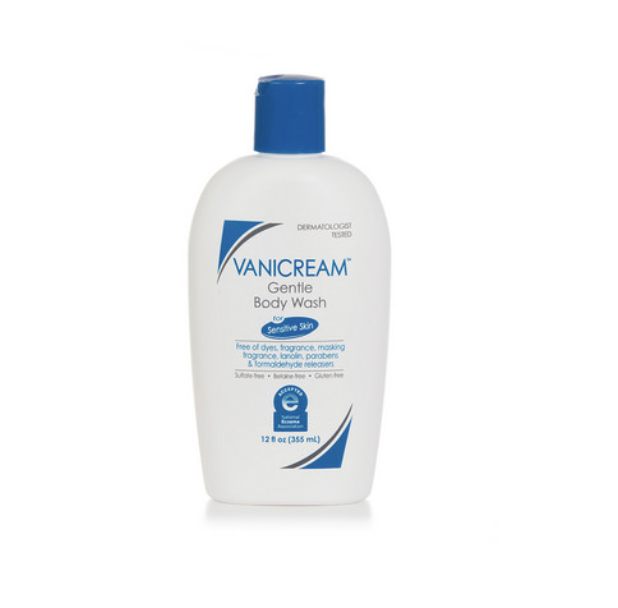 Unscented and totally sulfate-free, this body wash is particularly good at removing dirt build up from the skin without stripping it of moisture. Designed with sensitive skin in mind, the wash generates an impressive lather in spite of being totally soap and oil free.
Best Coconut Body Wash
Jergens Hydrating Coconut Body Wash

Jergens made the cut because this formula is a blend of coconut oil and vitamin E oil, which means they had both hydration and vitality in mind during the creative process. It's a super nourishing body wash, and if your skin is prone to itching and irritation then you might see improvements in these areas when using this product long-term.
Best Citrus Body Wash
Cremo Rich-Lathering Sage & Citrus Body Wash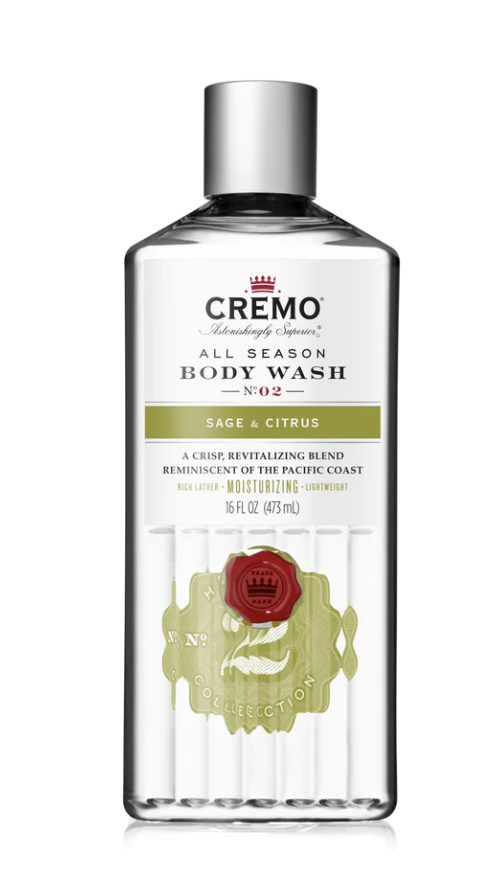 Let's be honest, there's nothing quite like a potent citrus scented body wash to transport you straight to a Caribbean island. This rich, lathering formula cleans the skin without that lingering sticky feeling that can come after a good-scrub. This is a mandarin-based wash, so it's the best sort of citrus.
Best Vanilla Body Wash
Softsoap Vanilla Body Wash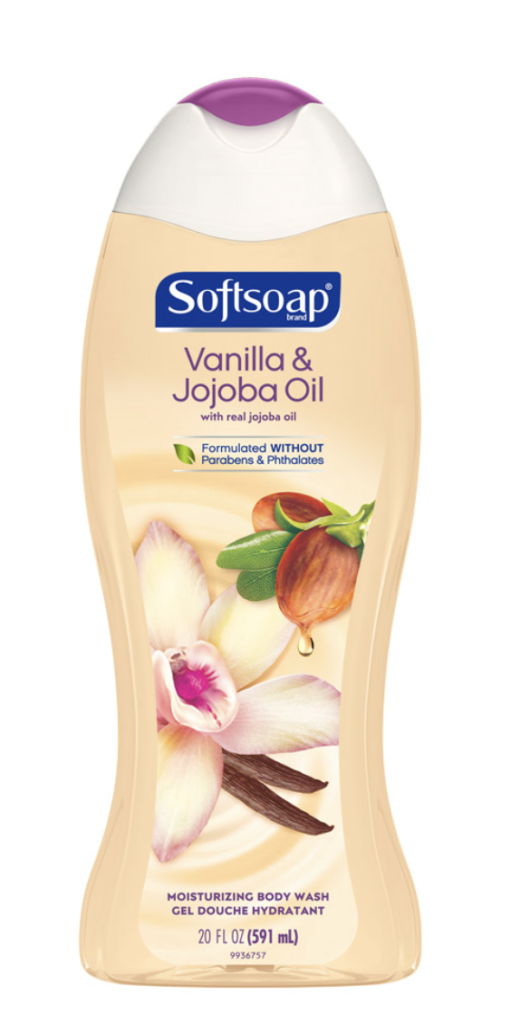 Formulated without parabens and phthalates, this everyday body wash is perfect if you're looking for something with a perfectly balanced pH. Since the formula contains pure jojoba oil, this is a nourishing wash that doesn't strip moisture from the dermis. The vanilla scent is strong, but that's the point isn't it?
Best Body Wash After Workout
Davines Su Hair & Body Wash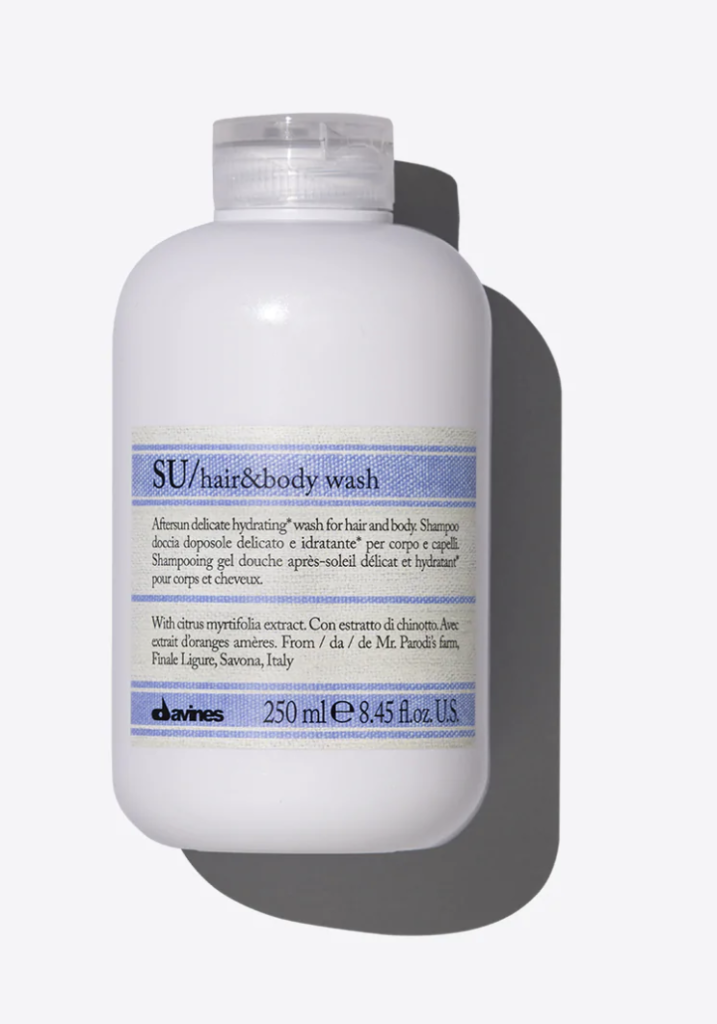 When we use a body wash after a workout, we generally need something that can cut through strong odors and layered sweat. This body wash by Davines is unassuming, but we've found it to be a favorite post-workout. It holds anti-oxidant and anti-inflammatory action, which means it is fantastic for people who have had a workout in the sun!
Best Body Wash for Anti Aging
Hempz Age Defying Renewing Herbal Body Wash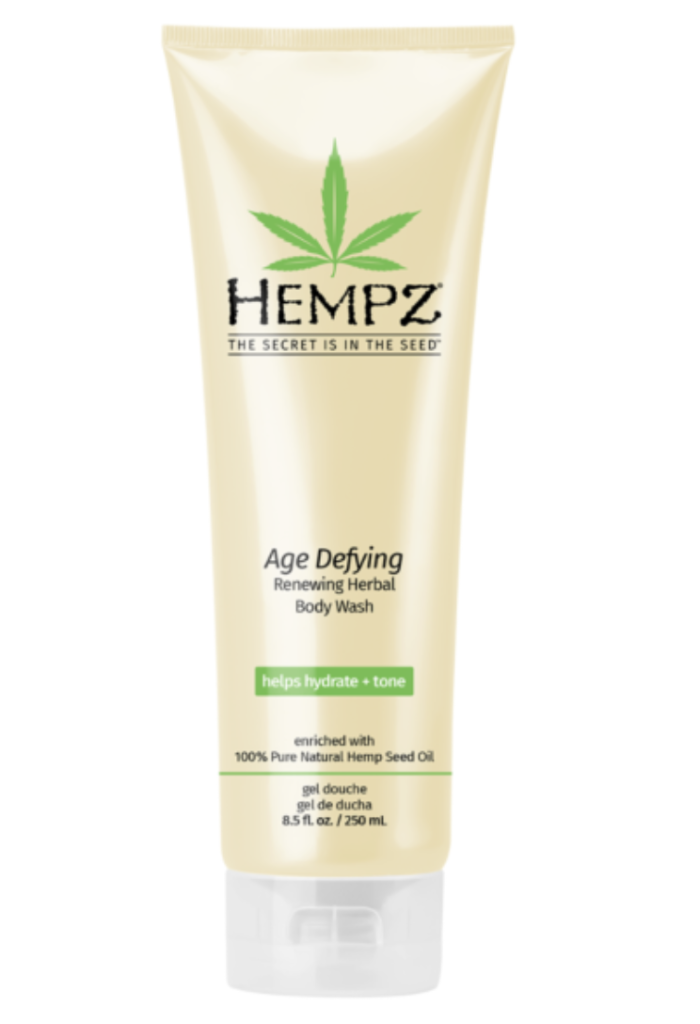 Yes, a body wash that can turn back time! Made with 100% pure hemp seed oil, the nourishing and regenerating abilities of this body wash are particularly impressive. It strengthens aging skin one day at a time, and coats the skin in a healthy dose of vitamin A, C and E which in turn help to protect one from free radicals and other elements that cause aging.
Body Wash Brands
Dove Body Wash
Dove is a household brand around the world, and their body washes have sold millions of units. Oberon Copeland is founder and CEO of Very Informed, which aims to help readers
become informed about products, services, and more. He gave us his take on the Dove Deep Moisture Nourishing Body Wash, and said: "This body wash is perfect for those with dry skin as it's extremely moisturizing. It contains Dove's unique Deep Moisture Serum which leaves your skin hydrated and looking healthy. Plus, it has a refreshing cucumber and green tea scent."
Is Dove Body Wash Paraben Free?
Yes, Dove body wash is 100% paraben and sulfate-free, which is great news for anyone who has made this their family's staple cleanser.
Is Dove Body Wash Safe?
There are mixed reviews when it comes to the safety of using Dove body wash. While there are many customers who report adverse reactions, there are just as many who have made this a household item for years without any complaint. Regulatory organizations have not made any outright statements that would indicate Dove to be an unsafe product.
Olay Body Wash
Olay is another well known name brand that has been in the self-care game for decades. Their body washes sell around the world, and they are known for their gentle cleansing and soothing effects.
Olay's body wash has won GA Beauty Awards, mostly due to the fact that lab testing revealed the product's pH to be much gentler on the skin compared to classic bars of soap.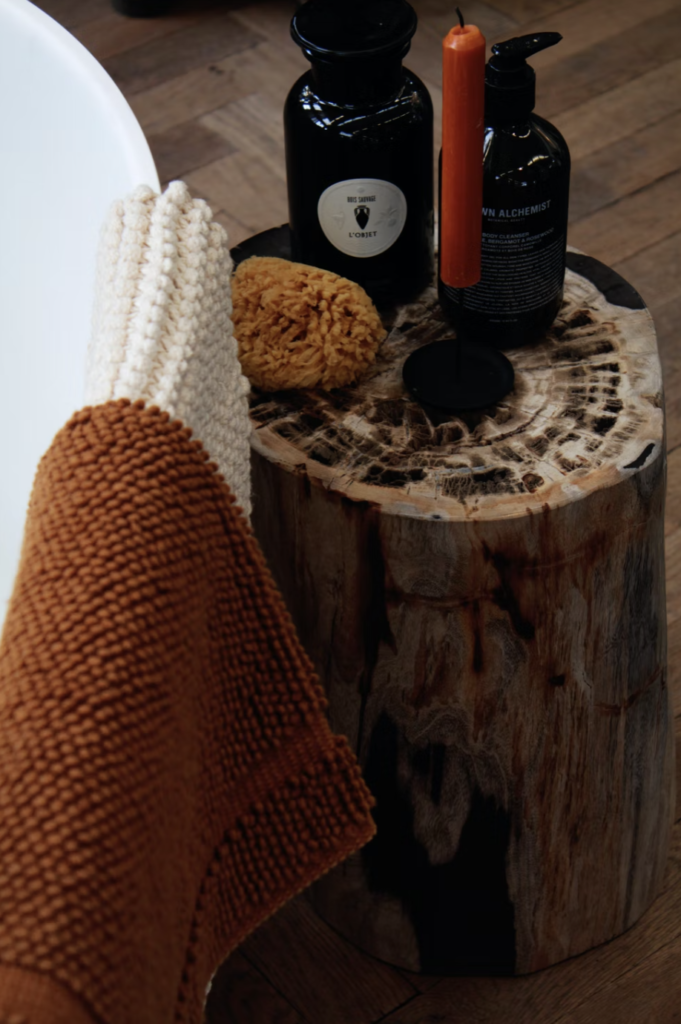 Aveeno Body Wash
Oberon, who we heard from earlier, had some words to share with us about Aveeno, too. "Aveeno Positively Radiant Skin Brightening Daily Scrub not only cleanses your skin but also gently exfoliates it, thanks to the inclusion of small oat kernels. As the name suggests, it also brightens your skin tone, leaving you with a radiant complexion."
The brand makes some impressive body washes, and we've been surprised by how many "best of" lists they have appeared on.
Philosophy Body Wash
The Philosophy body wash range is extensive and effective. Their range of scents means there is something for everyone, and Walmart took notice when they officially added Philosophy to their inventory last year.
Their body washes are 3-in-1 style, meaning they can be used as shampoo, body wash and bubble bath interchangeably.
Method Body Wash
Method's body wash range was designed with a spa day in mind; they make the user feel like they are experiencing some kind of meditative shower experience, as though they had just come home from a day of pampering.
At least, this was the intention behind their very zen range. Our personal favorite is their Pure Peace wash, made with peony, rose water and pink sea salt.
Method Body Wash Review
The masses speak for themselves with this one; Method body wash seems to actually be all that it claims to. Most of their customers are return patrons, and a lot are satisfied by how "a little goes a long way". People with super dry skin seem to recommend this product to others suffering with similar conditions.
Cetaphil Body Wash
Speaking of dry skin, Cetaphil is a brand known for their acne-targeting face washes, but they recently joined the body wash game and it's seen immense success amongst sufferers of dry skin conditions such as eczema and psoriasis.
Suave Body Wash
Suave is a brand you'll see in every department store and supermarket, but it's the sort of brand that you don't really notice until someone actually points it out to you. Admittedly, there is nothing incredibly remarkable about their body wash range; they do what they claim to, they have some great scents, but are there better quality products within the same price range? Yes indeed.
Nivea Body Wash
We'll open this category with some final words from our friend Oberon, who also shared some insight into Nivea Creme Soft Moisturizing Cream Body Wash. "This body wash has a thick, creamy consistency that leaves your skin feeling moisturized and soft. It's also very gentle and has a light, lovely fragrance."
Nivea Body Wash Review
Nivea is one of those brands that people either love or detest. There seems to be no in-between. Those who are happy with their products tend to be lifelong customers, while those who find fault in them steer clear from anything the brand makes as though their life depended on it. And considering that we still don't know nearly enough about the long term impact of chemically-compounded self-care products, it just might.
Beecology Natural Body Wash
Beecology is a natural brand that we've kept a close watch over for quite some time now. Their body wash is entirely organic, which is uncommon in the body wash sphere. The natural peppermint scent is both cooling and refreshing, and actually very relaxing!
Palmolive Body Butter Heavenly Vanilla Body Wash
As a general rule, a vanilla flavored body wash, deodorant or bubble bath is generally always going to be a satisfying experience. Perhaps this has more to do with the aromatherapeutic effect of vanilla on the human senses, but Palmolive has been in the game a long time, and their body wash continues to fly off shelves at impressive rates.
Eucerin Skin Calming Body Wash
If there's one brand who understands dry and itchy skin, it's Eucerin. Their body washes are ideal for individuals battling psoriasis and eczema, as the formula does not contain any soap at all. This means it is non-irritating while also nourishing, thanks to omega oils and natural lipids.
Eucerin Skin Calming Body Wash Reviews
This is a resounding "yes" from the general population. Eucerin has earned their spot in bathroom cabinets worldwide, delivering a gentle product that actually works in the ways that it claims to. One thing is for sure, people with dry and itchy skin conditions are usually very outspoken when it comes to products that work versus products that aggravate, so the fact that the general reviews for Eucerin body wash are so positive says a lot about the brand's integrity.
How to Use Body Wash
The best and most effective way to use a body wash is with a loofah or a sponge. Squeeze a generous amount onto the already wet device, and start lathering it around the body allowing it to strip any dirt it comes into contact with.
Body wash is best used in the shower, although bathing with it is just fine provided you don't mind sitting in the formula until you get out. This can affect vaginal pH, so if it's not something your body is used to, we recommend starting in the shower.
How to Use Body Wash Without Loofah
If a loofah isn't a device you've been particularly familiar with, we get it — not all households have them, and we know some pretty established adults who still have no idea what a loofah looks like.
The good news is that loofahs and body washes aren't mutually exclusive; you can still enjoy the benefits of a body wash, even if all you've got is your hand to smear it round your body. Body washes are usually very easily foamy, so a rub between your fingertips and the suds will be ready to move across your skin.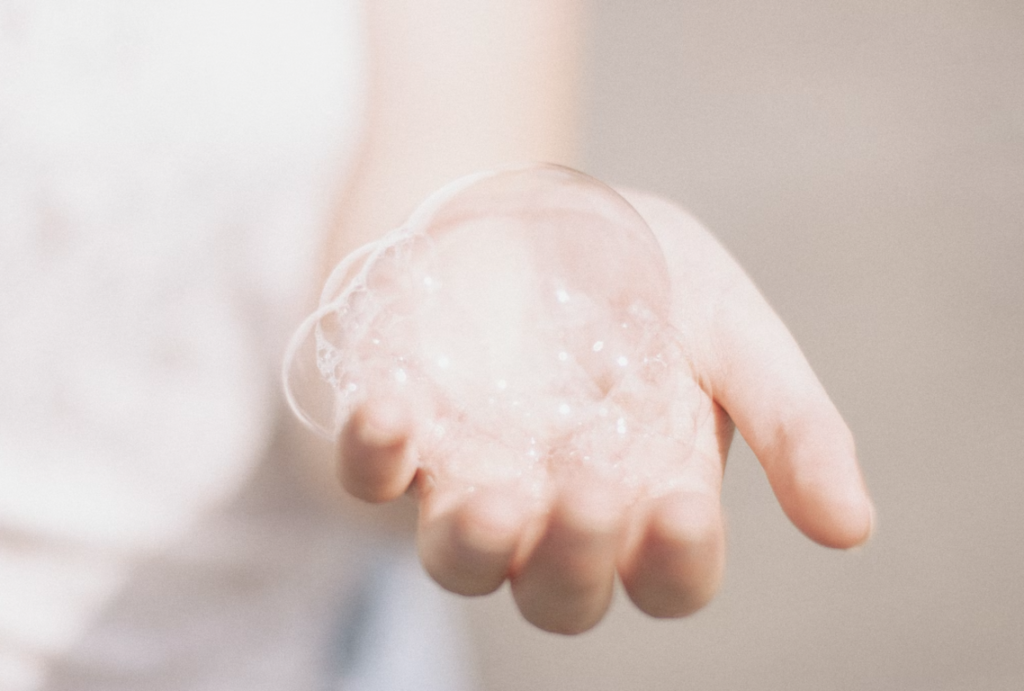 How to Make Body Wash Scent Last Longer
Unfortunately, there seems to be no realistic way of making this happen. There are some folk who say that applying an unscented body lotion to the skin right after your shower will lead to a longer lasting scent from the body wash that was used, but this has yet to be confirmed scientifically.
What you can do, however, is opt for brands that have body lotions in the same scent as the body wash, meaning you can use both in tandem and thus enjoy the fragrance for longer.
Buy Body Wash
Body Wash at Walmart
Walmart is our personal go-to for all things body wash, as their range is always extensive and, in recent years, they've added a batch of natural and organic options to the mix, too. Walmart is also great because you can shop both online and in-store. In-store has the benefit of you being able to smell each product before purchasing, while online has the benefit of not having to leave the house… pick your battle!
Body Wash on Target
Like Walmart, Target has become super competitive with the brands and range of body washes that they stock in their stores nationwide. Target's customers also started to demand more organic and natural options in recent years, and the chain was all ears. This is one of the best places to sample products in-store before committing to a specific brand or scent.
Body Wash Amazon
All of the brands that you're not going to find in Walmart or Target, you'll find right away on Amazon. Self-care products are a major component for this e-commerce platform, and what we love most is their very transparent customer feedback section. If you want to know what people really think about a product, Amazon will tell you. The best part is that sellers have no control over what gets posted, so they can't manipulate what the buyer is seeing — bonus!
Did You Enjoy This Article?
If you enjoyed this article, you might also like our articles discussing the skincare and haircare products such as Beast Face Wash for Acne, Best Spray Deodorants and Alcohol Free Shampoos.