Waterproof concealer: where have you been all our lives? This versatile new face (and body!) paint is fast becoming a must for makeup collections everywhere, and we're here to dish on the latest and greatest brands making products worth mentioning.
In this article we discuss the following:
Waterproof Concealer with SPF
Waterproof Concealer Brands
We're diving head first into all of the best waterproof concealer brands out there, but first a few words from Adam Ng, the CEO and founder at Trusted Malaysia: "Waterproof concealer could be the thing that you need to put some life back into your hot/wet days without worrying that anything will run off your face."
"Say goodbye to patches of dark circles, uneven skin, and other blemishes, with the staying power of waterproof concealer. With waterproof concealers, you are able to become sweat proof (and almost everything-proof). It will keep uneven skin looking great, make lines disappear and hide your dark circles throughout the day," says Adam.
If this prospect sounds intriguing, read on!
Lancome Effacernes Waterproof Undereye Concealer
Under-eye bags 'be gone!' With Lancome's effective waterproof concealer, designed to neutralize even the darkest shadows. According to the brand, the concealer will neither crease nor fade until the wearer decides to wash it off.
NYX Waterproof Concealer
NYX is a brand many know and love; they are ever affordable, and their products actually do what they say they will. We find this to be a great waterproof concealer for oily skin, and NYX as a brand recently shifted to an entirely vegan range, which means there are less questionable ingredients clinging to your skin.
Dermacol Waterproof Concealer
A waterproof smudge proof concealer is like a triple threat of a product, and Dermacol is leading the game. Their hypoallergenic formula is designed for longwear coverage with a delicate matte finish that we adore! The formula contains vitamin E, as well as jojoba wax, which means a natural clinging to the skin that isn't chemically induced.
Tarte Amazonian Clay Waterproof 12-Hour Concealer
Tarte is one of those brands that one doesn't even have to think twice about. If they say a product lasts 12 hours, said product is going to last 12 hours! Made with healing Amazonian clay, your skin will love collaborating with this formula — the twist-up design is also a revelation!
Tarte Waterproof Concealer Review
Tarte are so confident in their products that they are more than happy to be transparent about what their customers are saying. Their website offers a customer review section under each product, and this is where you can find out a lot about the concealer.
As far as these reviews go, almost everyone is a satisfied, return customer. There are a few mentions of the concealer not having as much coverage as some other brands, but other than this the long, light wear of the product still makes it a worthwhile investment.
Estee Lauder Double Wear Waterproof Concealer
Who needs 12 hour coverage when you can have 24 hours? Estee Lauder is always one upping the competition, and their waterproof concealer is rumored to stay on for the entire day without fault. "Flawless" is the keyword, and the array of shades means that there is something for everyone.
Urban Decay Waterproof Concealer
This is our personal favorite waterproof concealer for swimming. Somehow, the formula is not as thick as many other brands, which is great for skin health and breathability.
Adam Ng, who we spoke with earlier, mentioned this very factor when we discussed these concealers being good or bad for human skin: "The thing is, makeup that lasts through sweat and oil tends to be heavier and contains specific ingredients that could lead to skin issues. Waterproof is almost like a stain: it'll clog your pores and your skin won't breathe."
Maybelline Concealer Waterproof
Cindy Corpis knows all about waterproof concealer for scars. "Waterproof concealer products are used to lock up blemishes, acne, dark circles, and various other skin imperfections. As far as the pros are concerned, waterproof concealer hydrates your skin while soaking up excess oils, aiding you to balance out your skin without overly drying it out."
Maybelline's Superstay concealer promises up to 30 hours wear in a generous array of tones. It's made to feel lightweight and crease-resistant.
It Waterproof Concealer
Cindy adds that "Waterproof concealer will clog your skin pores and won't let your skin breathe. It would be better not to wear a waterproof concealer until you have the right cleanser. Counting on daily and ordinary methods of removal can cause skin damage."
That said, using a waterproof tattoo concealer for under eye coverage is a lot more harmless than the full-face and body versions. This concealer by It Cosmetics is a great addition to any tired gal's makeup kit — shadowy eyes become a thing of the past.
Smashbox Studio Skin 24 Hour Waterproof Concealer
Smashbox is another trusted brand that we would use blindly, knowing that their products always do as they claim to. Their waterproof concealer is said to give you that 'studio skin' look in one easy swipe. It's an oil-free formula which is great for people who suffer from a particular active T-zone.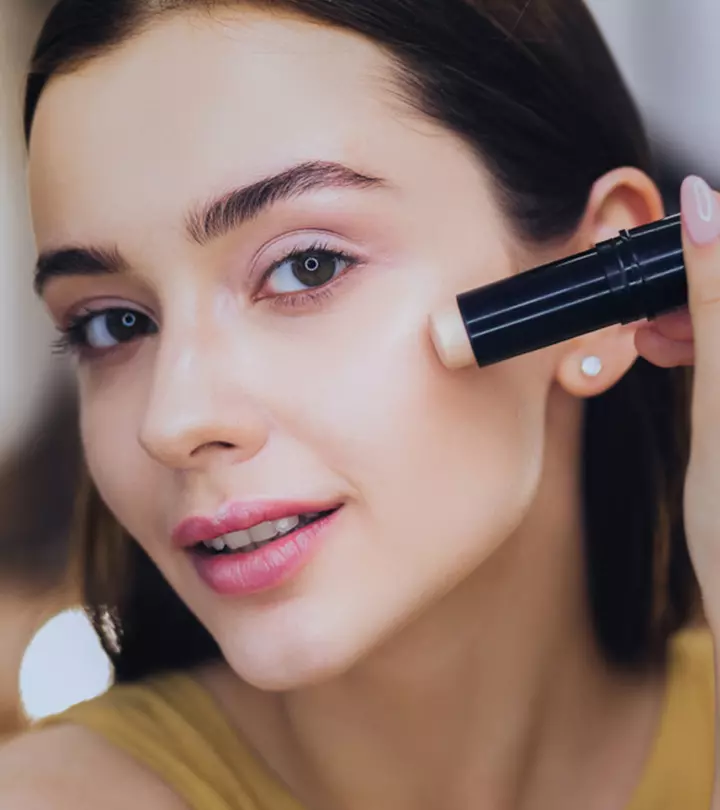 Smashbox Studio Skin 24 Hour Waterproof Concealer Review
Most reviews you read about Smashbox's concealer remark how they would absolutely recommend the product to a friend. This tells you all you need to know about the integrity of the product.
Dermmatch Waterproof Hair Loss Concealer
The need for a waterproof concealer isn't always as simple as some dark circles. Rebecca Danko from Simple Living says "I am the one person that will talk against the waterproof concealer. Unless you are in front of the cameras the whole day, I don't think you need a waterproof concealer. Its job is to stay flawless on your skin the whole day, but it is hard to take off at the end of the day and it dries out your skin.".
That said, there are hair loss concealer waterproof that are changing the lives of people experiencing premature balding. Dermmatch is a brand that is targeting this market with a special bald concealer waterproof for people looking to fill the gaps with a long wear formula.
Tom Ford Waterproof Foundation Concealer
A concealer and foundation combo, this is Tom Ford's take on waterproof coverage. The formula is fantastic for makeup artists who need to give their models that all-day, studio-ready perfection.
If you're looking for a product that can last through the baking heat of the sun or long sweat-filled days, this is the one.
Catrice Liquid Camouflage Concealer Waterproof
The Catrice brand is relatively unknown compared to other mainstream labels, but this is one of the most professional formulas around. They even have a green-hued waterproof concealer for individuals who need the red tones in their skin balanced.
The brand is completely vegan and the length of wear for the concealer is set at 12 hours.
Clinique Waterproof Concealer
"Beyond perfecting" is a major claim to make, but Clinique is confident that their waterproof formula is right on the mark. This is a buildable concealer, so you'll be able to manipulate your coverage as desired.
Suitable for all skin types, this is a thick product and we wouldn't recommend use everyday. Marijke van Breda, PR and marketing manager at Oliver Wicks, shares this sentiment and states "Do not use waterproof concealer everyday. Instead of a waterproof concealer try a water-resistant concealer or make use of a waterproof setting spray." — a helpful tip!
Makeup Forever Waterproof Concealer
Designed specifically to cover scars, tattoos and acne, this concealer offers a matte finish that is non-greasy and oil-free. As far as reviews go, Makeup Forever has really impressed the market and just about all of their buyers are return customers. Individuals with birthmarks that need covering up are major fans of this product and have even shared unbelievable before and after photos.
Dermablend Waterproof Concealer
This is a light wear, everyday concealer intended for under eye coverage. If your dark circles need long-stay coverage that won't flounder under heat-related conditions, then this is a reliable formula that we would recommend.
The 100% vegan friendly mixture is applied with an easy-to-use applicator wand.
Coverderm Classic Waterproof Concealing Foundation
A hypoallergenic, flawless formula that lasts up to 24 hours. One pot of CoverDerm lasts forever, as the pliable concealer literally stretches across the skin to deliver a seamless coverage no matter the blemish beneath.
For those wanting to avoid the caked on look, we highly recommend giving this concealer a try!
Elf Waterproof Concealer
Coming in at a mere $7, this is not only the most affordable waterproof concealer we've found, but also the one with the widest array of shades. From the lightest of light to the darkest of dark, your skin tone can be perfectly matched by the Elf range.
Made with avocado oil and kaolin clay, this is a gentle formula that moisturizes and protects.
Kat Von D Tattoo Concealer Waterproof
The queen of the coverup, Kat Von D's waterproof concealer was always going to be a showstopper of a product. If there's one thing Kat won't stand for, it's makeup that doesn't do what it says it's going to. Her waterproof concealer says it will 'cover anything you don't want the world to see', and it does exactly that.
Made in two dynamic shades, either with a warm or cool undertone, there is no blemish too big for this miracle foundation.
Makeup Atelier Waterproof Concealer
Another Parisian formula in a range of colors that are hard to beat. The products are famously made with emollient oils and micronized mica pigments that reflect the light, which essentially means a flawless effect, no matter one's surroundings.
They have not one, but two green concealers for those persistent red-zones, and the products are super easy to blend into any existing makeup routine.
Best Waterproof Concealer
Best Drugstore Waterproof Concealer
L'Oréal Paris Infallible Full Wear Waterproof Concealer

The wide shade range and creamy formula makes this product by L'Oreal the best drugstore purchase by far. The lightweight coverage is pretty all encompassing, which is rare for a commercial product. We note that the formula can be a little drying on the skin, but this is avoidable by applying sufficient moisturizer and primer prior to application.
Best Waterproof Concealer for Tattoos
Keromask Full Coverage Concealer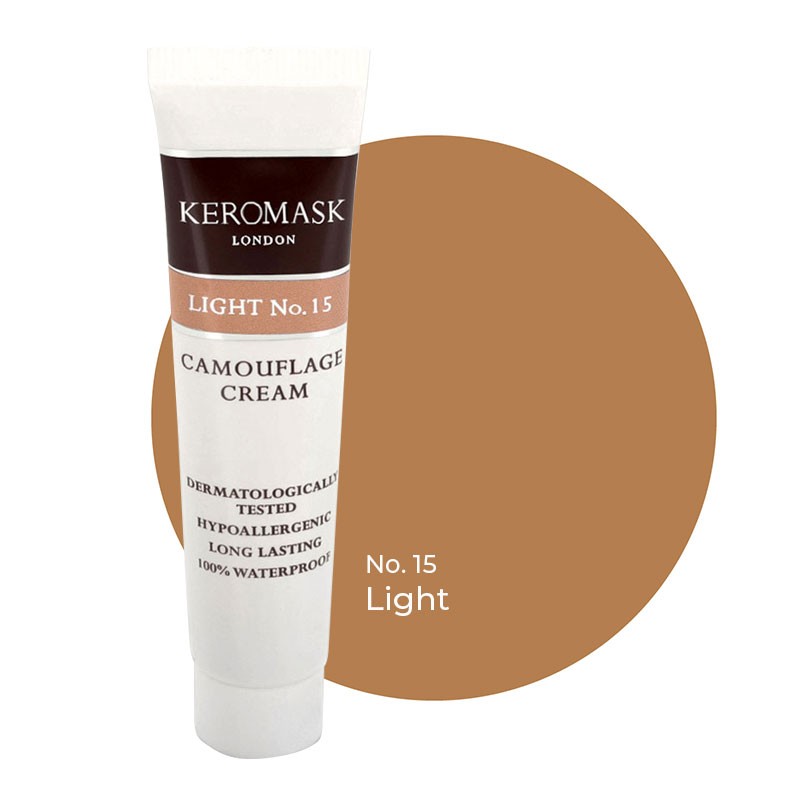 Keromask's full coverage concealer is so waterproof (after it is set), that you can even smear sunscreen over it thereafter and it will not budge. This brand is widely known for being one of the best forms of coverage for tattoos, especially if someone needs to be photographed with ink-free skin.
Best Waterproof Concealer for Scars
Dermablend Quick-Fix Body Makeup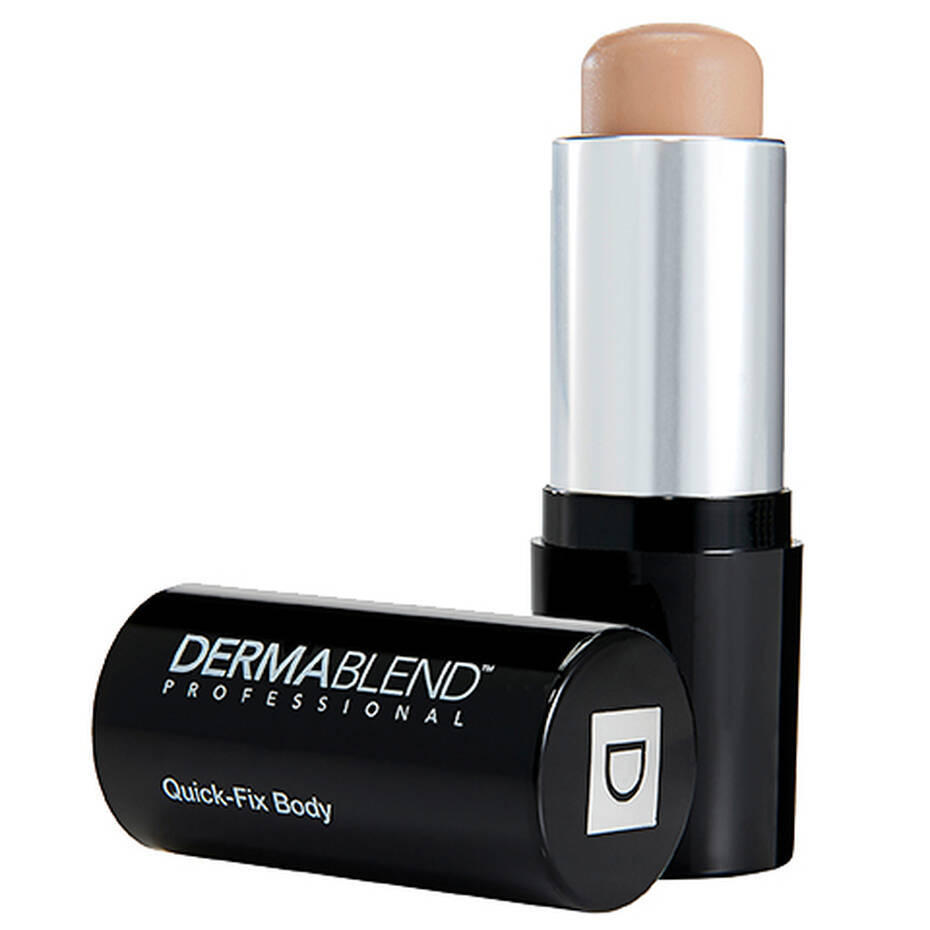 When searching what is the best waterproof concealer, this brand comes up often. Their quick-fix body makeup is designed for up to 16 hours of coverage, on any part of the body. For individuals with scarring, this is fantastic news, as you'll be able to cover up your marks no matter where on the body they are situated, without risk of smudging, transfer or fading.
Best Waterproof Concealer for Spider Veins on Legs
LA Girl Pro High Definition Concealer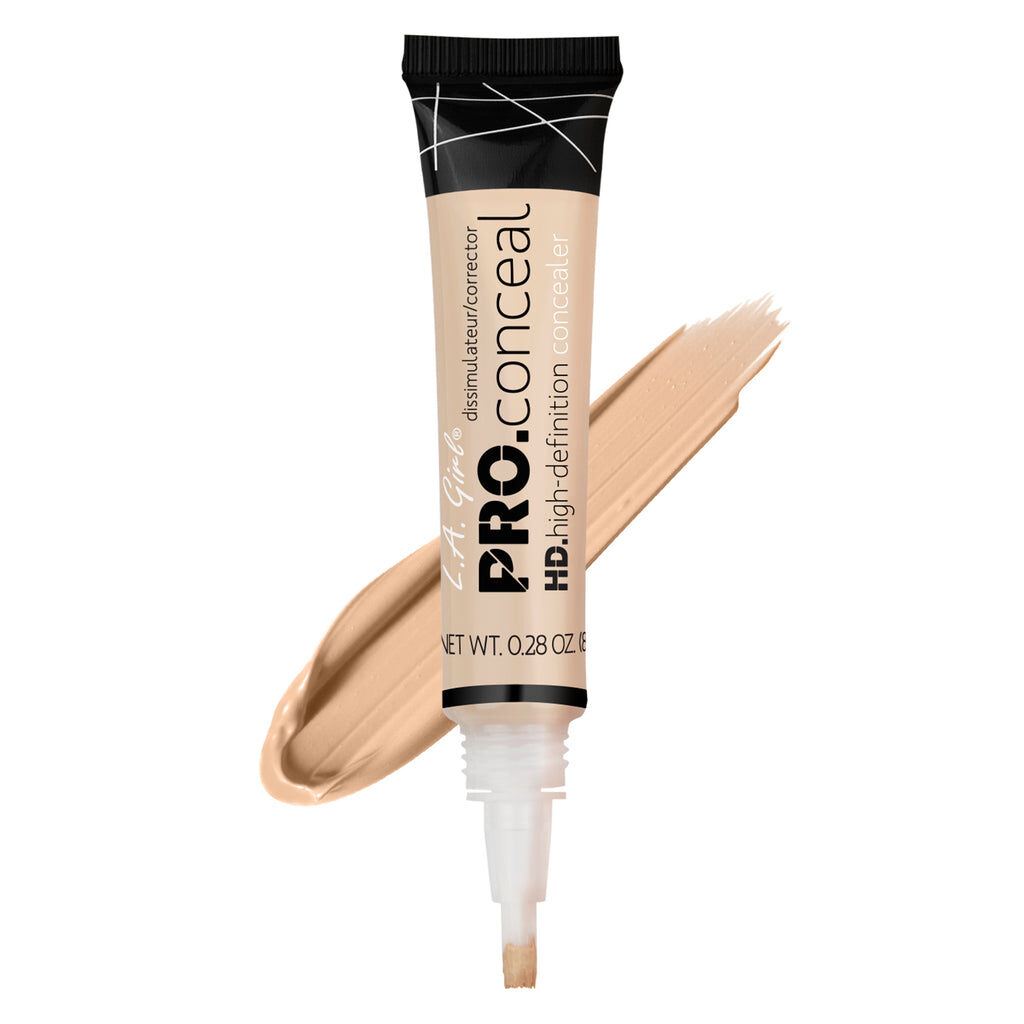 Cheap, effective and available in more shades than you can count, LA Girl's high definition concealer prover to be the best waterproof concealer for spider veins, and by default, the best waterproof concealer for varicose veins, too.
The all-day wear makes it the perfect product to coat your legs with, for a smooth, flawless finish that won't fade out. Many buyers consider this to be one of the overall best concealers on the market.
Best Waterproof Concealer for Stretch Marks
Dermablend Leg and Body Makeup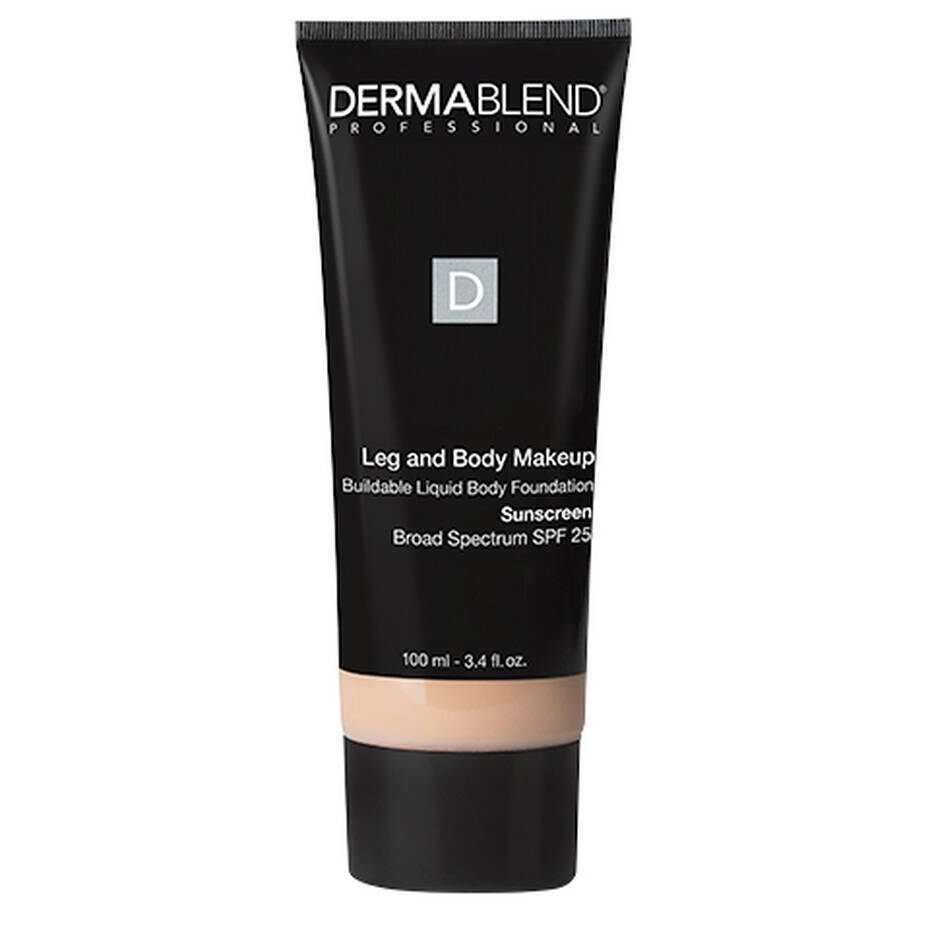 This waterproof stretch mark concealer by Dermablend is a number one best seller, and is designed for 'everyday wear' in that it even has an SPF 25 built into the formula.
It's a buildable solution that lasts 16 hours without faulting; the perfect solution to getting you through the entire work day without your stretch marks making an appearance.
Best Drugstore Waterproof Concealer for Swimming
Maybelline New York Super Stay Full Coverage Concealer
With 30 hours of wear in the bag, and a super stay formula that is worth writing home about, this drugstore concealer is the perfect companion to anyone who needs lasting coverage while swimming.
We love the flawless, creamy look that this concealer delivers — swimming or not. Carry it in your bag for rainy or sweaty days!
Best Waterproof Concealer for Dark Circles
It Cosmetics Bye Bye Under Eye Full Coverage Anti-Aging Waterproof Concealer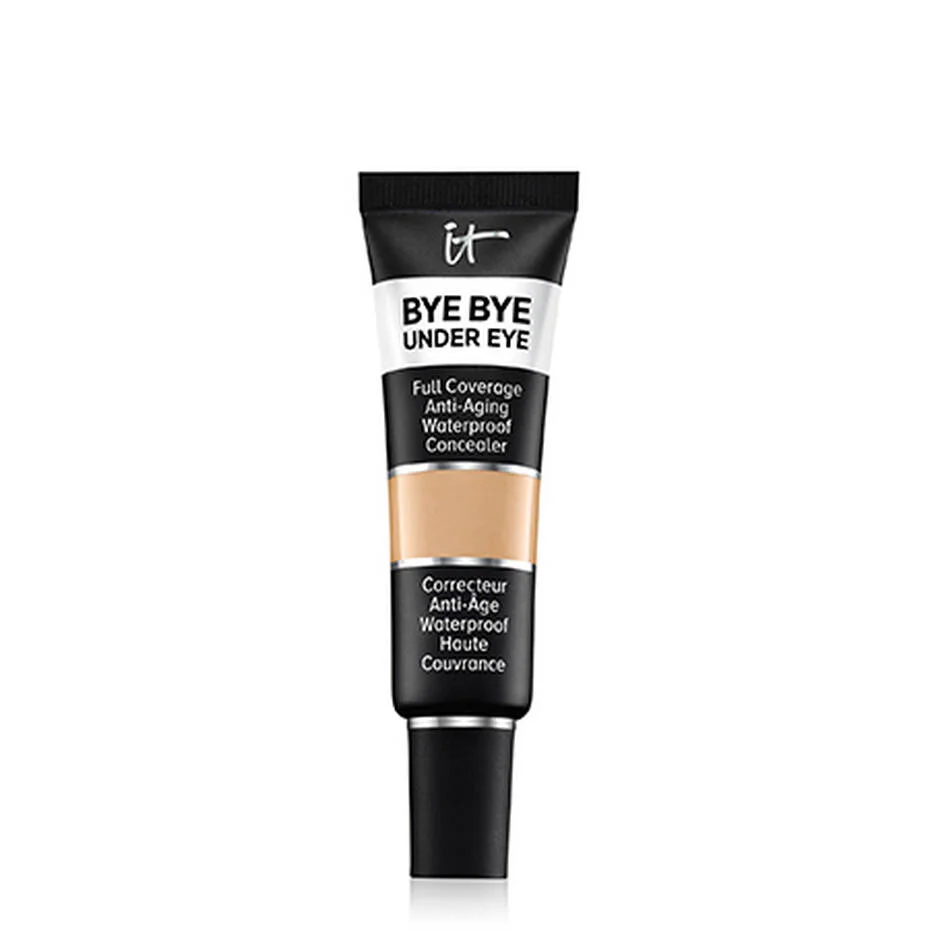 We took a peek at this brand earlier on, and need to bring them around again simply because they do make the best waterproof concealer for dark skin and under eye circles. The phrase "bye bye under eye" says it all, and It claims that the product is like a good night's sleep in a tube.
Best Waterproof Concealer for Mature Skin
BareMinerals BarePRO 16-Hr Full Coverage Concealer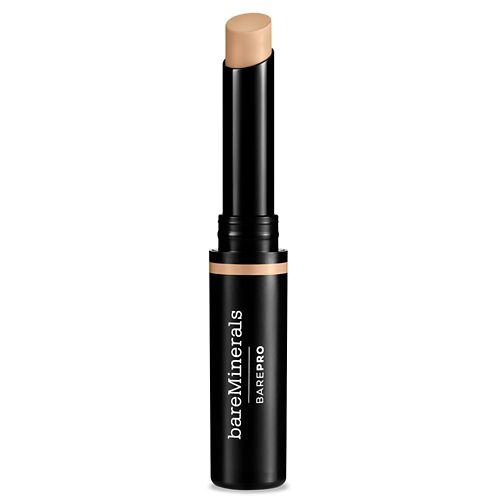 The thing that sets this product apart from the rest, is that the formula actually contains skincare benefits. This is why it's our pick for the best waterproof concealer for mature skin — as aging skin needs all of the nutrients it can get.
While the formula covers dark circles just fine, note that it's not the most effective for harsher blemishes.
Best Waterproof Concealer for Acne
Neutrogena SkinClearing Blemish Concealer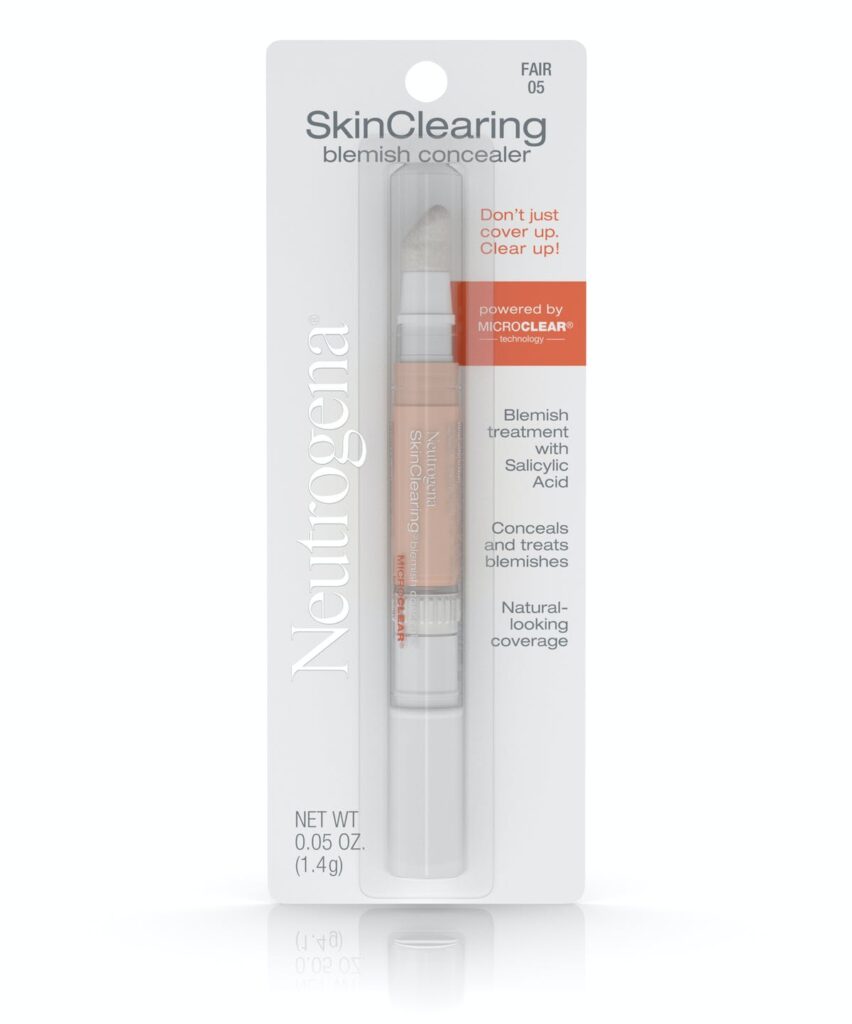 If anyone understands acne, it's Neutrogena. This is a spot concealer for acne waterproof, and it is actually backed by dermatologists as an effective form of coverage for very sensitive breakouts. The formula is packed with salicylic acid that is intended to combat acne quite vigorously.
Best Waterproof Body Concealer
BLK/OPL Total Coverage Face & Body Concealer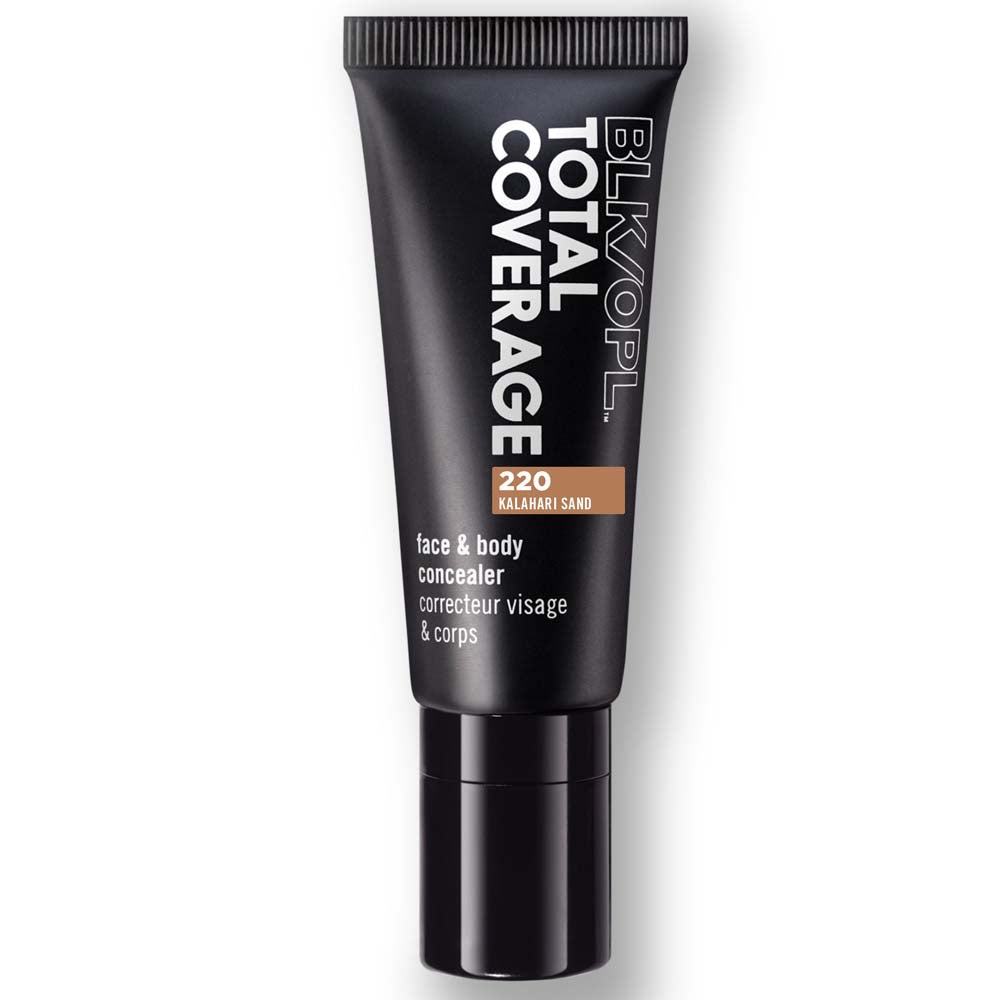 A waterproof body concealer and foundation hybrid, this formula is exceedingly impressive in covering any part of the body, and any blemish that said part may hold. The product itself was developed by a dermatologist, and comes with a sponge for easy application.
Best Waterproof Concealer Stick
Tarte Amazonian Clay 12-Hour Waterproof Concealer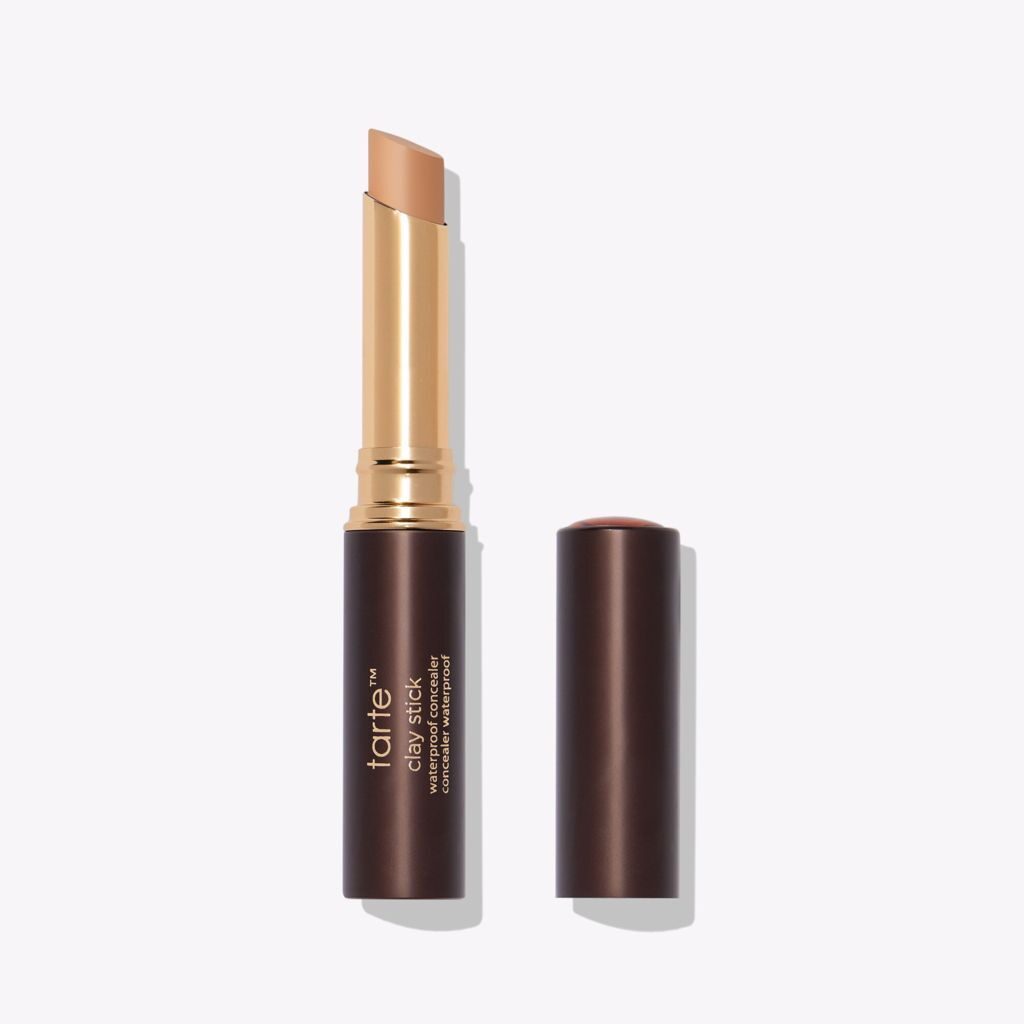 As far as concealer sticks go, Tarte's Amazonian clay concealer is as good as it gets. This dynamic product is designed to be buildable without ever becoming cakey. In other words, a little goes a long way and you can count on an effortless, creamy matte finish.
As previously mentioned, this concealer is packed with vitamin E & A for moisture and nourishment.
DIY Waterproof Concealer
Yes, you can make your own concealer at home, and it's actually surprisingly straightforward once you have the necessary ingredients. A DIY concealer from scratch requires the following:
1tsp argan oil
1tsp rosehip oil
1tsp shea butter
1tsp aloe gel
1/4tsp cocoa powder
1tbs non-nano zinc oxide
To make the rosehip and argan oil with the sea butter using a double burner on the stover. Once completely melted, remove from the heat. And the zinc and aloe gel while mixing well. Then, slowly add in flakes of the cocoa powder until you reach your desired shade. Do this slowly, as a little goes a long way and you can easily miss the mark.
How to Make Your Concealer Waterproof
The best way to make an existing concealer waterproof when the formula was not necessarily designed that way, is to use a quality makeup finishing spray once your concealer is in place. This same waterproof effect can also be reached with a matte setting powder applied over the concealer, which will make it less susceptible to melting or simply washing away.
How to Get Waterproof Concealer Out of Clothes
Because waterproof concealer is such an aggressively clingy formulation (in the best possible way), this is not something you want rubbing off onto your clothing. Unfortunately, when using these types of concealer for the purpose of body makeup (such as covering veins or stretch marks), some clothing transfer is pretty inevitable.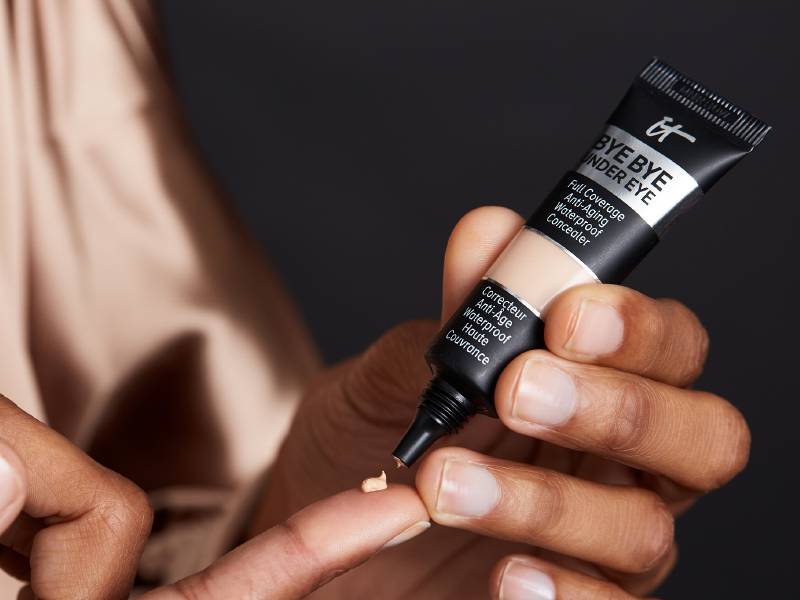 To get stubborn waterproof concealer out of clothing, mix a tablespoon of any liquid dishwashing soap into two cups of room temperature water. Then take a clean cloth (preferably white), and lightly sponge the stain with the solution that you just made. Keep blotting until the mixture is absorbed, and repeat until the concealer is completely gone.
Waterproof Concealer at Walmart
Walmart is a trusty go-to when looking for the mainstream, drugstore brands of concealer, and they definitely stock a generous variety of waterproof options. Shopping in-store is ideal because you'll get to sample the various shades and consistencies, determining the best weighted version for your skin. As mentioned, these can be cakey products so being able to sample prior to purchasing is definitely a perk.
Waterproof Concealer at CVS
Moving over to CVS, the range of waterproof concealers is usually quite extensive compared to other similar stores. They also tend to include at least a few natural formulations, vegan brands and cruelty free options.
Waterproof Concealer at Ulta
Shopping for waterproof concealer on Ulta is a dream. Their array of brands from around the world can be delivered to your door at the click of a button. We also love their customer feedback section, which makes discerning between brand integrity a walk in the park.
Waterproof Concealer at Sephora
Sephora will always be the top spot for waterproof concealer options, given that they generally don't allow a brand into their inventory unless it is of sound quality and impressive performance. Basically, they've done the heavy lifting and sifted out the duds, so that you can shop an effective range without disappointment.
Waterproof Concealer at Target
Target is the place to go for drugstore brand concealers that won't break the bank. For affordable products and a wide variety of shades, Target is a great place to start. Shopping in-store means sampling the various brands, while shopping online means delivery to your door.
Waterproof Concealer at Walgreens
Similarly, Walgreens offers a range of brands as well as a number of vegan and clean beauty options. This means brands that have used natural ingredients to formulate their waterproof concealers, which makes them objectively better for the human skin.
Did You Enjoy This Article?
If you enjoyed this article, you might also like our articles discussing makeup and skincare such as Fake Makeup and Counterfeit Cosmetics, How Long Does Makeup Last? Guide to Expired Makeup and Talc in Makeup.