They aren't called essential for nothing! Oils that can supposedly help anything from sinus issues to balding, deserve a closer look if we do say so ourselves. When we say this guide is full of the essentials, we meant it — read on to learn about the top essential oils!
In this article we discuss the following:
List of Essential Oils
Before we start listing these miracle drops, let's first come to an understanding on what exactly pure essential oils are. Brookelyn Simms is the managing editor at Super Mom Picks, and is a big fan of these products. "Essential oils are concentrated hydrophobic liquids that contain volatile fragrance components from plants. They are referred to be essential in the
sense that they emit a typical scent, which has physiological and psychological therapeutic effects," says Brookelyn.
She explains that the extraction of essential oils from plants involves a technique called distillation, which is most frequently done using steam or water. "Various plant components, such as the roots, leaves, stems, flowers, or bark are employed in this process."
Brookelyn adds that oils play a function in plant pollination, protecting the plants from illness and predators while they are still inside the plant. "Due to the essential oils' continuation of these qualities, folk medicine has utilized essential oils for therapeutic purposes since ancient times."
We'll now list a few popular oils, all of which can be found on any essential oils guide chart.
Wild Rose Essential Oil
Wild rose oil and rose oil are one in the same, and are the result of the distillation of botanical petals from what we would know to be a rose bush. This oil is described as robust and smooth, with a high adaptability for ailments involving fungal, bacterial and microbial imbalances.
Lavender Essential Oil
Lavender is most probably top of the list of the most popular essential oils. Oberon Copeland, owner & CEO of Very Informed, shares this sentiment, stating that "Lavender is perhaps the most popular essential oil on the market. It has a refreshing, floral scent that can help to relieve stress and promote relaxation. Lavender oil can be used in a diffuser, added to bath water, or applied topically to the skin."
Pure Rose Essential Oil
Another of the must have essential oils is the rose family, and our favorite is that of rosehip origin. This one doesn't come from the rose petals themselves, but is rather derived from the fruit of either the rosa canina, rosa moschata, or rosa rubiginosa.
Peppermint Oil
This is one of the strongest essential oils, and it is commonly consumed orally due to its potency. Oberon, who we heard from earlier, says that "Peppermint oil is known for its cooling, refreshing aroma. In addition to its pleasant scent, peppermint oil also has digestive and respiratory benefits. It can be added to water or tea, applied topically, or inhaled using a diffuser or steam inhalation."
What is Peppermint Essential Oil Used for?
Amongst a myriad of uses, peppermint oil is most potent in the form of pain and stress relief. From muscle aches to joint pain, and even severe itching, peppermint oil can bring relief when properly diluted and applied to the affected regions.
It is also said to have the ability to treat colds and coughs, while improving mental function to a degree.
Essential Oils Benefits
To better understand the benefits of these dynamic oils we spoke with Dr. Jenelle Kim, who explained how much of their benefit lies in the way that they take action. "When inhaled, essential oil molecules travel through our airways, entering our bloodstreams and being carried to every molecule in the body. It is also believed that essential oil molecules have a direct route to our brain, specifically the amygdala, the emotional center, through the olfactory nerve, which aids in our sense of smell."
Dr. Kim continued to explain that when applied topically, essential oil molecules are absorbed through the skin, having a slower delivery to the whole body, but a more concentrated delivery to the skin, joints, and muscles in that area. "Specifically how the essential oil molecules will influence the body once absorbed depends on the essential oil. There are over 90 varieties that
each benefits the body in a unique way."
Do Essential Oils Really Work?
If an esteemed medical professional's opinion is anything to go by, they do indeed. There is something to this ancient form of wellness that holds sensational benefit. Melissa Gilbert, an aesthetician and skincare expert at Fantastic Services, shared how "Essential oils' benefits are known mainly because they have been used in alternative, Eastern, and homeopathic medicine for centuries. Even though little research has been done to scientifically support them, they are still widely popular for a reason."
Melissa added that besides benefiting your hair and skin, they are great for aromatherapy. Inhaling the scents of different plants has been a centuries-long practice for reducing stress, inducing better sleep, fighting depression and even inflammation. "Essential oils are exactly that – extracts of a plant's scent and flavor that capture its "essence". They can lift your mood and make you feel better with just a sniff of fragrance. For some people, they can even help ease the symptoms of various conditions," says Melissa.
Can Essential Oils be Harmful?
The downsides and risks of essential oils come in when the potency spectrum is at play. Carelessness in this area can result in physical burns. Doreen Blake is an author, inspirational speaker, spiritual teacher and healer, and wellness consultant. Her own love for essential oils doesn't come without a word of caution, however. "Some oils are more potent than others, it's important to get to know your oils, and where necessary, dilute with a carrier oil such as fractionated coconut oil or olive oil."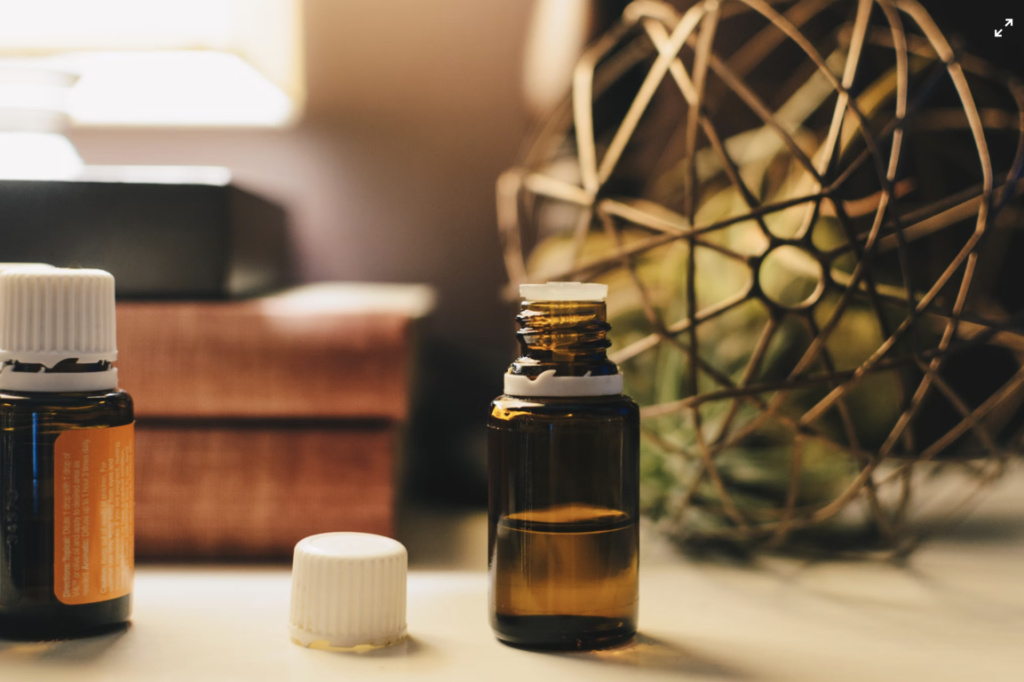 Essential Oils Uses
Essential Oils for Anxiety
When inhaled, either directly, via the skin, or a diffuser, there are certain oils that can bring anxiety down a notch or two. Most people call this a crazy notion, until they try it for themselves. Lavender oil is known to be particularly good for anxiety-relief, as is chamomile and sweet orange.
Essential Oils for Sleep
Many wellness experts are recommended that insomniacs prepare their sleeping chambers by pumping the air full of essential oils via a diffuser each evening. The result is a pacifying environment in which the body can come to a fully surrendered state, thus allowing sleep to flow in.
The best essential oils for sleep are chamomile, valerian root and jasmine.
Essential Oils for Colds
Eucalyptus, lemon and peppermint essential oils have decongestant properties that can bring about relief from sinus issues, coughs, chest congestion and other symptoms associated with the common cold.
Essential Oils for Acne
According to Dr. Kim, "Some of the best essential oils for acne are thyme, cinnamon, rose, oregano, and rosemary, which are all known to have antibacterial properties that are powerful against the germs that cause acne. I also like to use sweet orange oil, lemon, and grapefruit because they are also microbial, as well as lavender, which is soothing for inflamed skin," she adds.
Essential Oils for Aromatherapy
Aromatherapy is a very thoughtful and intricate procedure, thus aromatherapy essential oils tend to be equally as thought out. Elliott Torsney is a certified personal trainer and registered dietitian nutritionist (RDN). He explained that the most common therapeutic application of essential oils today is that of aromatherapy, where healing effects are achieved through the aromas of the essential oils. "Many essential oils are believed to have an uplifting effect on the human's mind; and many essential oils also have antiseptic properties, which means they reduce the possibility of infection when applied to the human skin," says Elliott.
Essential Oils for Cough
Even an everyday cough can be treated using these versatile oils. The best of the bunch would be eucalyptus, thyme, or even cinnamon oil — generally it's the more punchy aromas that can break through that cough barrier.
What Essential Oils are Good for Weight Loss?
Believe it or not, there are essential oils for weight loss as well. It is believed that lemon essential oil has the ability to both boost metabolism and naturally suppress appetite, while grapefruit oil can be used to keep weight under control as needed, and may even work to break down body fat.
What Essential Oil Scents Go Well Together?
When it comes to pairing essential oils, a good rule of thumb is that family-clusters tend to go well together, whereas natural opponents usually won't work. For example, citrus scents can usually all be mixed/used in unison and will hold their generally appealing aroma, while herbal and floral blends work well together since this too could occur in nature on its own.
Spiced essential oils can often be paired with fruity scents, because in a cooking setting this would be something very natural, too.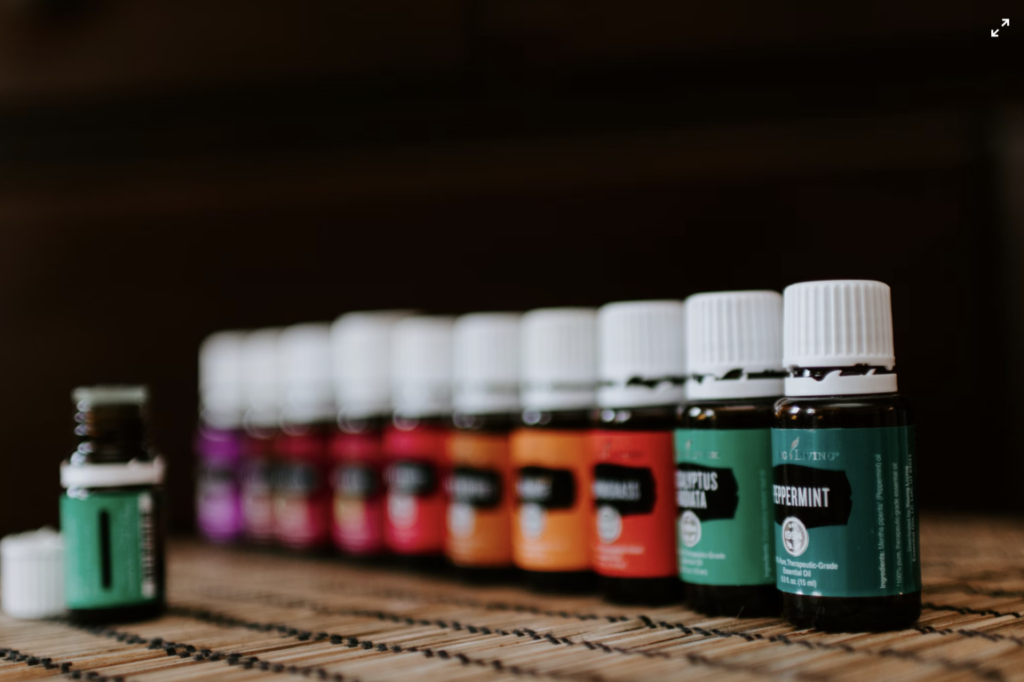 Best Essential Oil Brands
A shorter list would be the worst essential oil brands, but since we're eternal optimists and like to give credit where it's due, here's a comprehensive list of some great brands out there to keep an eye out for!
Plant Therapy Essential Oils
Plant Therapy is a renowned brand that pledges affordable natural living options. This means planting sustainable crops, quality and humane testing methods, and education. It goes without saying that all of their products are cruelty free.
Revive Essential Oils
A no-nonsense range of 100% pure oils that are sustainably sourced and community focused. Their products are bottled in the USA and go through rigorous lab testing in order to ensure only top quality products are released through their steam distillation process.
Revive Essential Oil Reviews
Revive gets high-praise for their essential oils, and it's definitely well-deserved. From one happy customer to the next, Revive's community loves everything from the high quality to the customer service.
Revive Essential Oils vs Doterra
Revive is often compared to Doterra, probably because Doterra were the ones to initially sue Revive on the grounds that Revive were making claims to be of the same quality and sourcing as Doterra.
Revive has since bounced back, building a trustworthy and integrity-based brand, and avoided the same sad fate as their friends over at Doterra.
Zongle Essential Oils
Zongle is a laidback brand that prides themselves on being gluten, paraben, and cruelty free (amongst other things). Their oils are safe to ingest, even without additives, fillers or carriers, which is a major selling point for their brand
Now Essential Oils
Now is all about the power of aromatherapy. Their oils are made with raw materials and gentle processing methods, and intended for external use on problem areas, especially for athletes who need rapid recovery.
Now Essential Oils Review
From quality to price, customers are endlessly thrilled by Now's essential oil range. Since they are therapeutic grade, it's pretty easy for users to tell the real from the fakes when it comes to oils made for aromatherapy, so Now has passed the critics.
Mountain Rose Essential Oils
Boasting one of the largest collections of essential oils online, Mountain Rose products can be used for aromatherapy, DIY creations, homemade cleaning products and a whole lot more. The best part? They sell in bulk!
Plant Life Essential Oils
Plant Life understands and respects the history of essential oils, acknowledging their use in healing for millennia. These oils are available in 10ml and 30ml droppers, and contain no additives or fillers at all.
Plant Life Essential Oils Review
Buyers of Plant Life oils seem to remark on the impressive potency of the products, but there is frequent mention that the oils do not absorb as easily during massage as some competitor brands. That said, if you're not intending to use these for massage, they're a high quality option from a reputable brand!
Floracopeia Essential Oils
We love how Floracopeia has divided their range into the benefits they can offer. Shop immunity boosting, stress reduction, or balance for mind and mood. Their products are vegan, cruelty and paraben free!
Melaleuca The Wellness Company Essential Oils
Melaleuca makes real essential oils for everyday ailments. They are a wellness company through and through, and they've thought of everything, including the cutest oil carrier case with slots for 30 units from your collection!
Melaleuca The Wellness Company Essential Oils Reviews
This is a tricky one, as customer feedback runs both hot and cold in different capacities. That said, the negativity toward Melaleuca is hardly ever about the products themselves, and mostly about the brand and seemingly recurring pricing errors for customers with automated payments. Hmm…
In Essence Essential Oils
In Essence is one of the top therapeutic grade essential oils brands in Australia, dedicated to helping and educating Australian women on how to transform their health and wellness using these natural aids.
In Essence Essential Oils Review
Positivity seems to cling to this brand like oil does to the skin. In Essence is widely loved and praised by many return customers worldwide. Their customer service and educational efforts are highlighted throughout the client reviews.
Pure Plant Essential Oils
If you're new to the essential oil world, it's always best to start your journey with a brand that has a strong educational factor attached to their shop. Pure Plant offers just that, with books, downloads and guides on how to start working with these powerful potions.
The Essential Oil Company
The Essential Oil company makes some of the top rated essential oils on the market, and their website is wonderfully detailed and dedicated to news and education around the oil wellness movement. Established in 1977, it's been around for decades providing the highest quality products to almost-always return customers.
The Essential Oil Company Reviews
Given their longstanding presence in the industry (they were around before the essential oil movement even took off in the west), The Essential Oil Company has figured out how to please the people, and based on their reviews, they continue to do so to this day.
Pure Body Essential Oils
When it comes to selling essential oils, Pure Body has done it simply, and effectively. They are known for their seasonal sets that they release throughout the year, bringing a box of 6 essential oil flavors to a new or existing user at a time.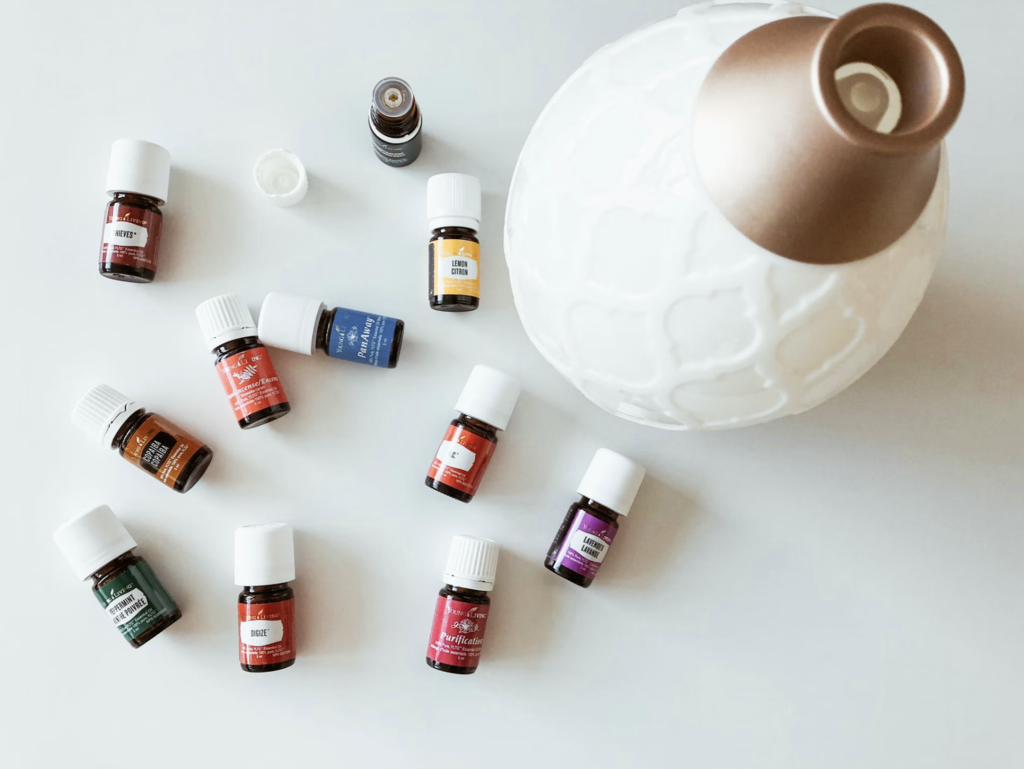 Best of Nature Essential Oils
Best of Nature is a range of good essential oils with aromatherapy-capable potency. Their brand is centered around all things natural, and they make more than just essential oils! Shop for natural deodorant, masks, room sprays, body oils and more.
Best of Nature Essential Oils Reviews
Best of Nature appears on a lot of "top pick" lists for the best essential oils. It follows that their customer reviews would be in the general satisfactory zone, with many singing the praises of the brand from a customer service perspective.
Ellia Essential Oils
Ellia is so confident in their products that they're willing to give every customer a 30 day guarantee. If you're not happy with the oils they send you, you can send them back for a full refund! We'll let that speak for itself…
Are Ellia Essential Oils Pure?
Yes indeed, 100% pure and therapeutic grade, made with high quality ingredients that go through some rigorous sourcing and testing processes.
Best Essential Oils
Best Essential Oils for Diffuser
We've found that the best way to use essential oils in a diffuser is to turn them into a blend. This means adding more than one oil to the diffuser at a time, so that a blended final product is what gets pumped into the air.
Choosing your blend will depend on what benefit you are trying to enjoy. For example, a sleep blend will require very different oils compared to one intended for clarity of mind.
Best Essential Oils for Sleep
Speaking of sleep, the best essential oils to use to summon the sandman would be a section of 3 to 5 of the following oils: sandalwood, patchouli, vetiver, lavender, cedarwood, chamomile, orange, marjoram, frankincense and bergamot… get blending!
Best Essential Oils for Anxiety
We can't recommend lavender enough for the purpose of neutralizing anxiety in a natural way. That said, bergamot is also highly effective, alongside neroli and sweet orange oil. Use them both topically and orally for maximum effect.
Best Smelling Essential Oils
Now this is a very subjective question, as beauty always lies in the eye of the beholder does it not? That said, we would say there are a few essential scents that are objectively superior to others. For example, have you ever had the pleasure of smelling a high quality vanilla oil? Jasmine is another crowd pleaser, and we'll never say no to some fresh wild rose.
The best way to sample oils and find your top smells would be to invest in an essential oils set — this gives you the best of many worlds, and it's almost guaranteed that you'll find something you love!
Best Essential Oils for Colds
As mentioned earlier, eucalyptus, lemon and peppermint essential oils have decongestant properties that can bring about relief from sinus issues, coughs, chest congestion and other symptoms associated with the common cold.
They will all ease muscle tension, in addition to tackling general cold symptoms.
Best Essential Oils for Skin
Now remember, some essential oils require carriers in order to not burn through the skin with their potency. Some of the top essential oils for healthy, glowing skin are cedarwood, frankincense, tea tree and neroli. Apply topically, of course!
When it comes to dry skin, Dr. Kim had some words of wisdom to share with us. "Tea tree oil, lavender, and frankincense are some of the most moisturizing essential oils. I also like using geranium and ylang ylang essential oils when creating skincare products for dry skin because they help lock in moisture," she said.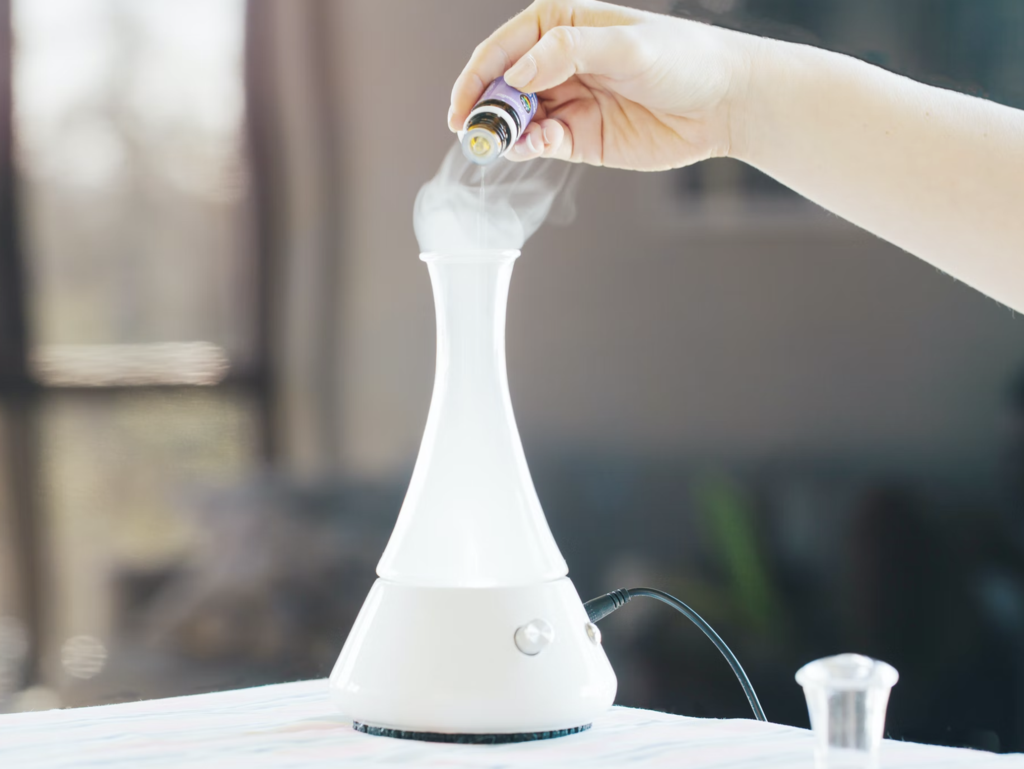 Best Essential Oil for Home Fragrance
What you choose as your home fragrance will depend on your personal preferences when it comes to scents. Patchouli is a very common home fragrance in the essential oil world, as is Cypress, Jasmine and Lavender.
Best Essential Oils to Diffuse
Fir, grapefruit, cedarwood, lemon, spearmint and lavender are all essential oil scents that are safe to diffuse without any potential risks to pets or little ones. This is something to keep in mind when diffusing oils in a home space; not all oils are suitable for children and animals.
Best Lavender Essential Oil
Lavender essential oils are easy to find, but if you've been in this game a while, you'll know that there are many that spell exactly like lavender, and then there are so many more that smell more like a wild botanical field with more of a hint of lavender.
Our favorite lavender oil is made by a brand called Naissance, and is steam distilled and cruelty free.
Best Essential Oils for Hair
Nut oils tend to work like a charm on even the most stubborn of hair, so almond essential oil is one to look out for. We also love clary sage on hair, and rosemary is one to take seriously if increasing hair thickness is your goal.
Best Cheap Essential Oils
A limited budget does not mean missing out on all that essential oils have to offer. The trick is this: buy in bulk! We're not talking about bulk sized bottles, instead, we mean bulk boxes where 6 or more essential oils are sold as a packaged deal.
This is usually a fool-proof way of saving a few pennies, as brands tend to discount these boxes quite significantly so you're only paying a few dollars per bottle.
Best Natural Essential Oils
We often get asked "what are the best natural essential oils on the market?" The truth is, if they're not natural, we probably don't know about them… and we probably don't want to know about them, either.
Non-natural essential oils are a recipe for disaster, and you'll do well to avoid any synthetic brand that crosses your path. Often their marketing game can be strong, and their prices difficult to beat, but once your health starts taking a turn, you'll wish you forked over those extra pennies.
Best Organic Essential Oils
There aren't a whole lot of organic essential oil brands out there, and the reason for this is that, due to the wide range of ingredients required to release an entire product range, it is very, very difficult to source fully organic produce for such a broad spectrum of plants, herbs, fruits and flowers.
Public Goods is an organic brand that we love, and Thrive Market is another to keep an eye out for.
Best Essential Oils for Women
Women's health can be supported by essential oils, too. Some of the top scents are clary sage (a longtime favorite in this department), geranium, basil, evening primrose and lemon. It is believed that feminine hormones and PMS symptoms can be regulated through the use of these oils, as well as general mood enhancing properties.
How to Use Essential Oils
As mentioned, there are a handful of ways that one can make use of essential oils in daily life. One would be to diffuse them into the air that we breathe, the next would be the topical use, followed by oral consumption, and finally, essential oils can also be used in both cooking and the making of natural cleaning products.
Dr. Kim gave us more insight on how each usage actually works on the body. "When inhaled, essential oil molecules travel through our airways, entering our bloodstreams and being carried to every molecule in the body. It is also believed that essential oil molecules have a direct route to our brain, specifically the amygdala, the emotional center, through the olfactory nerve, which aids in our sense of smell."
She adds that when applied topically, essential oil molecules are absorbed through the skin, having a slower delivery to the whole body, but a more concentrated delivery to the skin, joints, and muscles in that area. "Specifically how the essential oil molecules will influence the body once absorbed depends on the essential oil. There are over 90 varieties that each benefit the body in a unique way," said Dr. Kim.
How to Use Essential Oils for Aromatherapy
Aromatherapy involves the act of massaging essential oils into the skin tissue. This means that the oils need to be mixed with what is known as a 'carrier'; a solution that can carry the oil across the skin, and dilute it so that it doesn't burn the user.
Appropriate carrier oils for aromatherapy include coconut oil, vitamin E oil, avocado oil, olive oil and seed oils.
How to Make Essential Oils
Essential oils are either steamed or pressed. Specific parts of plants, fruits, flowers and herbs are chosen for their oils, and the oil is extracted using the steaming or pressing process. The process is so effective, that even tree bark can be extracted from!
Steam distillation is an option for at home DIY essential oil making, provided you have a crockpot or a still. From there, you just need to start to research the type of oil you intend to make, and what part of the plant specifically has to be targeted.
Best Place to Buy Essential Oils
Our list of the best essential oil brands contains links to all of their online stores, and from there it's just a few clicks to purchase their products and have them delivered to your door. In our opinion, this would be the best way to purchase these items, as it then ties you to the brand itself in the form of a buyers agreement, meaning that if anything goes wrong with the product, or it doesn't contain what it says it does, you can take it up directly with the brand.
This is a problem that people who buy from third parties or resellers often face; there is no one to blame when the products are less than effective/not of high quality.
Where Can I Buy Essential Oils for Cheap
That said, if budget is the only thing holding you back, you can easily purchase essential oils for next to nothing on e-commerce platforms such as Amazon and Ebay. Here you'll find a lot of people who once invested in extensive sets of oils, and perhaps never touched them once they arrived (or used one and didn't touch the other nine).
Needless to say these sellers are usually willing to accept way under retail price to have someone take the oils off of their hands; they're the kind of thing that it just feels wrong to throw away, no matter how long they've been gathering dust for.
Where Can I Buy Organic Essential Oils
To buy organic essential oils, your best bet is inside of a physical wellness store near you. Wellness shops tend to carry at least one organic brand amidst whatever other brands they have taken on consignment. This is because most customers who come to these kinds of stores to do their shopping value organic products over regular store-bought ones, so it's up to the store to provide one of everything.
Where to Buy CPTG Essential Oils
CPTG stands for Certified Pure Therapeutic Grade, and refers to essential oils that have been classed as such by the official testing board. If you're interested in buying only oils that fall under this qualification, you'll simply need to filter your brand search to show only those that make the cut!
Where to Buy Essential Oils in Canada
Canadians can take advantage of any brand that offers international shipping, so they really do have their pick of the lot when it comes to essential oils. Canadians who want to shop in-store should visit their nearest Walmart. The chain has had essential oils as part of their inventory for years now, and is constantly improving their brand scope.
Best Place to Buy Essential Oils Online
Essential Oils on Amazon
We love Amazon for a good essential oil haul. There's a wide range of brands, there's always ample stock, and there's a plethora of previous customer feedback that the seller has no way of manipulating. Read the report of hundreds, if not thousands, who have come before you and see what they have to say about a product before you invest.
Essential Oils at Walmart
As mentioned above, Walmart is a wonderful both online and in-store option for essential oil shoppers. Their inventory is vast, and if you live in a small enough town, chances are they will source a specific brand for you if you ask them to.
The best part, however, has got to be the ability to physically smell and sample the oils before buying them!
Fake Essential Oils
Worried you've bought something less than genuine? Fake essential oils are out there, and there's actually a very simple test you can do to sort the real from the duds.
Take a white sheet of blank paper, and let a single drop of oil fall onto it. Leave it for a few hours and come back. The oil should have dried by now, and if it is real there will be no trace of anything on the paper. If there is a smudge or a mark, then you're probably dealing with a fake essential oil.
Fake oils can be harmful to your health, so it's best to throw them out and let the brand know you're onto them — publicly, if possible!
Did You Enjoy This Article?
If you enjoyed this article, you might also like our articles discussing oil products such as Black Seed Oil for Hair, Squalene Oil and Essential Oils for Skin.