To tone, or not to tone; that is the question. Toning may just be one of the single most important rituals you can do for your skin, but just how often should this practice be observed? And what kind of facial toner should you be buying, anyway? We've got the answers.
In this article we discuss the following:
What is Toner?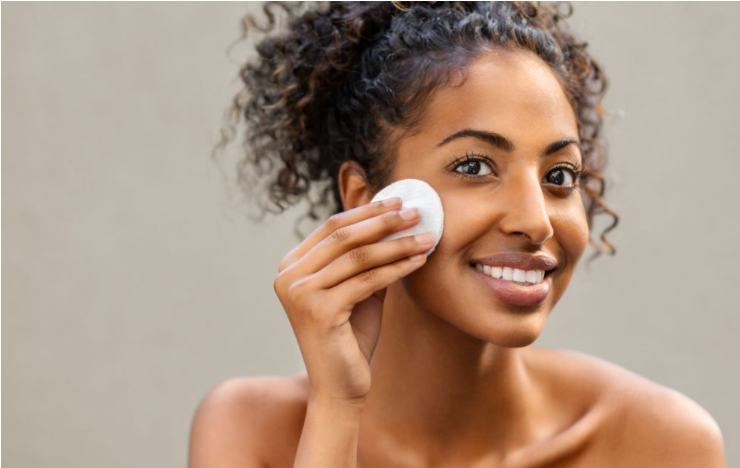 So, what is a toner for face? In the cosmetic world, toner is a solution that is designed with the intention to cleanse skin and shrink pores after they've been expanded by exposure to heat.
One can think of toner as a kind of preparation for the skin, getting it ready for the rest of your skincare routine and makeup application. Facial toners are also great at hydrating the skin topically according to Abby Mason.
Facial toner generally looks like water, though some will have a colored hue to them depending on the chosen ingredients.
This is all good and well, but what is toner used for exactly? We'll look at the uses and benefits of this product shortly; first, we'd like to clear up the question of astringents vs toner.
Astringent vs Toner
Specifications aside, toners are very similar to astringents. Typically, astringents are watery solutions also intended for use on the pores, and they contain rubbing alcohol that works to kill bacteria and dry out excess oils.
Astringents are usually used by people who are suffering from active acne, or anyone with unusually oily facial skin that needs help drying out. Facial toners, on the other hand, don't always contain alcohol, and thus their formulas make for more versatile use across a variety of skin types.
The biggest difference between toner and astringent is that in place of alcohol, most toners feature witch hazel; a natural, plant-derived substance used to treat irritated skin. Witch hazel is better for dry, sensitive or combination skin, while rubbing alcohol works wonders for oily, insensitive skin-types.
What Does Toner Do?
A daily dose of moisture is always a good idea, but what does toner do for your face exactly?
To start with, toners work to remove any lingering bits of dirt or grime that weren't washed away during your facial cleanse. Impurities tend to wedge themselves within the pores, and can't always make their way out without a little assistance. According to Erica Suppa, expert skin care specialist, "Toners also finish off the cleansing process by removing any excess cleanser you may have left on your skin."
Further, Patty Liu, Clinical Herbalist & Founder of Free Flow Botanicals, adds that "While many cleansers effectively do their job – removing the build up of dirt and excess oils – they also can disrupt your skin's pH balance leading to redness or breakouts. Facial toners help to restore the skin's pH after cleansing while removing traces of dirt and oil."
Using a facial toner daily can have a major impact on the overall appearance and quality of your skin, especially if you're working with a toner made with active ingredients.
The process of toning prepares the skin for moisturizers and serums, so that the pores are unclogged and ready to receive these solutions. In the process, pores are tightened, leaving them less exposed or prone to absorbing more impurities.
"I am a huge fan and proponent of facial toners, which for me are more important than a moisturizer. You know when people ask you what three beauty items would you take to a desert island or could not live without? #1 for me – toner!" says Nikki Webster from Brit on the Move.
Benefits of Toner
If the benefits of using toner are still unclear, we'll break it down more clearly:
Toners remove dirt and impurities from the surface of the face, preparing the area for the application of further product.
Toners may work to improve the overall appearance of the skin, as well as the texture.
Toners work to shrink pores, which may result in slowed signs over aging over time.
Toners can work to prevent chlorine in tap water from negatively affecting the skin of the face.
Toners can help to restore the natural pH balance of the skin.
Serums, moisturizers and essence are better received by the skin when toner has been used first.
Is Toner Necessary?
The short answer is: no, facial toner is not an absolute necessity. Most full-length skincare regimes are still worthwhile even if the facial toner step is skipped, because the skin is still receiving the benefits of the ingredients in the toners, moisturizers and essences.
Will including a toner in your routine make a difference to your skin? Absolutely.
Toner becomes somewhat of a necessity for individuals who don't have an extensive skincare routine that they stick to daily. One who merely washes their face in the shower, and then goes about their day, might find that toning just after said shower does wonders for the face that is currently entering the world in a very vulnerable state — daily!
Because we value fabulous skin, and know that an all inclusive skincare routine requires that toner be involved, we'd deem facial toner a personal necessity indeed.
Should You Use Toner?
If you're wondering if a skin toner is for you, we'd recommend asking yourself a few simple questions. If you answer yes to one or more of them, you should look into investing in a toner that is suited to your unique skin-type.
Do you have oily or acne prone skin?
Do you experience eczema or psoriasis on your face?
Are your pores noticeable in size when you look in the mirror?
Do you wear makeup daily?
Does your entire skincare routine consist only of cleansing?
Do you exercise daily, and thus sweat regularly?
Would you say that your skin is aging faster than you might like?
Do you find putting too much product on your face can cause irritation/ is your skin incredibly reactive to chemicals?
Do you prefer plant-derived ingredients on your face and body?
Face Toner Before and After
Perhaps the easiest way of seeing just what the process of toning can do for the face, is to take a look at evidence from those who have come before you.
Toning the face isn't something that brings transformation over night. It needs to be a ritual that you stick to daily; even twice a day at that. Eventually, you'll start to reap the rewards, and we recommend keeping a visual diary of your skin's journey just so you can compare the transformation for yourself.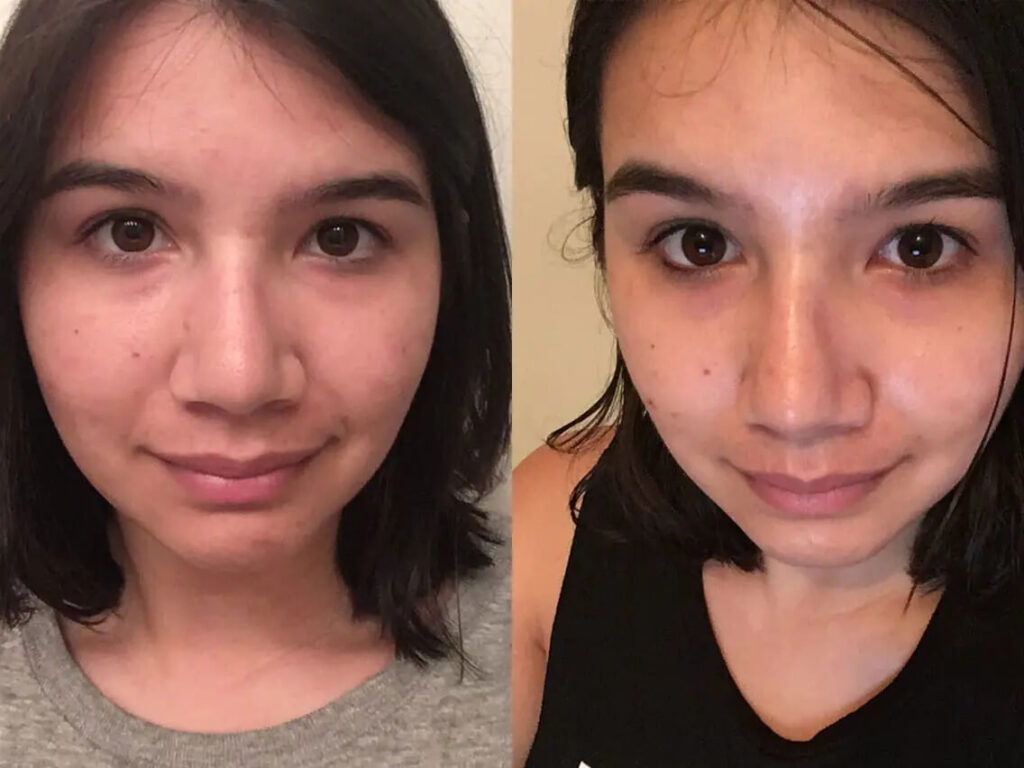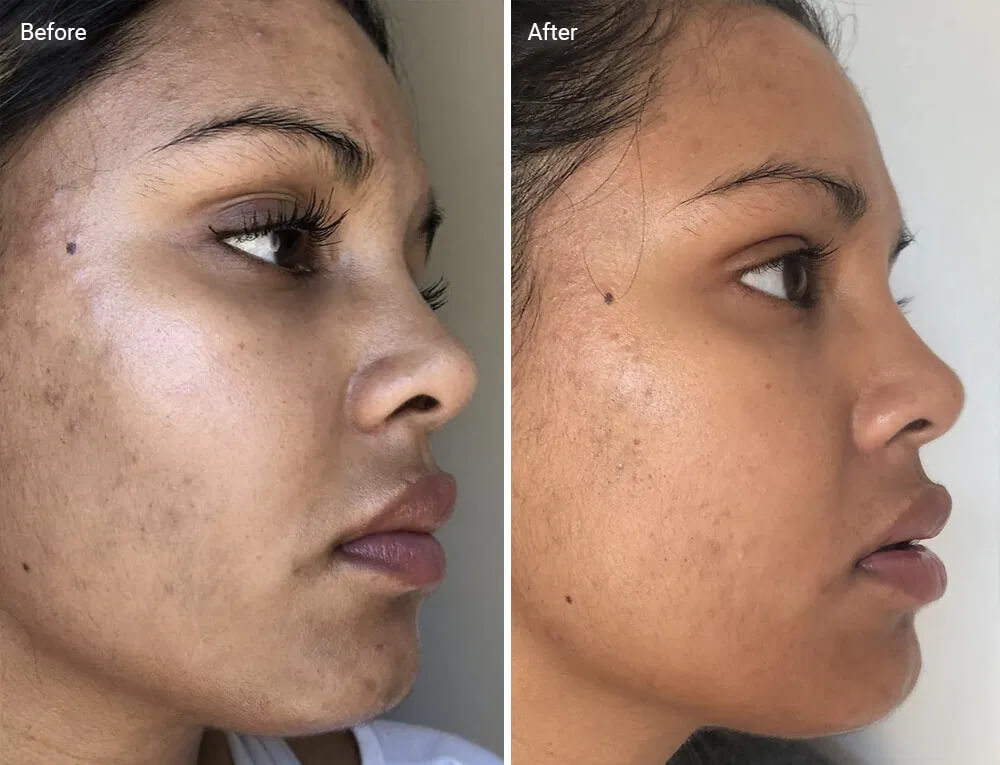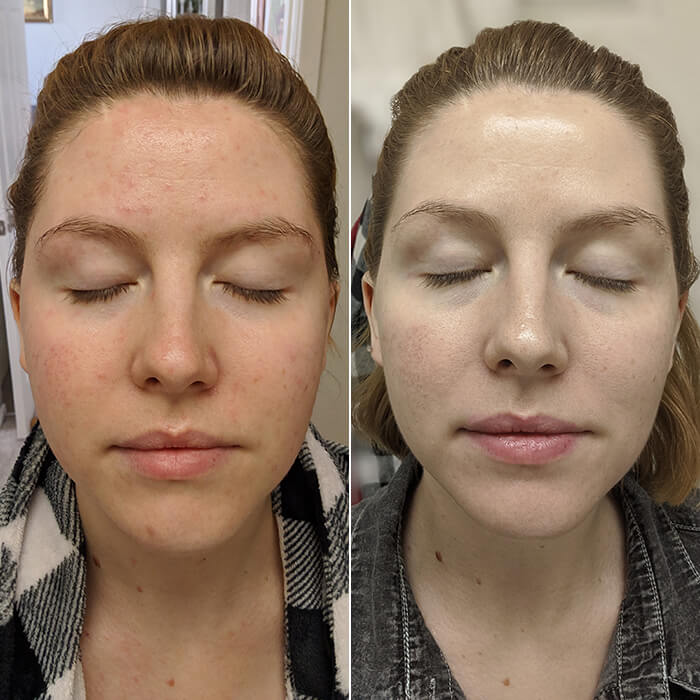 The following are a series of before and after images from individuals around the world who did their own documenting of their toner journey. Remember, all skin is different, and what works for one is never guaranteed for someone else; take these images as hope for what is possible, but allow your skin to work with your chosen toner exactly as it needs to.
Side Effects of Toner on Face
For the most part, you shouldn't experience any adverse side effects when using toners. That being said, everything in moderation is key to attaining the benefits of this product, and overuse of toner may cause slight irritation to individuals with extremely sensitive skin.
Toners made with alcohol are also more prone to irritation than those made using witch hazel or apple cider vinegar. Some even believe that we should all be skipping toner containing alcohol: "The most important thing to look for when buying a toner is an 'alcohol-free' formula," says Gabrielle Richens, qualified skin therapist and founder of The Rich Skin Club.
Like any skincare product, a patch test is always recommended before committing to regular use of a product. Before toning your entire face for the first time, apply a small amount of toner to a reusable cotton pad, and apply it to the neck or cheek. Wait an hour or so to determine the reactivity of the toner, and then decide if it is something you can commit to using on your face long-term.
If you don't have a reaction but do have sensitive skin, introduce the toner into your routine slowly, starting with a couple times a week rather than a couple times a day. Following this advice, "Most facial toners are gentle enough to also be used on sensitive or fragile skin types without causing irritation or drying out the face," says John Linden, Designer at Mirror Coop.
When to Use Toner
The order in which you use each of your individual skincare products is very important. Certain products need to be applied before other ones, so that they have optimal exposure with the skin to work their magic.
Think of toner as the second step in a skincare routine. First, you should cleanse your face as you usually would; either in the shower or in your bathroom skin.
Toner should be applied immediately thereafter, and ideally with some sort of cotton pad. It's important that you use your toner while there is still no other form of product on your face; it needs to come into direct, unobstructed contact with the skin.
Following your toning, you're now free to apply any serums, moisturizers or oils. If your skin tends to dry out quite easily, we'd recommend using some sort of hydrating product, such as the three mentioned, in order to rebalance the levels of moisture in the skin.
How to Use Toner
Wondering how to use face toner? Using toner is pretty straight forward. As mentioned, application with a cotton pad is preferable, and the pad itself should be relatively soaked with product.
Use toner in the mornings and evenings, if your skin allows for this kind of treatment without being overly sensitive. Remember that alcohol free toners are more gentle, and allow for more regular use without any risk of reaction.
If you want to minimize your carbon footprint, ditch the use of disposable cotton pads and invest in some reusable versions for toning purposes. These last for years and will reduce your waste contribution. Alternatively, apply a small amount of toner into the palm of your hand and apply it to your face directly; this eliminates the need for pads entirely.
Some people report that storing their toner in a refrigerator makes the solution work more effectively.
Do You Wash Toner Off?
No, toner should be left on the face to dry naturally and sink into the pores. If you're pressed for time, you can use your fingertips to gently pat your skin dry and then begin to apply the rest of your skincare products.
Toner should be washed off when you feel an adverse reaction is taking place; tingling, itching and burning are to be considered signs that your skin isn't too happy with the application, and perhaps trying again later.
Similarly, if you apply your toner and shortly thereafter realize the product has expired, consider washing it off of your face before continuing on with the rest of your products. Expired skin care formulas can irritate the skin, or spread harmful bacteria that may multiply throughout the day.
Always apply toner to a towel dried face following your chosen cleansing routine.
Spray Toner
There are some skincare brands that have opted for packaging their toning products in spray bottles, making them far more convenient and easy to use.
Spray toners are great because you get all the benefit of regular toner, without the added hassle of application. The spray nozzle eliminates the need for cotton pads, and saves you from having to put toner on your hands each morning.
The trouble is that not all the best facial toners come in spray form, and sometimes you'll need to settle for the less convenient bottles.
A helpful trick is to save old used spray bottles, and to simply transfer your new toner into one to be kept in your bathroom. This is also helpful to anyone who finds their newly bought toner a bit too potent for their skin; one can dilute the solution in a spray bottle with a bit of distilled water.
Best Toner
Best Toner for Dry Skin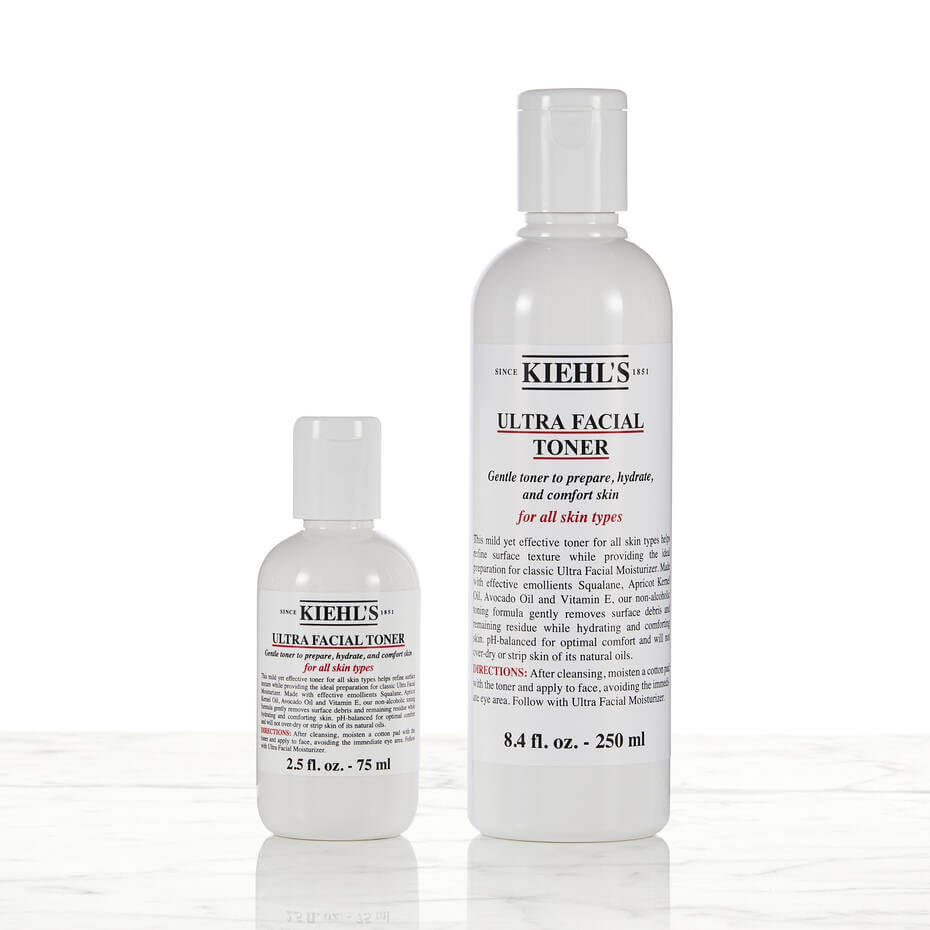 This reasonably priced toner exfoliates while it moisturizes, allowing it to penetrate even the most dry skin. It's pH balanced, so it fuels your skin's natural moisture levels, helping the body to maintain this throughout the day.
Loyal customers have referred to Kiehl's as the holy grail of toners, and it remains one of their most purchased products.
Best Toner for Acne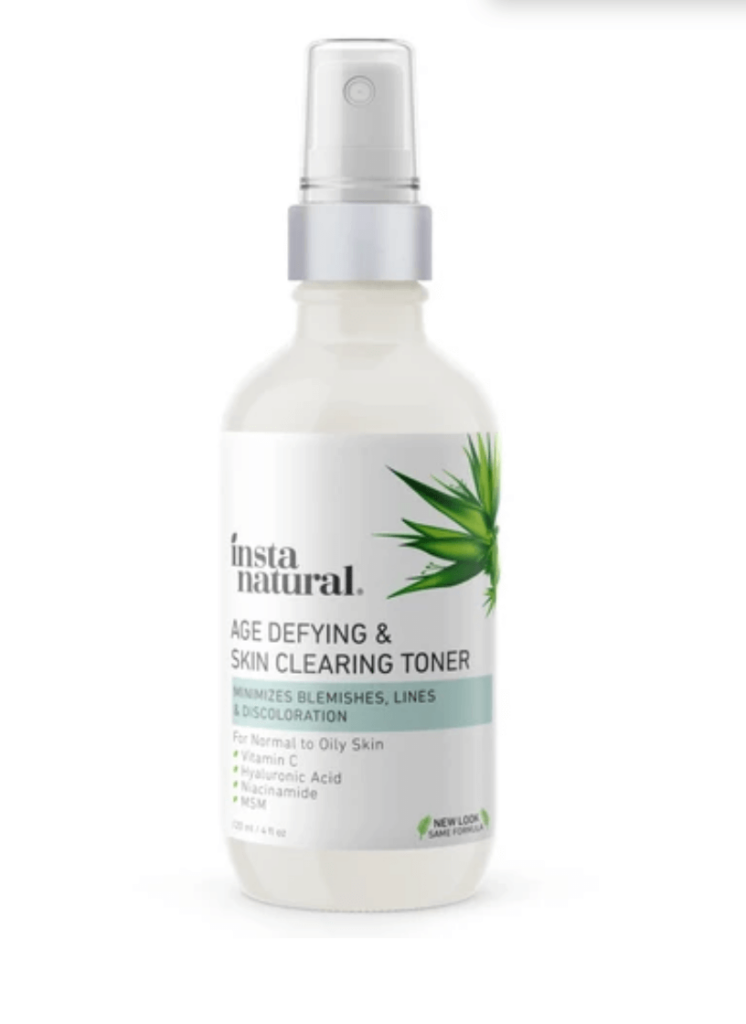 This is the best toner for acne prone skin that is also incredibly sensitive; the one generally comes with the other.
This toner is made with a combination of aloe, green tea and squalene, so it's not only anti-bacterial, but also incredibly soothing.
Toners for Sensitive Skin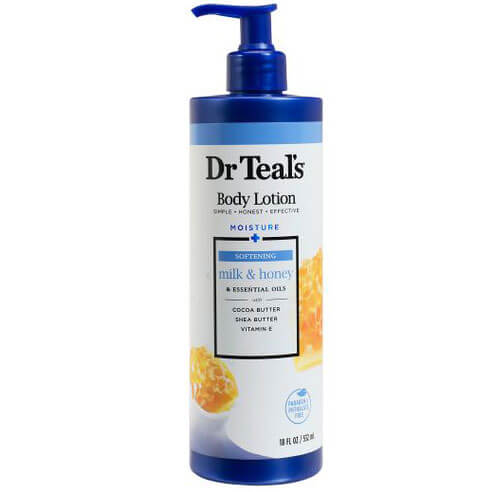 If there's one thing Dr Teals understands, it's how essential oils can benefit the skin. This toner features the wonders of lavender combined with witch hazel, for a gentle yet effective tone.
The addition of vitamin E helps to protect sensitive skin barriers from the harmful elements encountered in daily life.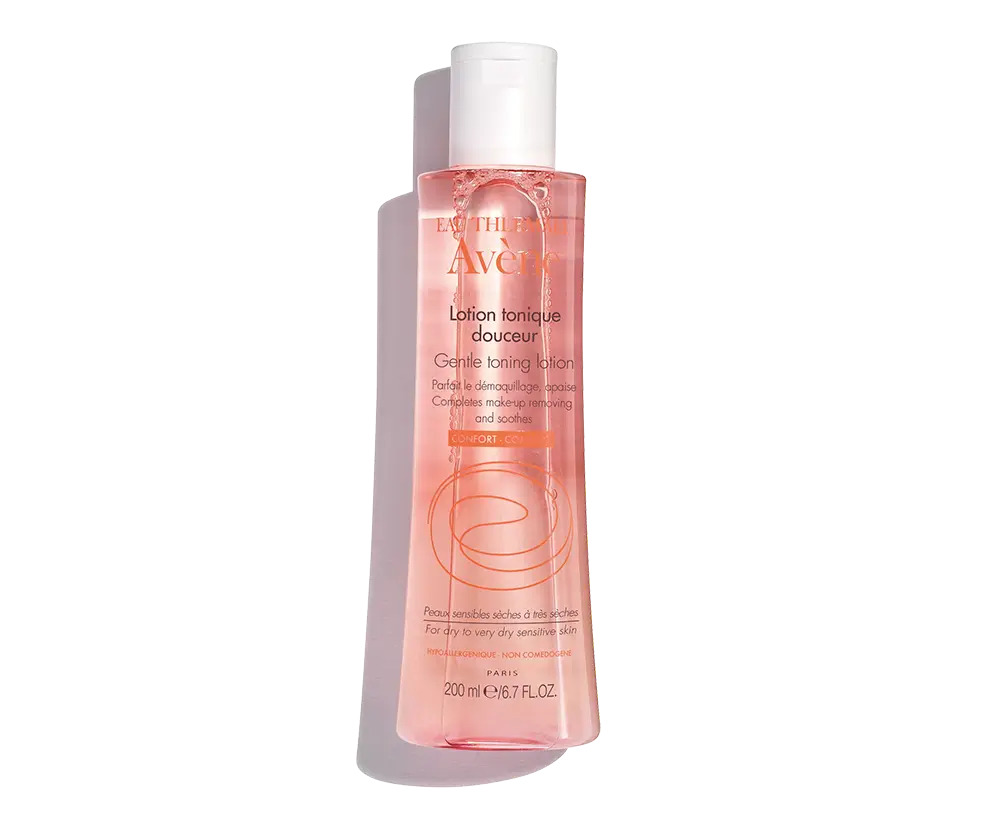 For skin that simply can't handle harsh, drying astringents, Avene is offering one of the best facial toners.
It's the toner recommended by skincare professionals worldwide, particularly for those with extreme sensitivity. It helps to release the skin's natural pH with every use.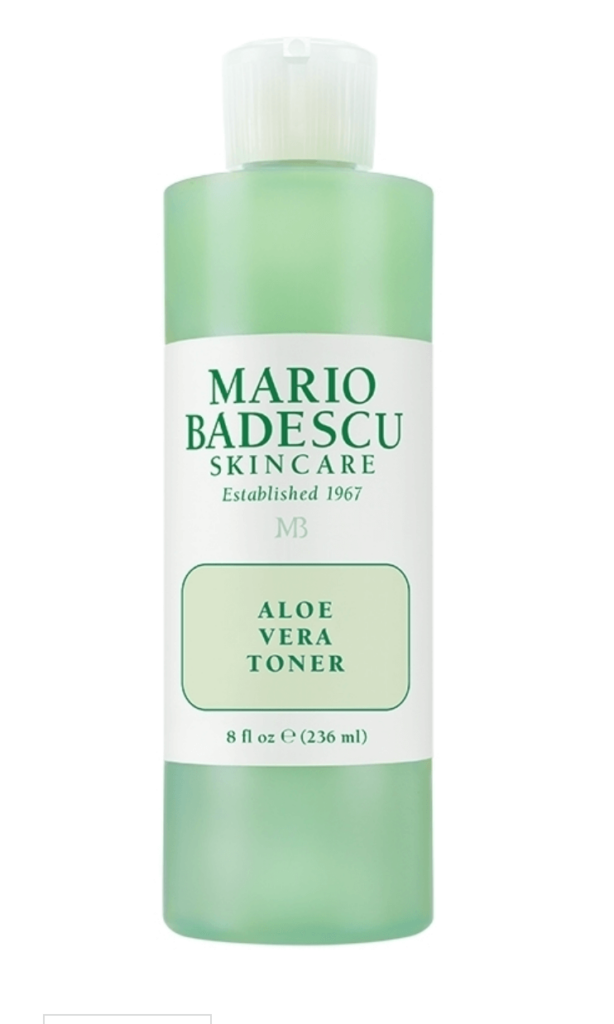 This soothing toner is made with the very calming essence of aloe vera. It's entirely alcohol and fragrance free, so you won't be at risk of any added aggravation.
What's more, this is one of the more affordable toners that doesn't at all lack in quality. The Mario Badescue range is known for taking sensitive skin into careful consideration.
Best Toner for Normal Skin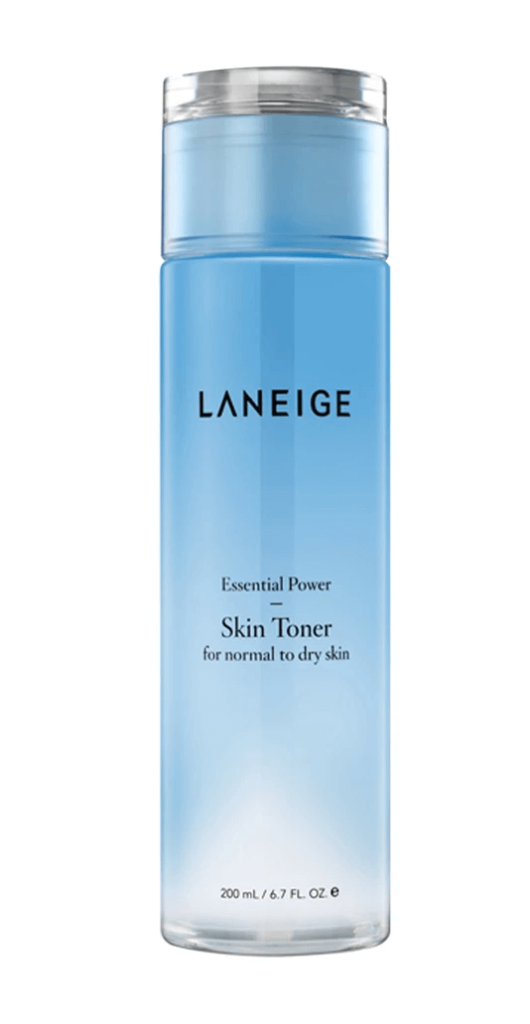 Laniege have made a number of the best skin toners over the years. This one has normal skin in mind, and is a one stop shop for those looking for a good tone without the admin.
The toner isn't cheap, but it does last long.
Best Korean Toner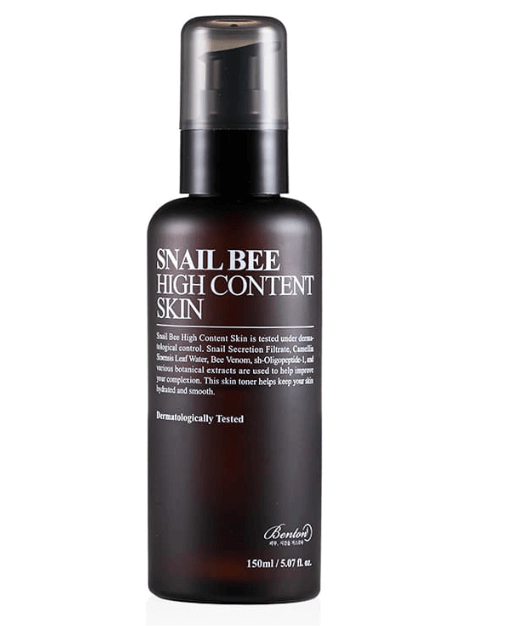 As far as K-beauty goes, we are obsessed with this toner by Benton. The watery solution glides onto the skin like silk, making it the best toner for glowing skin.
Benton's toner comes with a lengthy range of corresponding products, including a few serums and essences.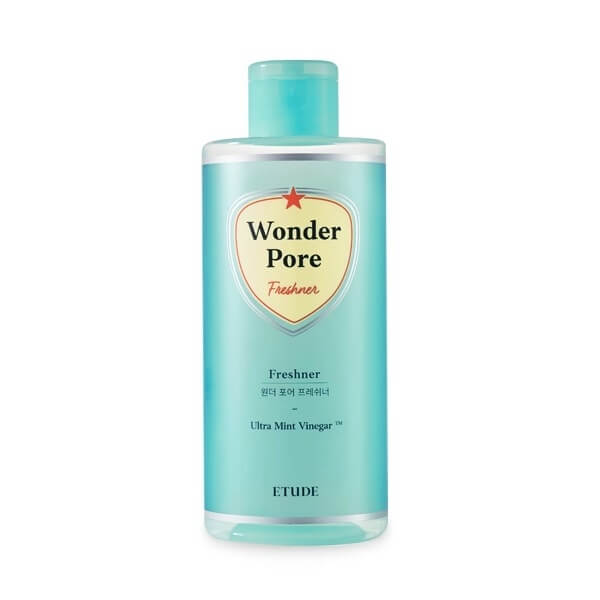 Another Korean brand that we love is Etude, and they too make a fantastic toner for dry skin.
The product is sold in much bigger quantities than regular toners, and retails at half the price. If your pores are incredibly large, this product works wonders in shrinking them down to size.
Best Hydrating Toner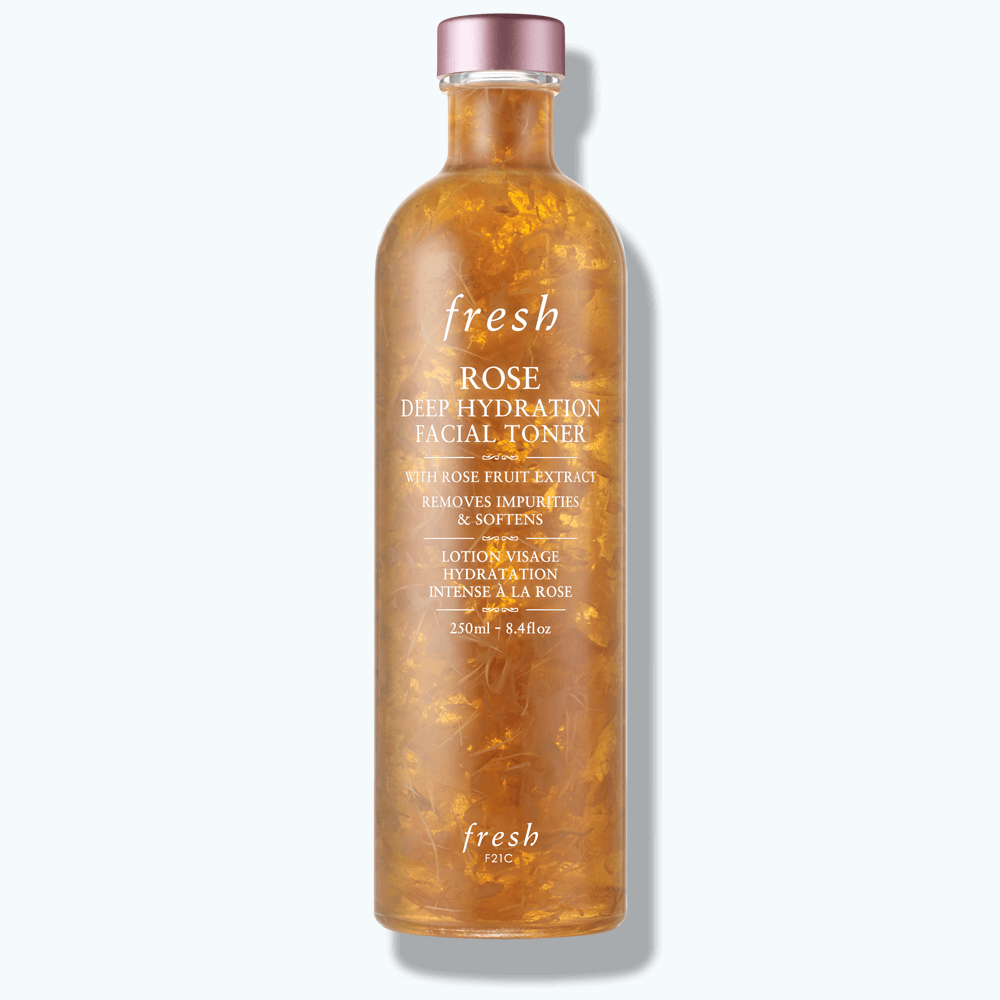 There are few toners as hydrating as this formula from Fresh. It's made with rose water and rose oils, offering unbelievable moisture to the skin that it covers. There are even rose petals in the bottle, just for that extra potency.
The product has received renowned praise and one of the best face toners on the market.
Best Toner for Glowing Skin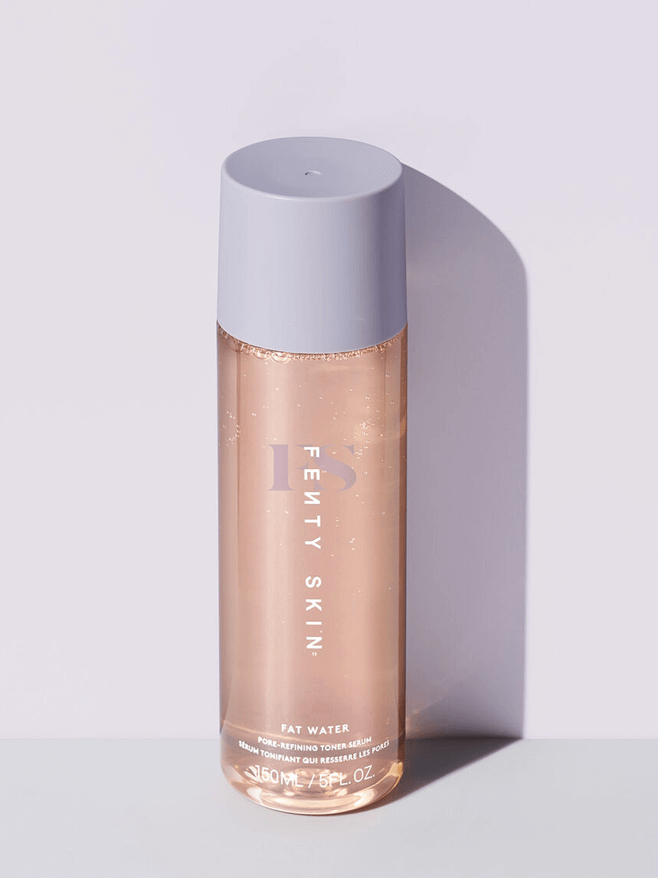 If anyone knows about glowing skin, it's Rihanna! Her toner, made by Fenty Beauty, is making waves for its hydrating, pore-closing, glow-giving abilities.
The product works best when used alongside the respective Fenty serums and lotions.
Best Toner for Large Pores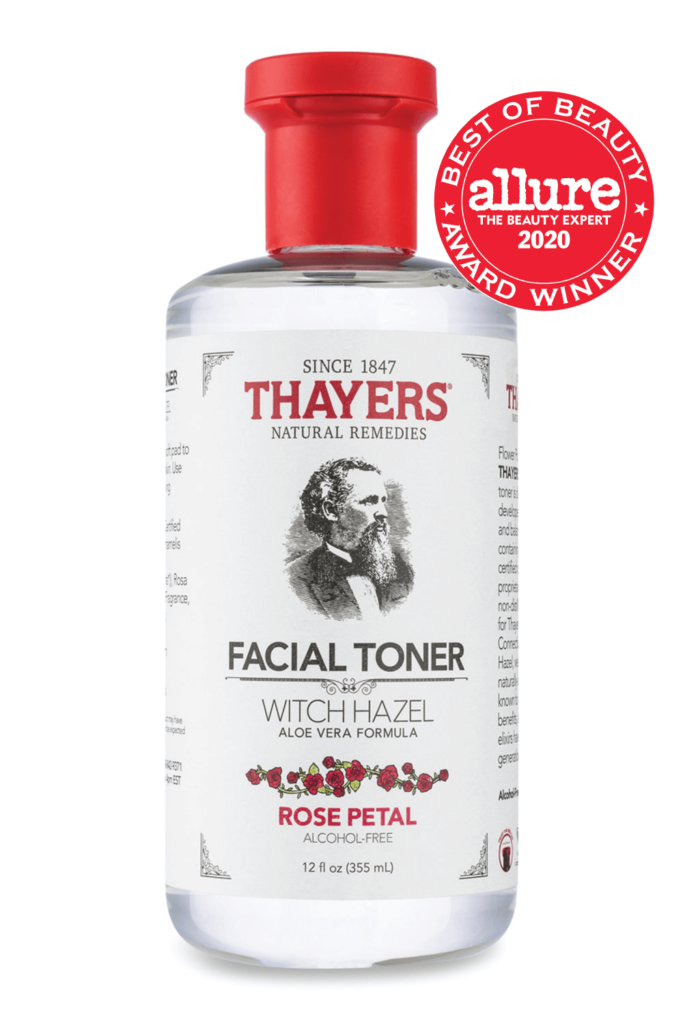 Consider Thayers as the OG of natural toning remedies and skincare solutions. They've been around since the beginning, and this particular toners happens to be the best for minimizing the appearance of large pores.
Thayers is also the best value for money, retailing at under $10 a pop.
Best Toner for Combination Skin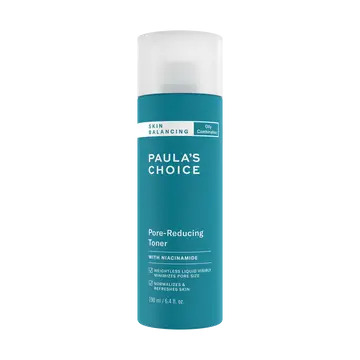 Combination skin can be tricky to shop for, but thankfully Paula's Choice has combined formulas into a single bottle, offering those with this skin-type a singular solution.
When skin is too oily, it will balance the excretion. When skin feels too dry, this toner will hydrate using deep pore penetration.
Best Skin Tightening Toner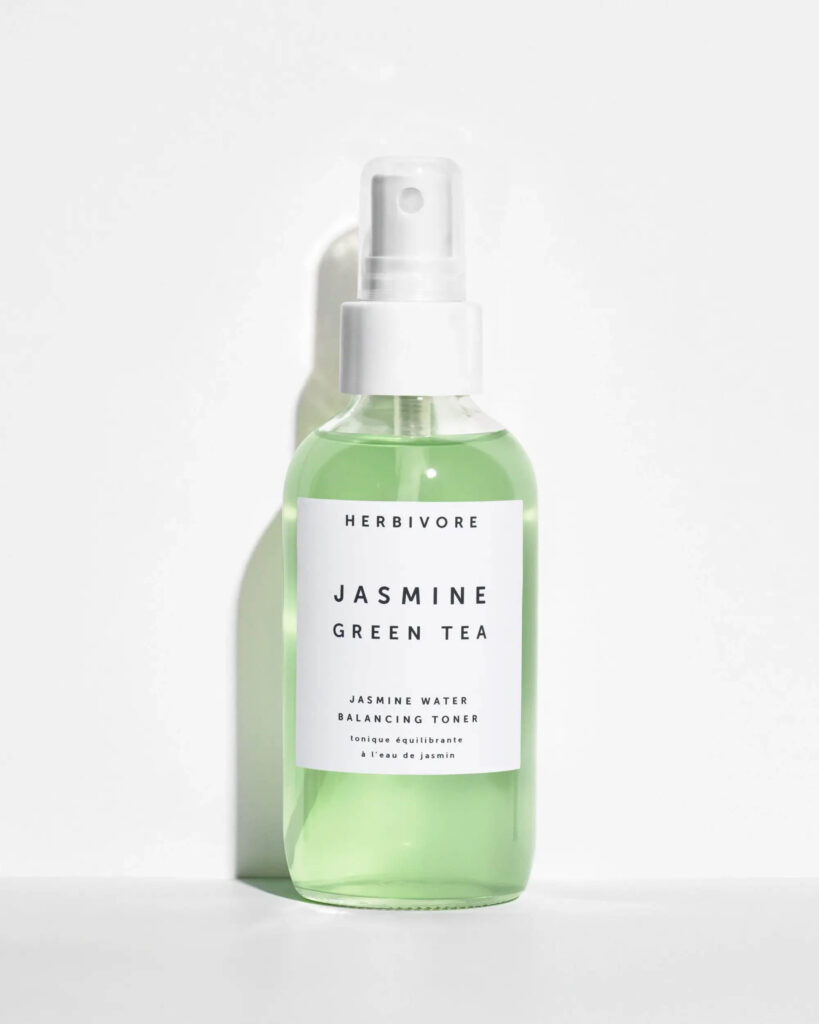 If you feel your skin is aging at a rate that is beyond your control, the right firming toner can help — this one by Herbivore Botanicals specifically.
It's a facial toner spray made with organic jasmine water and rich green tea. All ingredients are naturally sourced and applied via a gentle spray mist.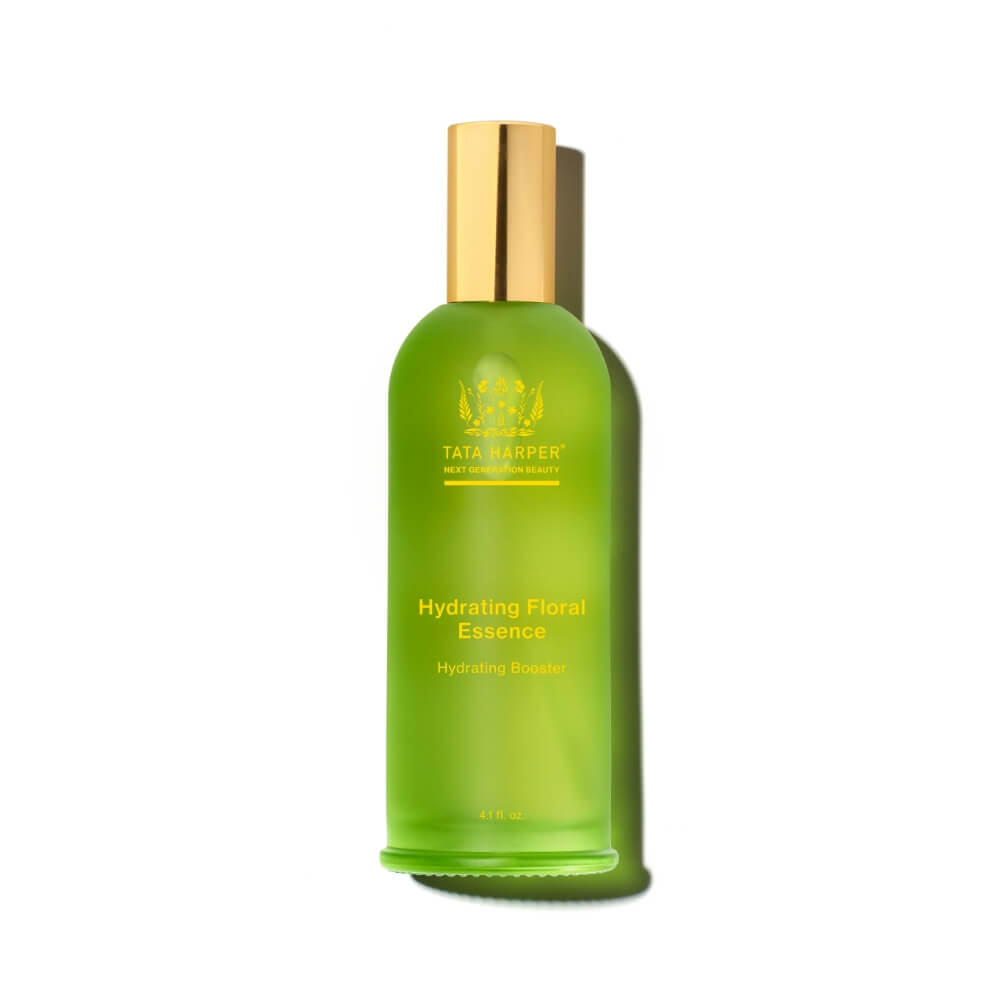 If you're serious about reversing the sands of time, then investing in this $100 toner by Tata Harper may be something worth considering.
This toner contains hyaluronic acid, which is uncommon and could very well be the reason for the intensely tightened skin it produces. Worth the splurge, in our opinion, for anyone over the age of 30 looking to minimize the appearance of existing wrinkles.
Best Toner for Oily Skin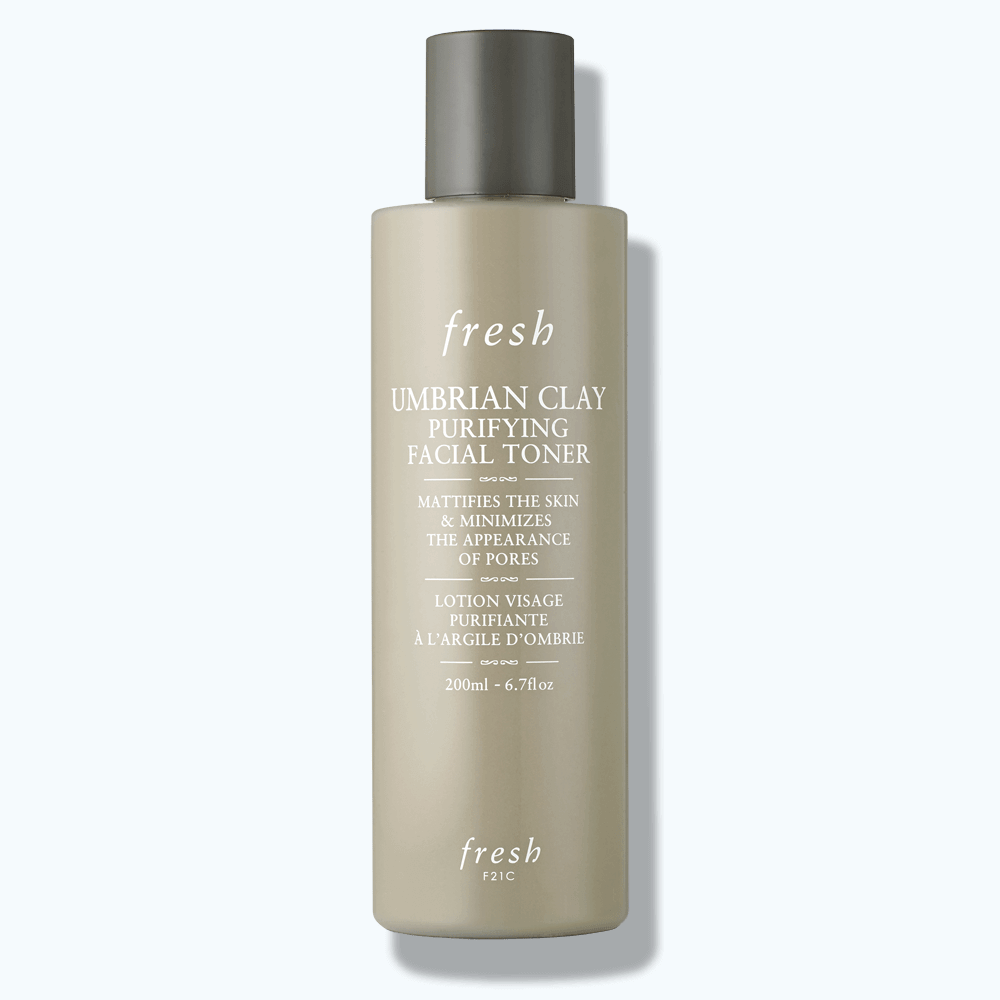 Another toner by trusted brand Fresh, this one contains the magic of clay, and the power to absorb excess sebum that usually contributes to oily skin.
It's balanced by lavender water, which clarifies the skin without drying it out. This is a toner to take seriously if you've not yet already.
Best Toner for Blackheads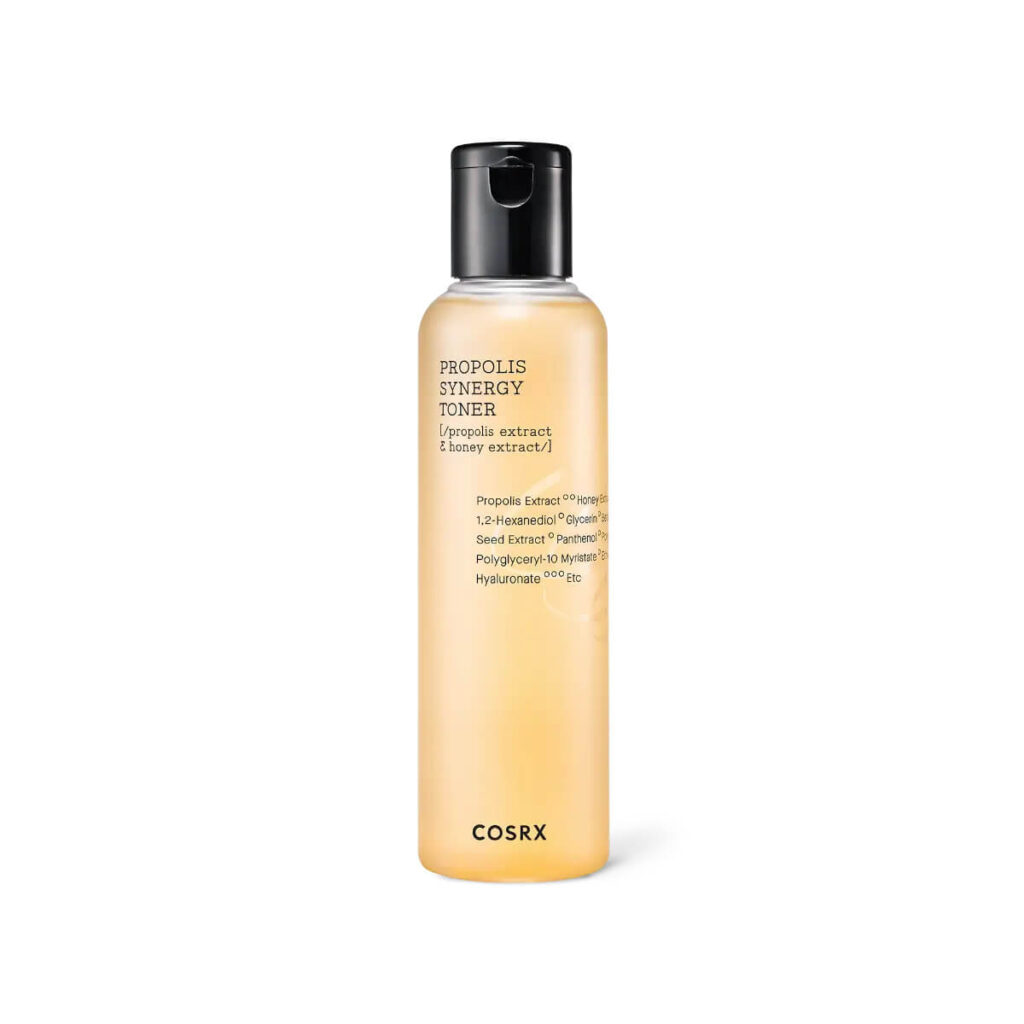 If there's one ingredient that can combat blackheads, it's propolis extract. This toner by CosRX contains it in abundance, working to combat breakouts and any other forms of acne that go along with it.
This is another serum that contributes to an overall glow when used long term.
Best Alcohol Free Toner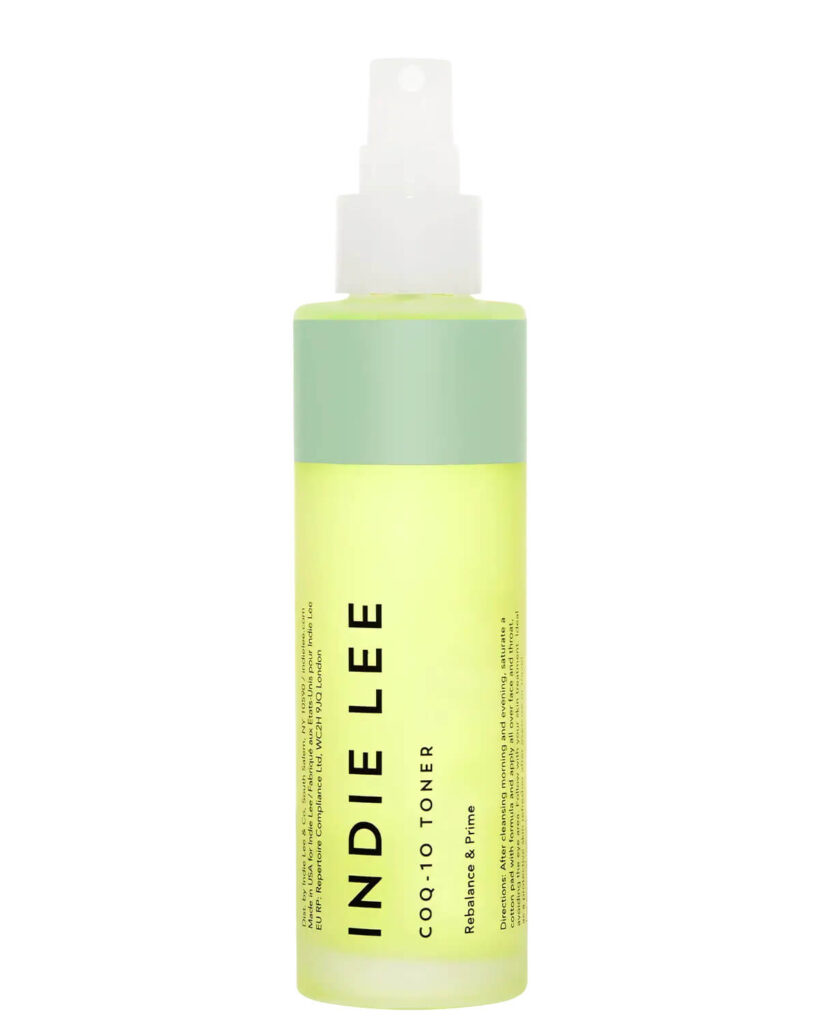 For healthier, smoother skin that doesn't enjoy exposure to alcohol on a daily basis, look to Indie Lee.
A combination of hyaluronic acid, papaya extract, sage and chamomile work wonders with just about every skin type, paving way for the rest of your routine to be applied semi-professionally.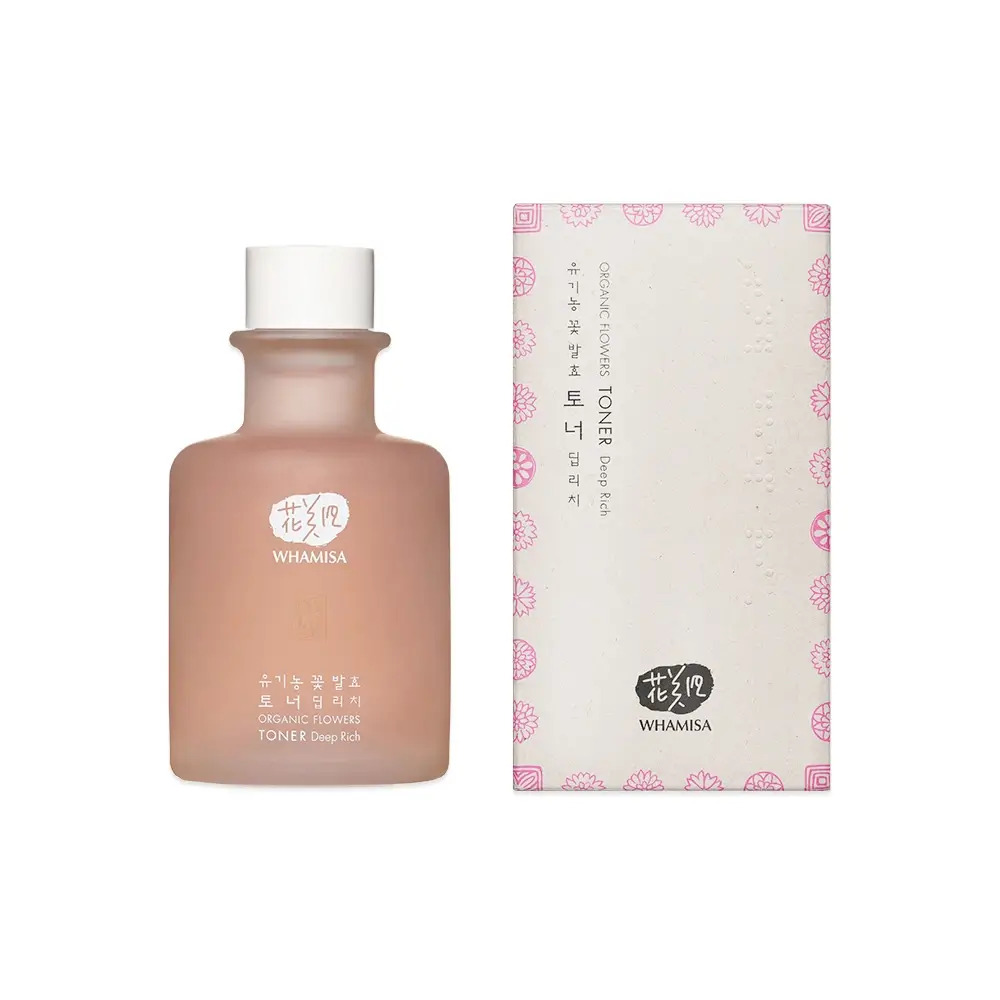 Instead of alcohol, Whamisa makes use of flowers, just as the Ancient Koreans did with tending to their own skin.
This toner is suitable for every skin type, and contains aloe, dandelion and argan.
Best Facial Toner for Men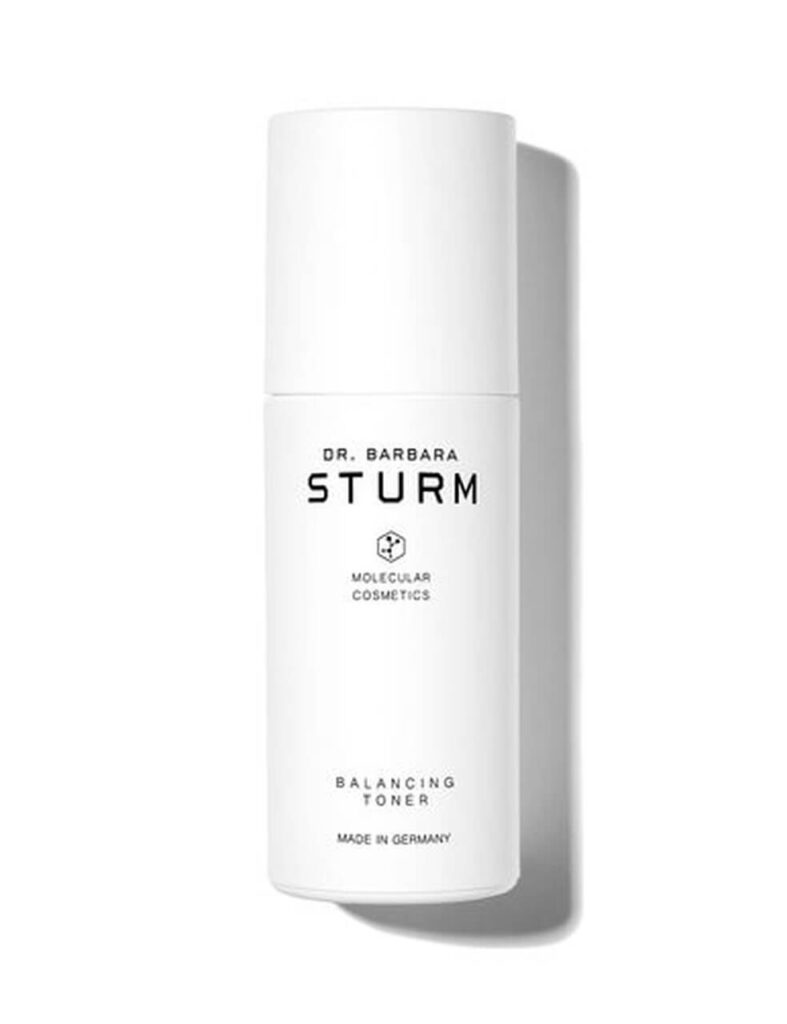 Let's get one thing straight, men don't need special toners, they simply need products that balance. This toner by Dr Sturm gets this, and offers a fabulous unisex formula that works to fight against build up and pore-stretching.
In the process, the pH value is balanced and offers subtle moisture, which is particularly ideal for individuals with beards.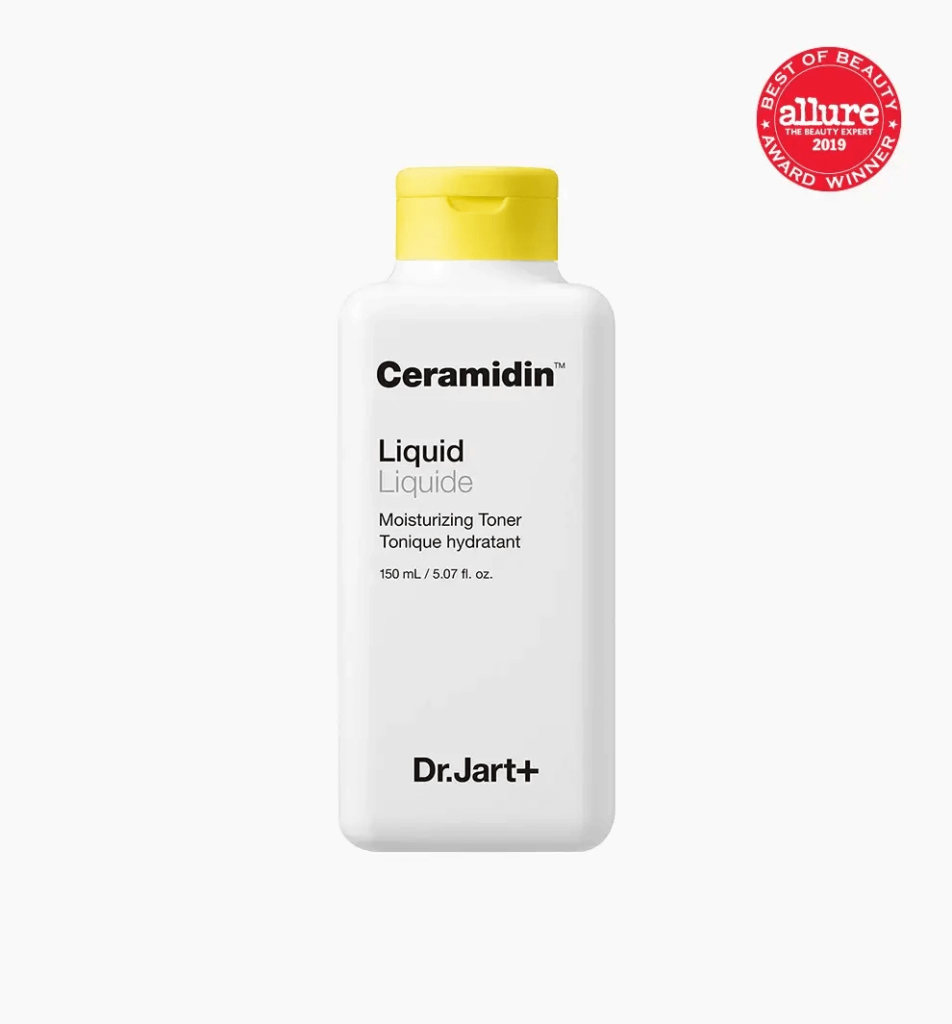 Men experiencing very dry skin often find that this toner by another trusty doctor offers them the deep moisture they are so in need of. It leaves the skin taut, allowing for the following steps in one's grooming routine to take place quite effortlessly.
Did You Enjoy This Article?
If you enjoyed this article, you might also like our articles discussing skincare such as: Gold Face Mask and Eye Mask, Top 15 Natural Face Moisturizer, and Best Face Wash for Acne.