Whenever your lips feel a tad dry or chapped, it's natural to reach for your favorite lip balm. And although the truth might be disappointing, many lip balms can cause more harm than good. Some of the salves are loaded with harmful chemicals that can cause adverse health effects. One sure-fire way of avoiding toxins while ensuring your lips are hydrated, flake-free, and supple is by going for natural lip balm.
In recent times, there has been a jump in the number of brands selling natural beauty products. In the same way, the demand for toxin-free, natural, and organic cosmetic products has sharply grown. For the average consumer, it's difficult to pick a good lip balm from the endless list sold today. This article will help you identify the best natural lip balms on offer, their benefits, and DIY recipes.
What is Lip Balm?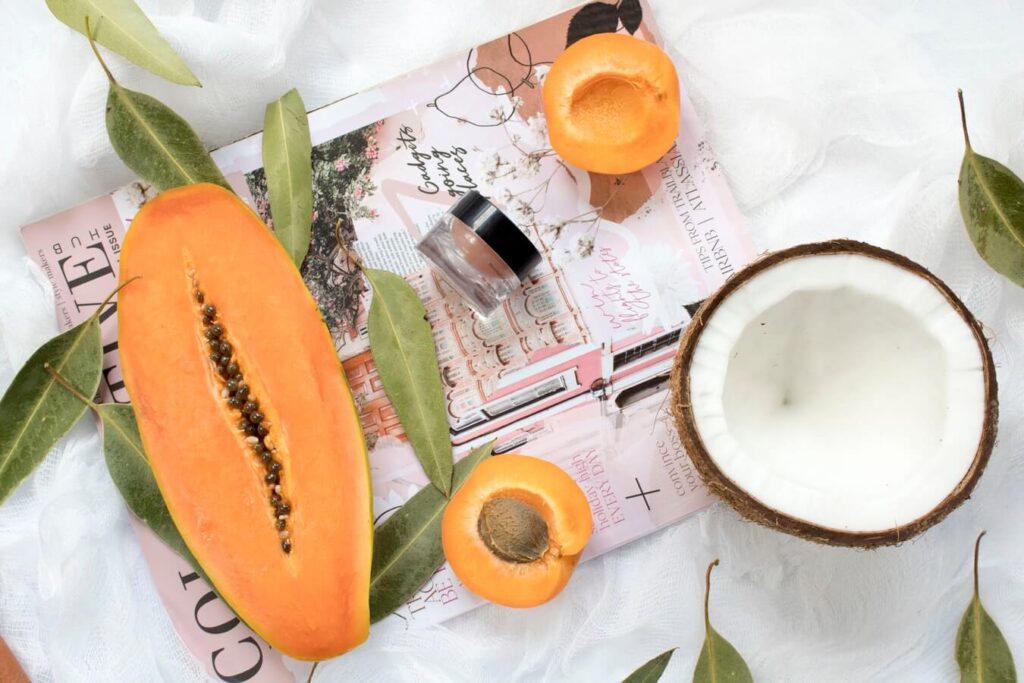 Lip treatment is a key part of any skincare routine. The skin on the lips is incredibly delicate and requires special care. Our lips have an extremely thin outer layer that is prone to cracks and chapping from time to time. A lip balm is a waxy substance that is commonly used to moisturize and relieve dry or chapped lips. Most lip balms contain beeswax as their main ingredient. Other types of lip balms have artificial flavors, chemicals, and dyes that make them appealing.
The primary use of a lip balm is to protect the sensitive skin on the lips from harsh elements such as the sun. Lip balms also ensure the lips are well hydrated and soft, in addition to providing relief for cracked and chapped lips.
Lip balms have been used from as early as 40 B.C. In the ancient days, Egyptians used beeswax on their lips for cosmetic and therapeutic purposes. In the early 20th century, commercial production of lip balms began, and the soothing salve started regularly appearing in store shelves, often packed in tubes. By the end of the 20th century, lip balms had become an everyday skincare product widely used all around the world.
Toxic Ingredients in Ordinary Lip Balm
Today the popularity of lip balms has grown in leaps and bounds. There are countless varieties of lip balms in cosmetic shops, drug stores, and local stores everywhere. However, what most people don't know is that many lip balms actually contain harmful ingredients. Some of the fragrances and chemicals in the balms can cause damage to the skin and body. Below, we'll list the lip balm ingredients you need to steer clear and suitable alternatives.
Petrolatum
Petrolatum is made from the same substance as the petroleum used in cars. Some manufacturers use toxic compounds in the refining process. If the petroleum jelly gets contaminated, possibly with polycyclic hydrocarbons, it becomes harmful. These chemicals are commonly linked to breast cancer and other serious ailments. Another major concern with petrolatum is that it forms an airtight layer on the skin, which increases the absorption of harmful substances into the body.
Parabens
Parabens are a common ingredient in the cosmetic world. They are extensively used in lip balms. Parabens act as flavors or fragrances in many poor-quality lip balms, particularly the ones sold to younger customers. Tinted lip balms, commonly found in beauty stores, are also big culprits for artificial fragrances, which are used to make the product more attractive.
Parabens have the ability to mimic estrogen, which makes them unsafe for everyday use. They have been associated with some forms of skin and breast cancer.
Synthetic Fragrances
Popular in most low-quality lip balms, synthetic fragrances are mainly added to enhance the appeal of a product. In some cases, the fragrances are used to mask the bad smell of other ingredients in the balm. Synthetic fragrances often contain heavy metals that are known to cause harm to the body. In addition, fragrances are major triggers for people who suffer from allergies. Given their harmful effects, it's best to avoid these artificial scents and fragrances.
Chemical Sunscreen
The skin on the lips lacks the all-important melanin, which protects against harmful UV rays. As a result, manufacturers mostly use some chemical sunscreen in lip balms to provide protection from the sun. Oxybenzone, octinoxate, and homosalate are some of the chemicals widely used in lip care products. These substances are hormone disruptors that result in infertility in men and harm women's reproductive health.
Butylated Hydroxyanisole
Butylated compounds are preservatives mostly used in the manufacture of lip balms. The substances are highly dangerous for human skin. They are widely known to cause cancer, respiratory irritation, reproductive health problems, organ-system toxicity, and developmental issues. When shopping for a lip balm, it's important to avoid products that contain these toxic substances.
What is Natural Lip Balm?
The beauty market is flooded with cheap, synthetic lip balms. As such, it's highly recommended to get a natural lip balm made with quality natural ingredients. A great natural lip balm will keep your lips soft, moist, and safe from sun damage. Although a bit more expensive, natural lip balms provide superior moisturizing effects and healing to dry lips compared to their synthetic counterparts. Moreover, natural lip balms do not have potentially toxic ingredients like petrolatum, parabens, propylene glycol, and other cancer-causing chemicals.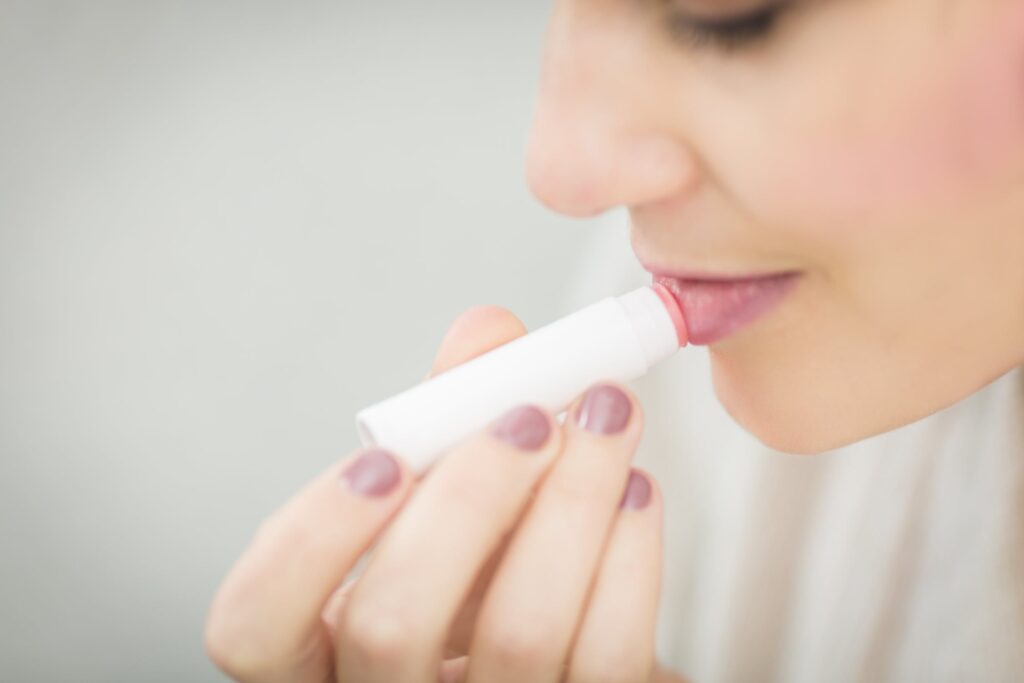 Reasons to Use Natural Lip Balm
Nourishes Lips
Unlike artificial lip balms, which often cause the lips to dry and crack, natural lip balms contain healthy ingredients that nourish the skin and heal cracked lips.
Protects from the Sun
Natural lip balms offer full protection to the lips from the harmful UV rays. Besides the cover from the sun, natural lip balms protect lips from drying during the cold season. The non-synthetic balms keep the natural moisture locked in and offer long-lasting protection from harsh conditions.
Doesn't Contain Harmful Substances
Natural lip balms are made using naturally occurring ingredients that are safe to apply on lips. The balms have no harmful effects on the body even when ingested. On the contrary, artificial lip balms contain numerous dangerous ingredients, which often lead to serious ailments with prolonged use.
What is Organic Lip Balm?
Organic lip balms, just like the natural lip balms, use strictly organic ingredients such as cocoa butter, beeswax, vitamin C and vitamin E, to bring out soft, moist lips. Many organic lip balms also use eco-friendly products in their formulation and contain significantly fewer ingredients compared to synthetic lip balms. Besides, organic products are not only good for your body but also for the environment.
Reasons to Use Organic Lip Balm
Strong Health Benefits
Many organic lip balms contain vitamins and antioxidants that not only hydrate your lips but also replenish the skin cells, heal damaged cells, and boost the health of your lips.
Eco-Friendly
In modern times, people are environmentally conscious and prefer products that are safe for the environment. The good news is that organic lip balms contain natural components that are environmentally friendly. Organic lip balms use ingredients found in nature and, therefore, cause no damage to the environment even during extraction. To conserve the environment and reduce the carbon footprint, you should consider using organic lip balms.
Antimicrobial Qualities
Organic lip balms have remarkable antimicrobial properties that fight disease-causing microbes. The balms use components like coconut oil, rosemary oil, and beeswax, which are potent antibiotics. These ingredients effectively provide protection against bacterial or fungal infections.
What is Vegan Lip Balm?
A vegan lip balm is one that contains no animal products or harmful artificial ingredients. As more people embrace the vegan lifestyle, demand for vegan lip balms has shot up. Most lip balms contain animal products like beeswax and lanolin, substances that are not vegan-friendly. Vegan lip balms use ingredients like sunflower oil, coconut oil, and calendula flower extract. These products are cruelty-free and suitable for a vegan lifestyle.
Reasons to Use Vegan Lip Balm
Gentle on the Lips
Vegan lip balms are gentle and less harmful on the lips as they are made using natural products. On the other hand, non-vegan, synthetic lip balms are usually harsh on the lips and cause a lot of damage to the skin.
Offer Deep, Long-Lasting Hydration
Vegan lip balms are rich in healthy vitamin C and vitamin E, which provide deep hydration and long-lasting moisturizing effects. These balms leave the skin soft and shiny for hours on end.
Animal Friendly
Vegan lip balms don't use any animal products. They also avoid products that harm animals during the manufacturing process. Vegan lip balms are perfect for those committed to living a vegan lifestyle. All the ingredients in these salves aren't tested on animals. They are safe alternatives to other lip products, mostly animal ingredients like eggs, lanolin, and beeswax.
Top 9 Best Natural Lip Balms
1. Burt's Bees Cucumber Mint Lip Balm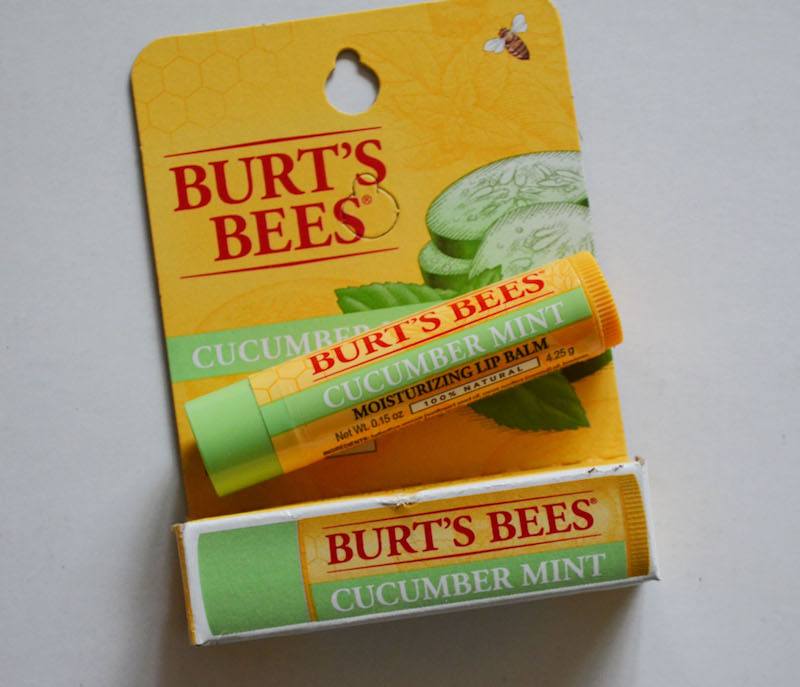 The Burt's Bees Cucumber Mint Lip Balm is 100 percent natural and is manufactured using beeswax, pomegranate, vanilla bean, mango extracts, cucumber, and peppermint oil. It's highly popular for its cooling and refreshing properties, thanks to peppermint oil. The lip balm is free from harmful chemicals.
Another great option by Burt's Bees came recommended by Rex Chatterjee, the creative director of Dune Road Lifestyle. Chatterjee says, "keeping things all natural is a must for us, and we usually go with the Vanilla Bean Lip Balm from Burt's Bees. Not only is it all natural, it's also the best product for moisturizing lips that we've ever tried."
2. Frank Body Lip Balm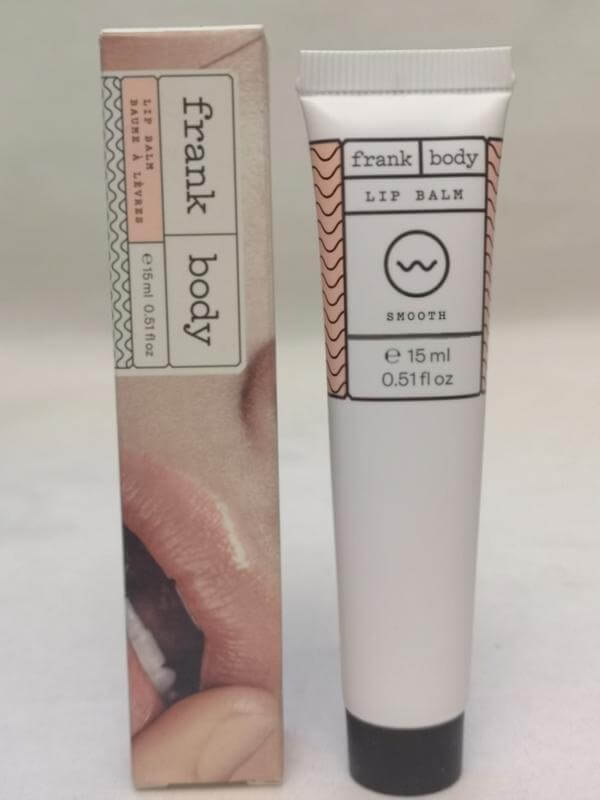 The Frank Body Lip Balm is entirely natural and is made using cherry extracts and rose oil. It protects the lips' natural oils from evaporating, giving all-day hydration. For a moisturizing and natural shine, this is the lip balm for you. Chapped and dry lips quickly turn plump and moisturized with a single sweep of the Frank Body Lip Balm. The natural lip balm is quite pocket-friendly.
3. eos Super Soft Shea Sphere Lip Balm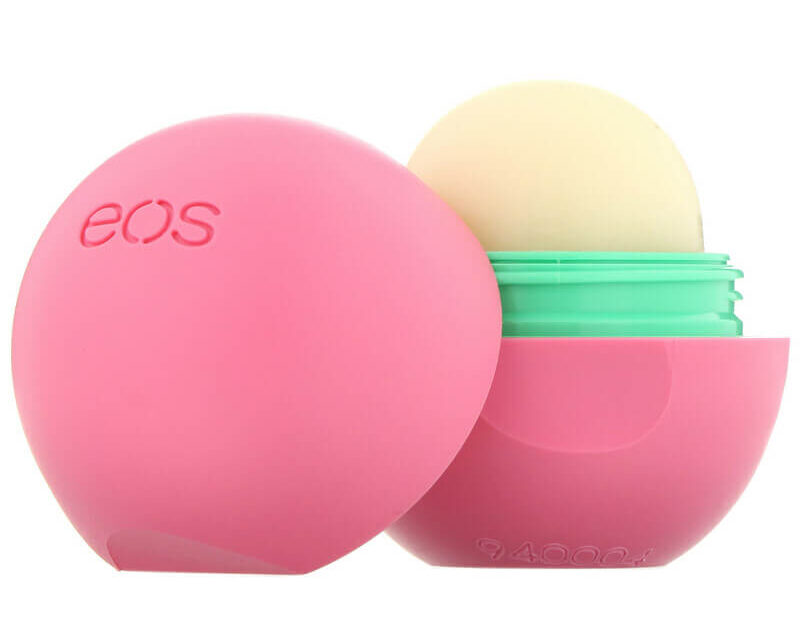 This lip balm is a fully natural balm that is formulated using shea butter and honey. It's ideal for the whole family because it's light and gentle on the lips. The shea butter gives a soothing feeling when applied on the lips. Additionally, the eos Super Soft Shea Sphere lip balm is extremely popular for its sweet taste derived from honey.
4. Smith's Rosebud Salve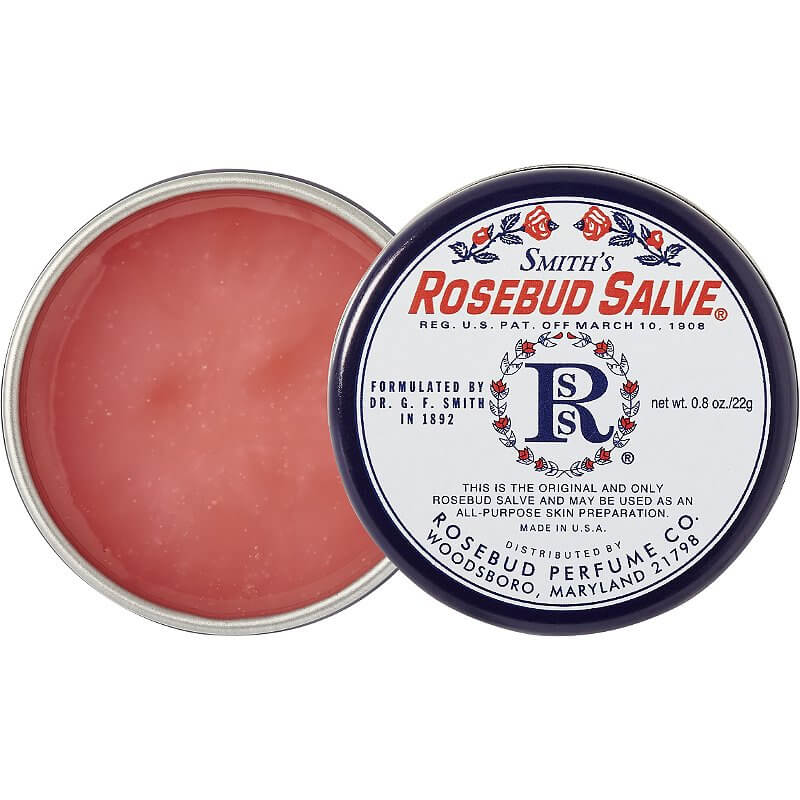 The Rosebud Salve lip balm is made from a blend of essential oils and botanical extracts. It has a sweet rosy scent and feels smooth on the lips. The balm effectively protects and hydrates chronically dry and chapped lips, leaving them well-nourished and supple. Users describe it as the best natural lip balm.
5. Supergoop! Acai Fusion Lip Balm SPF 30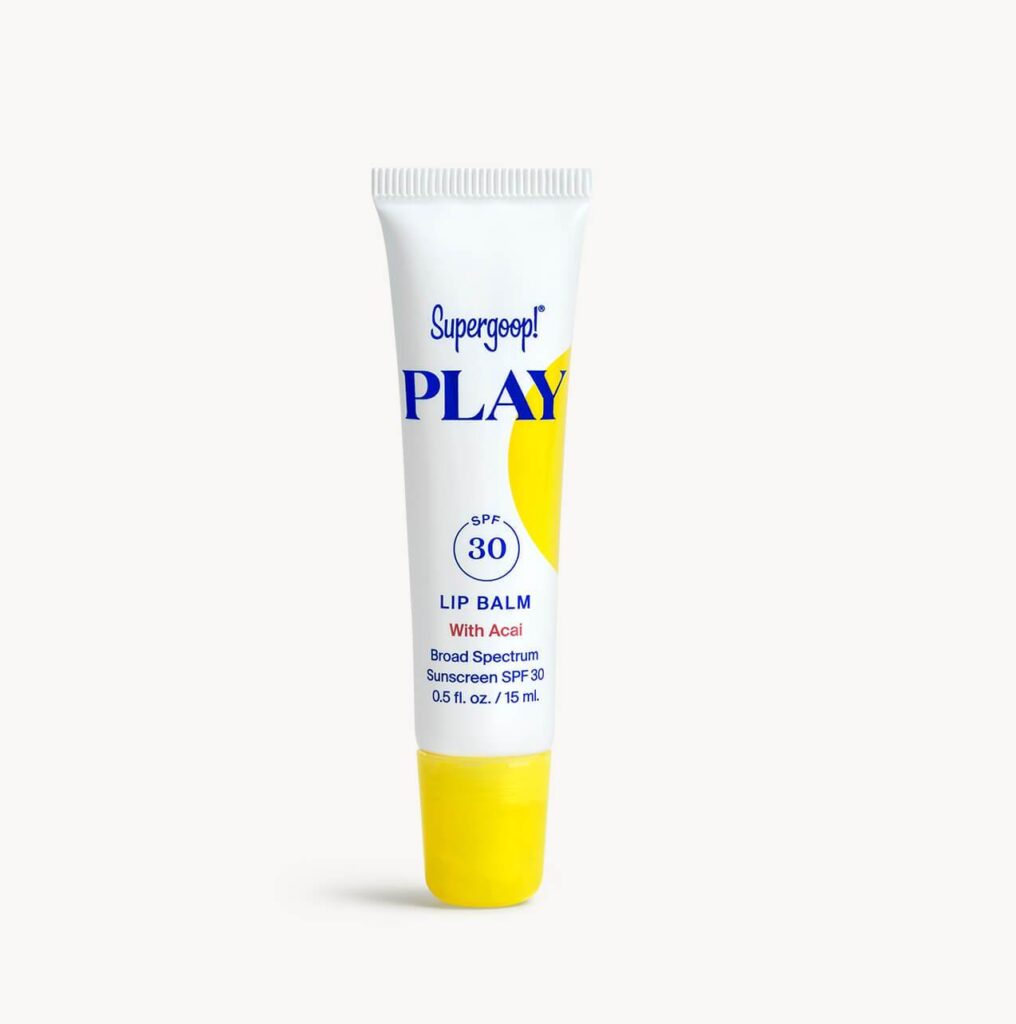 It's essential to have a lip balm that has sunscreen for effective protection during the hot summer months. The Supergoop! Acai Fusion Lip Balm SPF 30 is an excellent natural lip balm with sunscreen. It's formulated using naturally occurring ingredients like acai, honey, shea butter, sunflower seed oil, and petroleum. The salve offers full protection against UVA and UVB rays. Moreover, acai contains beneficial antioxidants that reinvigorate the cells on the lips making your lips supple and healthy.
6. Mentholatum Natural Ice Lip Balm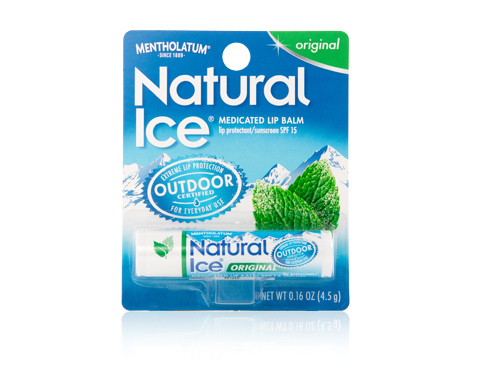 The Mentholatum Natural Ice lip balm is a natural product known for its powerful healing properties on chapped and cracked lips. The lip balm quickly restores dried lips and provides a soothing effect on cracked lips. It's manufactured using mint leaf extracts and other natural ingredients that are safe for application on the lips.
7. Primally Pure Grapefruit Lip Balm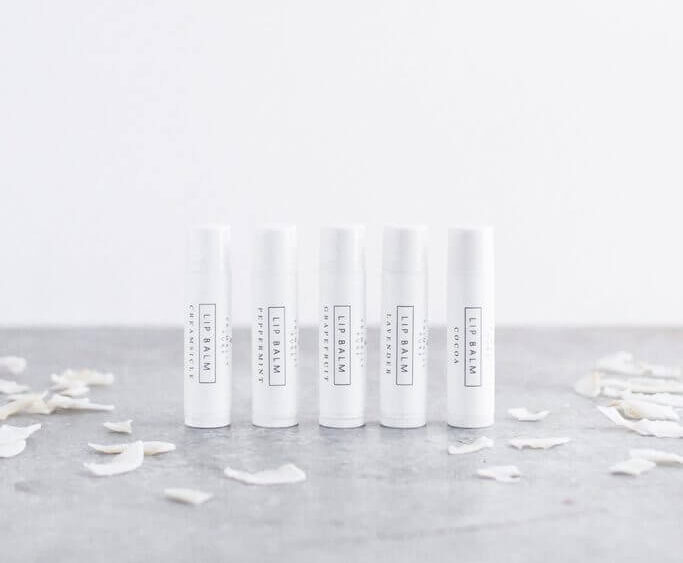 The Primally Pure Grapefruit lip balm is 100 percent natural and healthy. It's absolutely hydrating, and it makes the lips feel soft and replenished. Once applied, it has a lasting effect. The lip balm is made using essential oils like shea butter oil, coconut oil, and tallow extracted from cows. Consumers love this balm for its pleasant flavor obtained from the essential oils.
8. Relato Nativo Nourishing Lip Balm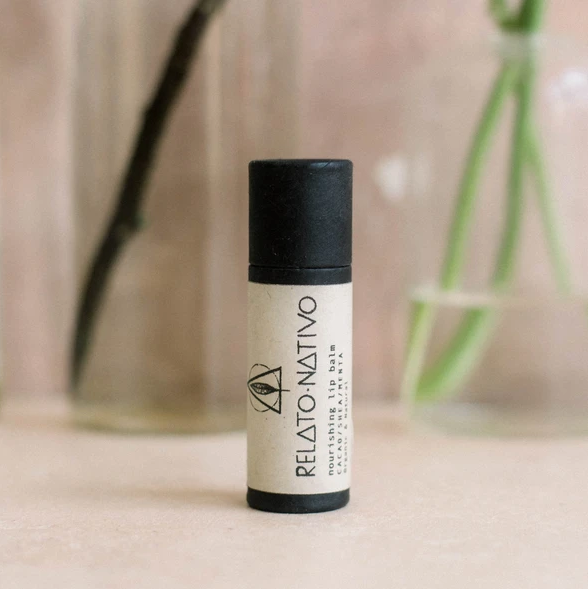 An eco friendly lip balm that's packaged in a paper tube and is handcrafted in Oaxaca, Mexico. It features organic botanicals such as cacao butter, shea butter, coconut oil, and peppermint. Leaves lips soft and nourished, plus a minty fresh breath!
9. Takeoff Beauty Round Trip Lip Butter Balm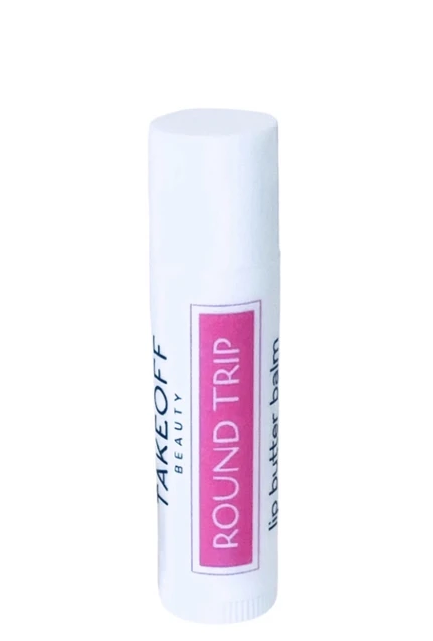 This lip balm was created by a flight attendant who is used to dealing with the effects of working in a low humidity and dry environment. This lip balm is formulated with shea butter, mango butter, beeswax, grapeseed oil and baobab oil; and is flavor and fragrance-free. These plant-based ingredients are designed to nourish the lips while forming a barrier to lock-in hydration and keep lips moisturized, especially when wearing a face mask all day.
Top 7 Best Organic Lip Balms
1. Osmia Organics Lip Doctor Lip Balm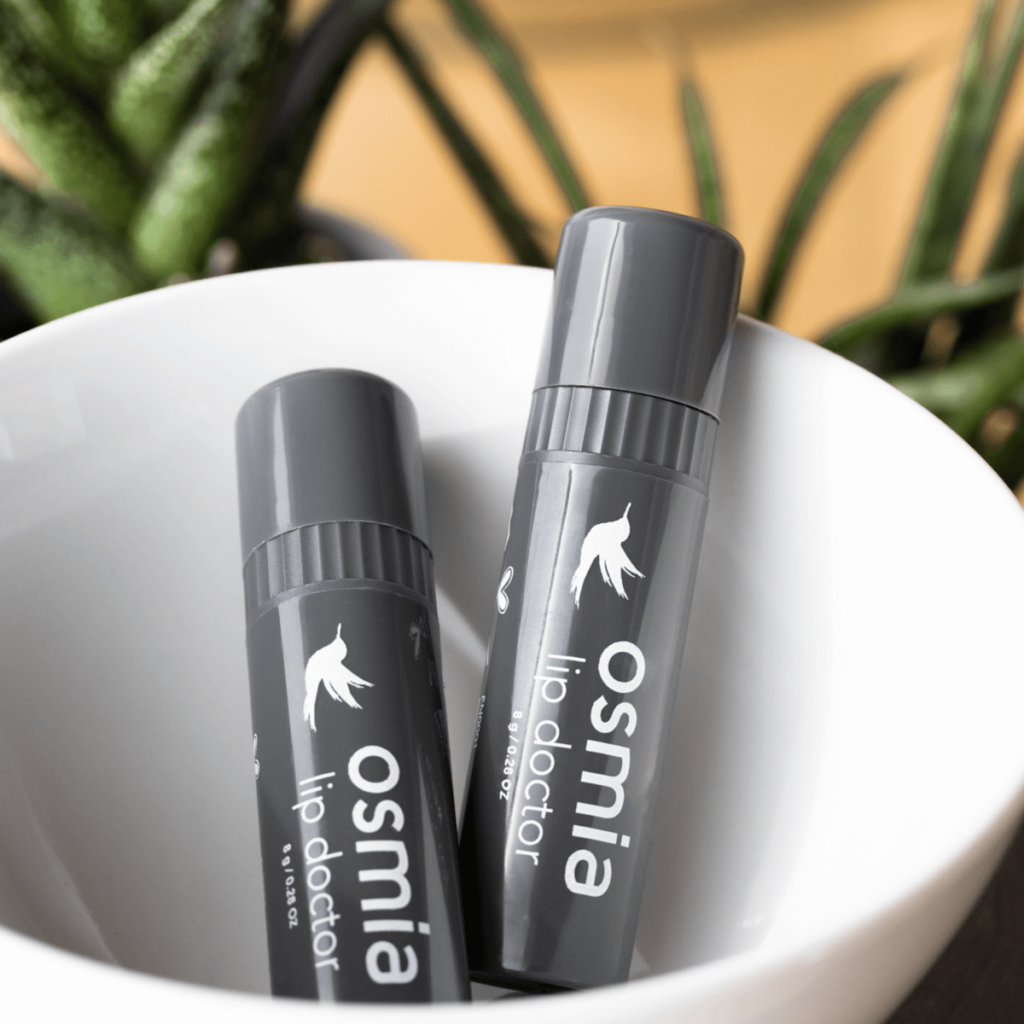 The Osmia Organics lip balm is a rich and creamy balm that keeps your lips protected and well moisturized. It's made using 87 percent certified organic ingredients, which include organic olive oil, organic lavender, organic cocoa butter, argan oils, organic avocado, and beeswax. The balm is an excellent lip care product for hydrating and healing dry and cracked lips. Osmia Organics lip balm is highly recommended for sensitive lips.
2. Badger Certified Organic Lip Balm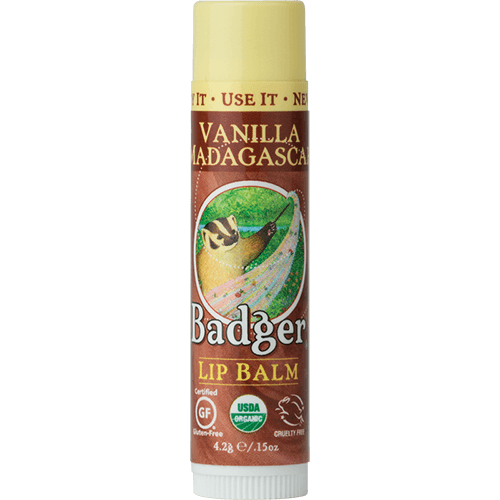 This is one of the best organic lip balms in the market. Rich in antioxidants and healthy nutrients, the Badger Certified Organic lip balm moisturizes your lips and makes them soft, supple, and radiant. The lip balm is produced using organic ingredients such as organic extra virgin olive oil, beeswax, organic aloe, rosehip extracts, and sea buckthorn, which offer a sweet scent and light texture. The Badger Certified Organic lip balm is smooth, super glossy, and provides full protection against the elements.
3. Alba Botanica Hawaiian Lip Balm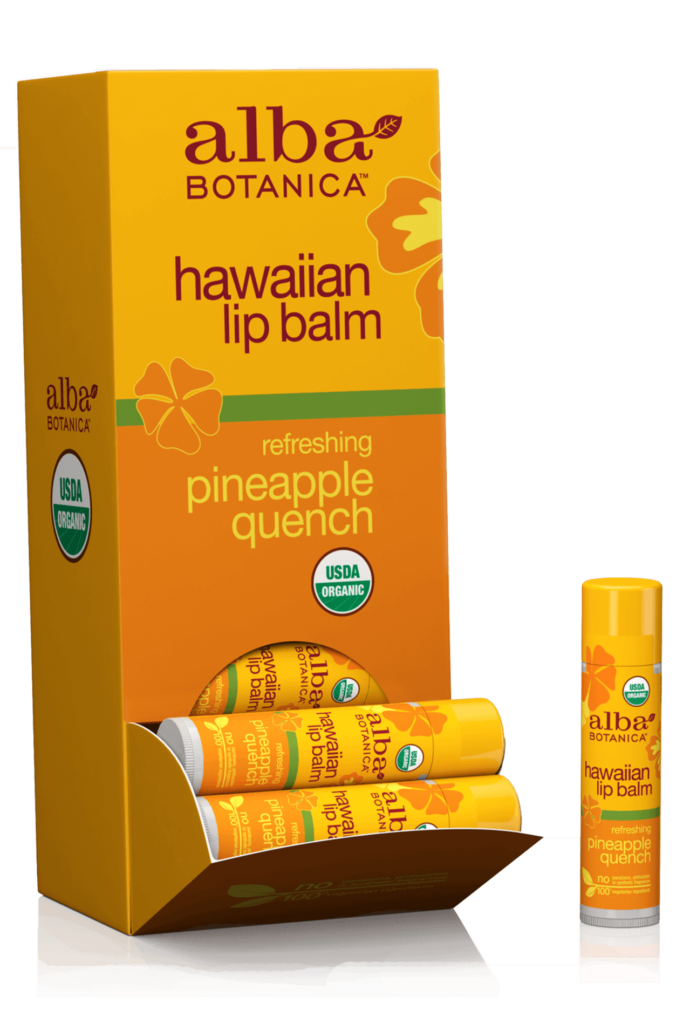 The Alba Botanica Hawaiian lip balm is deeply moisturizing and deliciously fruity. It offers a refreshing island treat to the lips and leaves them well hydrated. The lip balm is manufactured using fully organic products like lime, coconut oils, spearmint, combined with aloe vera, and vitamin E. It has a cool minty scent that soothes, refreshes, and moisturizes the skin on your lips.
4. Bodyceuticals Organic Calendula and Raspberry Lip Balm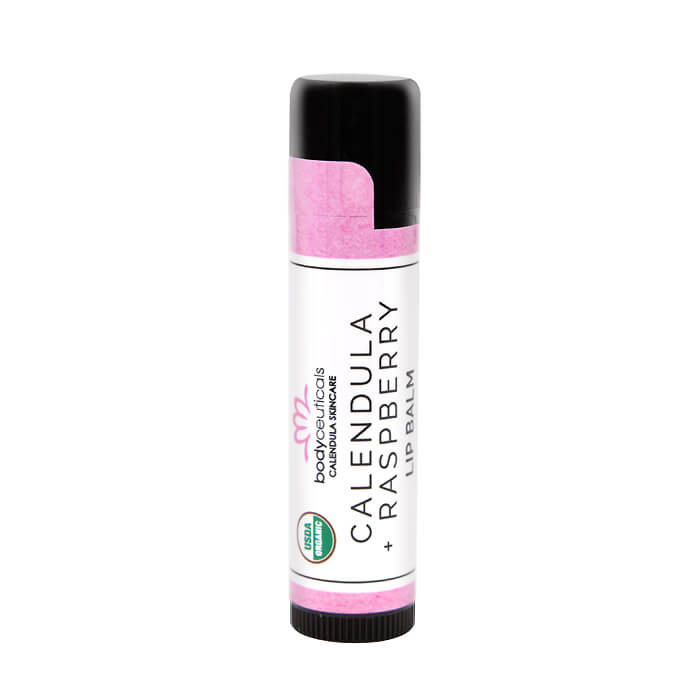 The Bodyceuticals Organic Calendula and Raspberry lip balm is a fruity balm that leaves your lips healthy and nourished throughout the day. It contains certified organic ingredients like organic beeswax, organic raspberry flavor, and organic stevia. The lip balm is made using the best quality ingredients, making it ideal for super-sensitive lips. Additionally, the balm can be used by people of all ages, from toddlers to older adults.
5. Milk + Honey Lip Balm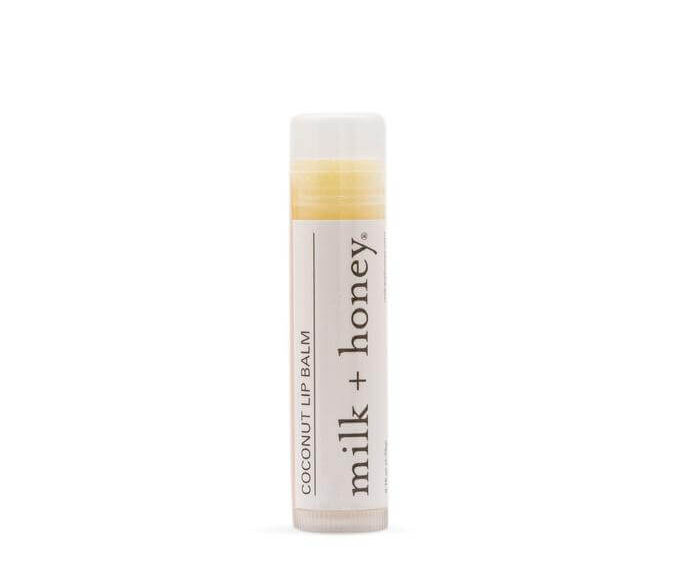 The organic Milk + Honey lip balm is one of the best-selling lip balms. It comes in a pleasant sweet vanilla scent. The balm contains coconut oil, vanilla extracts, mint oil, and shea butter as its key ingredients. Shea butter and coconut oil make it an excellent lip hydrator.
6. Kora Organics Noni Lip Treatment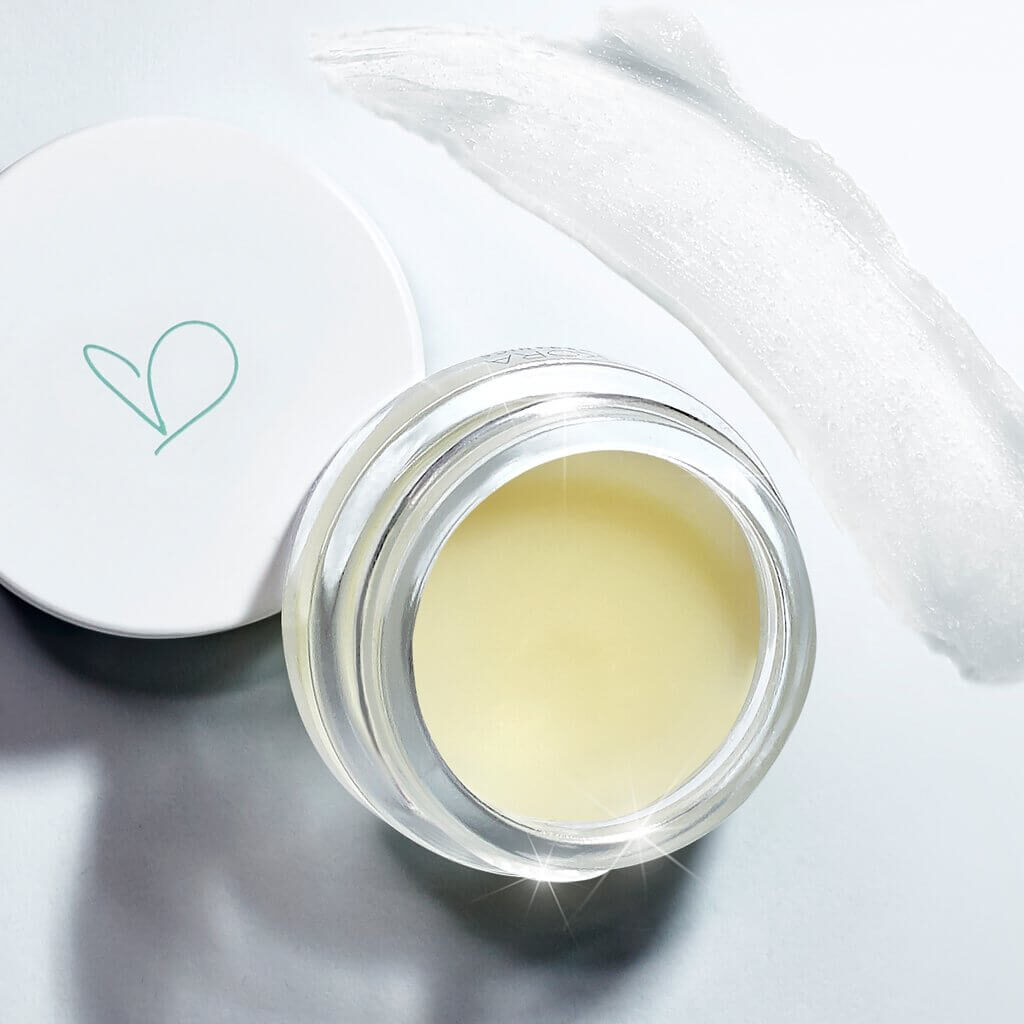 The Kora Organics Noni lip treatment is a creamy balm packed with antioxidants and beneficial minerals. The balm is made using a blend of all-natural organic compounds such as the noni fruit extract, desert date oil, licorice root, and cupuacu butter. Antioxidants and minerals contained in the lip balm help regenerate cells and heal dry lips, guaranteeing a natural, radiant smile.
7. eos Natural & Organic Stick Lip Balm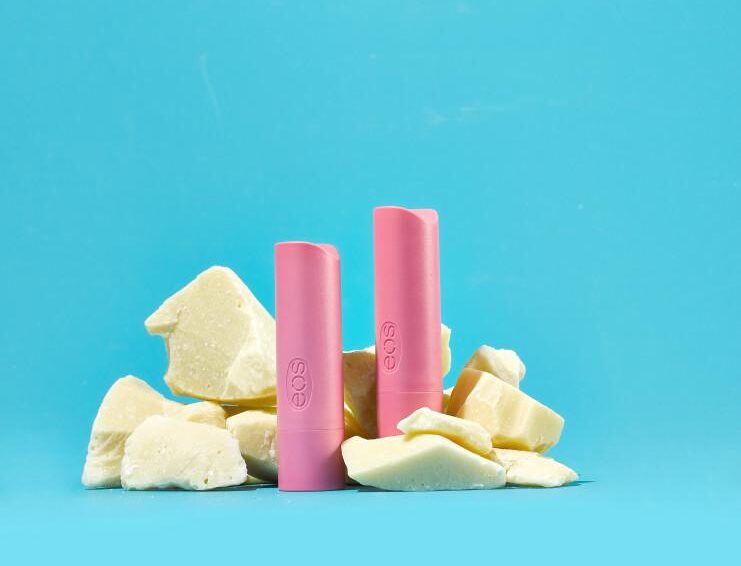 The eos Natural & Organic Stick lip balm is made from 100 percent organic ingredients and contains no artificial compounds. Its ingredients include sustainably-sourced shea butter, hydrating coconut oil, and jojoba oils for deep hydration. The balm is quite popular for its tasty, natural flavor, which leaves a sweet and soothing feeling on the lips.
Top 7 Best Vegan Lip Balms
1. Crazy Rumors Lip Balm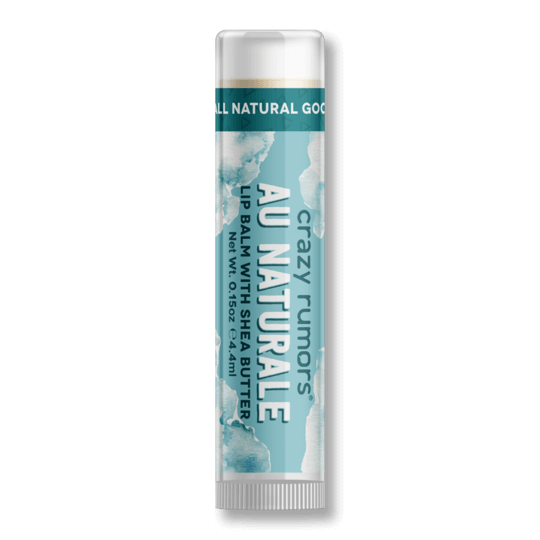 The Crazy Rumors lip balm is one of the well-known vegan lip balms. It comes in a wide variety of flavors from spiced chai, banana split, pistachio, and even "mystery flavor." It's a cruelty-free, 100 percent vegan salve made using the finest natural products. The key ingredients of the lip balm are soy wax, jojoba oil, shea butter, olive oil, and vanilla extracts.
2. Eco Lips Vegan Lip Balm Set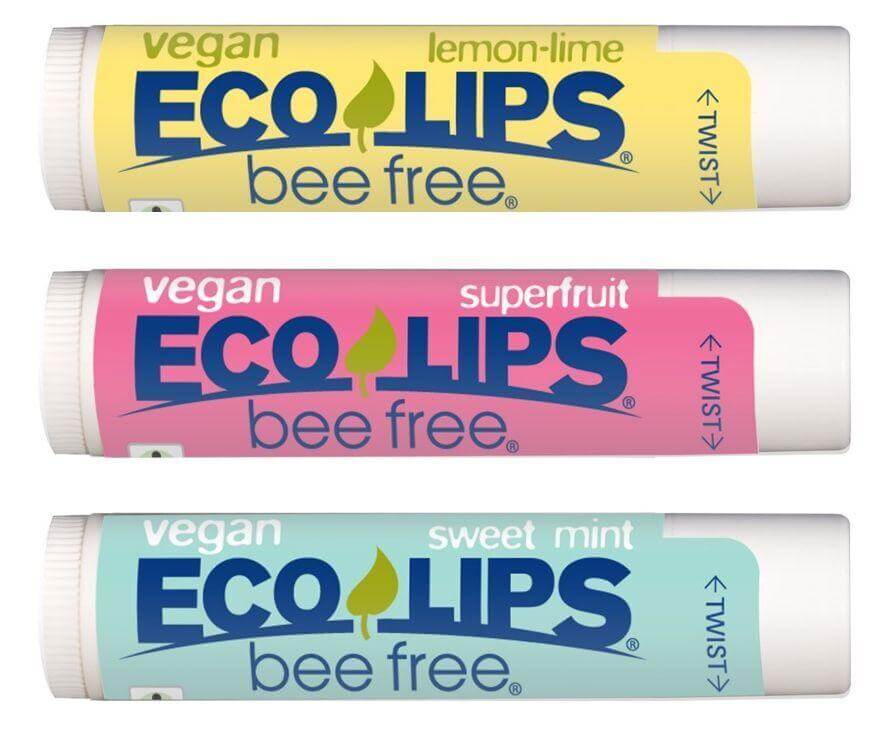 The Eco Lips Vegan lip balm is incredibly moisturizing and highly fragrant. It uses a combination of candelilla wax, certified organic cocoa butter, and organic coconut oil. The lip balm is free from toxic chemicals, which makes it safe for use by people of all ages. As the name suggests, it is also eco-friendly.
3. Sun Bum SPF 30 Lip Balm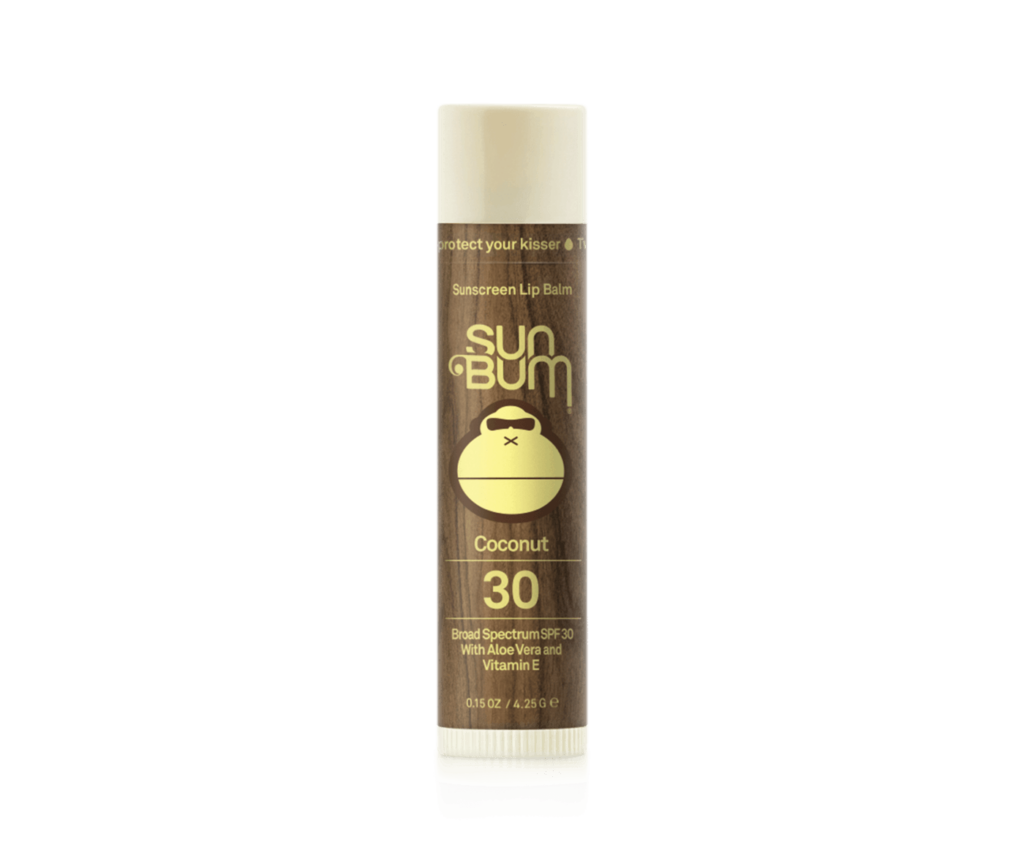 Sun Bum SPF 30 lip balm is a vegan lip salve that offers protection against harmful UV rays. In addition, it prevents lips from becoming chapped and retains the natural moisture on the lips. The lip balm is manufactured using aloe vera, cocoa butter, coconut oil, and vitamin E. Besides acting as a sunscreen, the Sun Bum SPF 30 lip balm nourishes the lips and heals damaged cells.
4. Hurraw Unscented Lip Balm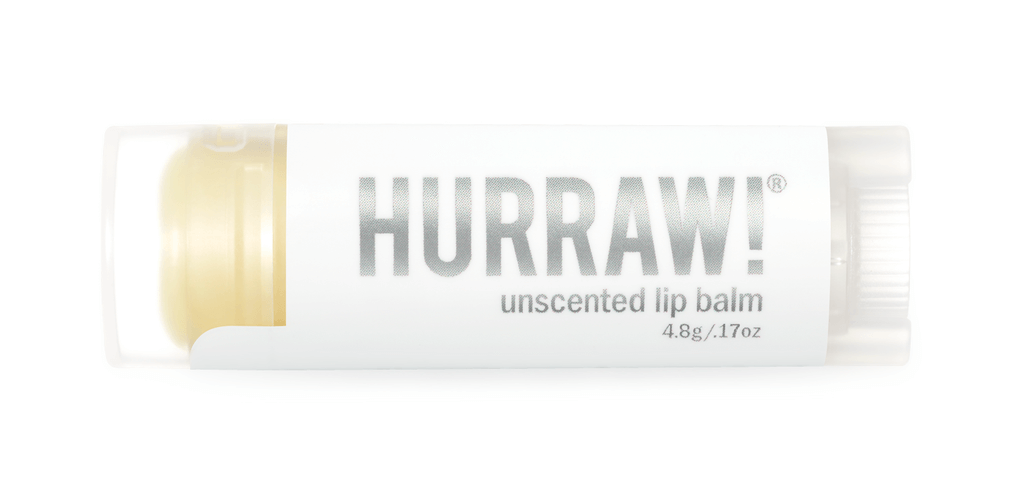 The Hurraw Unscented lip balm is a fully vegan lip balm made using candelilla wax, coconut oil, meadowfoam seed oil, and sunflower seed oil. It's mild and extremely beneficial for people with hypersensitive lips. It hydrates the lips and makes them smooth and supple.
5. Herbivore Botanicals Natural Coco Rose Lip Conditioner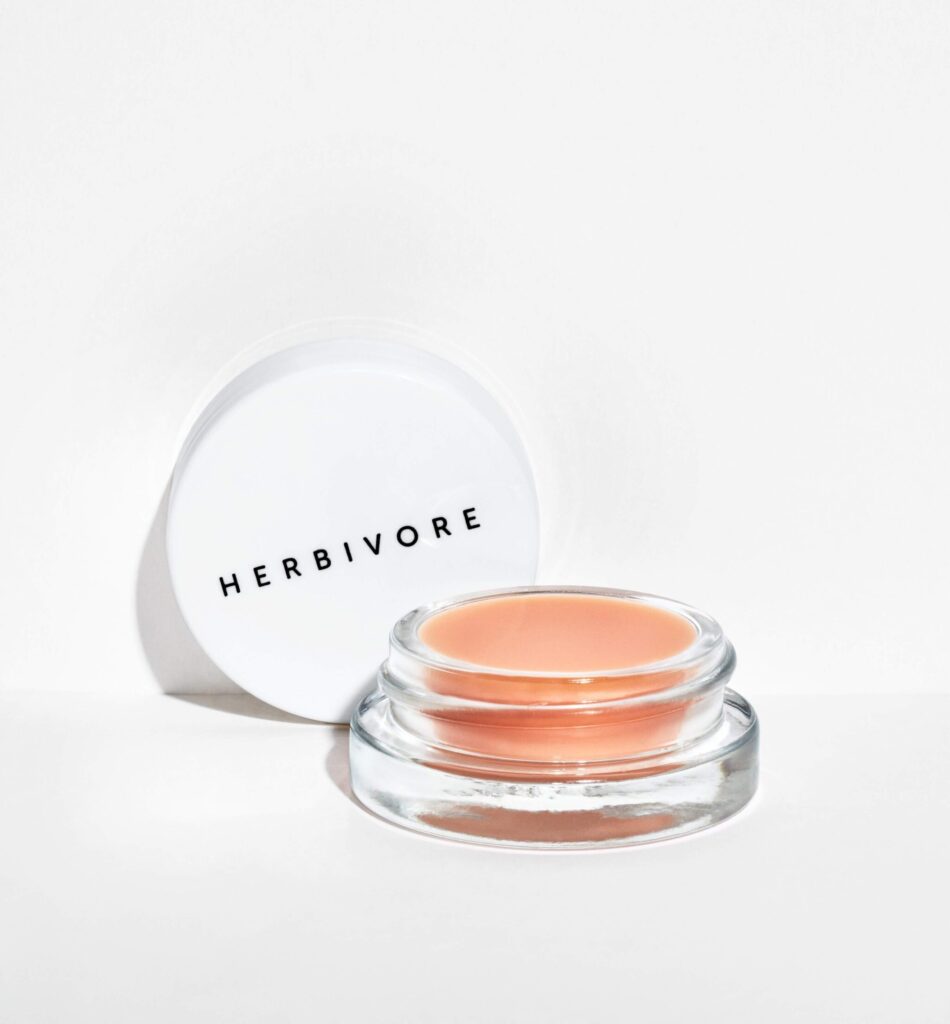 This lip balm is made from nutrient-rich, vegan-friendly ingredients like rose extract, coconut oil, meadowfoam sea oil, and orchid flower extract. It's remarkably moisturizing with a pleasant rosy scent. The lip balm doesn't contain synthetic fragrances or toxic ingredients that are harmful to the body. The Herbivore Botanicals, Natural Coco Rose lip conditioner exfoliates the lips, giving them a fresh and bright appearance.
6. Korres Guava Lip Butter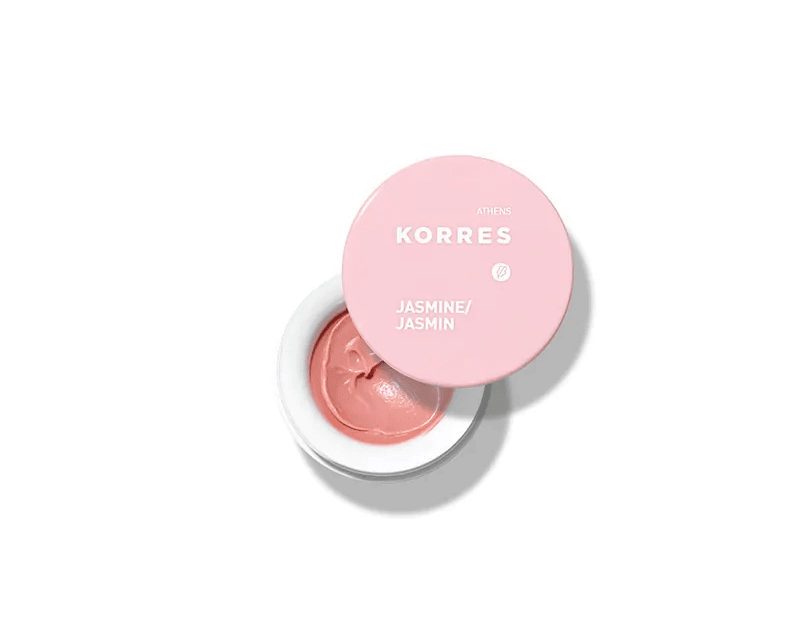 The Korres Guava lip butter is a moisturizing vegan lip balm that tastes like guava. It contains guava extracts and shea butter that leaves the lips deeply hydrated and supple. The nutrient-rich lip balm conditions and nourishes lips while providing lasting hydration. Moreover, Korres Guava lip butter is eco-friendly.
7. Rose Vegan Lip Balm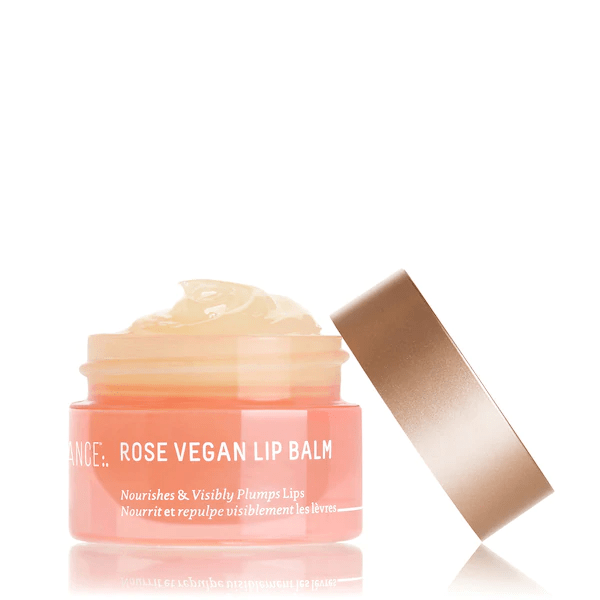 Rose vegan lip balm is a super moist, nourishing, and softening lip balm. It's made from 100 percent vegan ingredients, including wakame algae that replenish and hydrate dry lips. The salve provides youthful-looking, super soft lips with regular application.
Lip Balm Recipes
A lip balm is an essential product for our everyday skincare routine. As Melanie Musson, wellness expert with the life insurance site, QuickQuote.com, notes, "lip balm is incredibly easy to make. Oil and beeswax are the key ingredients and several other additions can be added to optimize your lip balm to your preferences. Heat equal parts beeswax and coconut oil until the wax is melted. Once the wax is melted, you can add your customized ingredients."
If you're looking a recipe to folow, here are some super-easy ways of making your own natural, eco-friendly lip balms at home.
Beeswax Lip Balm Recipe
Making a natural beeswax lip balm is quite simple, and anyone can do it in their kitchen in under thirty minutes.
Ingredients:
1 tablespoon beeswax pellets
1 tablespoon jojoba oil
1 tablespoon coconut oil
1 tablespoon shea butter
10 drops of an essential oil of your choice
Lip balm tubes or jars
Preparation and Use:
Melt the beeswax, jojoba oil, coconut oil, and shea butter in a small pan over low heat until dissolved.
Remove the ingredients from heat and stir in the essential oil.
Using a dropper, fill the lip balm containers until they are full. Allow the lip balm to cool off.
Put labels on the containers if desired.
Apply daily.
Cocoa Butter Lip Balm Recipe
The homemade cocoa butter lip balm is an easy and fun DIY project. This lip balm recipe moisturizes and replenishes thanks to the beeswax, natural cocoa butter, and an essential oil of your choice. While it's very soothing to chapped lips, it's also light enough to be worn year-round.
Ingredients:
2 tablespoons packed cocoa butter (grated)
2 tablespoons grated beeswax (tightly packed)
1 tablespoon, 1 teaspoon jojoba oil olive, coconut, or sweet almond
Up to 30 drops essential oil (spearmint, sweet orange, peppermint, or tangerine are great options)
1/8 teaspoon vitamin E
Lip balm tubes or jars
Preparation and Use:
Melt beeswax and cocoa butter in a double boiler or a stainless steel bowl inside a pot of boiling water over low heat.
Add the olive oil, almond oil, or jojoba oil gently and stir until thoroughly melted.
Remove the ingredients from the heat. Stir in gently the essential oils and vitamin E.
Use a spout to pour the liquid into lip balm tubes or tins.
Allow the mixture to cool and harden before covering the lip balm containers with a lid.
For the sweet flavor, add a few drops of a flavored oil such as raspberry, sweet orange, or vanilla after the mixture has cooled off. These essential oils can easily be found in the baking aisle of most grocery stores.
Coconut Oil, Lavender & Honey Lip Balm Recipe
This homemade lip balm sufficiently nourishes and heals dry lips. Here are the simple steps of making coconut oil, lavender, and honey lip balm.
Ingredients:
3 tablespoons coconut oil
1/2 tablespoon raw honey
1 tablespoon sweet almond oil
2 tablespoons beeswax pastilles
20 drops lavender essential oil
Empty lip balm containers
Preparation and Use:
Remove the lids from the lip balm containers and place them upright. In a boiler, melt the coconut oil and beeswax together.
Remove from heat and stir in the raw honey, sweet almond oil, and essential oils.
Pour the mixture into the lip balm containers.
Allow the lip balm to settle and then close the containers.
Honey Lip Balm Recipe
A basic homemade honey lip balm is useful in providing protection against harsh elements outdoors as well as moisturizing your lips while indoors. The honey lip balm is easy to make, as outlined below.
Materials:
Double boiler or melting pot
Glass jar to mix the ingredients
Metal spoon to stir the ingredients
Metal tablespoon for measuring
Lip balm container
Ingredients:
3 teaspoons grated unbleached beeswax
5 teaspoons of a carrier oil (You can use jojoba oil, almond oil, coconut oil, castor oil, or sunflower oil)
1/2 tablespoon vitamin E
1 tablespoon honey
For a shimmering lip balm, use 2 teaspoons of beeswax and 8 teaspoons of the carrier oil.
Preparation and Use:
Melt the beeswax and carrier oil together in a double boiler or a melting pot. Stir the beeswax and oil gently together until they mix well. Remove the mixture from heat and allow it to cool.
Add honey and vitamin E to the oil beeswax mixture. Mix thoroughly so that the honey does not clump.
Pour the cooled off mixture into your lip balm container. Let the mixture settle for approximately 20 minutes before covering the container with a lid.
Your lip balm is now ready for use. The entire process takes twenty minutes or less.
Shea Butter Lip Balm
Shea butter is one of the most widely used ingredients in manufacturing natural lip balms. Homemade shea butter lip balm is easy to make and costs way less than buying one from a drugstore. Here is an easy recipe for you to try.
Materials:
Lip balm container
A plastic pipette
A double boiler or a glass bowl on top of a small pan with boiling water
A spatula
Ingredients:
2 tablespoons beeswax pastilles
2 tablespoons shea butter
2 tablespoons coconut oil
30+ drops peppermint essential oil
Preparation and Use:
Melt the beeswax, shea butter, and coconut oil in a melting pot, double boiler, or small glass bowl over a small pot of boiling water. Stir constantly until the mixture has melted. Remove the pan from heat, but ensure the mixture stays melted.
Add your preferred essential oils. You can simply use peppermint like this recipe. Add a few drops at a time and test a tiny amount on your arm to make sure you put the right amount of oil, and the scent is to your liking.
Once the essential oils are properly mixed in, use a pipette or dropper to transfer the mixture from the pan to your lip balm container.
Let the lip balm containers sit at room temperature for a few hours until the substance is cooled and completely hardened before closing the containers with lids. You have your homemade shea butter lip balm.
Best Essential Oils for Lip Balm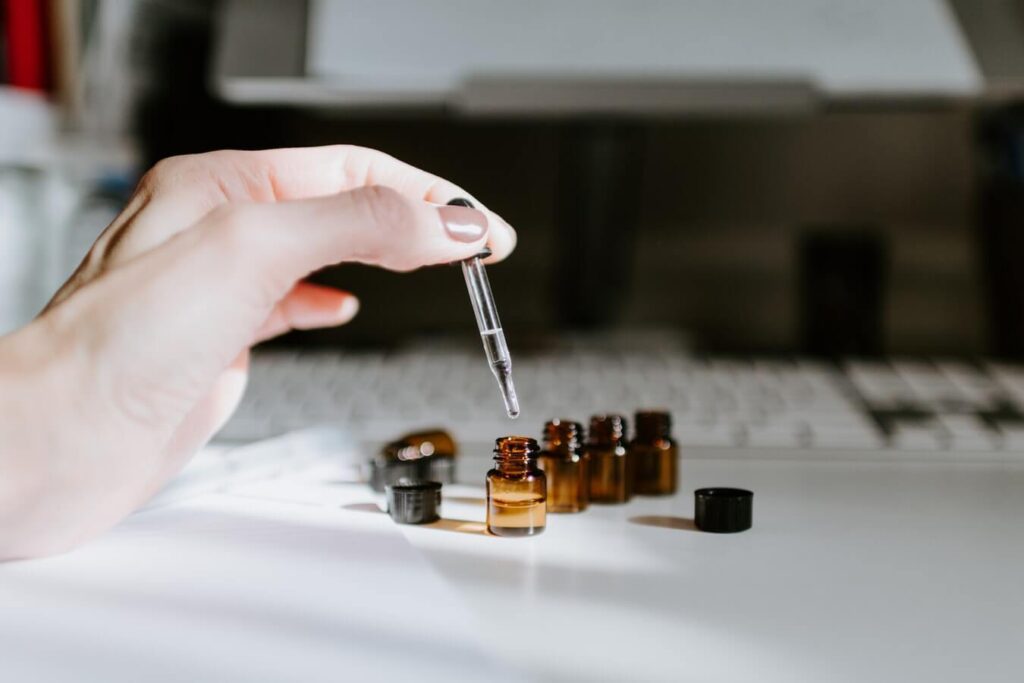 Essential oils are plant extracts that have numerous benefits. Various essential oils work perfectly when making lip balms. Below are some of the best essential oil for lip balms:
Peppermint Oil
Peppermint oil is an excellent ingredient in lip balms as it contains menthol that soothes the lips.
Tea Tree Oil
This essential oil has powerful anti-bacterial and anti-viral properties that are quite useful in lip balms as they heal lips and protects them against infections.
Vanilla Oil
Vanilla oil is commonly used in making lip balms due to its sweet natural fragrance. The essential oil is a great natural alternative to synthetic fragrances that are harmful.
Orange Oil
Orange oil is rich in vitamin C and vitamin E, which are essential nutrients in a lip balm. In addition, orange oil has anti-inflammatory properties that provide healing and nourishment to the lips.
Camphor
Camphor is a waxy substance that has a pleasant scent. It's a great product in making lip balms due to its waxy nature. Vegan lip balm manufacturers prefer using camphor instead of beeswax.
Natural, Organic, and Vegan Lip Balms: Your Safest Bet
Many ordinary lip balms in the market contain toxic chemicals. Such lip products are not only dangerous to your health but also harmful to the environment. For this reason, it's advisable to avoid synthetic lip balms but instead opt for natural, organic, or vegan lip balms.
Although natural lip balms are a bit more expensive compared to artificial lip balms, the health benefits they provide are unmatchable. Natural lip balms are your safest bet for well-moisturized, healthy, and youthful lips.  
Did You Enjoy This Article?
If you enjoyed this article, you might also like our articles discussing makeup and skincare such as Top 45 Clean Beauty Statistics and Trends, Top 11 Makeup Ingredients to Avoid, Top 14 Skin Care Ingredients to Avoid, and Best Natural Anti-Aging Skincare.