If your hair's been feeling a little under the weather, we'd recommend taking a read through the information we're about to provide before you go splurging on products and treatments to try remedy its condition. Basic clarifying shampoos could be all the help you need.
In this article we discuss the following: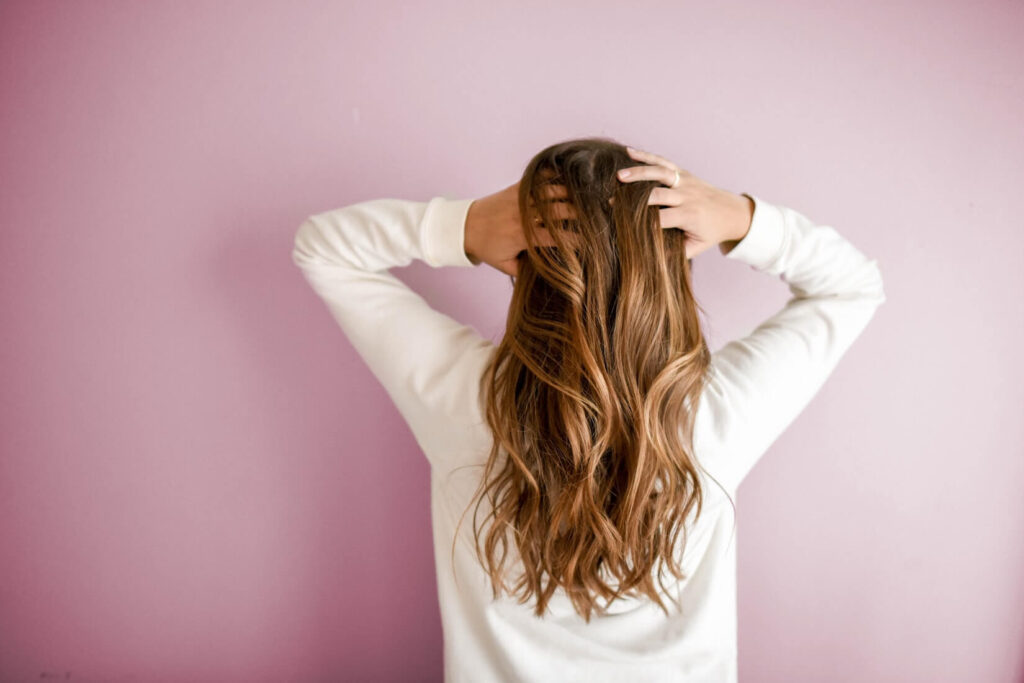 What is Clarifying Shampoo?
Clarifying Shampoo Meaning
You've likely picked up on the very recent trend known as 'hair detoxing'. This is the process of providing one's hair with a much needed break from toxins, oils and excess heat, so that built up residue in hair slowly gets pulled from the strands.
This is the very same purpose of clarifying shampoo, only these are formulated products that are designed to provide a detoxing effect with repeated use. Krysia McDonald from Plaine Products, an Earth-friendly range of hair care products, states that "clarifying shampoos are purifying shampoos used to deep cleanse or detox the hair and scalp. They are helpful for removing build-up from products, chemicals such as chlorine, and mineral deposits from hard-water."
What is a Good Clarifying Shampoo?
So, what exactly qualifies as a good clarifying shampoo anyway? Surprisingly, a lot more products on the market are actually offering clarifying versions of already recognizable product ranges. You've probably seen them, but skimmed past them due to not recognizing their stated purpose.
If you're wondering is head and shoulders a clarifying shampoo? Or is baby shampoo clarifying? You've come to the right article. The Head & Shoulders range is not naturally clarifying, however they do offer a targeted version of their already effective shampoos that is intended for this purpose. We'll break the product down in detail later on in this piece — stick around.
As for baby shampoo, this would not be considered a good example of clarifying shampoo. Baby shampoo is typically gentle, and can provide your hair with a much needed break from harsh chemicals (which mimics a detox), however it will not work in a clarifying way per se.
To put it simply, a good clarifying shampoo needs to state on the bottle that it is of clarifying nature. This is not something that can merely be implied by a brand; a product either is, or is not clarifying — always look for the terminology!
What do Clarifying Shampoos do?
Krysia McDonald goes on to describe exactly what clarifying shampoos do for the scalp. According to her expertise, clarifying shampoos can be very beneficial to refresh and rejuvenate the hair, prevent bacterial growth on the scalp, restore the natural pH balance of your hair, and prevent blonde hair from turning brassy.
That's quite the list of benefits, but they can all really be summed up into one blanket intention: to clear product buildup in hair. What does hair build up look like? On the scalp, it usually looks like flakiness, dead skin, excess oils and clogged follicles. The risk of doing nothing about build up of this nature is that hair loss is likely imminent.
Benefits of Clarifying Shampoos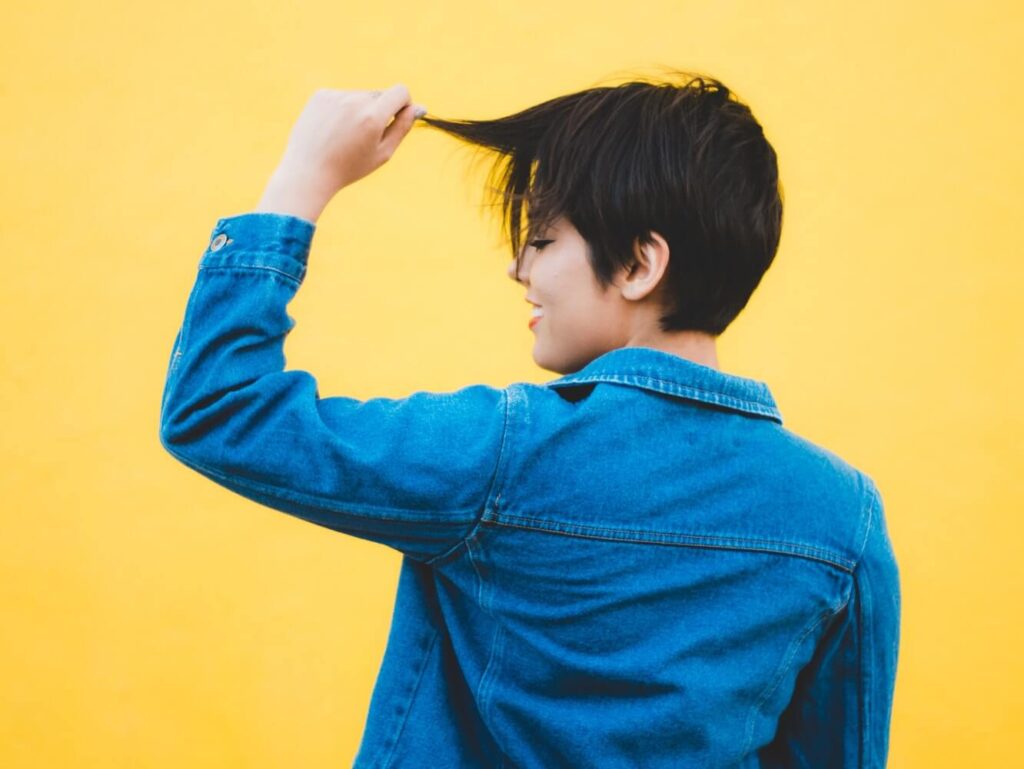 Clarifying Shampoo for Color Treated Hair
Understandably, clarifying shampoos will cater differently to different hair types. We probably don't have to tell you just how much damage and trauma is inflicted upon hair follicles when being treated with dyes.
Coloring hair causes dryness, brittleness and excessive breakage due to the harsh chemical nature of the dyes. To try and combat this, heavy toners and conditioners are usually placed over the hair, adding even more chemical factors to the mix.
A clarifying shampoo will work to rid the hair of this kind of chemical build up, so that it can lean into its natural rejuvenation and repair.
Clarifying Shampoo for Natural Hair
Believe it or not, even natural, untreated hair can fall victim to product build up over time. Even if you only use natural shampoos and conditioners, there is always a risk of certain ingredients lingering on the hair long after the actual product has been washed away.
For natural hair, it would be best to use a clarifying shampoo just once every 3 to 4 weeks, so that whatever residue is living on the follicles is removed and a blank canvas is created. Natural hair also tends to have some trouble regulating its own oil production, so the clarifying shampoo will help to balance this.
Clarifying Shampoo for Curly Hair
People with curly hair are likely to rely more heavily on chemical-based products in order to tame and style their curls. With some exceptions, natural haircare products tend to fall short when it comes to the curly hair market.
For this reason, people with curly hair will have higher levels of residue build up, due to the amount of different products they are likely to use.
Clarifying shampoos are highly recommended for people with this type of hair. Residue build up on the scalp that leads to hair fall is risky for curly hair, as it is likely to cause extreme knotting and/or dreadlocks.
What's more, curly hair is more likely to collect additional residue from the environment, as particles get easily caught in and amongst the texture and volume of the hair. Environmental factors are something that can be removed using a good clarifying shampoo, leading to healthier hair in the long run.
Clarifying Shampoo for Black Hair
By nature, black hair tends to be more naturally dry compared to all other shades. To try and compensate, black hair will then over produce grease on the scalp, in order to try and moisture the strands themselves.
When this happens, the layer of grease starts to trap any products that were previously used on the hair, almost pasting them down to the scalp itself, with nowhere to go. This is damage and breakage waiting to happen, and freeing the follicles of this trap is imperative.
Clarifying shampoo is the most convenient solution to this kind of problem.
Clarifying Shampoo for Locs
Dreadlocks are one hair type that benefits greatly from regular usage of a clarifying shampoo. Though extremely natural, dreadlocks require a lot of care and attention in order to stay in a healthy, manageable condition.
Dreads are wonderful tools for anyone looking to experience rapid and protected hair growth over time. The locs are permanently protecting themselves from environmental elements, added to the fact that little to no heat exposure is endured on a regular basis.
So why clarifying shampoo, then? Well even in the case of dreadlocks, the scalp is still prone to grease production and oil build up. The scalp can also become a breeding ground for bacteria.
It's better to take simple measures to manage these conditions before they get out of hand. As we know, clarifying shampoo has antibacterial properties and can reduce the risk of bacterial spread within this kind of hair style.
Clarifying Shampoo for Dandruff
If your hair has reached a flaking stage, you're officially dealing with dandruff. While clarifying shampoos are not specifically anti-dandruff, they do have properties that will work toward long term moisture, thus creating a significant reduction in visible flaking.
Over time, the shampoos will also offer protection against future spells of flaking, due to the scalp now having the ability to remain in a regenerative state at all times. How soon until you'll see results with using clarifying shampoo? Most people suffering from intense dandruff report visible results after their first wash.
How to Use Clarifying Shampoo
Let's make something clear: a clarifying shampoo is not intended to replace your existing hair care regime entirely. You'll still need your trusted regular shampoo and conditioner, but you'll merely be replacing your shampoo with a clarifying option just once or twice a week. If you only shampoo your hair weekly, then you can use a clarifying option once a month.
To wash with a clarifying shampoo, do everything as you usually would a regular shampoo. Wet hair, a few drops in the palm of your hand, lather into the scalp and strands, and rinse. Follow with your regular conditioner, and towel dry upon exiting the shower.
It's not specified, but we've found taking a break from all chemical products after using a clarifying shampoo, really gives the product space to work its magic. Just for one wash night, opt out of applying any oils, detangling serums and/or heat protectants after the clarifying wash. If need be, apply these the following morning, so that the hair has had some time to rest.
When to Use Clarifying Shampoo
When you use your clarifying shampoo will be dependent on your hair type, and the kinds of conditions you are seeking to remedy with the product itself. To put things into perspective, we spoke with Emma Lee from Haircareology, an expert on the proper use of clarifying shampoos.
Emma tells us how she likes using clarifying shampoos when her hair is particularly greasy,
matted down or her strands are all clumped together. It's like a deep clean that lifts all the excess gunk off, especially after a day at the beach or a special occasion when she's used multiple hair products for a specific 'do.
"If you've got an oily scalp and fine hair like me, clarifying shampoos even give you some extra volume, which I'm always looking for", Emma adds. "However, as any expert will tell you, don't overuse clarifying shampoos because they can strip your hair of its natural oils. It shouldn't be your regular shampoo. It's a use-as-needed cleanser for getting rid of excess residue or buildup. Make sure to use a good conditioner afterward too to keep your locks from drying out."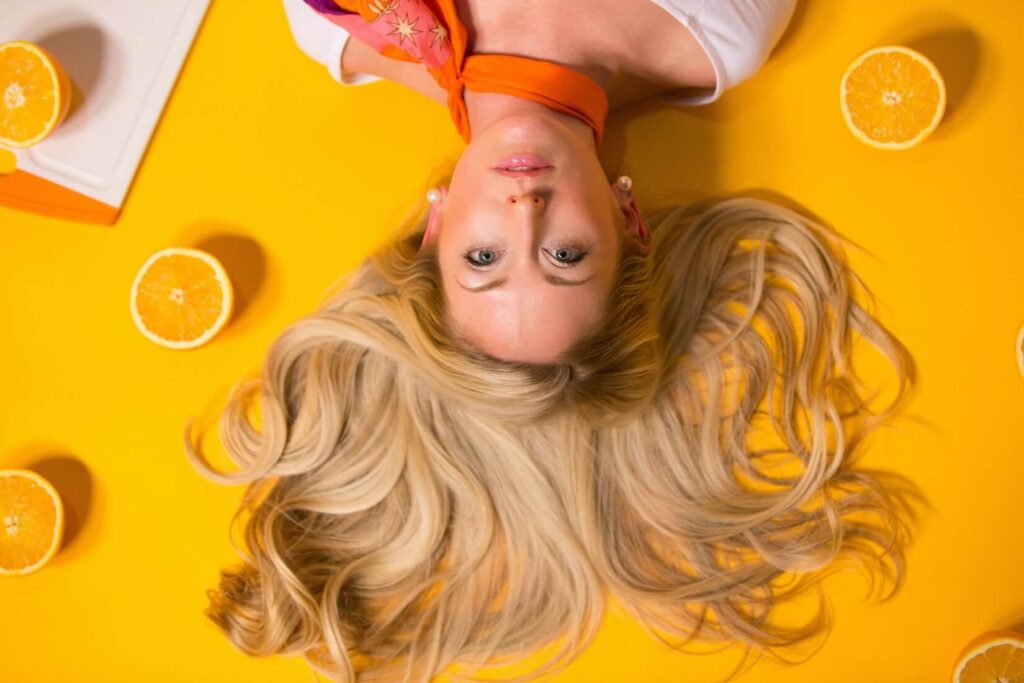 Fortifying vs Clarifying Shampoo
A lot of people get muddled between these two types of shampoo. The differences are very subtle, but their roles are very different.
As we know, the primary objective of a clarifying shampoo is that of stripping residue that isn't able to wash out on its own. A fortifying shampoo is a little different; its main goal is strength and optimization.
Think of fortifying shampoo as a boost package for your existing hair care regime; like an added supplement you can take to increase moisture, volume and strength. "A level up" from regular shampoo, as most users very eloquently describe it.
Essentially, long term use of a fortifying shampoo would lead to the need for a clarifying shampoo just to set things back into balance every so often. Though effective, fortifying shampoos are full of chemicals and are quite harsh on the scalp.
Clarifying Shampoo: Before and After
A lot of people are pleasantly surprised by the incredible improvement in the visual condition of their hair after a clarifying shampoo wash. Without the product build up weighing down every strand, hair tends to be a lot lighter, full of shine, and host to a very natural volume.
But don't take our word for it; if you're thinking of getting a clarifying shampoo to add to your hair care routine, we'd recommend taking some time to sift through the thousands of online testimonials where customers describe their before and after experience of different clarifying products.
Where to Buy Clarifying Shampoo
Clarifying Shampoo at Walmart
Walmart is one of the best places to go looking for a wide variety of affordable clarifying shampoos that can get the job done. What's great about a Walmart shopping excursion is that you get to physically sift through all of the competitor products, feeling your way to the best one for your needs.
Clarifying Shampoo at Target
Target is similar, and we've found that they not only have a great range of mainstream brands, but also lesser known ones that often have a more natural ingredient inclusion. The options are endless at Target, and the staff are usually quite clued on the latest shampoo trends so they'll be able to walk you through most of the brands.
Clarifying Shampoo at Walgreens
Compared to Walmart and Target, Walgreens' selection of clarifying shampoos will be more bespoke, so to speak. Walgreens tends to be more ruthless with the brands that they allow onto their shelves, in terms of performance and value for money.
This is good to know if you're wanting to shop somewhere that has somewhat sifted out the bad eggs before you've even walked to the store.
Clarifying Shampoo at CVS
We find Walgreen and CVS have similar taste and ethics when it comes to the haircare products that they choose to stock. CVS is equally as selective with their products, which is good news if you don't know where to start with this new investment.
Their price point is sometimes slightly higher than other stores of similar nature, but they do have an eye for quality and reputable brands that won't have customers bring back half used products with negative feedback.
Clarifying Shampoo at Ulta
If you're not in the mood to visit an in person store for your clarifying shampoo purchase, we recommend browsing the latest and greatest brands on Ulta. This brings all of the products you would usually find in the aforementioned stores right to your fingertips, and you'll have access to other brands that maybe haven't made it to physical shelves yet — bonus!
Clarifying Shampoo on Amazon
What are some clarifying shampoos available on Amazon? A shorter list would be those that are not available via this platform. We'd put money on the fact that all clarifying shampoos ever made are readily available worldwide using this trusty e-commerce platform.
It's a rabbit hole once you start searching — don't say we didn't warn you!
Best Clarifying Shampoo
Best Clarifying Shampoo for Color Treated Hair
VERB RESET CLARIFYING SHAMPOO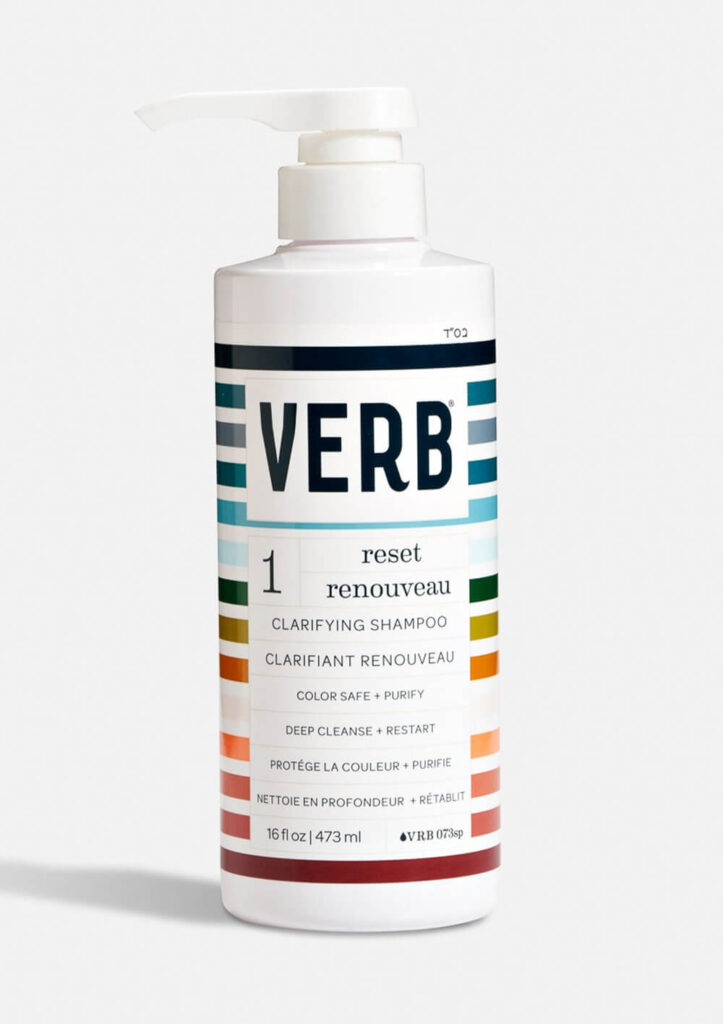 As far as clarifying shampoo hair dye goes, this product by VERB gets 5 stars from us. It's one of those that costs a bit more than the more mainstream brand names, but the effects of the product can be felt the second the shampoo is rinsed from the scalp.
This shampoo is part of a three step treatment program that VERB have specifically designed so that customers can enjoy optimal rest for their hair. Though not essential, there is great benefit in following your wash with the VERB Reset Repairing Mask, that can be purchased alongside the shampoo.
You'll only need to use VERB every 3 – 5 washes; do not replace your regular shampoo with this product.
Best Sulfate Free Clarifying Shampoo
MoroccanOil Clarifying Shampoo

Considering its 2021, many of us have discovered we have less and less time for products that contain harmful sulfates unnecessarily. Moroccan Oil makes our favorite sulfate free clarifying shampoo, and it's not as expensive as you might think.
The formula is comprised of some pretty impressive natural oils, including avocado, jojoba and argan. The nourishing potential for this product is unmatched, and in addition to having no sulfates, it also doesn't include any parabens or synthetic fragrances.
If you spend a lot of time in the great outdoors, this shampoo is for you! It's perfect for environmental elements that might be contributing to your residue build up.
Best Clarifying Shampoo for Curly Hair
Bumble and Bumble Sunday Shampoo

Curly hair requires a gentle clarifying shampoo that won't interfere with the natural movement of the hair's blueprint. This Bumble and Bumble shampoo is loved far and wide, and has been aptly named the "Sunday shampoo", as you'll only ever need to use it once weekly to "wash the week away".
It doesn't hurt that this shampoo lathers like luxury, and makes you feel like you've just had a professional salon experience right in your own shower. What's more, Bumble and Bumble products are strictly cruelty free, so if this is generally of importance to you then this is a product to watch!
Best Drugstore Clarifying Shampoo
Neutrogena Anti-Residue Clarifying Shampoo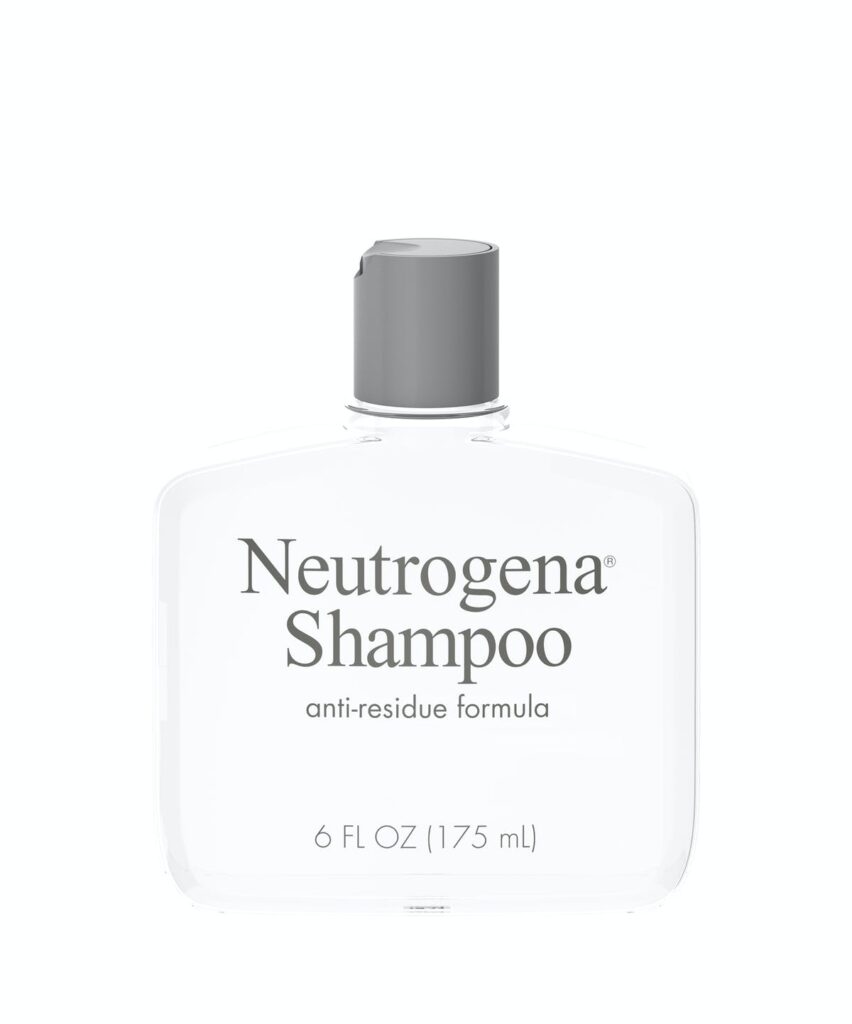 Neutrogena is a recognizable brand that can't help but grab our attention when browsing drugstore shelves. It's widely known, trusted and even loved, so it's unsurprising that their clarifying shampoo has delivered great results to a very broad market.
Intended to treat mild to moderate product build up, this shampoo reportedly removes up to 90% of residue in just one wash. It is suitable for all hair types and should be used in rotation with your regular shampoo.
Overusing this clarifying shampoo will likely lead to dryness, which is something you definitely want to avoid.
Best Clarifying Shampoo to Remove Color
BIOLAGE CleanReset Normalizing Shampoo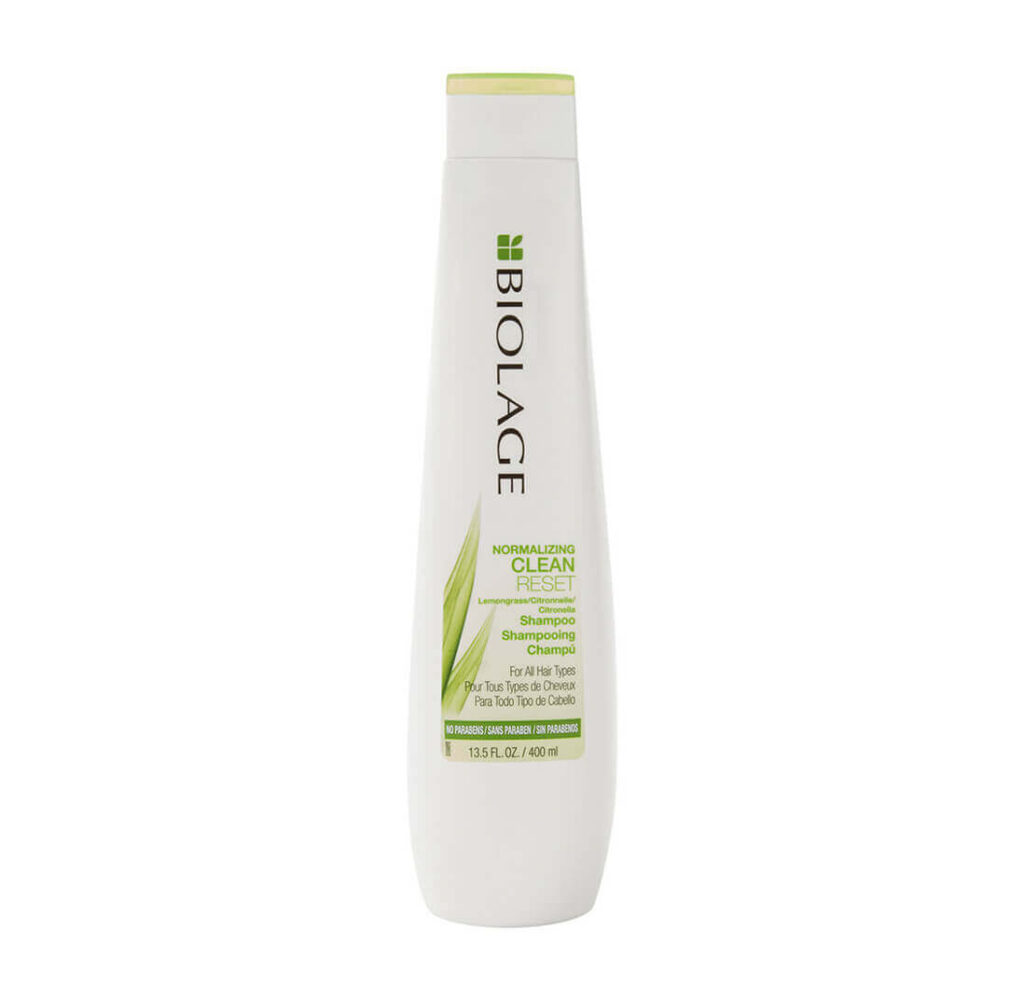 Indeed, there are some clarifying shampoos that are strong enough to not only reset residue, but reset color too! BIOLAGE is one of these, and comes with a word of warning: if you have colored hair that you like, and are not looking to strip the color quickly, steer clear of this clarifying shampoo.
If you are looking for a color reset, this product will help pull the color bonds from your hair so that you have a fresh canvas to work off of in a short period of time.
Aside from removing hair color, this is a very gently clarifying shampoo that doesn't contain nearly as much sulfate as other commercial brands.
Best Clarifying Shampoo for Natural Hair
Kinky Curly Come Clean Moisturizing Shampoo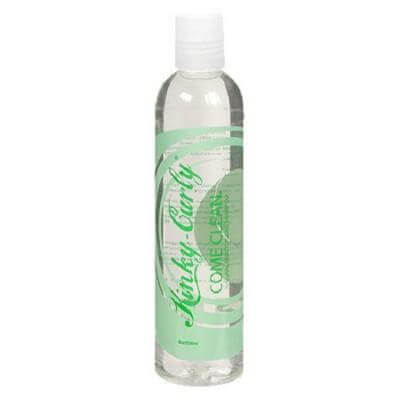 As mentioned, naturally curly hair needs care and consideration on a regular basis. We love this sulfate-free cleansing shampoo by Kinky because of how gentle it is on even the most natural of hair types.
How often should you use clarifying shampoo on natural hair? Usually not more than once a week, but this shampoo by Kinky is so incredibly gentle it is suitable for daily use if necessary. It works to actually soften hard water from damaging your hair further during the washing process, which is not something we've found many clarifying shampoos to be capable of.
Best Clarifying Shampoo for Fine Hair
Aveeno Scalp Soothing Apple Cider Vinegar Blend Shampoo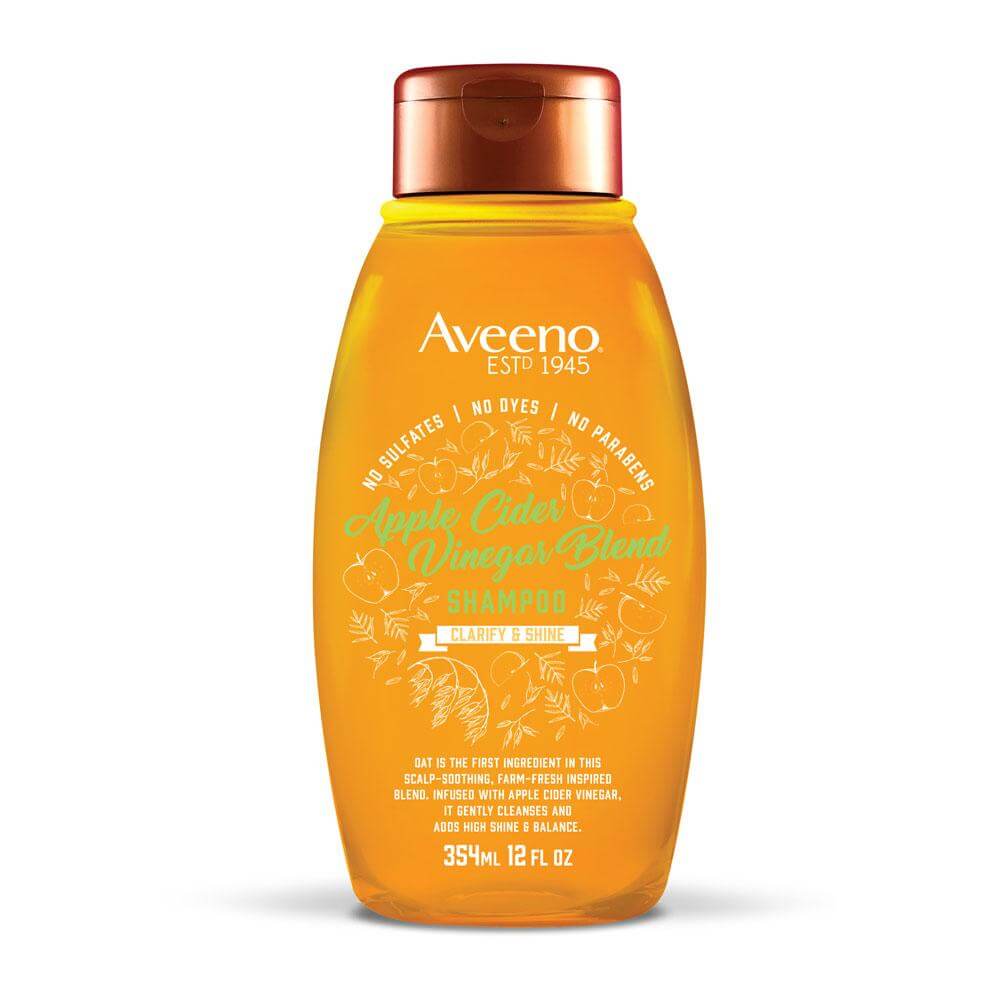 If you have very fine hair, you need a gentle clarifying shampoo. Fine hair runs the risk of easy breakage if too harsh chemicals are introduced during wet-state. When hair is wet, it's at its most vulnerable (believe it or not).
This clarifying shampoo by Aveeno is understated, affordable and result-oriented. Not only is it soothing to the scalp as it removes all residual build up, it also works to strengthen bonds, so that breakage during brushing and drying is reduced.
The product contains no sulfate, dyes or parabens. The key ingredient is apple cider vinegar, which is one of the most clarifying substances known to the planet.
Best Clarifying Shampoo for Blondes
Davines SOLU Shampoo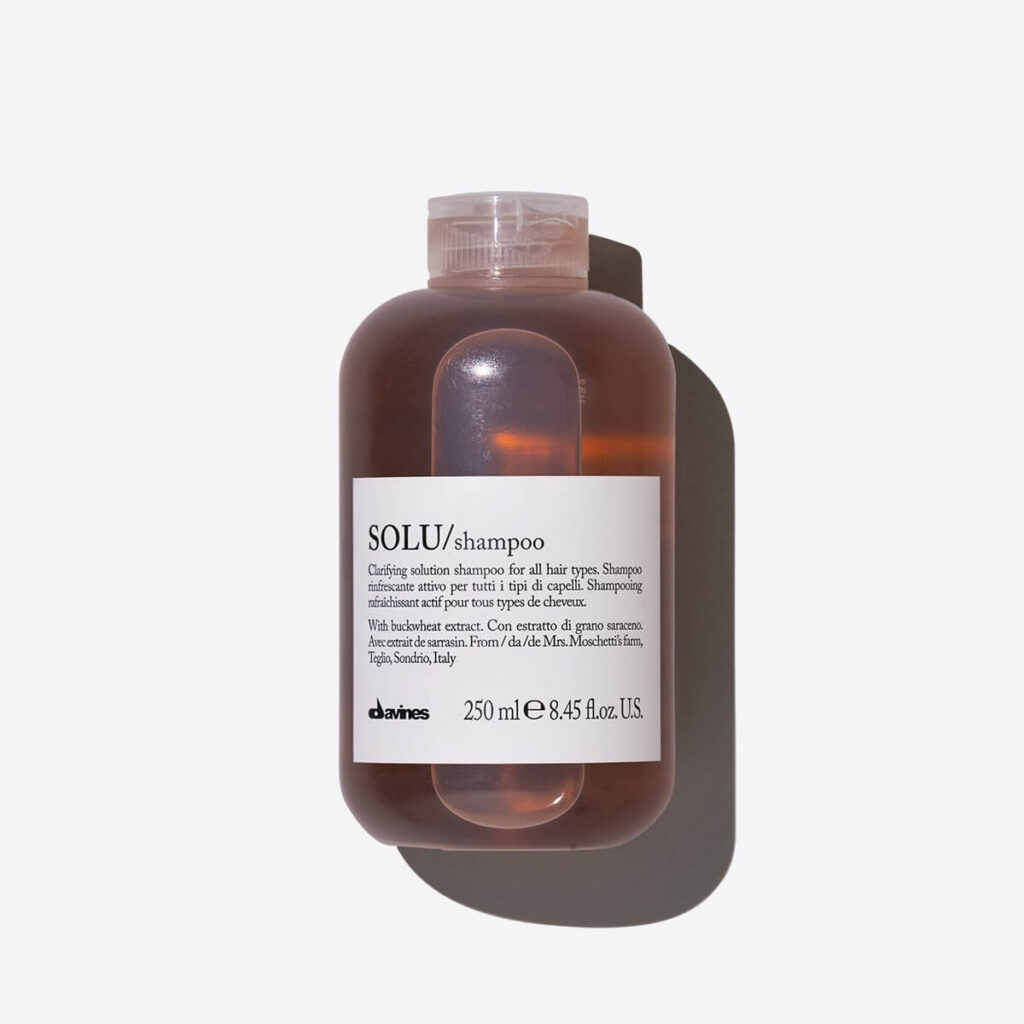 Blonde hair doesn't need specific clarifying treatment per say, however blond hair has a natural tendency to hold grease in excess, which can trap residue up against the scalp and within each hair strand.
This shampoo by Davines was originally designed to remove the harsh products used in styling. For this reason, it is able to penetrate grease barriers like no other, making it the perfect solution for blonde hair that is in dire state.
If deep clean, shine and zero residue is what you're after, then look no further than Davines — you're welcome!
Best Clarifying Shampoo for Oily Hair
OGX Refreshing Scalp + Tea Tree Mint Shampoo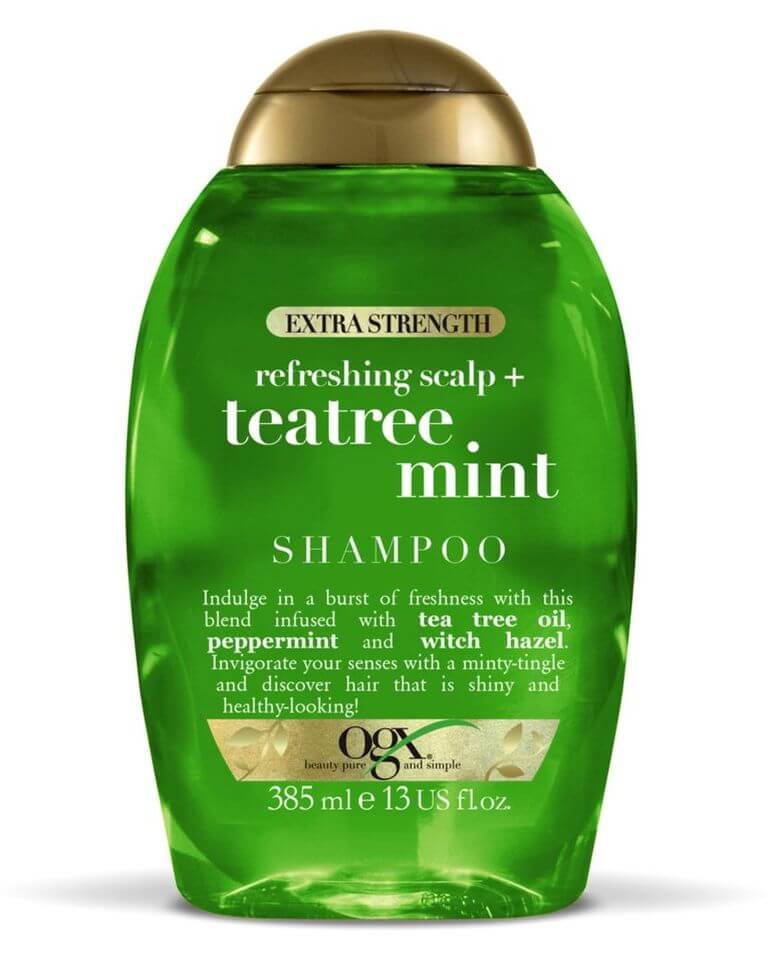 The only thing better than ridding the scalp of excess oils, is that refreshing feeling that goes with it. Not all clarifying shampoos can offer this sensation, but OGX's tea tree and mint clarifying shampoo totally does the trick.
This is the Mecca of grease controlling shampoos, in our opinion. Not only is it effective, it's also wildly affordable, coming in at a fraction of the price of other more bespoke brands.
If you're looking for that feeling of not needing to wash your hair so often, this is the product to start working with. We are very impressed by the results.
Best Clarifying Shampoo for Dry Hair
Shue Uemura Gentle Radiance Cleansing Oil Shampoo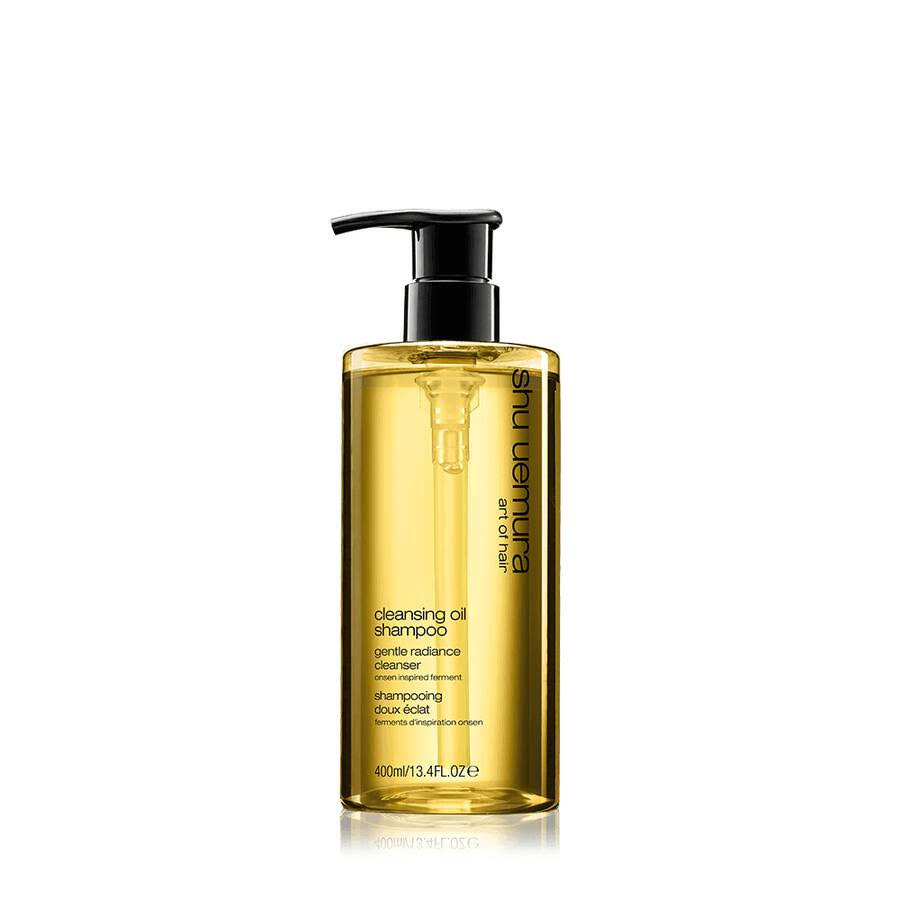 If you are suffering from dry hair, you need to be extra selective when choosing a clarifying shampoo. Many of them are overly concerned with stripping residue, and don't focus enough on adding moisture. A product like this could be detrimental to your hair that is already experiencing a lack of sebum buildup on the scalp.
In this instance, how to get rid of scalp build up in the best way possible would be to use a shampoo like this one by Shue Uemura. It's one of the most nourishing shampoos on the market, and though it will be a bit of a splurge, it's worth it if you want that clarity without the drying out.
Best Natural Clarifying Shampoo
Avalon Organics Clarifying Lemon Shampoo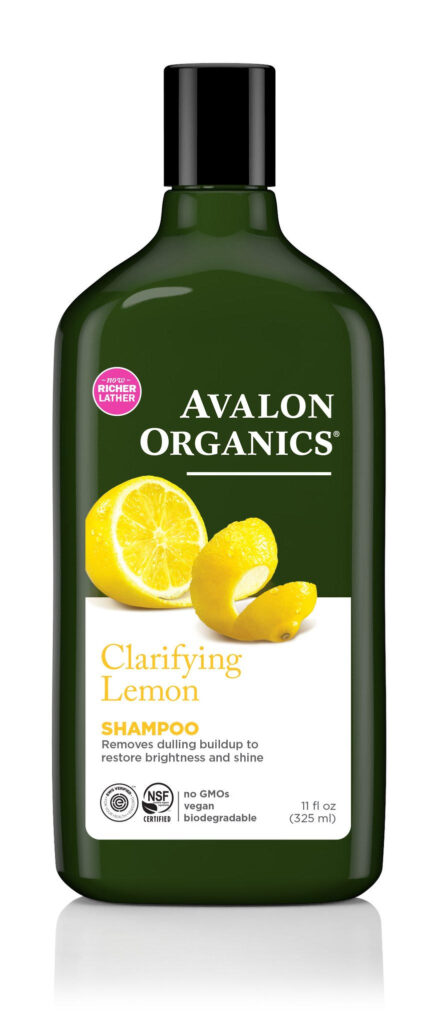 Natural clarifying shampoos are hard to find, due to the vast amount of chemicals it typically takes to strip residue from hair. This product from Avalon is an all natural solution with clarifying properties for all hair types.
Made with essential oils, vitamins and proteins, the shampoo will work more slowly and gently than other products, but you'll notice undeniable results after two to three washes. This formula is EWG verified, meaning it meets the Environmental Working Group's strictest criteria for ingredients, transparency, and health. If natural is a priority, then you've found your brand.
Best Professional Clarifying Shampoo
Nexxus Clean and Pure Nourishing Detox Shampoo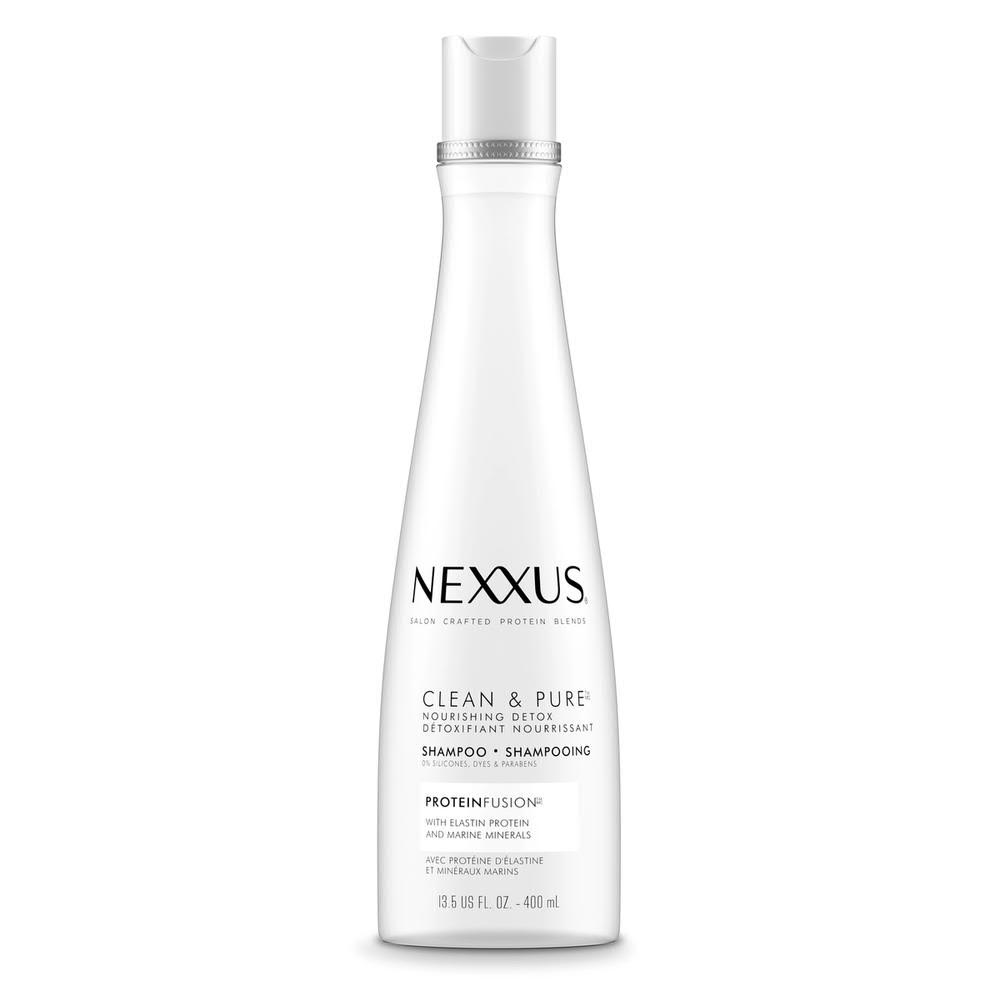 If you were to show up at a hair salon, asking for your hair to be detoxed right there and then, they would likely whip out a bottle of this Nexxus clarifying shampoo.
This is salon-grade professionalism in a bottle. It's ingredient heavy, and result driven, meaning you're likely going to see pristine results in just one wash. Nexxus is a great product to have in your home for the purpose of an every-so-often clarifying wash. It's not cheap, but it will last a long time and you'll be guaranteed effective residual removal every time you use it.
Best Clarifying Shampoo to Remove Toner
Kenra Clarifying Shampoo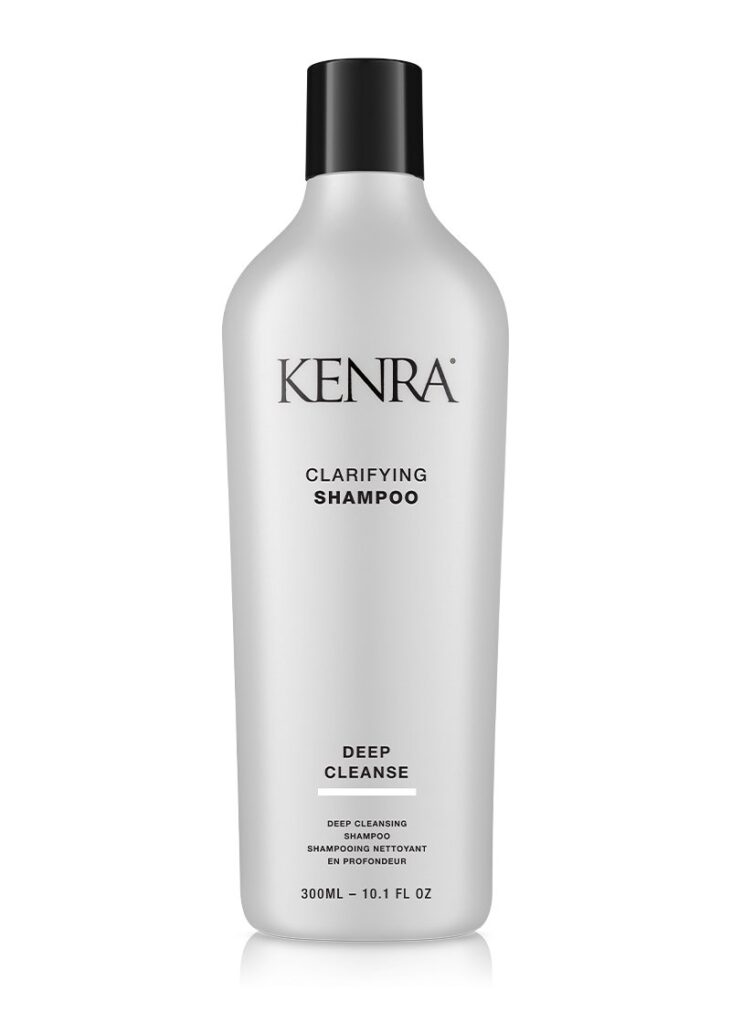 To remove a toner from your hair safely, you'll need salon-grade professional products like the shampoo mentioned above. Another product worth considering is that of Kenra. They have a very strong clarifying shampoo that is gentle on dyed hair that has recently been toned.
Toner can strip the hair of valuable moisture, so you need to use a shampoo that won't further add to this problem. Kenra actually works to put the moisture back, which is usually relatively impossible when attempting to remove excess toner.
This is, of course, a dye safe clarifying shampoo and can be used on rotation with your regular dye-friendly shampoo. Once every three washes should be sufficient.
Clarifying Shampoo Brands
Suave Essentials Daily Clarifying Shampoo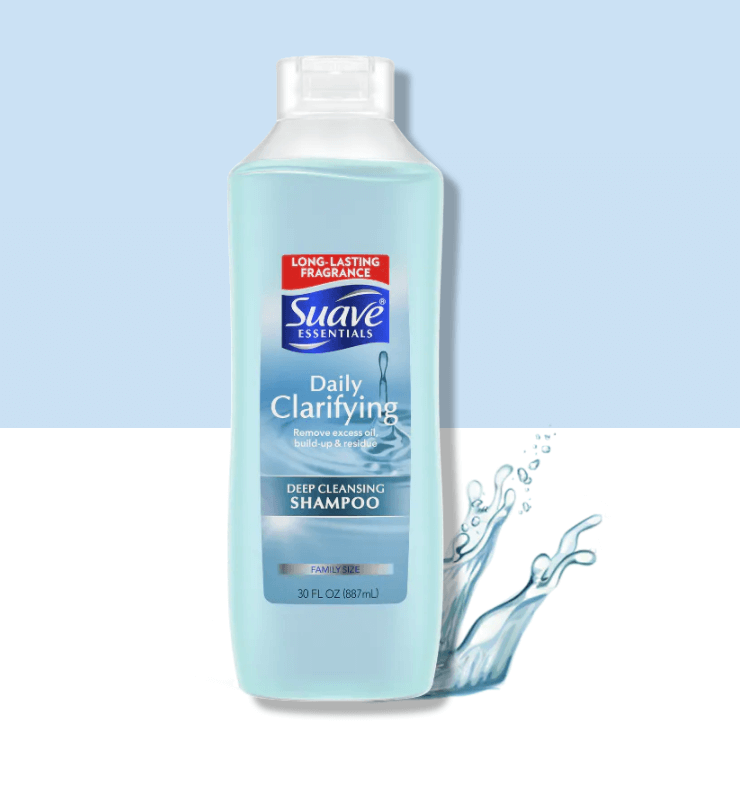 If you're concerned with finding a decent moisturizing clarifying shampoo, and simply balancing your pH in the process of cleansing, then keep an eye on this dynamic shampoo by Suave. It's accessible, affordable and very effective considering the price-range.
Neutrogena Clarifying Shampoo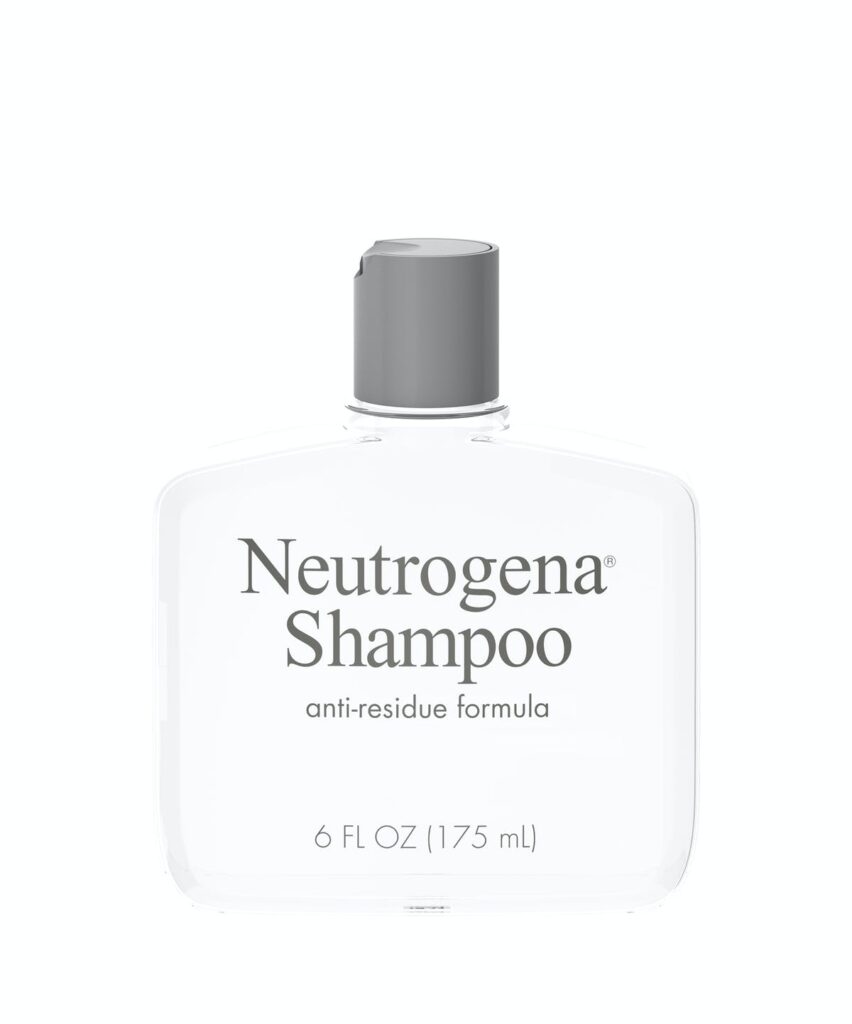 Neutrogena is a brand we looked at further up in the best product roundup. This is a top clarifying shampoo available at most drugstores, and will work to remove about 90% of residue build up. Best of all, this is an inexpensive clarifying shampoo.
Paul Mitchell Clarifying Shampoo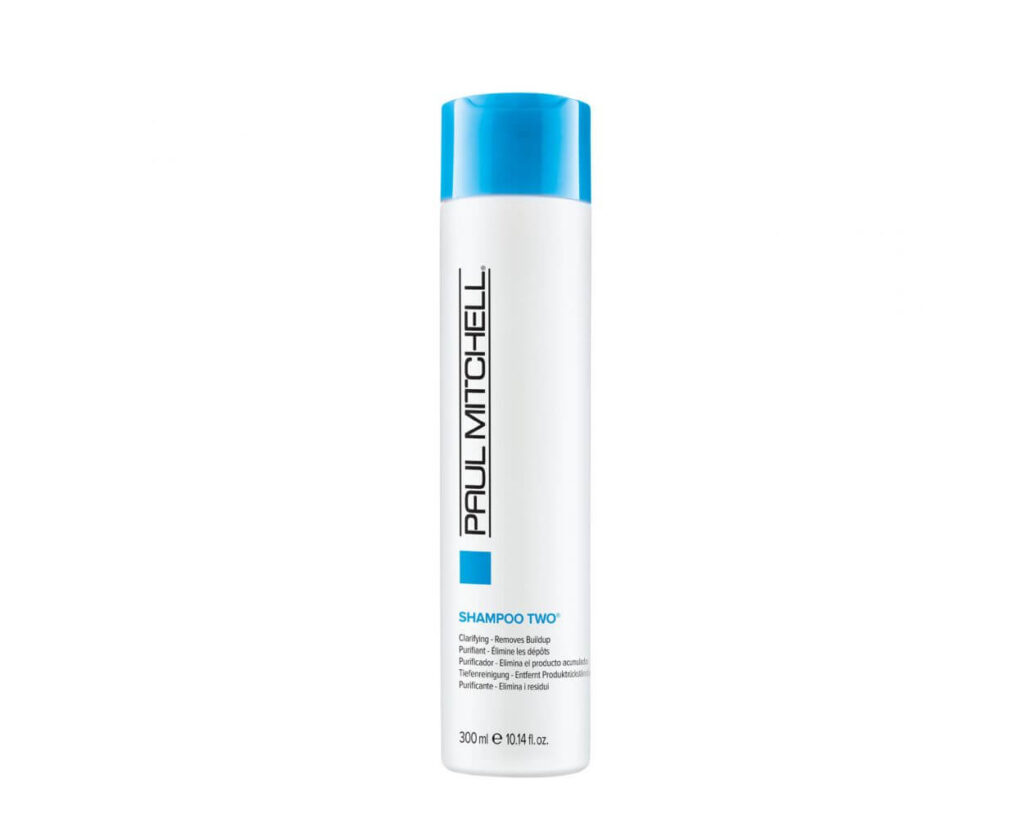 This product by Paul Mitchell is a strong clarifying shampoo that works really well on oily hair. Blondes get great benefit out of Paul Mitchell products, though they are entirely suitable for all hair types. Over time, you'll notice longer intervals between needing to wash due to oil and grease build up — like magic.
Shea Moisture Clarifying Shampoo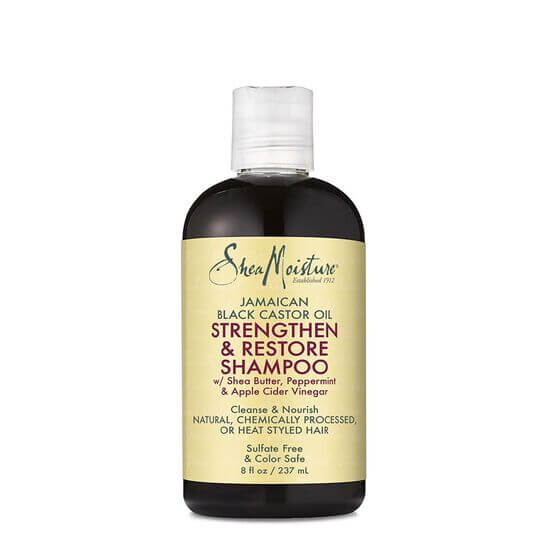 This shampoo by Shea Moisture was designed with nourishment in mind. It is an organic clarifying shampoo, made with Jamaican Black Castor Oil and organic shea butter. You'll feel the tingling of the peppermint oil as you wash.
We'd recommend reading some user reviews prior to purchasing this product, as some people find that shea butter is a little too dense for hair use.
Moroccanoil Clarifying Shampoo

A crowd favorite that we took a closer look at earlier in this roundup. This is a sulfate and paraben free clarifying shampoo, and also one of the strongest clarifying shampoos on the market.
Scroll up to read our full breakdown of this haircare treat. A great product for people who spend a lot of time outdoors!
Tresemme Clarifying Shampoo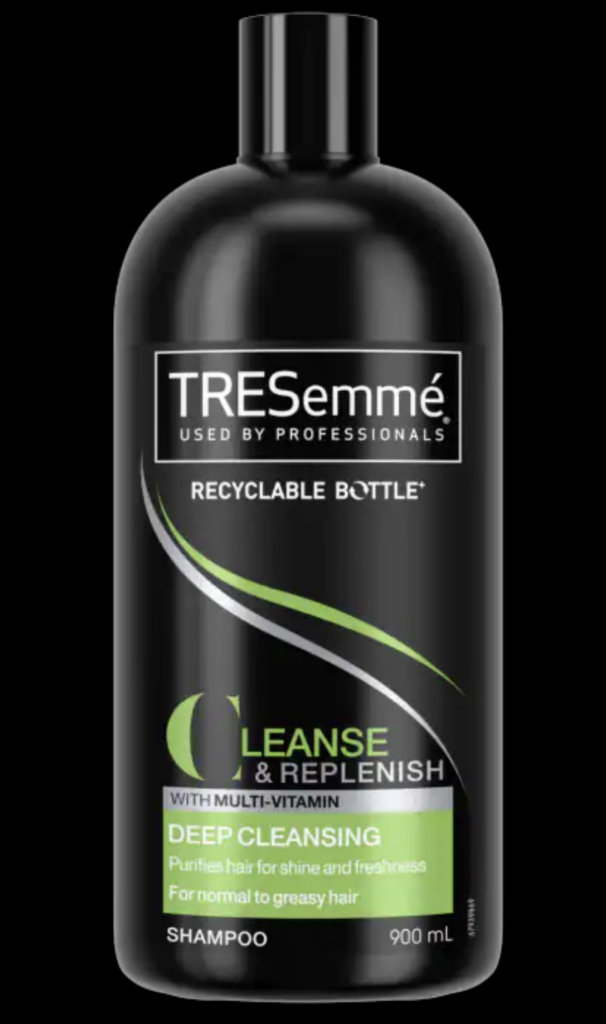 Tresemme is known for bringing that salmon experience right to the comfort of your home. Their clarifying shampoo is a great addition to any existing Tresemme hair care regime, as these products tend to work great in unison.
Follow a Tresemme wash with the corresponding conditioner for best results.
Pureology Clarifying Shampoo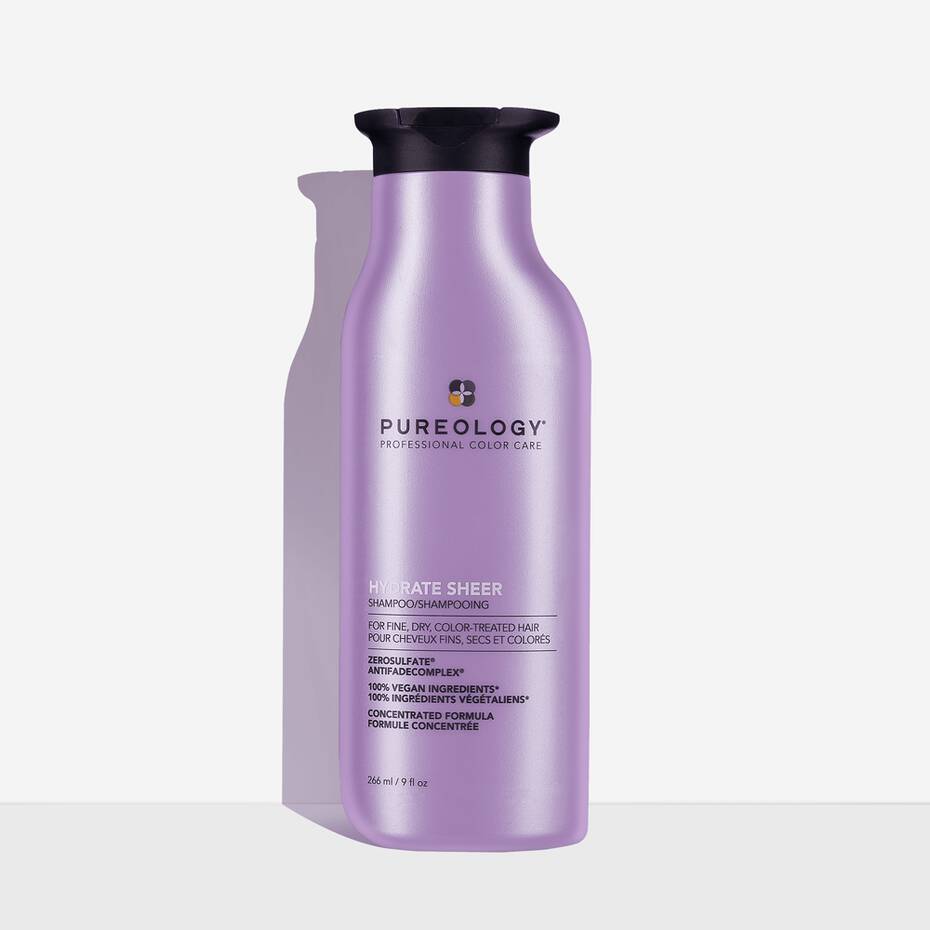 The entire Pureology brand consists of sulfate and silicone free clarifying shampoos. They are leaders in haircare technology, and are always at the forefront of new ways to keep hair in prime condition.
Quality wise, this is a reasonably priced product that will last a long time!
OGX Clarifying Shampoo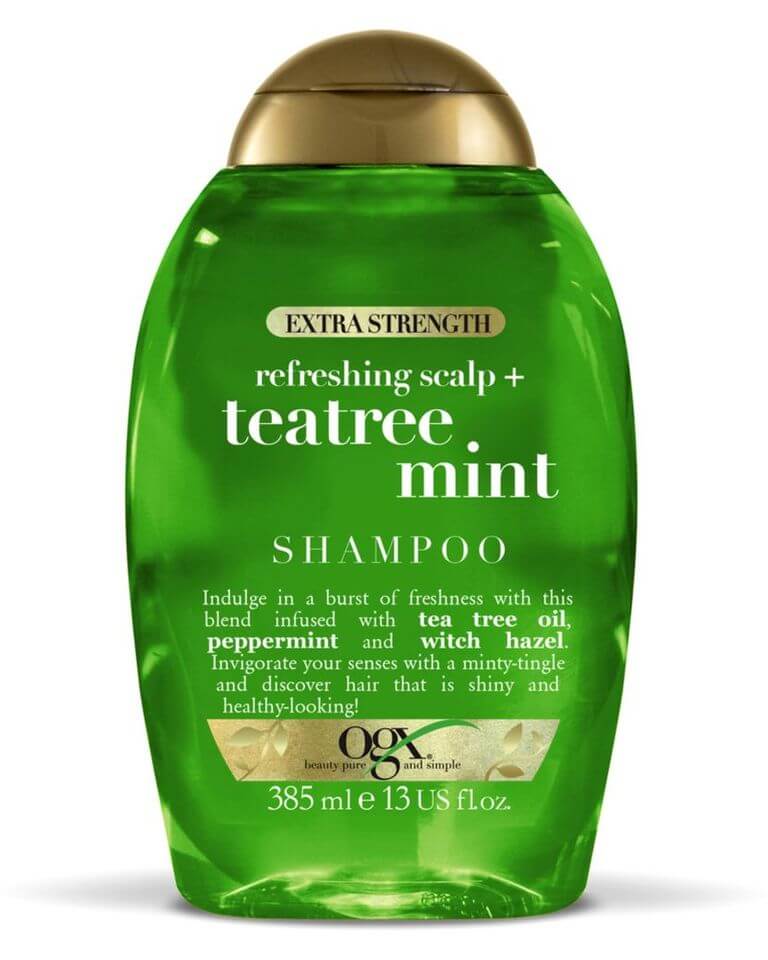 Light, fresh and hydrating, OGX is one of our clear favorites in this bracket of hair care options. We looked very closely at this particular product earlier in this piece, but are happy to recommend it again to anyone who wants to work toward less frequent hair washing in future.
Oh, and it's affordable!
Head and Shoulders Clarifying Shampoo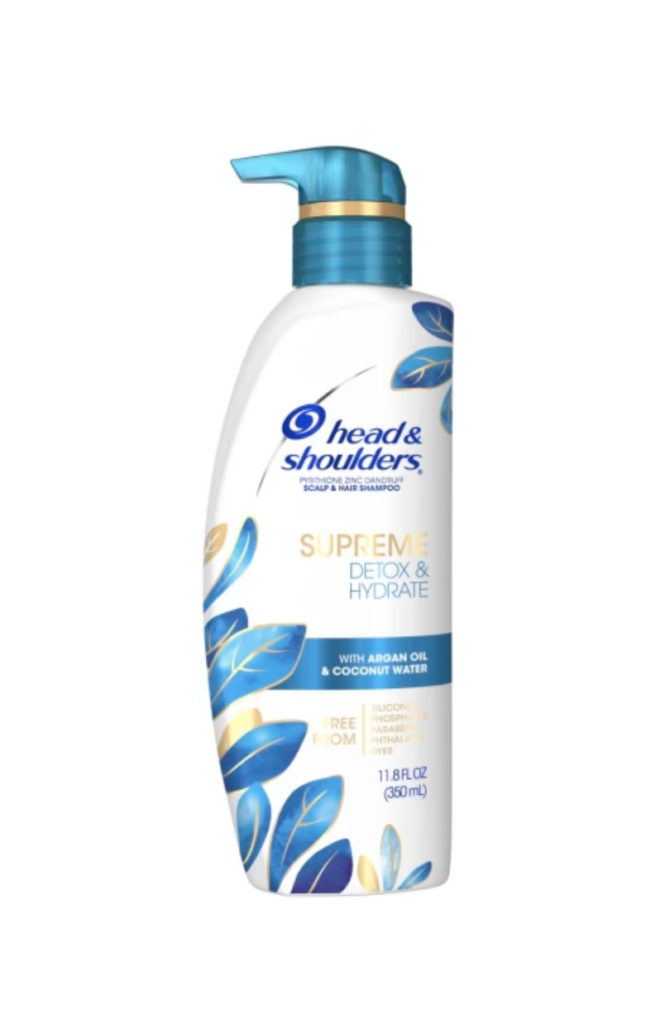 As promised, a closer look at the Head & Shoulders clarifying shampoo option. This is a great mens clarifying shampoo as it has the ability to remove that yellow buildup on the scalp quite significantly.
The downside, Head & Shoulders is not a cruelty free clarifying shampoo. They notoriously test on animals to this day, despite having access to willing human subjects if they so desired. We wouldn't make this our number one choice, folks.
Dphue Clarifying Shampoo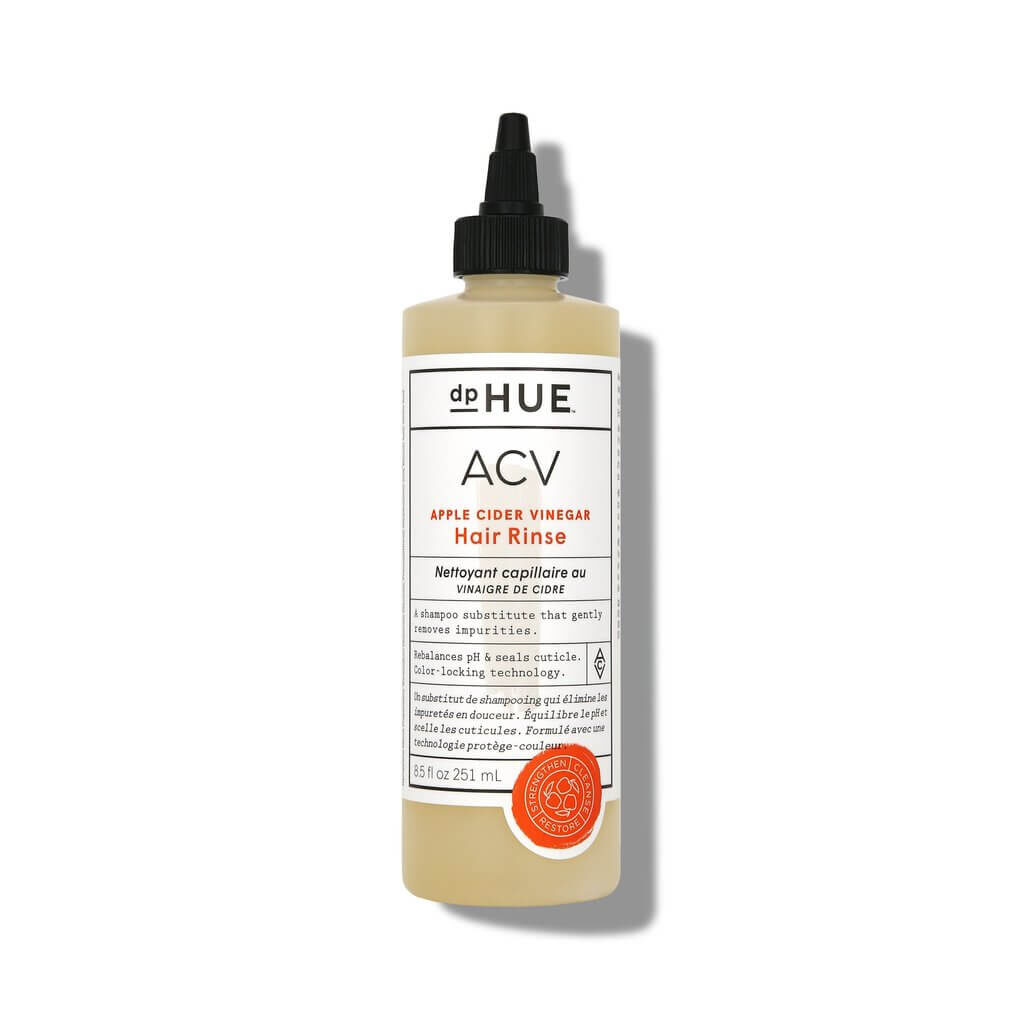 We touched on the restorative power of apple cider vinegar earlier on, and this is another clarifying product that embraces it as a key ingredient.
The Dphue clarifying shampoo is more of a basic rinse as opposed to a lather-and-rinse kind of product. It runs through the scalp, removing debris and build up that stands in its way, and leaves the surface clear as day.
Made mostly of natural ingredients, this is one for all those who are interested in clean beauty.
Oribe Clarifying Shampoo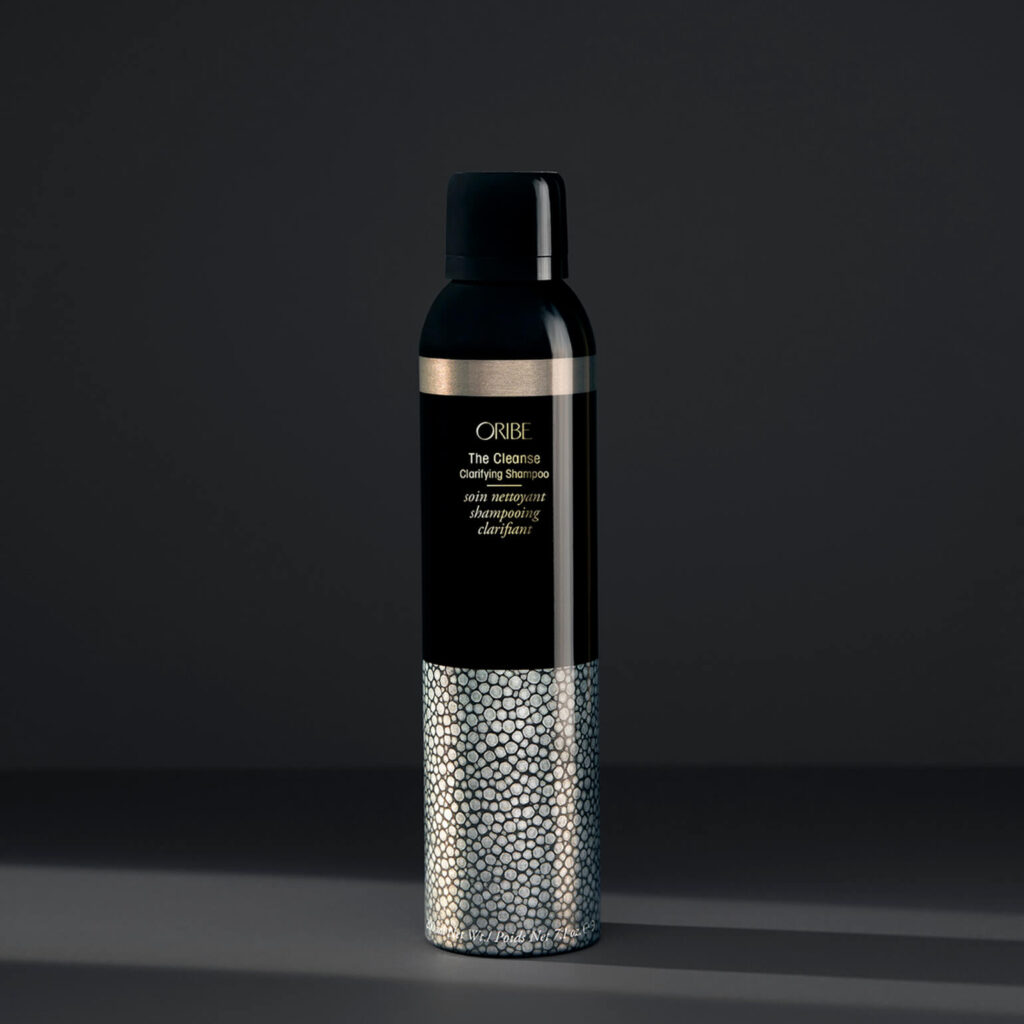 We're not usually ones for hype; we like to do research and then make a decision as to buy… or not to buy. That being said, Oribe has a clarifying shampoo that we were pretty much sold on the second we saw the packaging!
To our delight, the product wasn't just a pretty face. This unique formula uses the powerful properties of volcanic ash to strip product build up from every inch of the scalp and hair. There are no words for how good your hair will feel after just one wash — we highly recommend this product!
Dove Clarifying Shampoo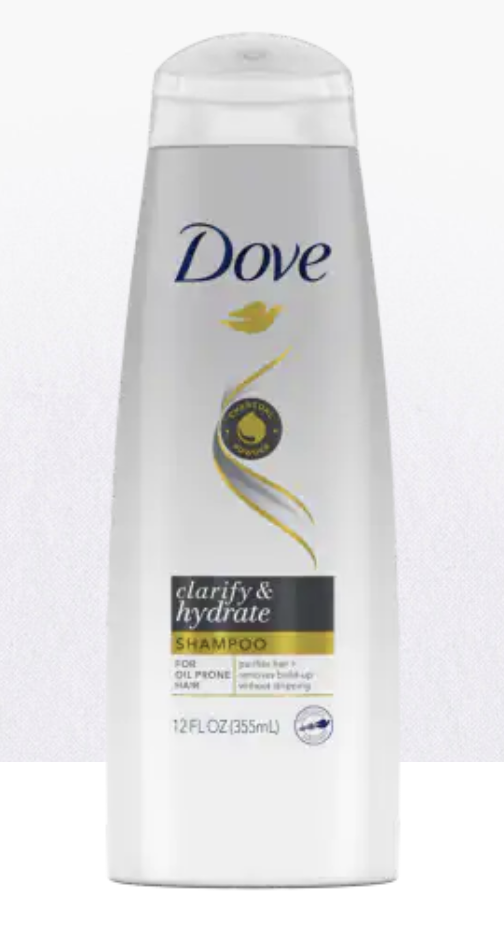 A drugstore brand that is known in just about every modern household. Dove have a clarifying shampoo of their own, and while its not going to strip dyes and toners from your hair, it will gently release the excess residue and balance your natural pH.
R+Co Clarifying Shampoo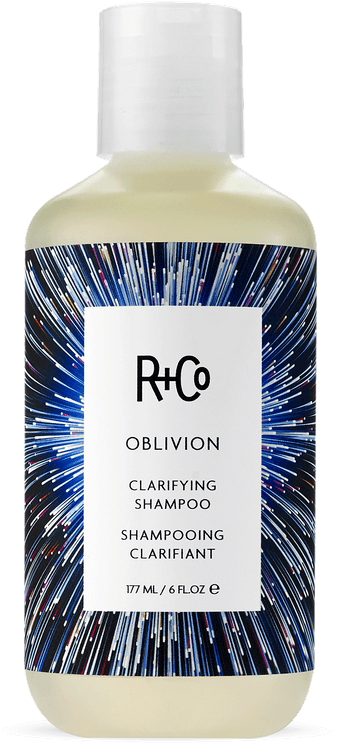 If you asked us to give an accurate R+Co oblivion clarifying shampoo review, it would say something along the lines of the following:
"We adore this clarifying shampoo. Not only is it vegan, cruelty free and entirely natural in compound, it is gentle enough to use daily! Don't get us started on the smell — rosemary, tangerine, tree moss? A blend to have you looking forward to shower hour like no other self care product."
Phyto Clarifying Shampoo
Another very impressive vegan, paraben and silicone free clarifying shampoo that we've personally been fans of for a while. This one has environmental factors in mind, as it works to strip any trapped bacteria and impurities from the hair.
Photo has some competitive products. We'd recommend a look at their diverse range if you're in the market for a new and improve haircare regime.
DIY Clarifying Shampoo
Making a clarifying shampoo at home is possible, and it's actually pretty easy. You'll need the following ingredients:
1tbs baking soda
1tsp apple cider vinegar
1 to 2 cups of warm water
Preparation and Use:
Place the baking soda into an empty water bottle or a tall cup. Add the water, so that the baking soda dissolves quickly (water needs to be warm for this to happen). Spoon in the apple cider vinegar and give it a light shake.
While in the shower, pour the mixture through wet hair, ensuring your entire scalp and every strand is coated. Leave it in for 15 minutes and then rinse with water. Voila — a natural, chemical free clarifying shampoo in seconds!
Did You Enjoy This Article?
If you enjoyed this article, you might also like our articles discussing haircare such as Top 35 CBD Hair Products, Natural Hair Removal, and Emu Oil for Skin, Hair and Health.