Today we're here to unpack all of the benefits that apple cider vinegar shampoo has up its sleeve. Apple cider vinegar has been used for centuries, and after reading this you'll understand why it remains one of the best kept secrets to a healthy and happy head of hair.
In this article we discuss the following:
What Does Apple Cider Vinegar Do for Your Hair?
You may be wondering 'is apple cider vinegar good for hair and scalp?' Our answer is yes. Apple cider vinegar (ACV) treatments for hair flattens the hair cuticle, giving your hair a smoother touch, making your hair easier to brush and less prone to breakage. It cannot, however, reverse the damage that heat has done to hair, but by smoothing out the hair shaft through regular use it helps to alleviate this a significant amount. Using apple cider vinegar in hair also reduces dandruff and hair loss, as these are symptoms of bacterial overgrowth on the scalp. An ACV hair rinse will lower the pH of your scalp and prevent the bacterial growth from getting out of hand. It's time to say goodbye to dull hair and a dry scalp!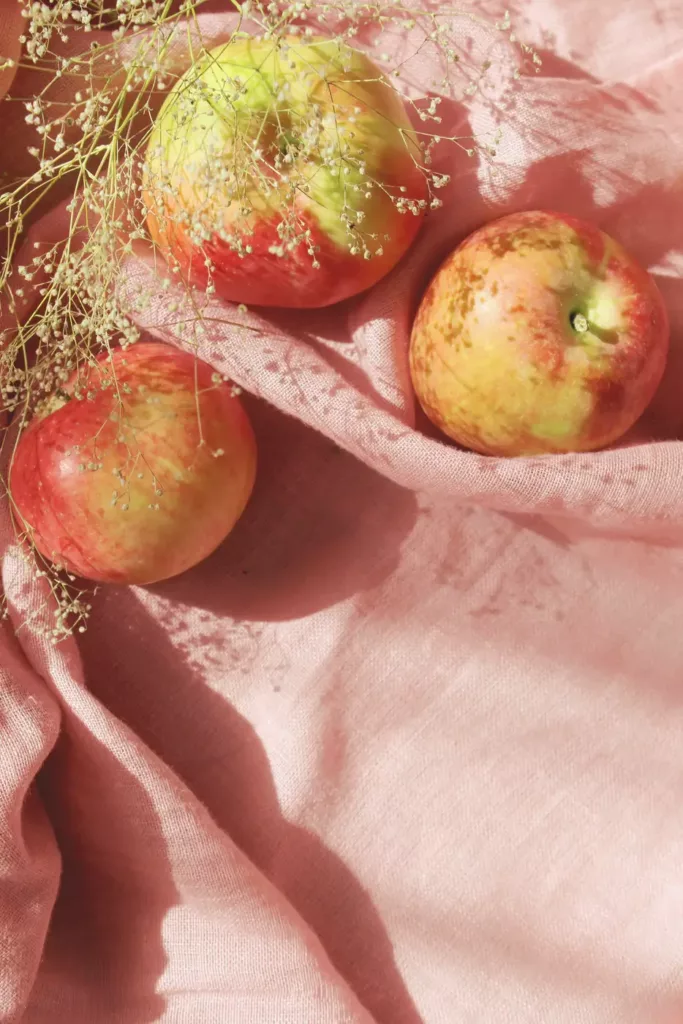 Does Apple Cider Vinegar Shampoo Work?
From our research and own testing, the answer is yes. Due to its various different beneficial properties, there is a reason for every type of hair and skin to be using this product. It is a sustainable way to clean your hair as you can use it regularly without affecting the natural production and balance of oils from your scalp.
Apple Cider Vinegar as Clarifying Shampoo
Apple cider vinegar shampoo is a natural alternative used to remove build up from dust, grease, dead skin cells and products (like hairspray, gel and dry shampoo) on your hair and scalp. The acidity of an organic apple cider vinegar shampoo is what gives it the clarifying quality, removing just enough dirt to leave your hair feeling fresh and clean, but not too much that your scalp is completely stripped dry. The harsh chemicals in other shampoos often strip your scalp of all the natural oils and your body then produces more oil than necessary to cope with this extreme; which is why one's scalp can feel dry and itchy one minute and then extremely oily the next.
Apple Cider Vinegar Shampoo Benefits
It does wonders for people who have damaged hair, by smoothing out the shafts and giving it a bouncier and soft feel. Nicole Graham, a lifestyle and relationship coach from Womenio reviewed ACV shampoo and she mentions "The conditioning impact that an ACV shampoo has on the hair, in my opinion, is the number one apple cider shampoo benefit. It not only detangles, but it also adds a shine and luster to the hair that lasts."
Another one of apple cider vinegar uses for hair is that it is highly beneficial for people who struggle with itchy scalp and dandruff.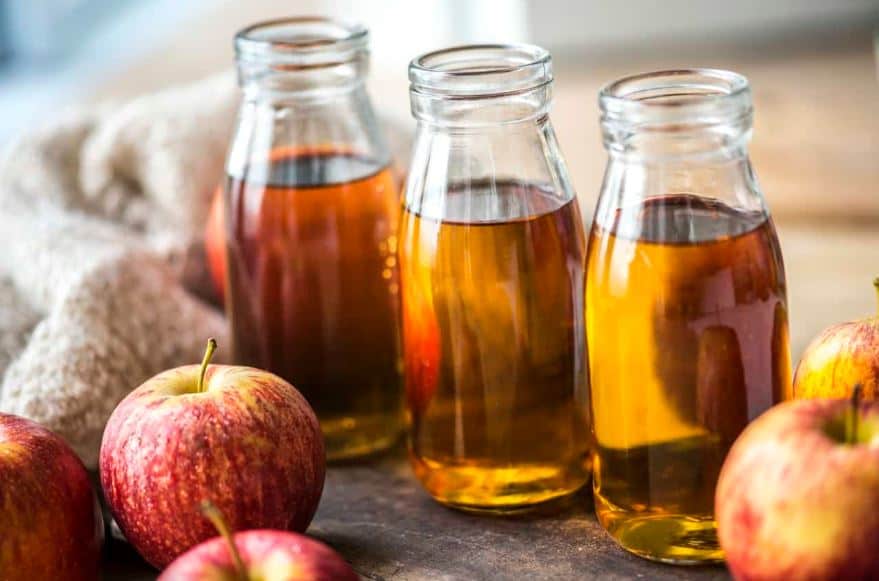 Apple Cider Vinegar for Dandruff
For those of you that struggle with dandruff, here is some science behind why using an apple cider vinegar shampoo will help your dry scalp. Apple cider vinegar has antimicrobial and anti-fungal properties, which reduces fungal growth and balances the pH of the scalp. An overgrowth of fungi and bacteria due to a high pH level on the scalp is one of the most common causes for dandruff. Another cause of dandruff is from stripping the scalp of its natural oils entirely and 'over washing' the hair with chemical shampoos; however, ACV shampoo does not do this. The acidic property in ACV shampoo rinses all of the unnecessary build up out of the hair, but leaves a healthy amount of natural oil on the scalp, therefore it does not get irritated.
Apple Cider Vinegar for Dandruff Reviews
Using apple cider vinegar as a treatment for dandruff has been backed up by a number of dermatologists. One dermatologist has mentioned that the vinegar has an acidic pH level of around 2 or 3 which decreases itching and shedding and controls the reaction to Malassezia yeast, which is the specific yeast overgrowth that causes dandruff.
Apple Cider Vinegar for Hair Loss
Apple cider vinegar may help in stimulating the growth of new hair as it gently exfoliates the scalp and awakens the hair follicles. It has also been said that it increases the blood flow to the scalp which may also help in promoting the growth of new hair. However, all of this information is anecdotal and has not been backed up by science or research studies. An expert from the UK's hair loss treatment centre has stated that no matter what you do with apple cider vinegar it won't reverse hair loss. In our opinion, it won't hurt to try, right? So we leave it up to you to decide and try out for yourself and if it doesn't help your hair to grow, at least you'll have fabulously smooth hair!
Apple Cider Vinegar for Scalp
Apple cider vinegar shampoo or an apple cider vinegar hair rinse is a gentle and natural way to remove dirt and grease build up from your scalp. It is very efficient in giving your hair a deep clean without stripping away all of the natural oils, this is thanks to the acidity in apple cider vinegar.
Apple Cider Vinegar for Itchy Scalp
If you are using an antibacterial apple cider vinegar shampoo to treat an itchy scalp by controlling the fungal overgrowth on your scalp, one precaution to take note of is that if the product is used too often the pH of your scalp can actually fall too low, returning you back to step one of sitting with a dry and itchy scalp. We recommend using it once every 10 to 14 days.
Apple Cider Vinegar for Dry Scalp
If you are asking 'does apple cider vinegar help dry scalp?' then ask no more. The answer, as you might have gathered already, is simply yes. It gently rinses the hair and scalp without stripping away all of the natural oils that the scalp produces. But, as mentioned previously (see 'Apple Cider Vinegar for Dry Scalp' above) one needs to be cautious of how often you use the product because if you overdo it, the high acidity levels can eventually dry out your scalp all over again. The optimum amount of time between treatments is 10 to 14 days.
Apple Cider Vinegar for Colored Hair
Apple cider vinegar is safe to use on color-treated hair. Due to the acidity not being too high, it cannot lighten the color of your hair. The only time you need to take caution is shortly after your hair has been colored, wait about a week or two before you welcome Apple cider vinegar back into your hair care routine as the color may lift during this time. Apple cider vinegar treatment for bleached hair is also highly beneficial as it helps to flatten the pores of the strained hair shaft, leaving your hair smoother and easier to detangle without breaking it.
Apple Cider Vinegar for Hair Growth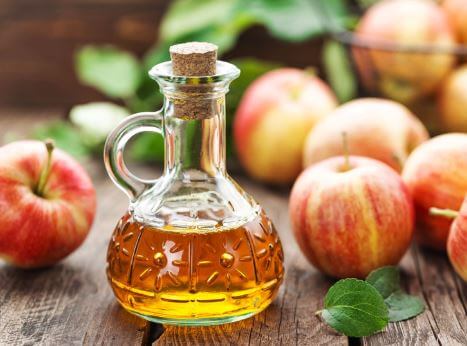 Although there is no hard evidence to back up whether or not apple cider vinegar helps with hair growth, many people swear by it. Some dermatologists have voted against the use of ACV in promoting hair growth, whilst others claim that it's worth a try and that they have observed a positive response from the treatment. We feel that due to all of the beneficial properties of ACV for hair, it can do no harm to try it out and see how it works for you if your main concern is hair growth or loss. Try spending some time massaging the treatment into your scalp before rinsing it, as this may stimulate the hair follicles.
Does Apple Cider Vinegar Grow Hair Back?
The use of an ACV treatment may help to promote hair growth as its cleansing properties remove unwanted dirt and grease from your scalp, which are often clogging the pores. By freeing up some space, new hairs are able to grow freely. Apple cider vinegar may also increase the blood flow to the scalp which helps to stimulate the hair follicle leading to growth of new hairs.
Apple Cider Vinegar for Hair Growth Reviews
Youtuber, Maryam Hampton, used an ACV treatment mask over an extended period of time, with a specific emphasis on using it for hair growth, here's what she had to say – "I used this treatment once a week on my natural hair for a month and I am in love with it! I do this after shampoo and before conditioner and deep conditioner. My scalp feels refreshed and amazing and healthy rapid hair growth is apparent."
Apple Cider Vinegar for Curly Hair
Rigel Celeste, from Slayton, had a word with us about how incorporating Apple cider vinegar into her hair routine is working out for her curls. Here's what she had to say – "I just switched to Apple cider vinegar shampoo last October as part of going more natural and embracing my curly hair and have really started to love it! I needed something without harsh sulfates and drying alcohols but that would still get my hair feeling fresh and clean. Apple cider vinegar shampoo has been gentle enough to allow my curls to spring up and shine while also balancing pH and contributing to a healthy scalp. I have less grease than with other shampoos. It also has natural anti microbial, anti yeast, and antifungal properties, so I'm fully on board."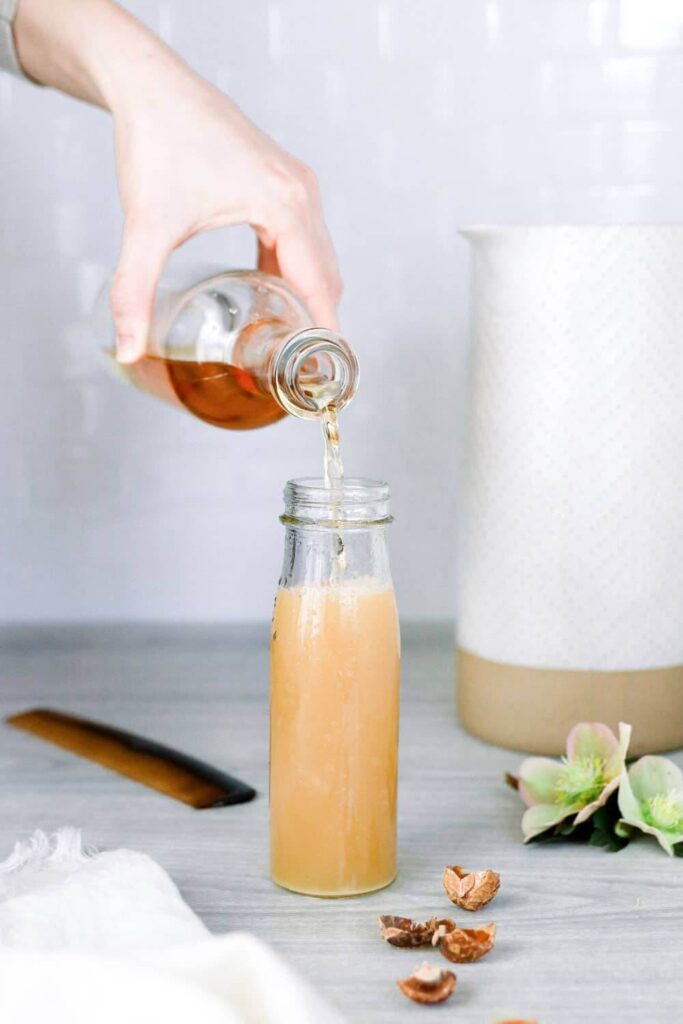 Apple Cider Vinegar for Frizzy Hair
An apple cider vinegar shampoo used on natural hair can do wonders, specifically if you struggle with frizzy hair. It is the perfect way to control your frizz without using heat (i.e., hair dryers and straighteners) or other harsh chemicals. An alkaline state in your hair causes the pores on the hair shaft to open, giving your hair a dull and frizzy feel. The acidity in the ACV comes to the rescue and rectifies this situation by flattening the pores giving the hair a smoother texture.
Apple Cider Vinegar Shampoo Reviews
In terms of how often to use apple cider vinegar shampoo, Graham says that "It isn't typically applied on a regular basis. You don't have to use it every day, so you'll use it less often overall. This saves money, time in the bathroom, and protects your hair from overexposure to any potentially harmful additives in the shampo." So, not only is this product a fabulous addition to your routine in terms of hair and scalp health, but it's also easy on the wallet!
Furthermore, she talks about all of the benefits mentioned earlier including the fact that it may aid in the prevention, reduction, or reversal of hair loss.
"Apple cider vinegar is one of the best cleansing and balancing treatments for hair," says NYC celebrity hairstylist, Netty Jordan.
"[The deep cleaning] is all thanks to its acidic nature that helps apple cider vinegar exfoliate dry flakes from your scalp, remove residue, and boost shine" says Dr Anna Guanche, a certified dermatologist.
Apple Cider Vinegar Shampoo Brands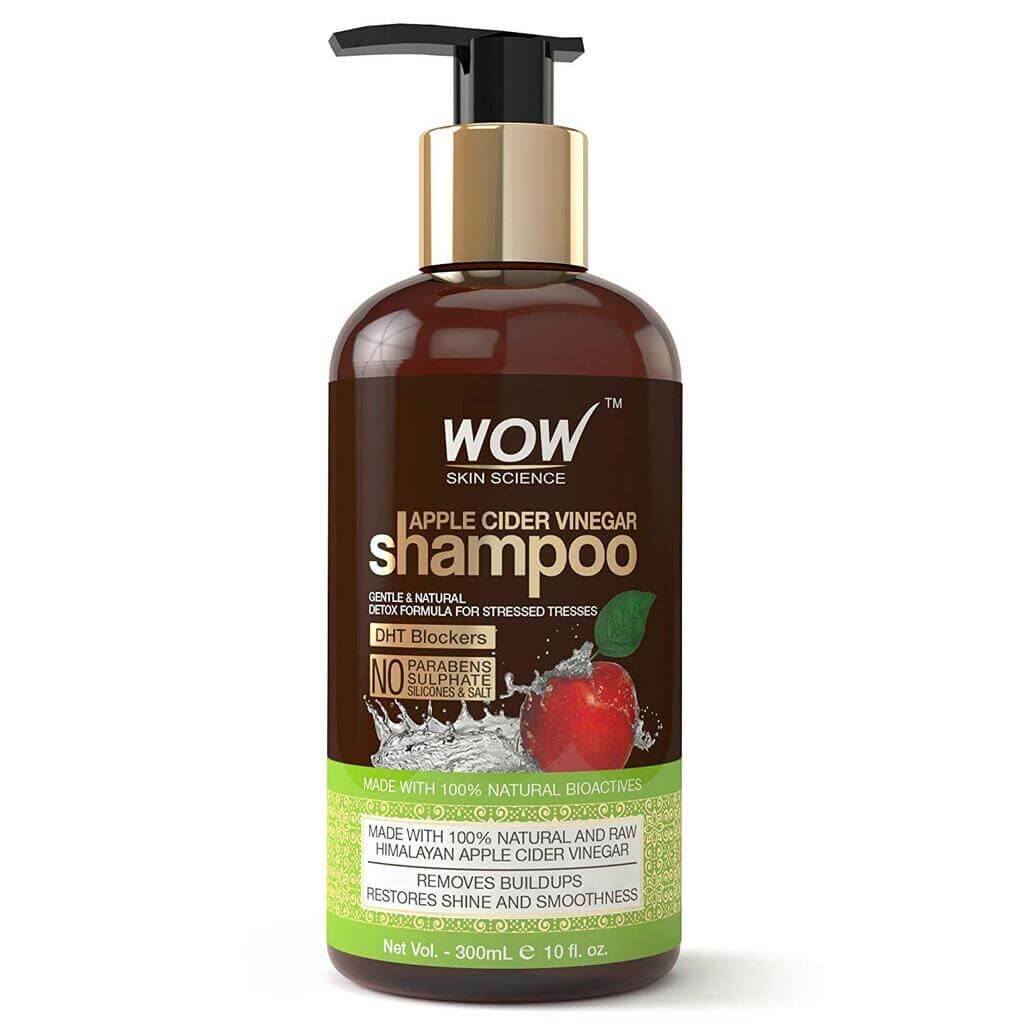 WOW's apple cider cleansing shampoo is powered with pure organic and unfiltered Apple Cider Vinegar, Sweet Almond Oil and Argan Oil. It helps to gently detoxify the hair and scalp by rinsing away the buildup of grease, dust, dead skin cells and hair products, such as hair spray or dry shampoo. WOW Skin Science Apple Cider Vinegar Shampoo does not contain any harsh chemicals such as Sulphates or Parabens.
Wow Apple Cider Vinegar Shampoo Benefits
Raw apple cider vinegar is rich in vitamins, minerals, antioxidants, and enzymes. It is a safe and natural antimicrobial and is great at removing flakes and buildups. Sweet Almond Oil is filled with essential fats and vitamin E and Argan oil is rich in linoleum and omega 6 fatty acids, these two additions to the shampoo nourishes the hair and scalp and gives the hair a glossy and moisturized feel.
Wow Apple Cider Vinegar Shampoo Review
It seems that the general consensus around this product is that it has a very smoothing and moisturizing effect on the hair without weighing it down. Some people who struggle with extremely greasy hair felt that they needed to use quite a bit of the shampoo to achieve the desired effect in removing the build up of grease from their hair.
Wow Apple Cider Vinegar Shampoo Before and After
Most people have said that their hair was left with a light and bouncy feel post use. They said that it does an ok job at keeping the frizz at bay, but not for much longer than 48 hours. Aparajita Sengupta, from Elegant Eves has shared a photo of her before and after.
Is Wow Apple Cider Vinegar Shampoo Safe for Color Treated Hair?
Yes, WOW's apple cider vinegar shampoo is safe to use on all color treated hair, as it is a light and gentle shampoo that does not contain any harsh chemicals like sulfates or parabens. The ACV content is not too high as it has been diluted so that the product can be used regularly.
Wow Apple Cider Vinegar Shampoo at Target
Wow apple cider vinegar shampoo is available in selected stores at the moment, but it is currently not stocked at target. You can however find it directly on their website or on Amazon.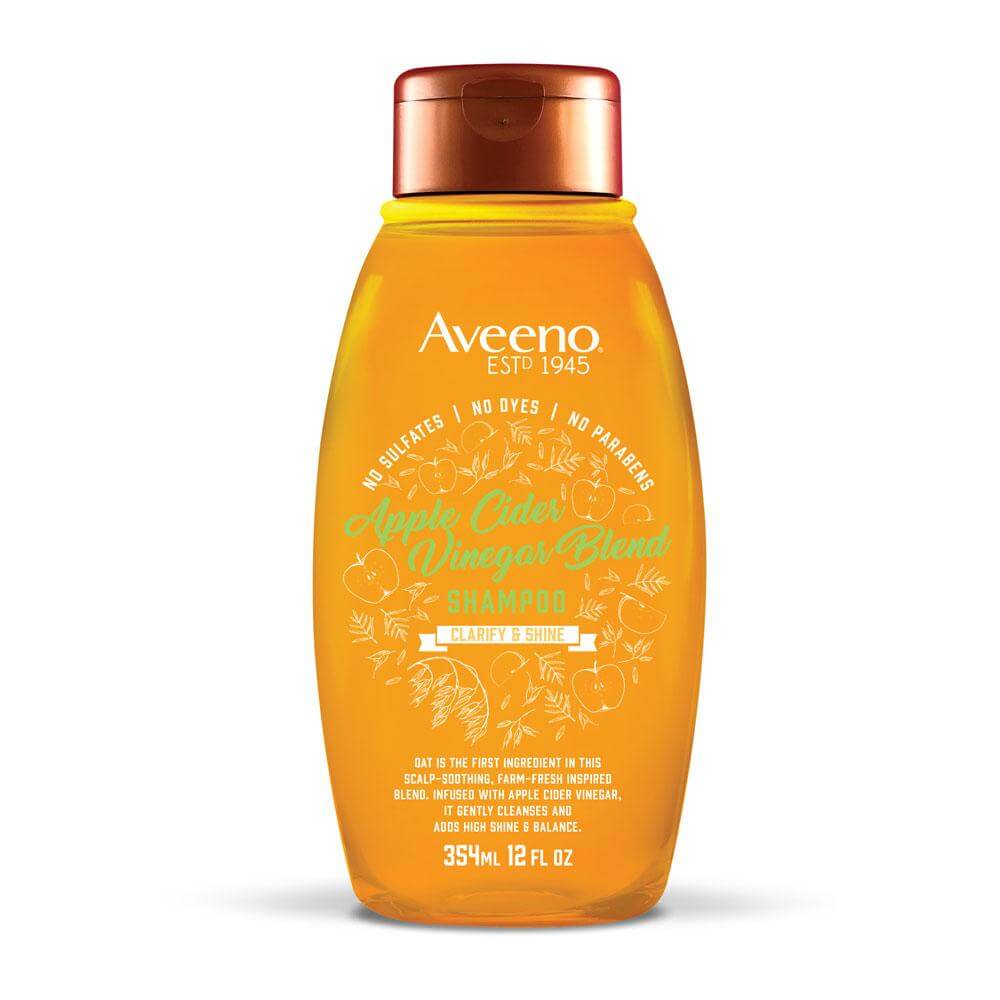 Oat is the first ingredient in this soothing shampoo which is infused with apple cider vinegar to clarify and add shine to dull hair. This shampoo is sulfate free and has no dyes or parabens. The shampoo received an overall 4.5 star rating (from 300 reviews) and it seems that you get bank for your buck with this one.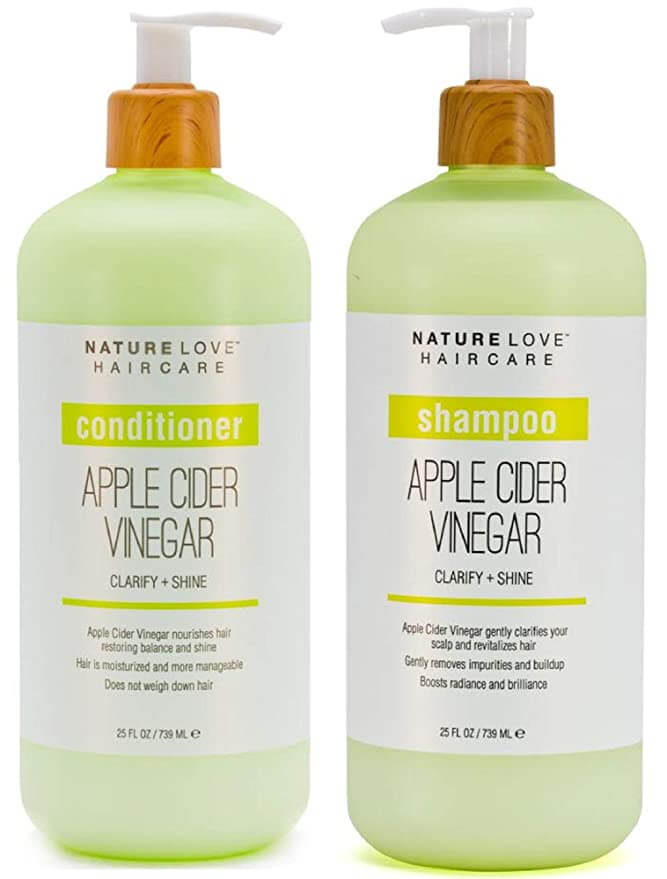 The Nature Love apple cider vinegar shampoo is specifically helpful in the treatment of dry scalp and dull hair. You can also buy their conditioner that works together with this shampoo, to give your head a full treatment from scalp to hair ends, leaving your hair light and shiny. It retails at a slightly higher price point of around $38 (USD).
Nature Love Apple Cider Vinegar Shampoo Reviews
It seems that the main benefit of this product is that it is great for the natural treatment of seborrheic dermatitis and that it doesn't dry out your hair the way that other medical shampoos do when treating this issue. Furthermore, people have found it to be quite a pricey option in the ACV shampoo realm. This product also contains sulfate, which for some people has deterred them from purchasing it.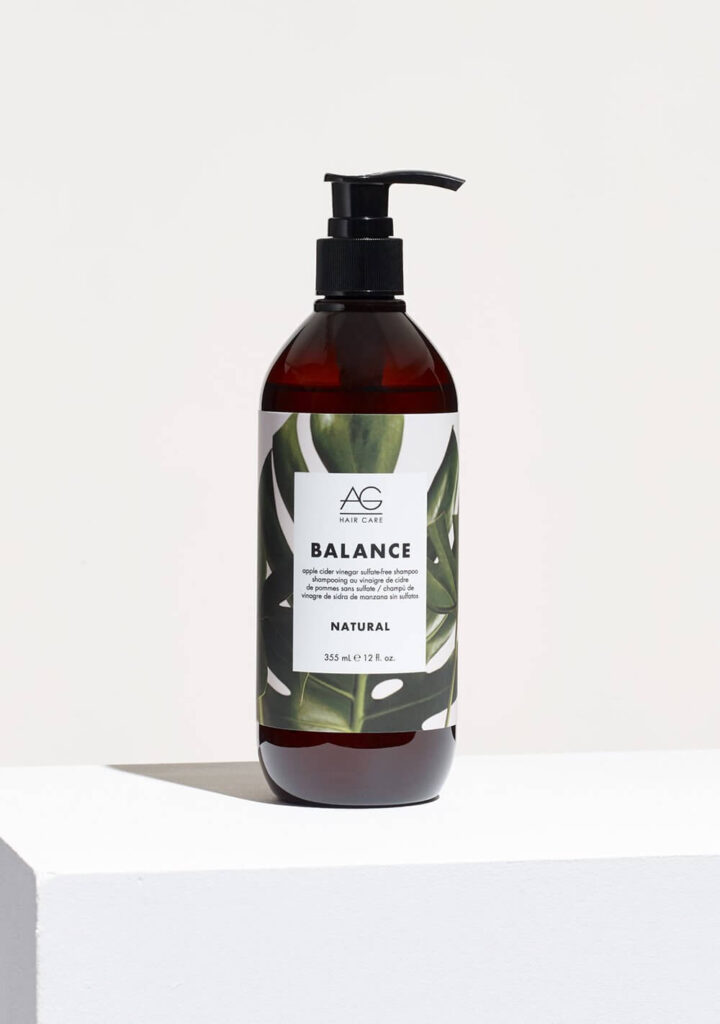 This shampoo is formulated with over 98% plant-based and naturally derived ingredients, AG's Balance sulfate-free shampoo gently cleanses the hair and scalp. It also uses 100% natural and unfiltered apple cider vinegar and is safe for use of color treated hair. It is a cost efficient and vegan friendly apple cider vinegar shampoo alternative.
Morrocco Method's Apple Cider Vinegar Shampoo is a non-foaming, antibacterial shampoo, specially created to repair and revive your hair and scalp. This shampoo was specifically formulated to stimulate the scalp through increasing blood flow. This may aid in stimulating hair growth. Apple cider vinegar increases the activity of the sebaceous glands to flush out debris, excess oil build-up, and controls unhealthy bacteria through lowering the pH level.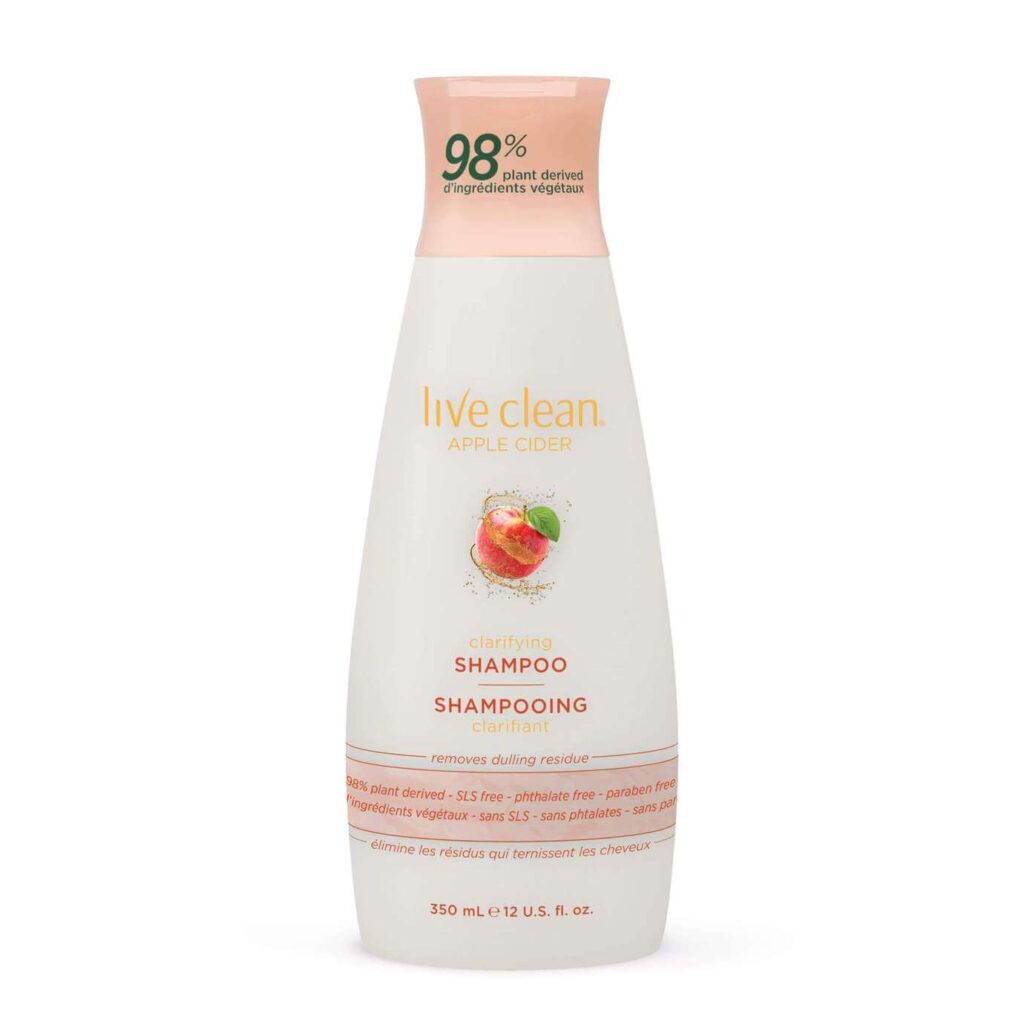 This apple cider vinegar detox shampoo, is perfect for those of you that want to do an ACV treatment intermittently. It can be used weekly for deep cleaning purposes, to remove all of the residue build-up caused by styling products, hair oils, pollution and dust on your hair and scalp. You can also use this more frequently than once a week, if you have very oily hair.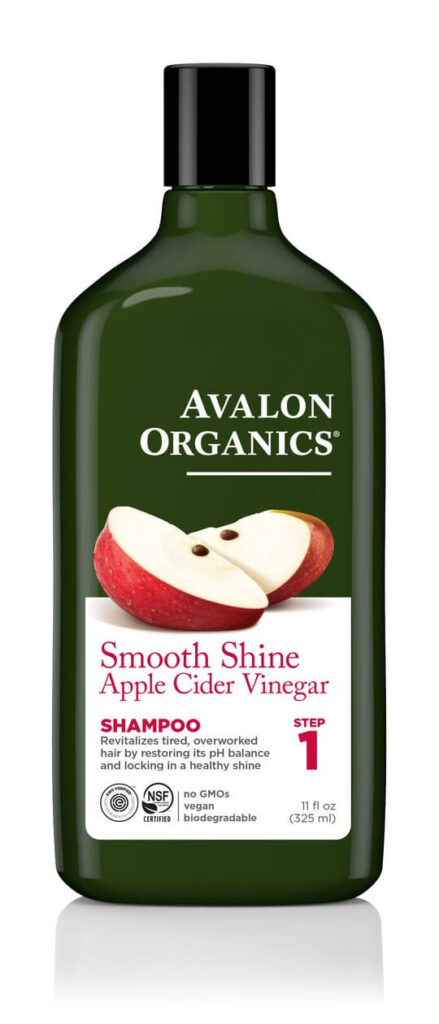 A combination of raw Apple Cider Vinegar, Nettle Extract and Argan and Babassu Oils, come together to form this clarifying ACV shampoo that helps to restore hair to its natural pH balance, whilst giving it a deep clean. It contains no sulfates, GMOs, artificial colors or fragrances and has not been tested on any animals.
DIY Apple Cider Vinegar Shampoo
Homemade Apple Cider Vinegar Shampoo
If you would like to try and make your own apple cider vinegar shampoo mixture, here is an easy apple cider vinegar shampoo recipe, that you can do in the comfort of your own home. In a spray bottle combine one part water with one equal part apple cider vinegar. After applying your shampoo and lathering it up, add the apple cider vinegar mixture to the shampoo (on your hair) and continue to lather. Let it sit for 5 minutes before rinsing and continuing on to the conditioning step. Voila! If you are feeling extra adventurous, try adding 3 drops of almond oil to your mixture, as this also has wonderful moisturizing properties and works beautifully in unison with ACV.
How to Wash Hair with Apple Cider Vinegar
When washing hair with apple cider vinegar all you need to do is combine one part apple cider vinegar with one part water in a spray bottle (if you have one) or simply in a bowl. If you have relatively oily hair you can up the ACV content by two tablespoons. Simply pour this mixture all over your hair, so make sure that you have enough to cover your whole head, and begin to work the product into your scalp. Let it sit for 3-4 minutes and then rinse thoroughly.
Where to Buy Apple Cider Vinegar Shampoo
Apple Cider Vinegar Shampoo at Walmart
If you are looking for the 'apple cider vinegar shampoo near me' look no further, we are here to help. Walmart currently stocks WOW Apple Cider Vinegar Shampoo and Hair Conditioner set for $29.94 USD as well as Aveeno Apple Cider Vinegar Sulfate-Free Shampoo for $6.97 USD, both available with free shipping.
Apple Cider Vinegar Shampoo on Amazon
Amazon also currently stocks WOW Apple Cider Vinegar Shampoo and Hair Conditioner set for $29.94 USD as well as PURA D'OR Apple Cider Vinegar Thin2Thick set of shampoo and conditioner for $25.99 USD, amongst a few other ACV Shampoos from Aveeno, MAJESTIC PURE and BELLISSO. All of these are available for worldwide shipping.
The Bottom Line
We hope that you have learnt a thing or two about what this amazing product can do for you. If you are ever struggling with dry or frizzy hair, excessive dandruff, or simply just having a bad hair day, remember that apple cider vinegar is your new best friend. We would always recommend keeping a bottle in your pantry for when those days come around (and even if you don't always use it on your hair, you can always pop it into your salad dressing).
Did You Enjoy This Article?
If you enjoyed this article, you might also like our articles discussing natural hair products such as Natural Hair Dye, Top 35 CBD Hair Products, Top 18 Natural Shampoo and Conditioner, and Top 11 Natural Dry Shampoo.