Before the rise of popular beauty trends in the skincare and makeup industries, our first introduction to beauty probably came about by deciding which brand of shampoo and conditioner to choose. This isn't a surprise to anyone who's been exposed to shampoo advertising and all its nuances, and chances are, you already have a favorite brand in mind. However, if you're interested in pursuing beauty products that are more natural and less harmful to the skin, delving deep into natural shampoo and conditioner is a good place to start! Here is everything you need to know about natural shampoo and conditioner, the best non toxic shampoo, and how these products can really bring out the best in your hair.
We will be covering the following topics:
What is Natural Shampoo and Conditioner?
Just like what the label says, bottles or bars of natural shampoo and conditioner are mostly composed of natural ingredients. Toms of Maine cites examples of natural ingredients being plants and fruits, which can possibly enhance fragrance in your natural shampoo and conditioner mix. Different natural shampoo and conditioner manufacturers can declare a certain percentage of how natural their products are–and of course, having 100% natural shampoo and conditioner is recommended!
Purveyors of clean beauty can attribute natural shampoo and conditioner to the origins of soap, years before the first bottle of commercial shampoo was even invented. According to Hairstory, it was Syrians who first developed natural soap, with a combination of water, lye, sweet bay oil, and olive oil. The soap was then cooled and aged for approximately seven months before solidifying.
Naturally, a revolutionary product such as Aleppo soap from Syria would then make its way along the Silk Road to be traded during 1100 AD. Soap made its way to Italy, where prominent soap makers in Castile began to emerge.
The massive demand for Castile soap eventually led to the products being imported via sea trade to different retailers in Europe. However, it wasn't until 1800 AD that soap eventually started becoming shampoo, when traders in India discovered a certain type of massage that could be used for one's body and hair called "champo." This eventually evolved into "champing" in Europe–the earliest term for "shampooing" that we know today!
Shampoo and Conditioner Ingredients to Avoid
Contrary to popular belief, not everything you find in a harmless grocery aisle, convenience store, or department store's beauty department is completely designed to be beneficial for your hair and skin. The shampoo you buy could contain hidden chemicals that not only damage the quality of your hair, but can lead to adverse reactions in the form of skin and eye irritations, at the very least.
Take note of the following questionable ingredients listed below and make sure that they are not present in the shampoo and conditioner you choose to buy. These are some of the chemicals in shampoo and top shampoo ingredients to avoid.
Sulfates
Ever wondered why some shampoo and conditioner brands you've seen have decided to label themselves "sulfate-free"? According to EcoWatch, sulfates have been on numerous watch lists for quite some time due to their harmful chemical components.
Mildly, they can rob your hair of its much-needed shine and moisture by effectively making it dry, even at the cost of removing dirt and oil quite well from your hair. This is due to the fact that sulfates contain chemical detergent properties which then cause these adverse effects.
On a deeper level, EcoWatch also claims that it's best to avoid sulfates altogether because some of them might contain dioxane, which is known for causing kidney problems if exposed.
Parabens
This harmful chemical is also present in many tubes of lipstick, lip gloss, lip balm, and chapstick, so keep an eye out for parabens in your beauty products as well! Although these are normally present in shampoo and conditioner as a natural cleaning agent, parabens can eventually lead to breast cancer cell growth if absorbed by the body. This is because parabens can mimic the natural hormone estrogen and can cause significant hormonal imbalances to occur.
Sodium Chloride
Are you prone to dry skin? If you are, then your scalp may be equally sensitive as well. Sodium chloride can effectively dry out your skin, and may cause dandruff to occur if exposed to a particularly sensitive scalp.
Isopropyl Alcohol
This ingredient is great for killing 99% of bacteria on your hands, but not so great if you want to keep your scalp nice and healthy. This does the complete opposite, and causes your scalp to become dry and sensitive. Your hair might become dry and brittle as well from exposure to this chemical.
Artificial Coloring
As cool as it is to see your shampoo and conditioner boast crazy colors when you're in the shower, beware of artificial or synthetic coloring! Apart from the fact that they might cause your skin to become irritated, they could also prevent your hair follicles from growing properly. Whether or not you want to grow out your hair, it's best to avoid this ingredient in your shampoo and conditioner entirely.
Mineral Oil
As fancy as this sounds, nope–mineral oil does not actually enrich your scalp or moisturize it, because of the "mineral" in its name. Avoid this ingredient in your shampoo and conditioner altogether, as it can cause dryness and impede hair growth at the same time.
Retinyl Palmitate
According to Nanogen, this ingredient may cause itchiness, scaling, peeling, and redness on particularly sensitive scalps. Not only that, but some studies suggest that it could also lead to increased risk of cancer, so it's best to avoid this ingredient entirely.
Triclosan
Strangely enough, Vanilla Luxury reported that this ingredient was actually banned from being present in antibacterial soaps as early as 2016, but continues to be an ingredient in shampoos, toothpaste and deodorant. Beware of this ingredient, as it can potentially cause hormone disruptions which can lead to cancer if exposed to a certain degree.
Dimethicone
Did you know that your hair can actually be coated by a kind of plastic if your shampoo or conditioner contains this ingredient? This artificial ingredient is used to trick you into thinking that your hair has become particularly shiny, but being coated with dimethicone can cause it to appear dull over time and block out nutrients.
Formaldehyde
According to Vanilla Luxury, this might be the riskiest ingredient to include in your shampoo or conditioner. Not only is it a carcinogen, but has been observed to seep into the skin if applied to it, as evidenced through animal testing.
Petroleum
Although you may be familiar with petroleum jelly, it is a common misconception that this ingredient is moisturizing if used in shampoo or conditioner. However, that isn't the case. According to Nanogen, this ingredient can block your pores to prevent actual moisture coming in and can then lead to a dry, flaky scalp.
Propylene Glycol
If you don't want even more chemicals getting absorbed by your scalp, avoid this ingredient altogether. This ingredient can not only serve as a gateway for harmful chemicals to be absorbed, but it can also lead to these chemicals being absorbed into the bloodstream.
Cocamidopropyl Betaine
Chances are, you may be familiar with this ingredient because it is sourced from coconuts. Considering that it's sourced naturally, surely this means it's safe for you, right? We beg to differ. This ingredient may cause skin irritation, allergic reactions, eczema, or rosacea to occur to sensitive skin.
DEA and TEA
These two acronyms stand for Diethanolamine and Triethanolamine respectively. They're considered foaming agents, which means they're in charge of making sure your shampoo or conditioner lathers up considerably. Beware of these two ingredients still, since they have recently been discovered to cause cancer in animals. Despite the fact that no proven link has been discovered between DEA and TEA and cancer in humans, it's still better to be safe than sorry.
Reasons to Use Natural Shampoo and Conditioner
You can save more money by doing so
We know what you're thinking–how is this possible when shampoo and conditioner that isn't sourced from natural ingredients is usually a lot cheaper than natural shampoo and conditioner?
This is because you're actually saving money by avoiding potential problems in the process. If you incur adverse reactions from using regular shampoo or conditioner, you'll have to spend money to get a dermatologist to look at your scalp. The same logic works when you've got colored hair. More often than not, regular shampoo or conditioner for color-treated hair tends to be more expensive than other brands, and natural alternatives got it beat for price and overall value!
Natural ingredients are better for your skin
Because of the absence of all the dangerous chemicals we mentioned above, rest assured that natural shampoo or conditioner will do wonders for your skin!
What's great about companies who prioritize clean beauty is that they're usually transparent with what their products contain as well. Ingredients are listed appropriately, so it'll be easy for you to spot any potential allergies to ingredients, if these apply to you.
The risk you incur with using shampoo or conditioner with harmful chemicals is that they can cascade down your body while you shower, leaving more areas vulnerable because of this. Switching to a healthy, natural alternative will ensure that even the other parts of your body will reap its many benefits!
Natural shampoo and conditioner contain ingredients that aren't harsh on your hair
This is especially helpful if you're prone to dry or frizzy hair. Many natural shampoo and conditioner brands contain ingredients meant to repair hair of this type, moisturizing each follicle appropriately whenever you head over to the shower.
Natural shampoo and conditioner are neither too basic nor too acidic.
Let's talk about chemistry! Most natural shampoo and conditioner are formulated with a pH of about 4.5 or 5.5, meaning that their chemical composition won't damage your hair follicles.
You'll reap the benefits of natural moisturizers
Synthetic moisturizers can either moisturize your skin for a short period of time only or worse, cause you to experience allergic reactions. Because of the gentle composition of natural shampoo and conditioner, you'll get all the moisturizing you need from gentler ingredients! This includes, but isn't limited to, ingredients like shea butter, nuts, and leaves.
Natural shampoo and conditioner brands are environmentally-friendly
Do you wonder where your shower water goes after you take a quick shower? They likely end up in a piping system that leads all that water straight back into the environment–and this is bad news if your bathing products are filled with lots of toxic chemicals!
Give back to the environment what you take from it, so as not to pollute it further, and natural ingredients will definitely help you with this.
Using natural shampoo and conditioner can help your colored hair stay colored for a longer period of time
That's right–no need to turn to regular color-treatment shampoo and conditioner to achieve this!
Let's go back to that ingredient we recommend you to avoid a while back–sulfates. According to USA Today, sulfates can leave all that brilliant color washing down the drain by damaging your hair cuticles, which also damage your hair's natural oils. Opting for sulfate-free natural shampoo and conditioner stops all this from happening, and makes sure your tresses keep that stylish, funky color you worked so hard to dye!
The Best Natural Shampoo and Conditioner Brands to Suit Your Needs
Just as we know that there are different types of hair, different people have different needs as well when it comes to haircare. Below are the top brands of natural shampoo and conditioner and organic shampoo and conditioner we recommend based on the specific needs your hair may have.
Best Natural Shampoo
For Oily or Greasy Hair
Hawthorne Shampoo
Are you the type of person who's incredibly picky with what you put on your hair, especially considering that you have an oily head of hair? What's great about Hawthorne Shampoo is that you can take quizzes in their stores that help you choose the exact shampoo that's best for you. This is perfect if your hair requires special ingredients.
For Oily Scalp
Prose Cleanse and Refresh Dry Shampoo
What's great about dry shampoo is that it's meant to revitalize your hair while absorbing all the extra sebum present in oily scalps. A day after using regular shampoo, spray some of Prose's dry shampoo onto your palm and massage gently onto your scalp. It's that simple and you're good to go for the day without having to worry about oiliness!
For more dry shampoo options, check out our post on the subject!
For Dry Scalp
Attitude Shampoo Natural Treatment
One of the best non-toxic shampoo brands is Attitude! They completely understand that dry scalps need a natural, sulfate-free formula that can deeply nourish it back to looking perfect! Try their sulfate-free Natural Treatment Shampoo and later up every other day to see your scalp go from dry to looking pretty fly!
Best Natural Shampoo for Curly Hair
Acure Shampoo Moroccan Repairing Shampoo
Curly hair can also be prone to being dry and frizzy, especially during the summer. Acure Moroccan Repairing Shampoo is perfect for this kind of texture and is rich in argan oil fortified ingredients that can give life to even the driest curls!
For Men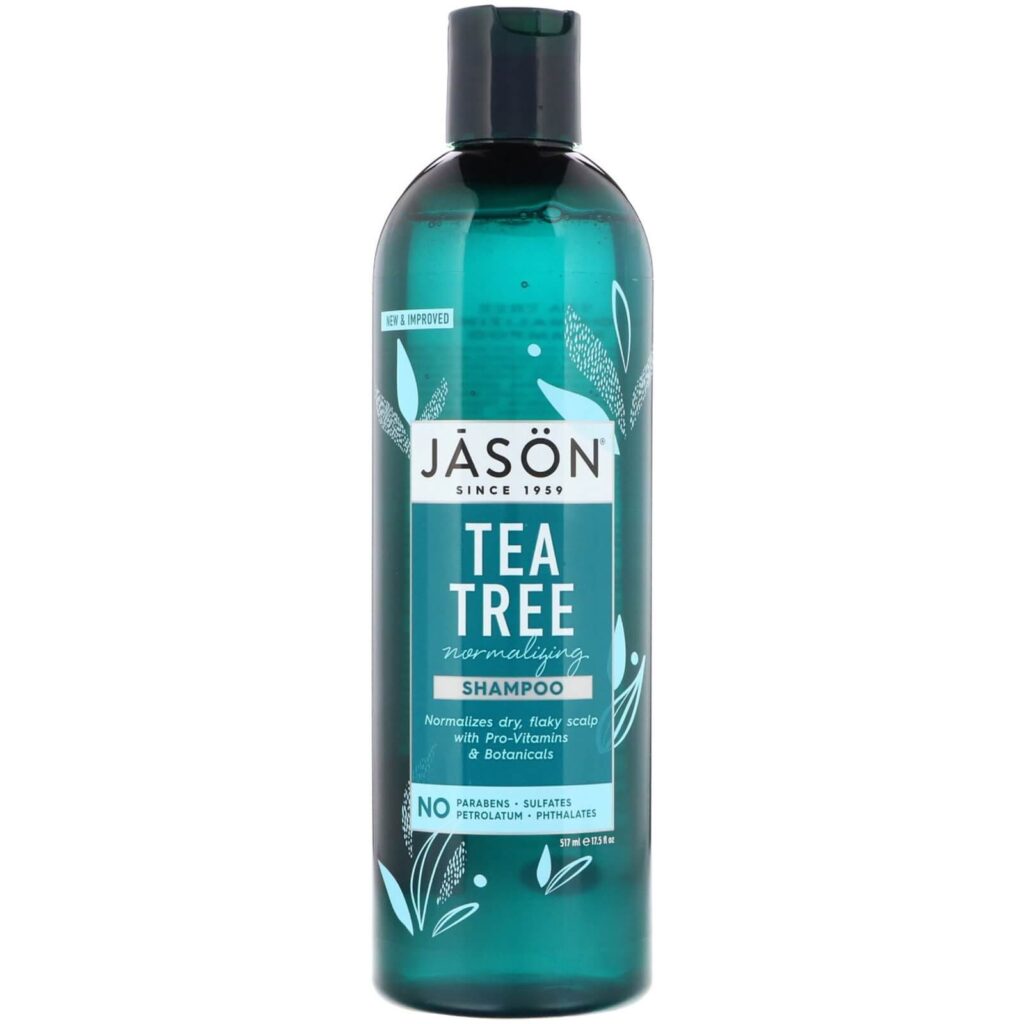 Jason Natural, Normalizing Tea Tree Shampoo
One of the many benefits of tea tree oil shampoo is that it particularly nourishes men's scalps, according to Men's Health. It can help treat common problems like dandruff and lice, which makes it a reliable daily option for the active man. Make sure to trust natural brands like Jason to keep your hair nourished for you! It's definitely one of the best alcohol-free shampoos on the market.
For Dry Hair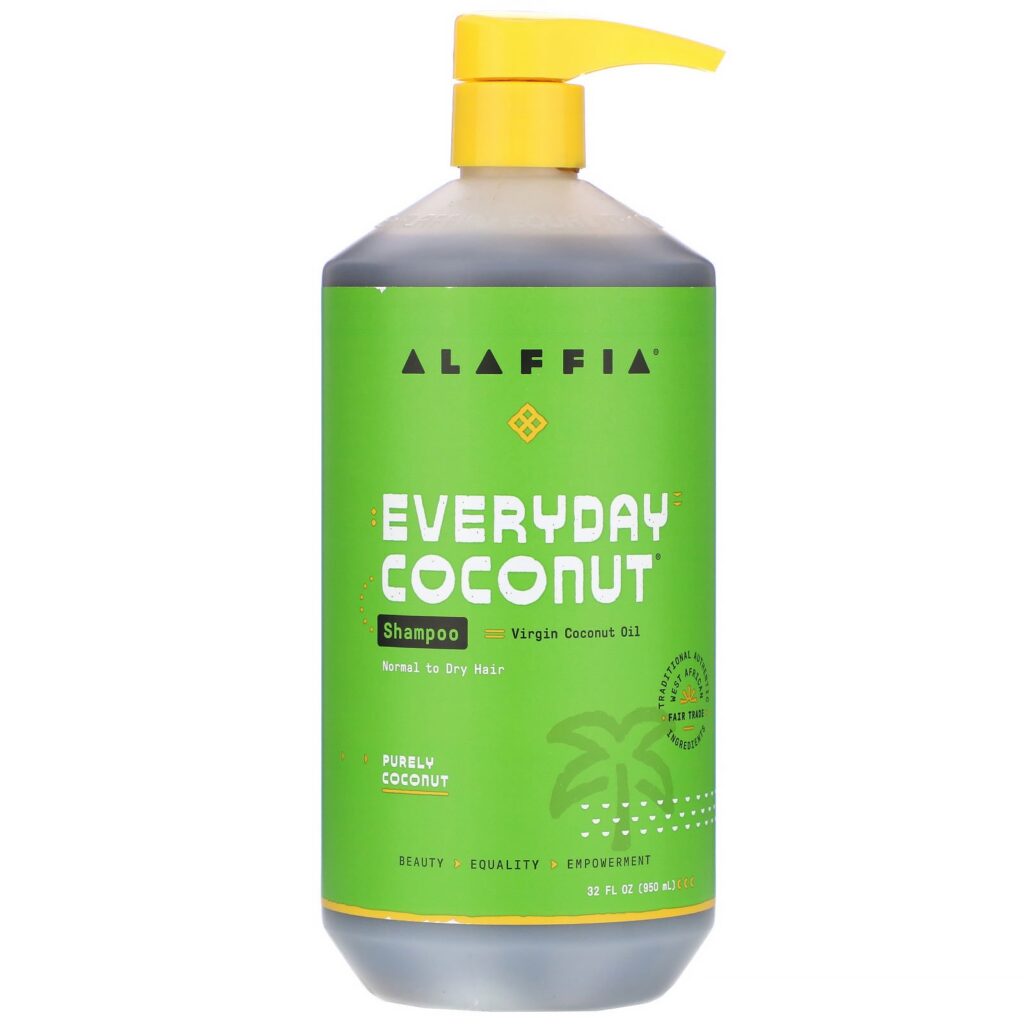 Alaffia Shampoo Everyday Coconut Shampoo
According to Hair Lust, coconut oil does wonders for dry hair, mostly because it's rich in lauric acid and gets absorbed by your hair follicles almost instantly! If you're new to using coconut oil or using herbal shampoo for your hair, Alaffia Everyday Coconut Shampoo is gentle enough and produces results almost instantly. Be sure to shampoo regularly throughout the week to see the results you want!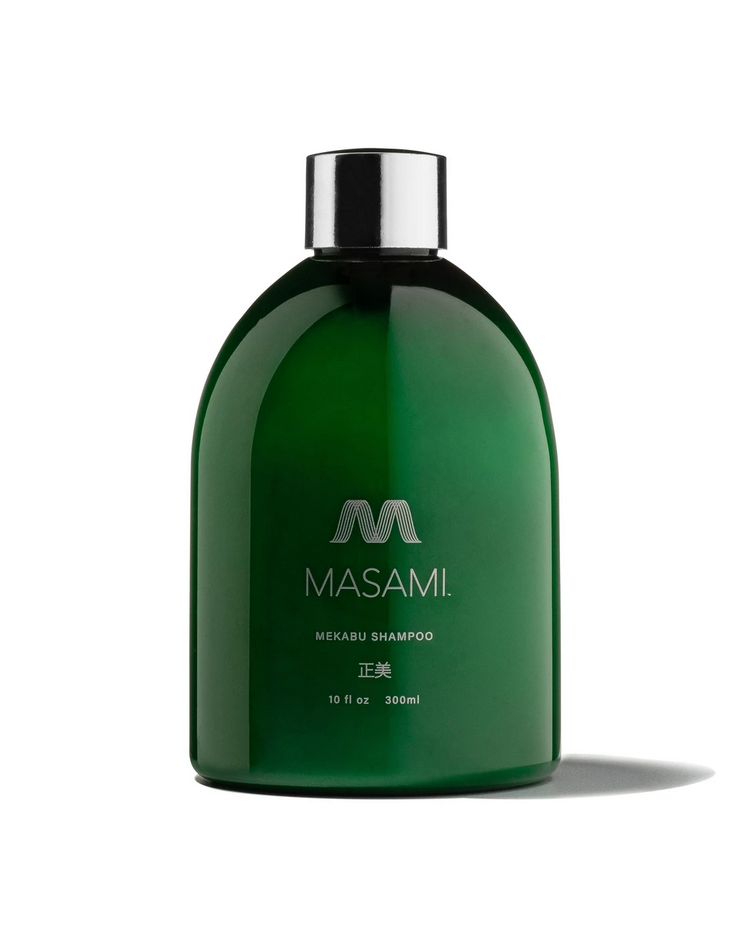 MASAMI Mekabu Shampoo
MASAMI is clean, premium haircare with a Japanese ocean botanical for massive hydration (which is the number one hair issue!). MASAMI uses all natural or naturally derived ingredients (including their fragrance) and is luxurious and high performing without any bad ingredients: no sulfates, parabens, and phthalate free shampoo. MASAMI is vegan and cruelty free. Their debut line consists of shampoo, conditioner, shine serum and styling cream. MASAMI believes that when your hair is hydrated, it's shiny, healthy, fuller and manageable.
For Fine or Thin Hair
Klorane Shampoo with Quinine and B Vitamins
What we normally don't know about fine or thin hair is that this type of hair usually lacks essential vitamins and minerals to help strengthen follicles. Klorane specifically created this formula for hair that lacks strengthening properties or is affected by aging. Its Vitamin B components are designed to restore the strength your hair once had, and these aid hair growth as well.
For Dandruff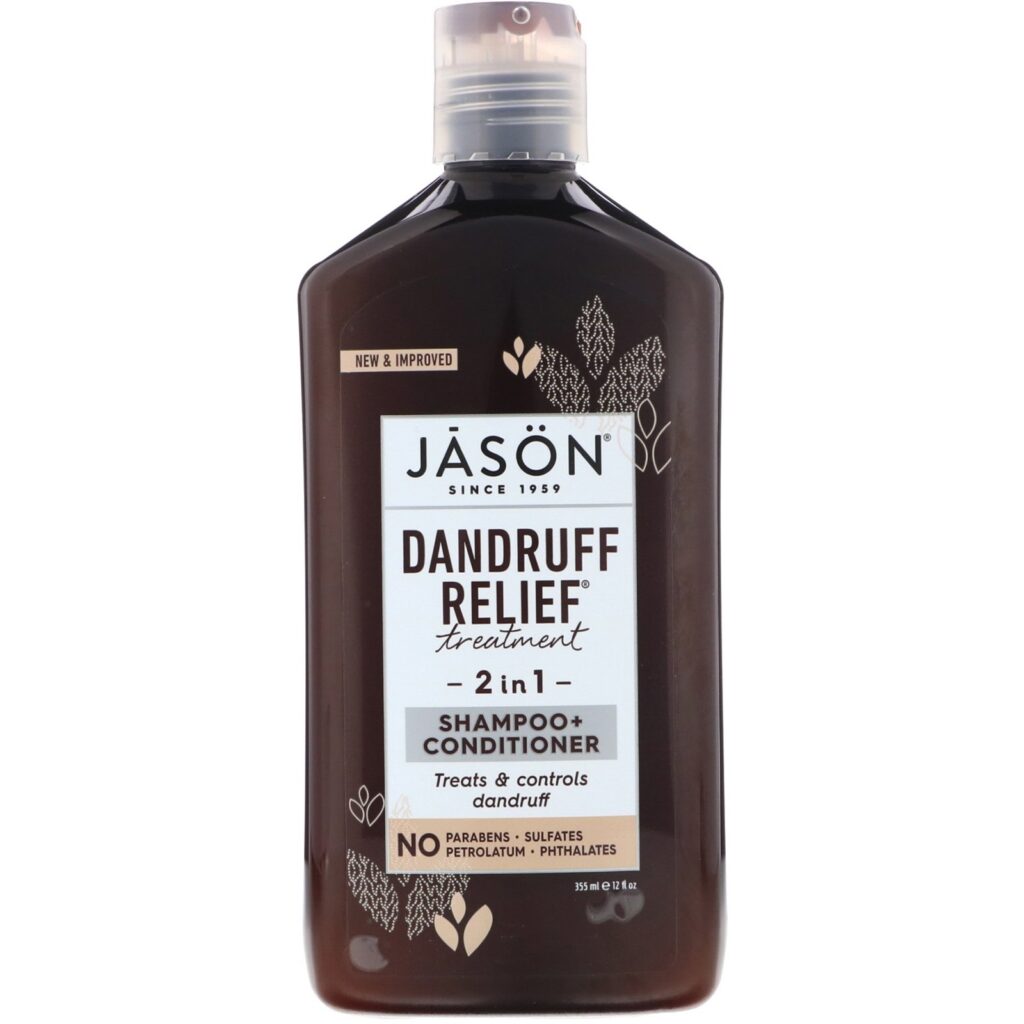 Jason Shampoo Dandruff Relief
What's great about Jason's remedy for dandruff is that not only is it completely natural, but it also effectively makes use of sulfur and salicylic acid which eliminates itchiness, dryness, and flakes while treating dandruff.
For Color-Treated Hair
Rahua Shampoo Color Full Shampoo
To substitute the toxic chemicals you normally get when you buy a bottle of regular shampoo for color-treated hair, Rahua makes use of essential oils grown in natural rainforests to help preserve color. It also contains lavender extracts and gardenia enfleurage.
For the Zero Waste Consumer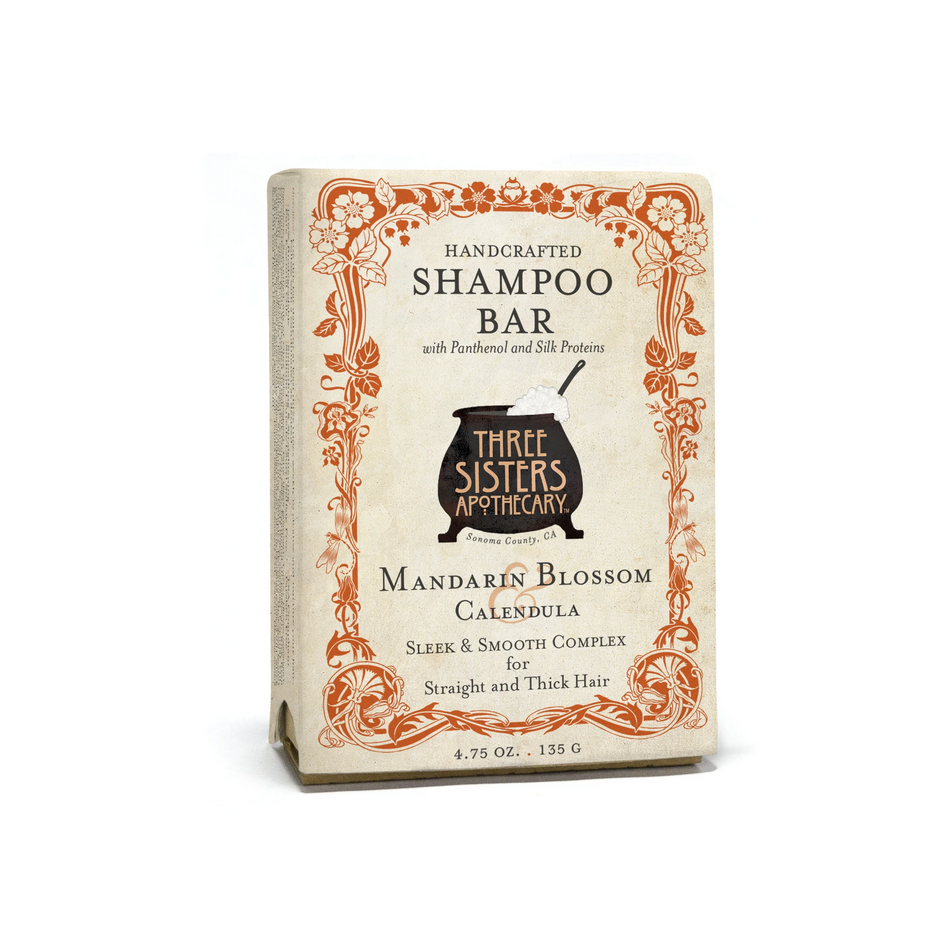 Three Sisters Apothecary Hair Care
Three Sisters Apothecary Hair Care is environmentally conscious and travel friendly, and their solid shampoo and conditioner bars are free of Sodium Laureth/Lauryl Sulfates, petroleum-based ingredients and parabens. As they are TSA compliant, they can go anywhere and everywhere she does. Their collection includes a full-sized Shampoo Bar, a travel shampoo bar, a full-sized Conditioner Bar and a nourishing travel friendly 3.2 oz Hair Oil that is under the TSA size requirement. Gift sets are available in Lavender & Tea Tree, Rosemary & Orange or Mandarin Blossom.
Handcrafted in small batches, Three Sisters Apothecary Hair Care is made naturally to gently cleanse and hydrate in three unique formulas that deliver complete care for all hair types.
Sonoma County based boutique Soap Cauldron is the home of the Three Sisters Apothecary a line of artisan soaps and skincare handcrafted in small batches in the centuries-old tradition with gourmet oils, butters, essential oils and botanicals. They choose to select ingredients directly from nature and transform them into nourishing and gentle products to cleanse and pamper the skin.
Upfront Cosmetics Universal Shampoo Bar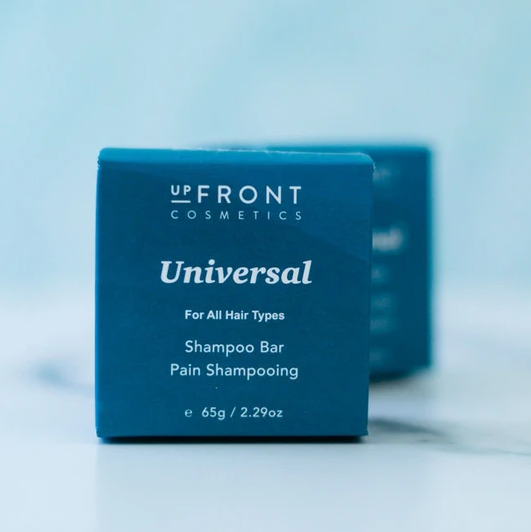 Upfront Cosmetics are the makers of salon quality shampoo and conditioner bars without the plastic waste. To date, they have helped keep over 30,000 plastic shampoo bottles out of oceans and landfills. Their products are vegan, sulphate-free, paraben-free and Leaping Bunny certified. One of their key selling points is our "no sulfate" promise. Sulfates are known for not only stripping your hair of dirt and grime; they're removing the natural oils that keep your hair healthy, leaving your hair rough, dry, and brittle. They can also cause dryness and irritation on your scalp AND cause skin and eye irritation. At Upfront, they use coconut and plant-based surfactants that are less likely to cause irritation and that provide a more gentle and skin-friendly cleanse. They believe you should never have to compromise the health of your hair for a quality shampoo!
Best Natural Conditioner
Sulfate-Free Conditioner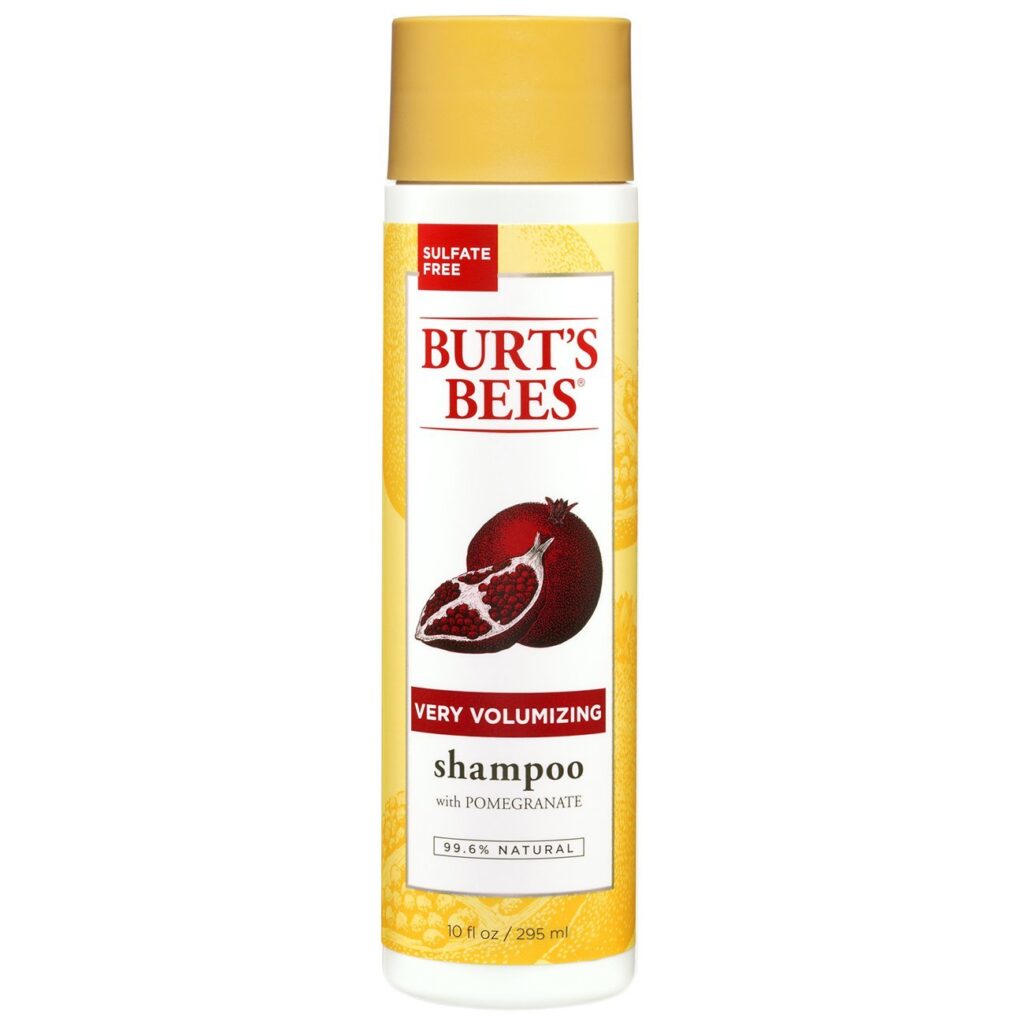 Burt's Bees Very Volumizing Pomegranate Conditioner
Not only is the brand particularly trustworthy for creating a line of quality natural lip balm, but their natural shampoo and conditioner lines are quite credible as well! This conditioner helps your hair achieve natural volume while detangling it at the same time.
For Oily Hair
Avalon Organics Clarifying Lemon Conditioner
The easiest way to manage oily hair is with natural ingredients! Avalon Organics does a great job of making sure conditioner doesn't stay on your hair after you shower, which can contribute to your hair being extra oily–plus, it has lemon essential oil for natural fragrance! This is one of the best best organic conditioner.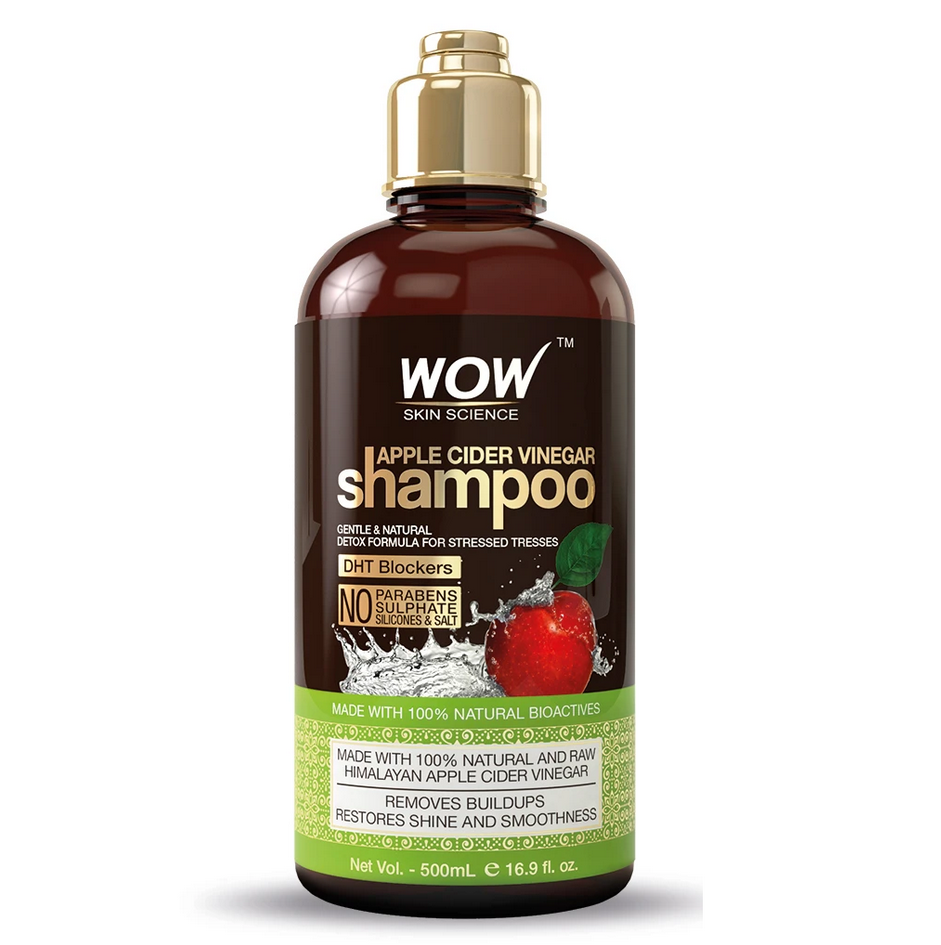 WOW Apple Cider Vinegar Shampoo
WOW Skin Science is a vegan beauty brand born in India. Their WOW Apple Cider Vinegar Shampoo is a sulfate free clarifying shampoo that contains raw apple cider vinegar, argan oil, and almond oil to help clarify and rebuild your hair. The raw apple cider vinegar allows their clarifying shampoo to repair everyday damage from styling products' residue, smog, and excess oil & buildup.
For Dry Hair

Shikai Everyday Conditioner
It's plant-based, has never gone through animal testing, and is formulated with omega-3 fatty acids to nourish dry hair. What more could you ask for? Condition with this bottle every other day to see real results. You can also check out Shikai shampoo.
For Dry Scalp

Carol's Daughter Monoi Repairing Conditioner
Natural moisturizers like Bamboo Water and Vitamin B5 help moisturize dry scalps and keep your hair follicles strong. Get all these and more with Carol's Daughter Monoi Repairing Conditioner.
For Curly Hair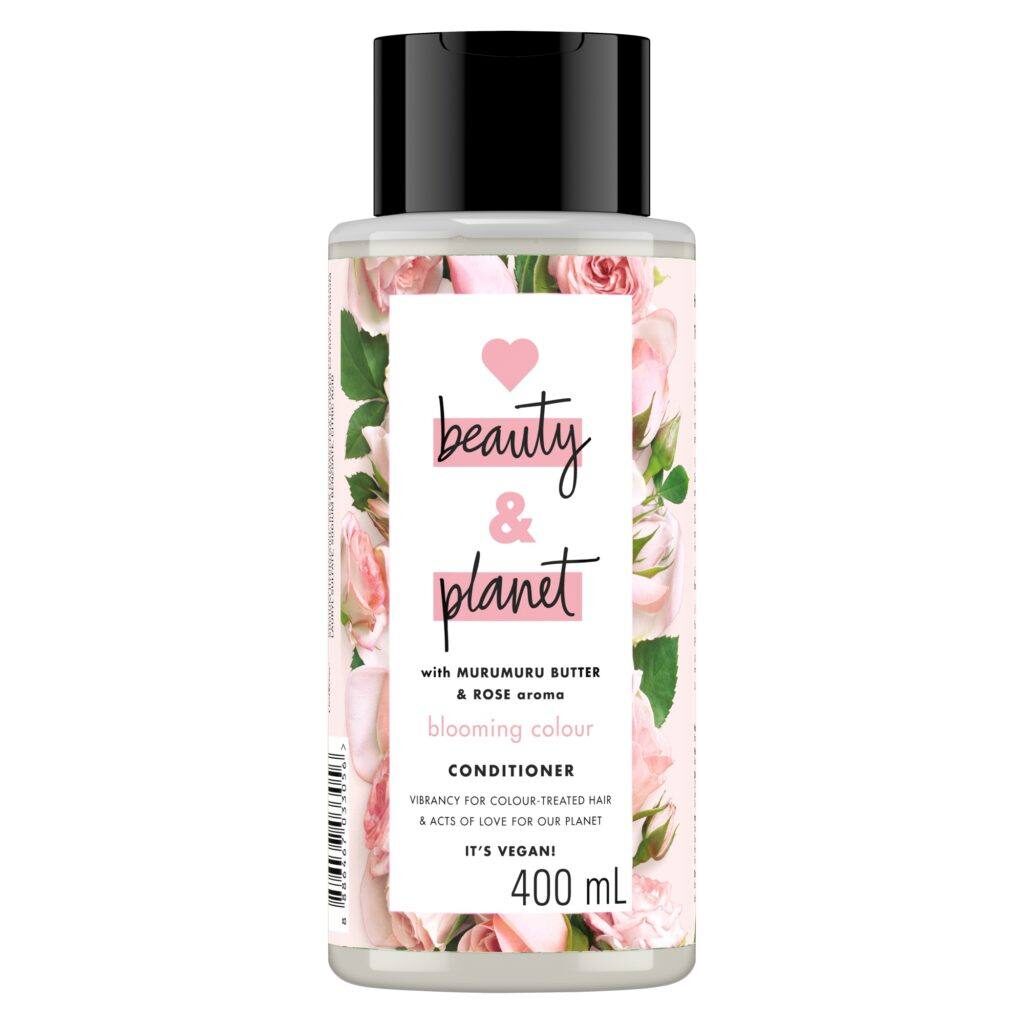 Love Beauty and Planet Murumuru Butter & Rose Blooming Color Conditioner
According to All Things Hair, this brand is a great alternative to other store-bought conditioners. Its delicate ingredients are perfect for hair as sensitive as curly hair, and is formulated to make sure that your hair won't become dry easily.
For Color-Treated Hair

Nature's Gate Pomegranate + Sunflower Hair Defense Conditioner
The main ingredients you want to stay away from when nourishing your color-treated hair are definitely toxic chemicals that may be present in regular shampoo and conditioner. Keep it all natural with Nature's Gate! Make sure you massage your scalp for about three minutes to make sure all its natural ingredients get exposed to your hair properly.
How to Make Homemade Shampoo and Conditioner
Although store-bought natural shampoo and conditioner is just as legitimate, nothing beats making your own mixture if you're feeling particularly crafty–or just want to save up on a few extra dollars by creating your own bathing products at home!
Natural Shampoo Recipe
Here is a simple recipe we found from Wellness Mama:
Ingredients:
Essential oils
Liquid castile soap
Coconut milk
Olive oil
¼ cup coconut milk
20 drops of essential oils
¼ cup of castile soap
½ teaspoon of olive oil
Preparation and Use:
Combine the following measurements into one bowl:
Shake well and mix.
Store in the shower at room temperature for a month.
When it's ready, shake well before use and use a teaspoon's amount every time you shampoo in the shower.
Natural Conditioner Recipe
Now that you've created your own natural shampoo, it's time to make a natural conditioner to match!
Based on this recipe we found from Don't Waste The Crumbs, you will need the following:
2 tablespoons of apple cider vinegar
16-ounce glass jar
16 ounces of water
Preparation and Use:
Combine the ingredients in the glass jar.
Shake well.
Once the mixture has settled, you can start using it for your hair. It's that easy!
No Poo Method
Another alternative to natural shampoo and conditioner is the "no poo" method.
Emily Underhill decided to try the No Poo method and replace her store bought shampoo and conditioner with DIY natural replacements. The "shampoo" she used was made of 100% aloe vera, natural glycerine, baking soda, and a bit of tea tree oil to help remove some of the greasy buildup. The "conditioner" she made was a 1:4 mix of apple cider vinegar and water. Underhill notes that "when I first started using this method of hair care, I went from washing my hair every few days to once a week to every 10 days and now I can do this once a month with alternative water only washes in between (and a bit of help from dry shampoo)."
Emily also found that took awhile for her hair to get used to this since it spent so many years having its natural oils stripped away and replenished with the oils from conditioners. However now she says her hair is healthier and looks better than it ever did before! The key to this method is letting your scalp do its job by producing natural oils to protect your hair and keep things in balance. Emily found it also helps to brush with a natural boar bristle brush 3 times a week to help evenly distribute your natural oils down the length of your hair.
The Bottom Line
And there you have it–everything you need to know about natural shampoo and conditioner for easy reference! Just remember that even though the information we presented here is comprehensive enough, you still have to do further research on the brands you want to buy before deciding on whether they're right for your hair or not. Check if the brand seems legitimate, if they source their natural ingredients from cruelty-free places, and also check out brand testimonials by tried-and-tested users to determine if the brand is right for your hair!
Figuring out the perfect natural shampoo and conditioner for you can be tricky at best. It's important to not jump the gun and instead, thoroughly think before deciding on your next go-to brand. Make sure that the bottles you want do what they claim for the kind of hair you have as well! No two heads are the same, so the brand you choose has to be formulated for your unique head of hair.
Did You Enjoy This Article?
If you enjoyed this article, you might also like our articles discussing haircare such as Top 35 CBD Hair Products, Natural Hair Removal, and Emu Oil for Skin, Hair and Health.