Natural self care rituals are gradually taking preference to chemical-based ones, all over the world. Chebe powder is one of Africa's best kept secrets, and is proving to be an effective method for hair growth, no matter who you are. Here is everything we know about this intriguing substance.
In this article we discuss the following: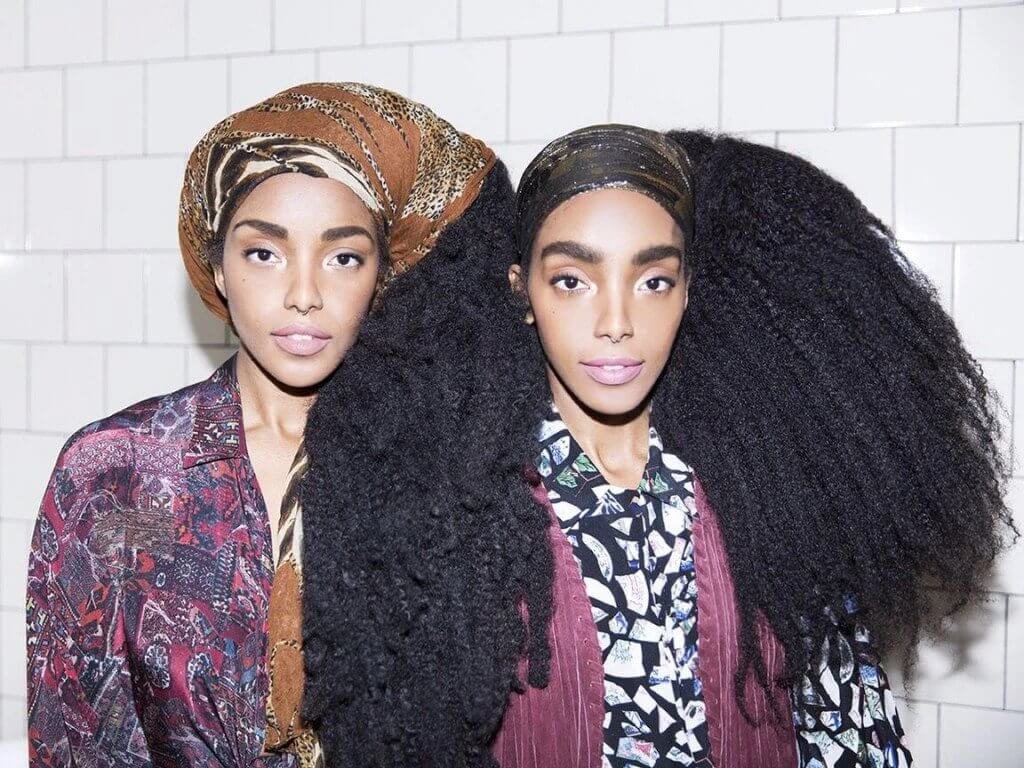 What is Chebe Powder?
Chad is a landlocked country in the north-central part of Africa. Here, the Basara Arad women of the land have a traditional method for attaining better hair growth, and it's called Chebe powder.
What is Chebe? Chebe is a powder mixture made from indigenous plants and seeds that, when mixed with oil, forms a potent hair mask that is said to strengthen hair follicles so significantly, that hair loss and breakage become a thing of the past.
The secrets of African Chebe powder have found their way across borders and oceans, and everyone wants a piece of this natural pie. The reason being, it works; Chebe powder may be the only truly natural and effective hair strengthening formula on the planet.
As far as Chebe powder for hair growth goes, there is an important distinction that needs to be made, according to Leah Williams, the Founder & Editor of Lucky Curl. Leah has been researching hair growth for several years now, and concludes that "Chebe powder is a great natural powder for hair, but no miracle solution for hair growth. Those who see growth from using the powder are likely finding their hair is experiencing less breakage due to the hair strengthening. It has several benefits and works to strengthen the hair, rather than promote growth from the scalp — in fact, it shouldn't really be applied anywhere near the scalp."
Chebe Powder Ingredients
So, what is Chebe powder made from? The blend of plants and herbs varies, depending on the person preparing the powder. For the most part, the following list of ingredients are always present, and then there are some herbs occasionally included, such as cherry seeds and lavender crotons.
The presence of all of these ingredients in unison, is what makes this powder an active strengthening agent, as opposed to simply a gentle hair treatment.
Samour Resin
Samour resin is a local nickname given to the gum of the acacia tree. It is also fondly called gum sudani, arabic gum, or Senegalese gum.
Samour resin is widely known to have a myriad of healing benefits for the human body, including anti-inflammatory properties and the ability to soothe irritations.
Cloves
A globally appreciated entity, cloves play an important role in the composition of Chebe powder. These highly aromatic buds originated in Indonesia, and slowly made their way around the world and into the cuisines, and self care rituals, of many.
Cloves are now harvested in a number of different countries, for numerous different reasons. When they are present in Chebe powder, they are crushed up beyond recognition and make up a very small portion of the powder totality.
Shébé Seeds
The word 'Chebe' is often interchangeable with Shébé, and this is a direct reference to the all important seeds that make this hair growth formula possible.
In Chad and other regions of Africa, these seeds come from the croton zambesicus plant. They grind them up and add whatever alternative herbs are necessary; only then is the Chebe powder ready to be mixed with oil and applied to the hair.
Mahllaba Soubiane Seeds
As important as the aforementioned seeds are the mahllaba soubiane seeds. These are also indigenous to the Chad region, and grow in relative abundance.
Like the Shébé seeds, these too are ground up and blended with the existing ingredients. The portions of seed to clove to resin are not secrets that are openly shared by the original creators of these powders, so preparing this mixture at home is a case of trial and error.
Chebe Powder Benefits
Taking the growth factor out of the picture, Chebe for hair remains a highly beneficial and worthwhile substance to use as part of a self care routine.
Sandra is a traveling business owner, and has researched the subject of Chebe powder in depth. According to her, "It is very useful for hair nourishment. This is top-secret for hair beauty. Chebe powder is not applied to the scalp. It is just applied to the hair and it strengthens the hair and traps in moisture, which eliminates brittle hair. It is most useful for curly hair."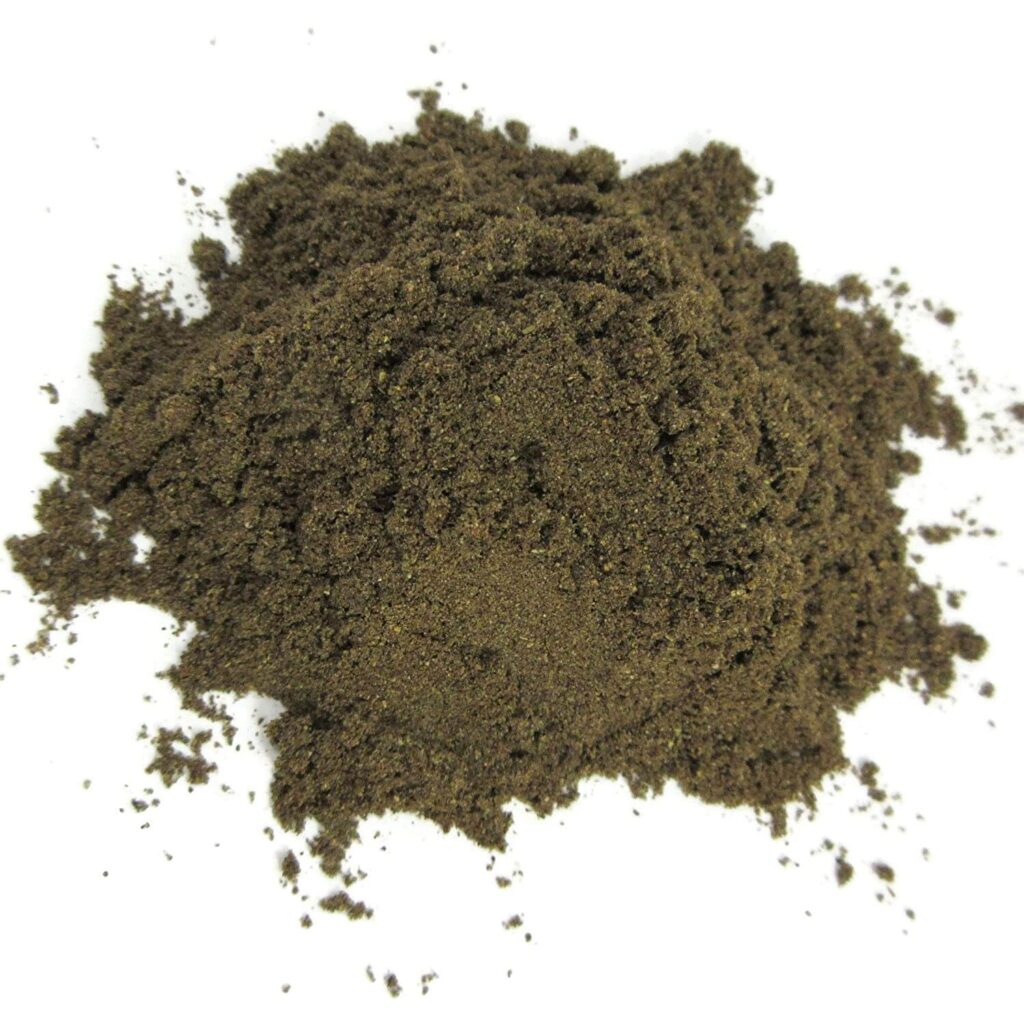 She too acknowledges that hair growth is not an instant benefit from using this kind of treatment; "It does not grow hair overnight, but it helps slow down the loss of moisture in the hair. It really works on hair. It makes softer hair, easy to detangle hair, helps with better moisture retention and consistent use may aid in hair growth. It gives a shiny look, makes strong hair, dandruff-free, and more smooth. In this way, it may cause us to grow our hair."
There are many who have made use of Chebe powder with other intentions, namely on the skin. "Chebe powder is very beneficial for human skin. Chebe powder and kurkar oil, body scrub also available for smooth skin and tag removal."
Chebe Powder for Hair
All things considered, there seems to be a great deal of benefit lying in the repetitive use of a Chebe hair mask, or even Chebe hair butter.
It helps to not have hair growth as your one and only expectation, as there is a broad spectrum of benefit to be reaped from the powder itself. For some, even the illusion of thicker, healthier hair makes it a product worth tapping into. Similarly, curly haired individuals who have spent a lifetime battling tangled locks may finally find some sense of relief.
How to Use Chebe Powder
We aren't going to tell you how to use Chebe powder for hair growth, as this is a happy occurrence that will either happen on its own, or it won't. We will, however, tell you exactly how to use Chebe powder for general haircare and well being — read on!
First thing's first, you need to choose your very own Chebe powder recipe. The powder itself you'll purchase ready made, but the mixture preparation process is entirely up to you. One you know your hair and its likes and dislikes, so when mixing your powder into a paste, choose those oils or creams that usually compliment your hair type.
Many people like to mix their Chebe powder with coconut oil, though vitamin E oil and even pure olive oil are sufficient. If you are seeking a protein rich mixture, you can use one or two eggs in place of the oil and mix them in with the Chebe powder. Conditioner also makes for a suitable carrier product.
You'll need to wash or wet your hair prior to application of the mixture. Section off your hair, and apply the mixture from the root down, leaving no strand untouched. Chebe powder works with the entire stand, and not just the roots.
Once all ground has been covered, place a plastic cap of sorts over your hair and allow the mixture to sit for up to 30 minutes. Washing it out is the tricky part, especially if you've used a persistent oil-base for your carrier product.
Rinse with water, and apply shampoo as needed.
Chebe Powder: Before and After
As you scour the internet, it becomes evident that everyone is having a vastly different experience with Chebe powder when compared amongst themselves. This is because we all have vastly different hair to begin with, and it is unlikely that your locks will react the exact same way to this kind of treatment as your neighbors hair will.
For some, Chebe powder visibly and undeniably gives off the illusion of hair growth in certain individuals. For others, it's the shine and condition of the hair that is so significantly improved, that before and after photos make for a drastic comparison.
Here are some before and after images featuring Chebe powder results from people around the world: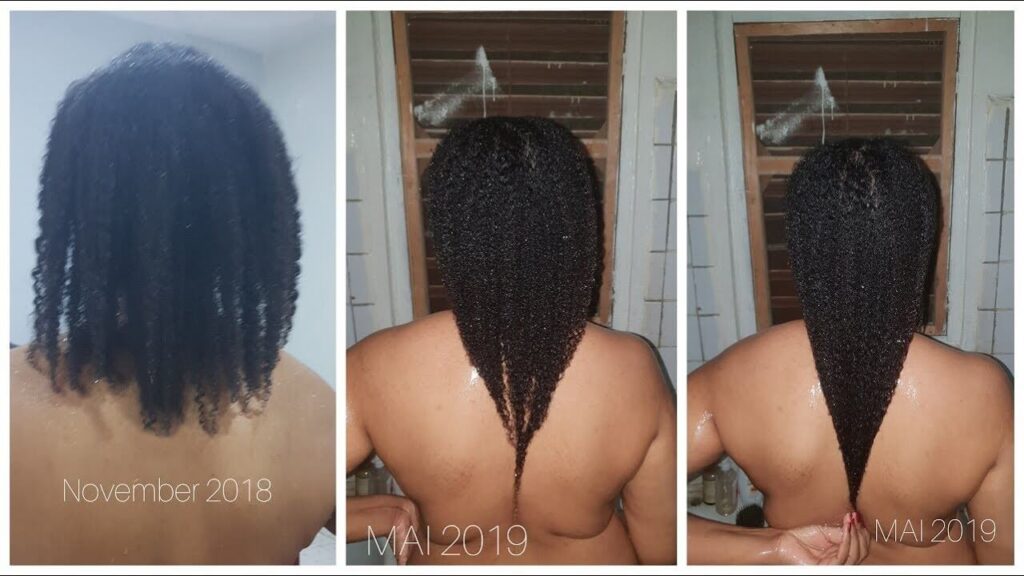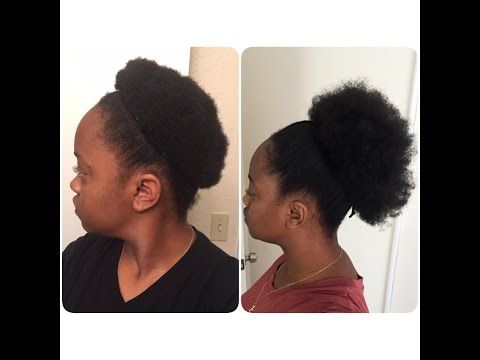 Chebe Powder Reviews
For some, personal accounts and words mean more than even a picture, so taking time to sift through Chebe powder testimonials can be a great way of becoming more familiar with the product itself.
In 2017, a customer based in the United States left the following Chebe powder review following their experience:
"Chebe is the best thing that has ever happened to my hair I have tried everything it is for shedding and nothing has ever worked. Chebe is the answer to all my hair problems. No more shedding and breakage my hair is very thick and bouncy and getting long very fast. OMG this stuff is great I will use it for life."
Shortly thereafter, a different consumer remarked "Chebe is not for everybody. It does work! It is messy and smelly. You have to find a regimen that is best for you."
Naturally, these praises are accompanied by the occasional unhappy customer who has simply not found the same results from use of this powder. It's not for everybody, this much we know, but it's indeed worth a try.
Chebe Powder: Where to Buy?
Authentic Chebe Powder
If your next question is "where can I buy Chebe powder?", stay with us. Authentic Chebe powder is still only being manufactured in Chad and a few other African regions. This is unsurprising, considering the key ingredient, the Shébé seeds, are indigenous to this land and this land only.
To buy Chebe powder that isn't a complete knock off, you'll need to get in touch with a retailer who is sourcing product directly out of Africa, or who is a registered re-seller of these products on behalf of the African manufacturers.
This is an interesting market to navigate, because so often in the beauty world, indigenous formulas and rituals are totally exploited. Chebe oil is one product that has managed to stay distinctly African, despite global interest in both production and consumption.
Organic Chebe Powder
Like anything that needs to be farmed and harvested, we'd recommend keeping an eye out for organic Chebe powder wherever possible. Organic plants and seeds are naturally richer in compounds, and will be more effective in the role they intend to play toward the human body.
Organic Chebe powder is not a standard practice in Chad, or elsewhere in Africa, but there are manufacturers out there who are still only working with slow farmed indigenous herbs and plants void of pesticides or GMO.
Chebe Powder Amazon
Miss Sahel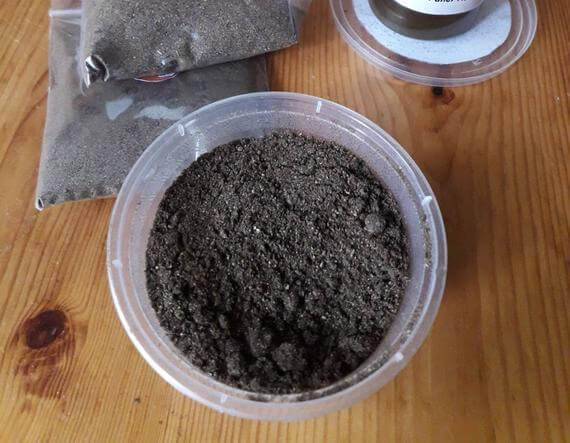 One of the most renowned retailers of authentic Chebe powder in the west, is a YouTube sensation known as Miss Sahel. She's been spreading the message of the women of Chad to the rest of the world for quite some time now, and has made it her mission to get Chebe powder to anyone who needs it, no matter where in the world they may be located.
You can purchase authentic Chebe oil from Miss Sahel through Amazon and a number of other E-commerce platforms. She also has step by step usage instruction videos on her YouTube channel where you can learn all about this powder and how to properly apply it to your hair.
Even more helpful are her Chebe powder recipe videos in which she guides the audience toward their most optimal hair mask mixture, depending on the nature of their hair and the ingredients they have on hand.
Chebe Powder Alternative
The nutritional benefits of Chebe powder aren't limited to contact with hair follicles. We touched on the fact that some people are mixing Chebe powder into their regular body oils, and using this as a sort of all-over body ritual.
The natural tendency of the skin is to draw out any beneficial properties from that which is placed upon it. A vitamin and mineral rich mixture, such as Chebe powder, is one way of delivering unique benefits to the legs, arms and body.
This is a highly moisturizing substance, more so than most conventional body lotions or anything made from chemicals. There is a softness and soothing that is offered when Chebe comes into contact with the skin, and there are reports of individuals who suffer from highly sensitive skin that the Chebe powder actually reduces their levels of irritation and redness.
Chebe Oil
You don't always have to purchase the Chebe powder, and then mix it into an oil yourself. There are premixed products on the market that save you the time and effort.
A common combination is that of Chebe powder and karkar oil. The latter being one of the latest fads for haircare both online and worldwide.
Karkar oil is an oil made from sesame seeds, honey wax and some kind of animal fat, usually in addition to a fragrance that can break through this trio of heavy scents. The oil works similarly to how Chebe powder does, in that it is a hair strengthener that will inevitably give the illusion of hair growth, over time.
Combining the one with the other forms a potent hair oil that, through joint forces, may accelerate the rate at which one experiences their results. Karkar oil can be bought ready made from most wellness retailers, as well as on Amazon or Ebay.
Chebe Hair Cream
For a less oily, more controlled experience, a lot of people prefer their Chebe powder mixed into a hair cream. Hair cream is also known as styling cream, and is a leave-in treatment that tends to offer better shine and texture to a person's hair.
Adding Chebe powder to your existing hair cream is a suitable method of enjoying the benefits of the formula as you go about your day, without the need to wash it out after 30 minutes. That being said, Chebe powder has quite a potent smell and may not be something you can handle having lingering around your head for more than a few hours.
Use your discretion with this one; there is the option of only applying a Chebe hair cream before bed, wrapping the head in a covering, and sleeping with it in overnight. This way, the following morning offers the opportunity to wash out the cream and not have to deal with the smell for the duration of the day.
There is no right or wrong time to use Chebe powder in your hair; you need only decide when is most convenient and realistic for yourself.
Did You Enjoy This Article?
If you enjoyed this article, you might also like our articles discussing natural hair products such as Natural Hair Dye, Top 35 CBD Hair Products, Top 18 Natural Shampoo and Conditioner, and Top 11 Natural Dry Shampoo.