If you're not already using mineral sunscreen, we'd love to hear your reasons why. In our opinion, the future of sun protection is here and now. Keep reading and we'll tell you everything we know, and everything that you need to know!
In this article we discuss the following:
What is Mineral Sunscreen?
Instead of a chemical composition like regular sunscreens embody, mineral sunscreens form their protection via mineral compounds that work to filter out ultraviolet radiation. This makes them a more natural and non-toxic solution to sun protection.
How do Mineral Sunscreens Work?
We all know how damaging the UV rays of the sun can be. A mineral sunscreen is made up of a cocktail of mineral compounds that have the ability to form a physical barrier between the skin and the UV rays, protecting the user from harm. Connie Elder, founder at Peak 10 Skin, said "Mineral sunscreens are believed to offer the most protection because they're literally creating a physical separation between you and the sun.
Chemical sunscreens are absorbed into the skin and those who are more health conscious may not want this. Mineral based sunscreens are a safer choice for people in general, especially those with sensitive skin or acne, as well as marine life."
Is Mineral Sunscreen Better?
Mineral sunscreens are not only better for humans, but they are better for marine life as well. It's no secret that our skin has a preference for natural ingredients, but we forget that whatever we wear on our skin will also wash off in the ocean when we swim, making its way into the coral reefs and marine ecosystems. Mineral sunscreen is always the better choice for both scenarios!
Do Mineral Sunscreens Work?
Absolutely. In fact, there is little to no evidence to suggest that mineral sunscreen is any less effective than chemical, no matter the context. As with all cosmetic products, mineral sunscreens come with their own list of pros and cons, but when it comes to getting the job done it's pretty much a guarantee!
Are Mineral Sunscreens Safe?
Yes, mineral sunscreens are recognized as perfectly safe by the FDA. Their ingredient list is short and simple, so there aren't a whole lot of surprises that can come from using these products.
Mineral Sunscreen Ingredients
All mineral sunscreens must contain two active ingredients as a base, in order to effectively protect human skin from the rays of the sun. These ingredients are zinc oxide and titanium dioxide, and they are effective in deflecting the light that bounces between the sky and the Earth.
Benefits of Mineral Sunscreen
There are a myriad of benefits that come from using a more natural, less harmful form of sunscreen, and naturally, there are also a number of downsides. We'll dive into these in detail, so that you can make a more informed purchasing decision. One major benefit, highlighted by Manual Thomas (Head of HR at Aquarium Life), is that "Mineral sunscreens are a better choice than chemical sunscreens because they don't contain any harmful chemicals that can potentially cause skin irritation or increase your risk of developing cancer. Chemical sunscreens work by absorbing UV radiation, and then releasing it back out into the environment. This process can create free radicals that can damage DNA and increase your risk of developing cancer," said Manuel.
Mineral Sunscreen for Face
Ever noticed how surfers and cricket players always have that thick layer of white caked over their nose or faces? That's mineral sunscreen; zinc oxide to be exact. And no, that's not how all mineral sunscreen looks on the face; sportsmen simply opt not to rub the product in a lot of the time, as it provides impenetrable protection when lathered on thick!
Oil Free Mineral Sunscreen for Face
What's great about most mineral sunscreens is that it is super gentle on sensitive skin, especially the skin of the face. A lot of people opt to use this type of sunscreen instead of more acclaimed beauty-brand renditions, simply because of the gentleness of the formulas and how easily absorbed into the skin it is.
Beauty expert, Harman Awal, told us that there are a few key benefits that make mineral sunscreens a popular choice for many people. "First, mineral sunscreens are often better tolerated by people with sensitive skin since they don't contain any harsh chemicals. Second, they provide broad-spectrum protection against both UVA and UVB rays. And finally, they're considered to be more environmentally friendly since they don't contain any harmful chemicals that could potentially damage coral reefs."
Mineral Sunscreen for Dark Skin
It's true that dark skin tends to have naturally occurring UV protection due to higher counts of melanin, but this usually only accounts for a natural 5 to 10 on the SPF spectrum. More protection is always welcome and often needed, which is why mineral sunscreen is extremely beneficial for all skin types!
Korean Mineral Sunscreen
No one does skincare quite like Koreans, and mineral sunscreens are no different. The Korean sunscreen market is full of mineral options, all packed with carefully selected ingredients and unique formulations for optimal protection & benefit.
Mineral Sunscreen for Babies
Mineral sunscreen is fantastic for little ones, and it goes without saying that lathering newborns in chemicals is typically not a great way to kick off early life. Both active ingredients in mineral sunscreen are of great benefit to young skin!
According to Samantha Radford (PhD Environmental Chemist), "Mineral sunscreens are better for babies, children and the environment. That's because mineral sunscreens are physical sunscreens. The mineral particles work as tiny mirrors that reflect sunlight away from your skin."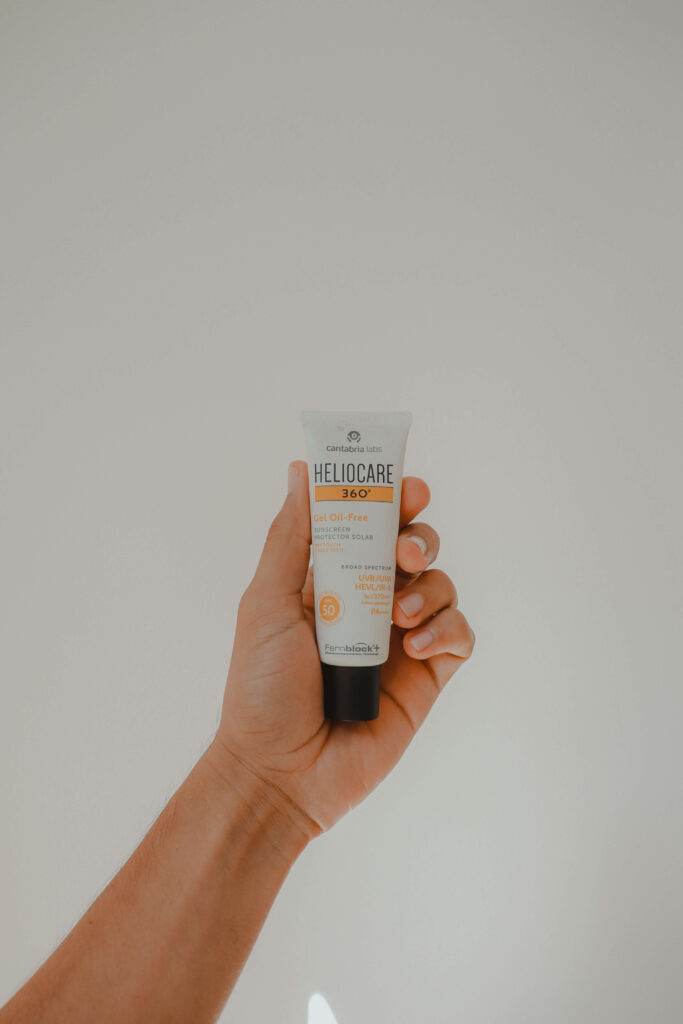 Mineral Sunscreen for Body
Like the face, the body benefits greatly from mineral sunscreens as opposed to chemical. You need to remember that the skin is literally our biggest organ, which means it is fully absorbing every single thing that we put onto it. Do you want a body full of chemicals, or do minerals sound like the more loving choice?
Mineral Sunscreen for Kids
Like babies, mineral sunscreen is fast becoming the go-to for parents who need to protect their little ones from the rays of the sun. Those surfers and cricketers really did pave way for a lathering movement to emerge in the form of zinc oxide, and we're looking forward to seeing more and more children donning white-striped noses on the playground or beach!
Drawbacks of Mineral Sunscreen
Harman Awal, who we heard from earlier on, was quick to note that there are some undeniable drawbacks to mineral sunscreens, too. "Firstly, because mineral sunscreens sit on top of the skin, they can sometimes leave a white cast behind. Second, they may need to be reapplied more frequently than chemical sunscreens in order to maintain their effectiveness. And finally, they can be more expensive than chemical sunscreens."
So what then is the verdict? According to Awal, the answer to which sunscreen is better is that it depends on your individual needs and preferences. "If you have sensitive skin or you're looking for a sunscreen that provides broad-spectrum protection, then a mineral sunscreen might be a good choice for you. However, if you're looking for a sunscreen that won't leave a white cast behind or one that won't break the bank, then you might want to consider a chemical sunscreen instead."
There you have it.
Mineral Sunscreen Types
Despite having a very limited ingredient list, there are actually a number of different mineral sunscreen types to choose from. We'll list them below and look at the specifications pertaining to each one:
Mineral Sunscreen Spray
Perhaps our favorite form of mineral sunscreen, spray versions just seem to land better (excuse the pun!). This is because they need to be thin enough to shoot onto the skin, and this usually makes for far less white cast compared to thicker, pliable renditions.
Mineral Sunscreen Stick
A sunscreen stick is a surfer or cricketer's best friend. With this type of sunscreen, you can easily spread the formula across just about any area of the face or body, leaving it as thick as desired or rubbing it in thereafter.
Mineral Sunscreen Powder
Believe it or not, mineral sunscreen powders are now a thing, and are most ideal for people who have already applied their makeup but would like to add a layer of protection throughout the day. These can be applied over makeup, without needing to be smeared around and ruining the art of the face — convenient, to say the least!
Mineral Sunscreen Moisturizer
A lot of brands are now combining their mineral sunscreen formulas with their moisturizers, and this is actually a fantastic way of making typically-thick zinc oxide easily applicable all over the body!
Mineral Sunscreen Cream
Just your basic sunscreen type, cream sunblock is by far the more widely chosen option given its broad range of uses. This type of sunscreen can be applied on both face and body, under makeup, moisturizers and other beauty staples.
Mineral Sunscreen Primer
Something new that is sweeping the market, mineral sunscreen primers deliver both the benefits of the UV protection and the preparation of the skin for makeup. This is a great way to reduce the amount of products you use on your face in your daily routine!
Mineral Sunscreen Lip Balm
Many people neglect the lips when it comes to sun protection. The lips are actually the most sensitive part of the face, and should be the first thing we shield from harmful UV rays. Mineral sunscreen lip balms can do the job, and are a must-have in all beauty kits.
Mineral Sunscreen vs Chemical Sunscreen
For this, we turned to Dr. Harikiran Chekuri (MBBS, MS – General Surgery, MCh – Plastic Surgery Plastic Surgeon, General Surgeon, and Hair Transplant Specialist). He explained how chemical sunscreens work by absorbing UV rays, while mineral sunscreens work by reflecting them. Mineral sunscreens are typically made with zinc oxide or titanium dioxide.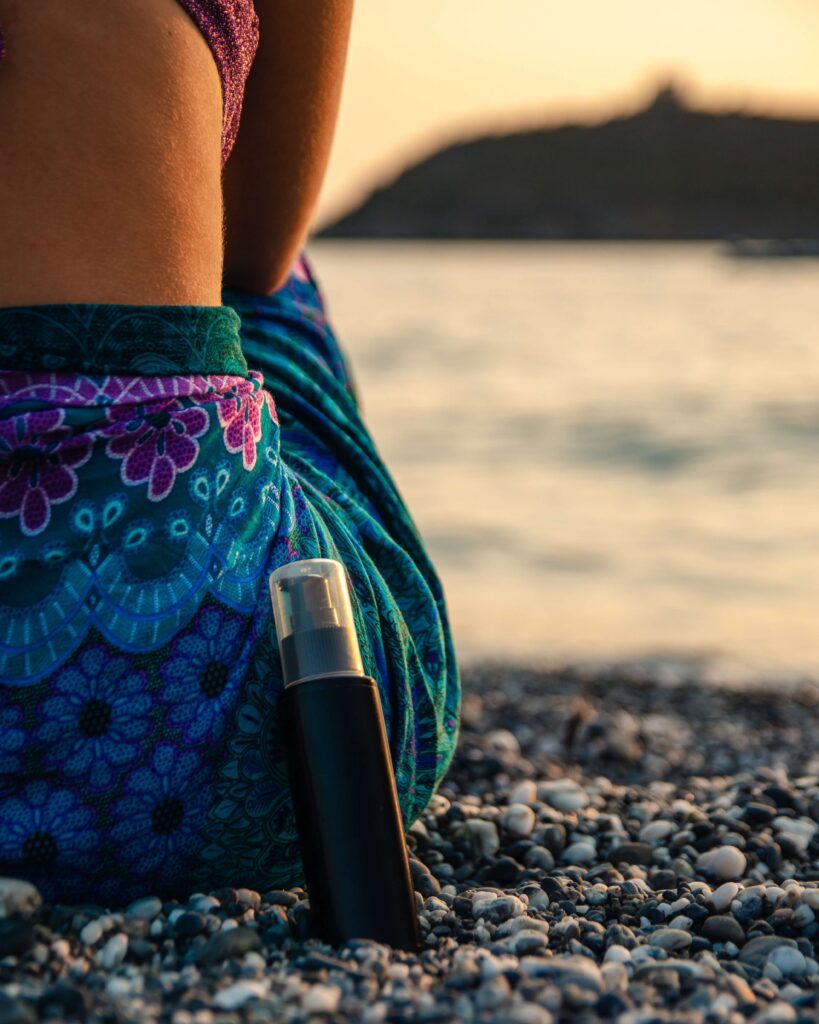 Dr. Cherkuri went deeper to explain how many people believe that mineral sunscreens are better for your health than chemical sunscreens. "This is because chemical sunscreens can absorb into your skin and enter your bloodstream, whereas mineral sunscreens sit on top of your skin and reflect UV rays away from your body. There is some concern that titanium dioxide may be harmful if it is inhaled, but this is only a risk if you are using a spray sunscreen or powder sunscreen. If you are using mineral sunscreen in lotion form, there is no risk of inhaling it," explained Chekuri.
"Some people also believe that mineral sunscreens are more effective than chemical sunscreens. This is because they provide a physical barrier against the sun's rays, rather than just absorbing them. However, there is no definitive evidence that one type of sunscreen is better than the other. Both types of sunscreen are effective at protecting your skin from UV rays," he added.
Mineral Sunscreen Reviews
A quick Google search will bring up thousands of public reviews of real people sharing their experiences within the mineral sunscreen market. For the most part, these reviews are typically very positive, with a few negative experiences being highlighted here and there. This is the usual pattern for reviews within the clean beauty market, which is why it's important to always try products for yourself before riding on the back of the few negative experiences one can read about.
Best Mineral Sunscreen
Best Mineral Sunscreen for Face
Drunk Elephant Umbra Tinted Physical Daily Defense SPF 30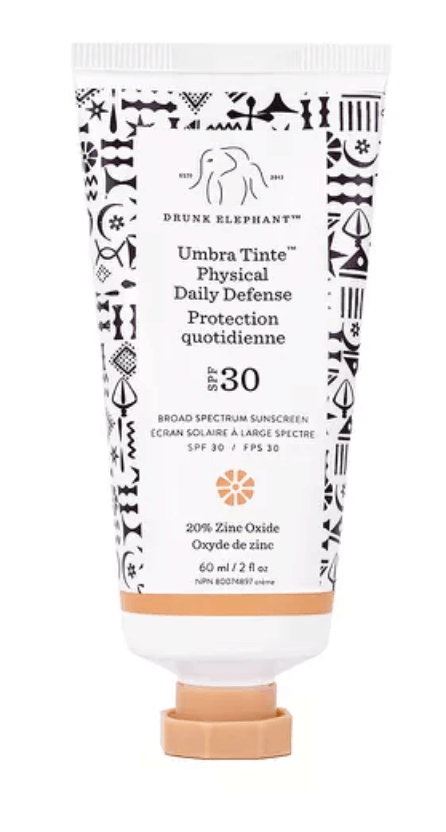 Sarah Joseph, founder of Parental Queries, posed an interesting notion given her own experience with mineral sunscreens on face. "Due to their ingredients and its thick consistency, they constantly made me break out and increased my acne. Not to mention the nightmarish white cast it left on the face. They take longer to rub into the skin and need to be re-applied constantly throughout the day, significantly reducing their efficacy if not done so," she explained.
What this tells us is that a great mineral sunscreen for face needs to do none of the above if it wants to compete with the likes of its chemical-counterparts. Enter Drunk Elephant's Umbra Tinte; a mineral sunscreen for facial skin that is packed with botanicals, soothing algae, and absolutely no risk of white cast at all!
Best Mineral Sunscreen for Dark Skin
Unsun Mineral Tinted Sunscreen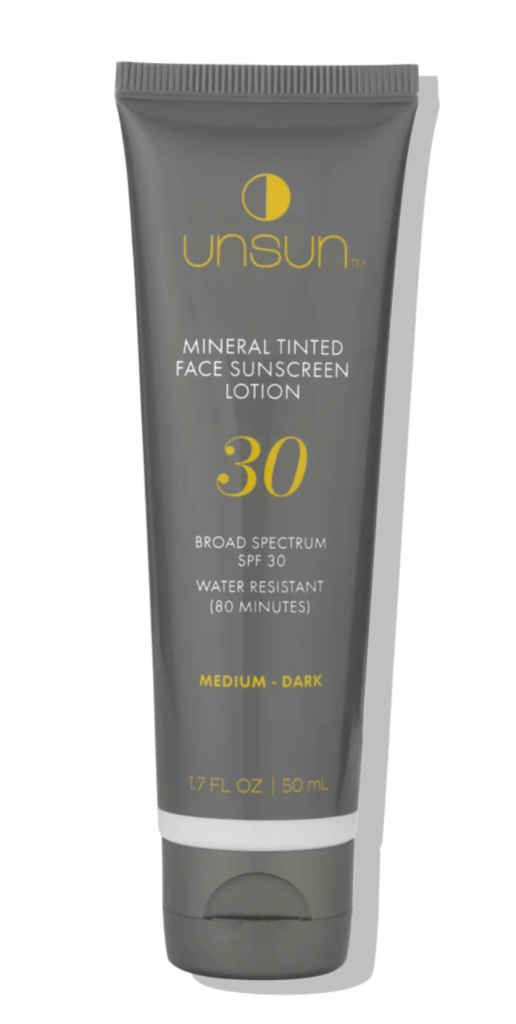 Yes, melanin-rich skin does have natural protection from the sun, but even the strongest skin types need help in preventing the onset of cancers due to sun exposure. This is where Unsun's mineral sunscreen comes in. Made with vegan, cruelty free ingredients, Unsun is tinted to match darker skin tones, so that there is zero white cast left behind when using this mineral sunscreen.
Best Mineral Sunscreen for Body
SunBum Mineral Sunscreen Spray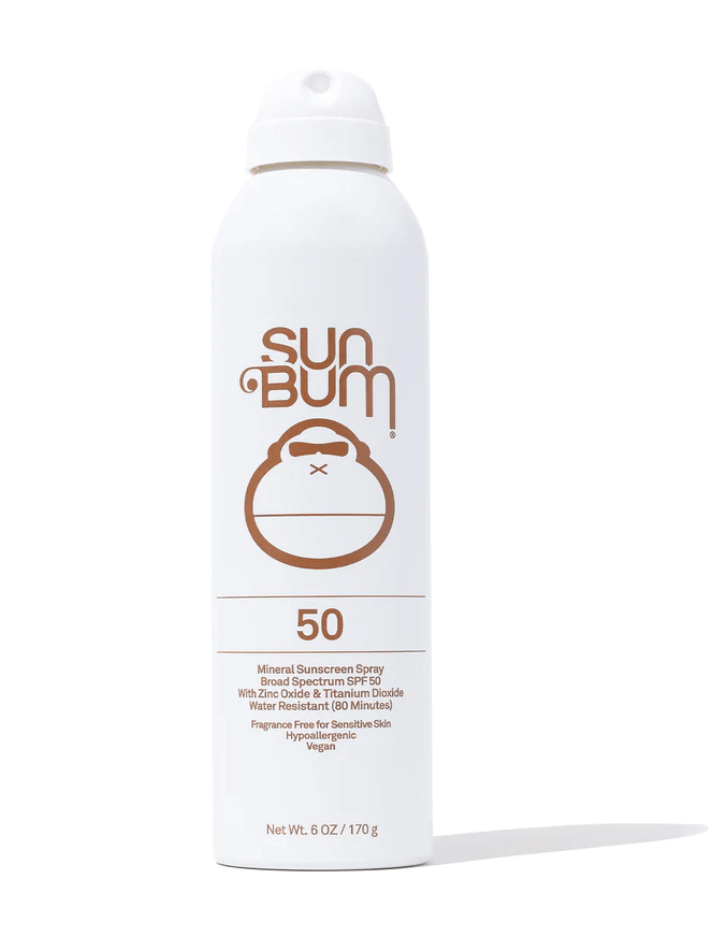 We love this SPF 50, broad spectrum sunscreen by SunBum. Made to coat the skin of the body in an even, light, yet extremely powerful mineral layer, it really does the trick at providing easy to apply coverage across the whole body. The formula is vegan, cruelty free, and totally water resistant, which means you can swim for up to 40 minutes before having to reapply.
Best Mineral Sunscreen for Sensitive Skin
EleVen by Venus Williams Unrivaled Sun Serum SPF 35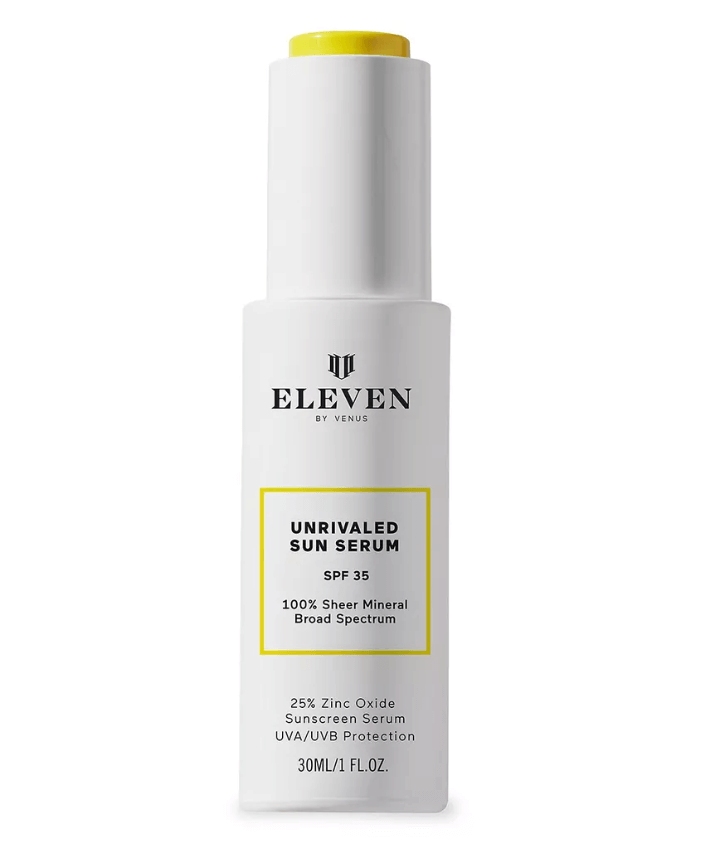 So you know how Venus Williams spends a lot of (if not most) of her time outside, in the sun? Well, she also happens to have extremely sensitive skin, and when she couldn't find a mineral sunscreen that worked for her, she went and developed one herself.
The brand is called Eleven, and the sun serum is a mineral-based product that combines sun protection with hydration and skincare. Gentle on the skin, and totally non-greasy, this is a must for anyone who struggles with product sensitivity.
Best Mineral Sunscreen for Oily Skin
Bliss Block Star Invisible Daily Sunscreen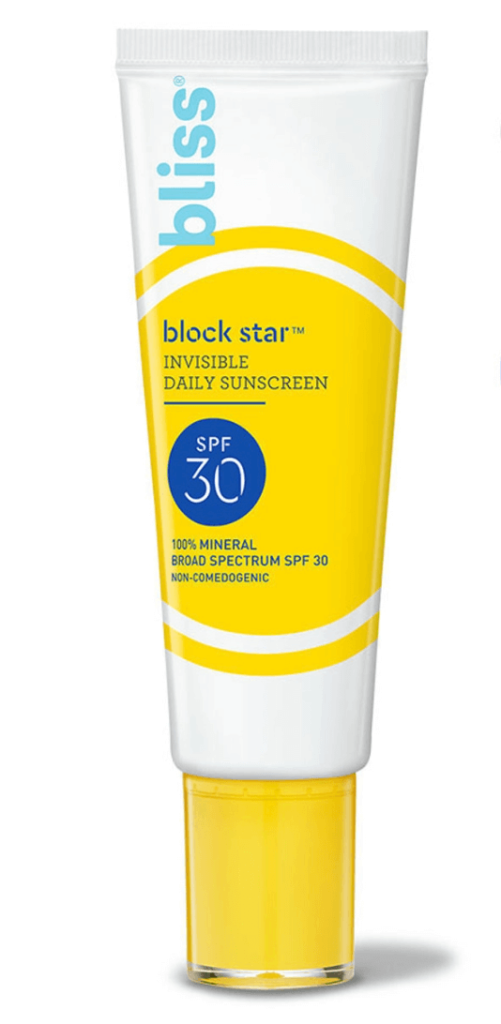 If you're struggling with oily skin, there's nothing worse than a product that just adds to the oil levels and leaves you feeling like a grease ball. Thankfully, a lot of brands have heard these cries, including US skincare brand, Bliss.
Their Block Star sunscreen is a mineral formula that proudly claims to be "never greasy". It smells like lavender, and has a gentle ingredient list with both titanium and zinc as the active ingredients.
Best Mineral Sunscreen Spray
COOLA Mineral Body Sunscreen Spray SPF 30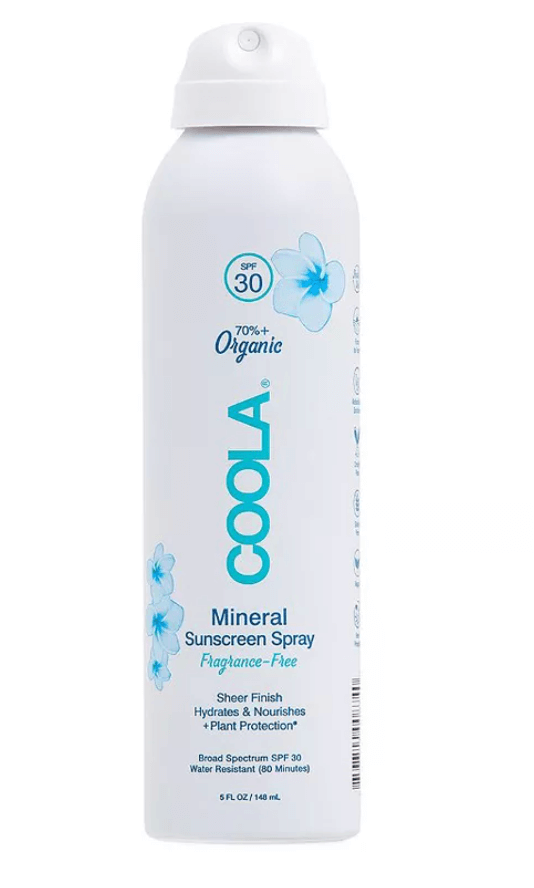 Later in the brand section of this article, we'll take a closer look at Coola's influence in the sun protection market. For now, just know that their body spray is by far the best mineral sunscreen spray on the market, and we know thousands of happy customers who will agree with that. Suitable for all skin types, Coola's spray is antioxidant-rich and even fights off free radicals!
Best Cheap Mineral Sunscreen
Neutrogena Sheer Zinc Mineral Sunscreen Lotion SPF 50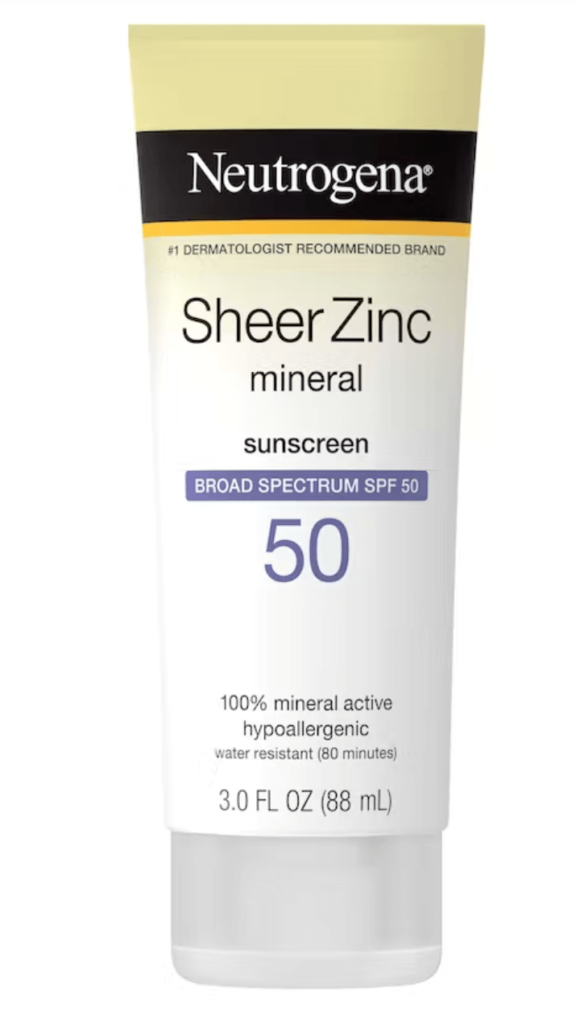 We'll be the first to admit that mineral sunscreens are rarely the most affordable product in your self-care cabinet. When looking for a budget-friendly option, look no further than the drugstore solution that is Neutrogena. At just over $10 a pop, this is by far the cheapest mineral sunscreen that can still get the job done!
Best Mineral Sunscreen No White Cast
ISDIN Eryfotona Actinica SPF 50+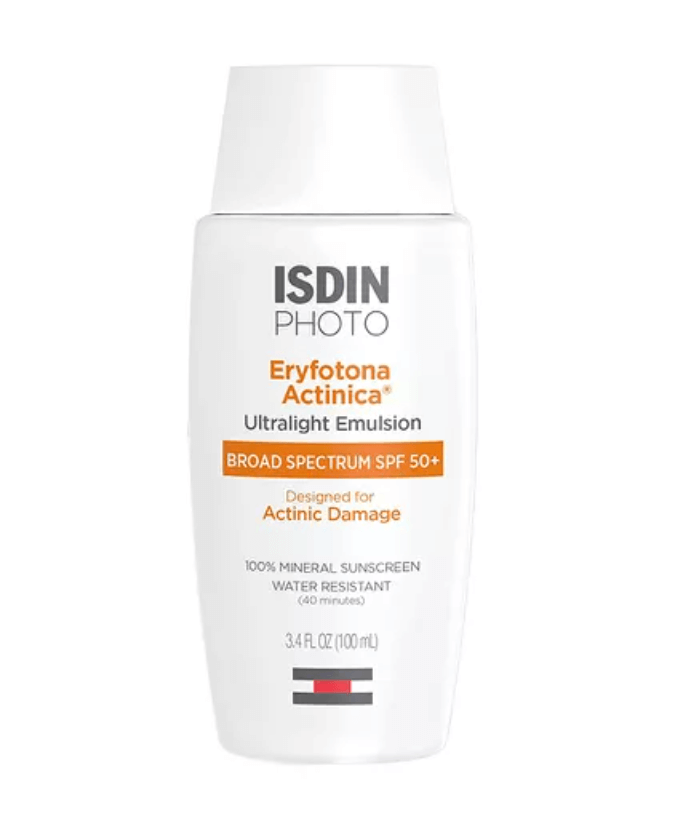 The opposite of budget-friendly, but a product that is never short in quality, ISDIN's mineral sunscreen is a go-to for anyone who is not only trying to protect their skin from all harmful rays, but also looking to repair their existing DNA damage as a result of sun exposure prior to using this product. This is one of the top mineral sunscreens and it is worth every cent — no white cast is totally guaranteed!
Mineral Sunscreen Brands
La Roche Posay Mineral Sunscreen
The revered French brand, La Roche Posay, makes a 100% mineral sunscreen that is worth the hype! It seems like everything this brand creates turns to gold, and their range of sunscreens are no different.
Cetaphil Sheer Mineral Sunscreen
Makers of a potent mineral sunscreen zinc oxide, Cetaphil is a brand that knows sensitive skin better than most. In an effort to prevent sunburn, Cetaphil developed a formula with the ability to reflect both UVA and UVB rays; something not a lot of other mineral sunscreens can claim to do.
Coola Mineral Sunscreen
Some of the world's best mineral sunscreens have come out of California, where skincare and sun damage prevention are local values. Coola combines both of these elements, making sunscreen that is packed full of plant-based ingredients and heroes like antioxidants, meaning the product is actually highly beneficial for the skin and not just a protective layer.
Coola Mineral Sunscreen Ingredients
Coola's mineral sunscreen is made with an impressive 50 ingredients total. Included in the mix we have the standard titanium dioxide and zinc oxide, as well as a cocktail of shea butter, cucumber, linseed, glycerin, evening primrose, rose hip and plankton, to name a few!
Neutrogena Mineral Sunscreen
Everyone's favorite drug store brand, Neutrogena, took to the mineral sunscreen movement with ease. Their version of this product contains naturally-sourced 100% zinc oxide sunscreen active ingredient technology, which they affectionately call Purescreen.
Alba Botanica Mineral Sunscreen
Alba Botanica believes that the future is beautiful, which is why all of their personal care products are plant-based, cruelty-free, 100% vegetarian and loaded with natural botanical ingredients. Their mineral sunscreen is no different!
Avene Mineral Sunscreen
Avene had chemical-intolerant skin in mind when they formulated their mineral sunscreen. The French brand is renowned for being one of the best natural sunscreens for children and babies, boasting one of the cleanest formulas on the market.
Honest Mineral Sunscreen SPF 50+
Honest is a brand that we love, especially when it comes to sun protection. Made to filter out even blue light from computers and screens, their mineral sunscreen works for all skin types!
Beautycounter Countersun Mineral Sunscreen Lotion Spf 30
Famously having trademarked 'The Never List', Beautycounter promises customers over 1800 ingredients that will never be found in their products. Their mission is one dedicated to clean beauty in all areas, including sun protection.
Cerave Mineral Sunscreen
Another household name, Cerave is a brand that is trusted around the world for their high quality products that won't aggravate sensitive skin. From mineral sunscreen SPF 15 all the way through to mineral sunscreen SPF 100, Cerave has something for everyone.
Eucerin Mineral Sunscreen
When we talk about truly advanced skin technology, Eucerin is a brand that is always front running. They are known for taking all of the different skin types, and formulating products that are perfectly suited to each, and this is no different when it comes to their sun protection line.
Aveeno Positively Mineral Sunscreen
Aveeno is a brand that is gentle on the wallet but effective on the skin. All of their products are natural, affordable options that are fragrance, paraben and phthalate free. Zinc oxide is their chosen active within their sun protection range.
Aveeno Positively Mineral Sunscreen Review
According to their public reviews, Aveeno's mineral sunscreen has landed a four out of five star average. Diving deeper, it seems that the general response to this product was positive, with a few customers with more sensitive skin finding it a little too greasy.
Derma E Sun Defense Mineral Sunscreen Stick
Made in the USA, Derma E is a brand that focuses on natural skin care products that are rich in vitamins, antioxidants & botanicals. They hold pride in the fact that their sunscreens are all reef-safe, meaning that they will not have a bleaching effect on coral reefs.
Shiseido Mineral Sunscreen
Suitable for babies older than 6 months, Shiseido is a wonderful sun-care solution for anyone interested in sunblock that is free from all chemical agents, fragrances, alcohols and parabens. Their mineral sunscreen SPF 50 option is our personal recommendation!
Supergoop Mineral Sunscreen Stick
With products that can be used across all areas of the skin, including face, ears and lips, Supergoop is a brand to pay close attention to within the sun protection market. Reef-friendly and dermatologically tested, Supergoop is paving the way for sunscreen sticks to become the new norm!
Supergoop Mineral Sunscreen Stick Review
With positive reviews all round, Supergoop's mineral sunscreen sticks are turning heads worldwide. One can now even sign up for a subscription, whereby Supergoop will make sure that you never run dry throughout the year!
Where to Buy Mineral Sunscreen
While a lot of the top mineral sunscreen brands will require you to buy directly from their online stores (especially the smaller businesses), there are also many that can be found in-store and on e-commerce platforms.
Mineral Sunscreen at Target
If you're looking to sample and smell the sunscreen before you purchase, then shopping in-store at your nearest Target is a great way to do so! Target is known for having one of the widest ranges of mineral sunscreen options, and is constantly seeking out new brands to partner with in order to expand their inventory!
Mineral Sunscreen at Ulta
If you'd like to shop online, but the brand you're interested in perhaps isn't delivering near you just yet, then Ulta is a great central hub to browse. You'll likely find they already stock the brand you like, and offer hassle-free, worldwide delivery on all of their products!
Did You Enjoy This Article?
If you enjoyed this article, you might also like our articles discussing skincare such as Mineral Versus Chemical Sunscreen, Sunscreen Pills and Squalane Oil.