Reading "sulfates" in the ingredient list of your shampoo or conditioner is fast becoming an experience of sheer disappointment. The good news? More and more beauty brands are freeing themselves from the sulfate endemic, and we're reviewed 27 Sulfate Free Shampoo and Conditioner!
In this article we discuss the following: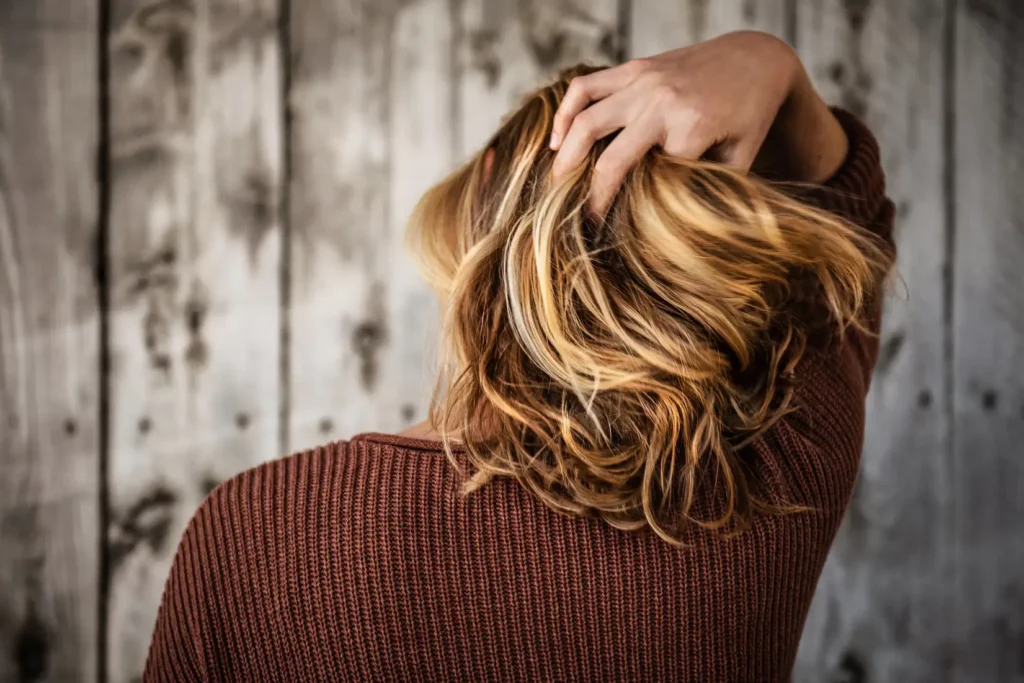 What is Sulfate Free Shampoo and Conditioner
Sulfate Free Shampoos and Conditioners are Suited for Which Hair Type?
We're pleased to say that sulfate free shampoos are perfectly suitable for all hair types, provided the right brand/formulation is sourced by the user depending on their individual hair needs.
Shampoo without sulfate is actually quite the revelation, when one takes the time to look at the damage that sulfates can cause to the human form. Sulfates are chemical cleansing agents usually used in household cleaning products. They are found in commercial shampoos, intended to cleanse the hair of oil and dirt build up.
The body, however, cannot process sulfates due to their highly chemical nature, so when we come into contact with them, there is usually a build up that accumulates over time, and can negatively affect our good health.
Why is Sulfate Bad for Hair?
Problems with Sulfate Shampoo
Sulfates in shampoo go relatively unnoticed until one starts to become conscious of what ingredients they are allowing into their self-care field. One quickly learns of the harsh chemical nature of this common ingredient, and most will generally seek out healthier benefits upon discovery.
Why? Rosi Ross, founder of NHB, breaks down the negative impact of sulfates on hair, stating that if you have sensitive skin or eczema, sulfates can cause scalp irritation. Similarly, if you have delicate hair, Ross says that sulfates can be too strong thus damaging your hair and making it look more dry and frizzy.
She continues to explain to us that "sulfates are well known for causing frizz, stripping out too much of the natural oils needed to keep your strands healthy, and drying the scalp."
Why Use Sulfate Free Shampoo?
All things above considered, it's easy to see why more and more consumers are moving away from sulfate-filled products, opting for more natural, healthier alternatives. The most common form of sulfate in shampoo is known as sodium lauryl sulfate; a chemical usually included to make a shampoo or conditioner more lather-prone.
Opting for a shampoo without sodium lauryl sulfate means that your shampoo won't necessarily produce the creamy suds you've become one to expect, but it doesn't mean the product won't give you the same cleanliness, strength and shine that a chemical-filled product would.
In short, sulfate free shampoo is better for your hair, your body, your health and the environment.
Why Use Sulfate Free Conditioner?
What's better than a conditioner that lathers thicker than your shampoo? A lot of people find this to be a selling point for commercial brands, enjoying how easily the product expands and slides across each hair follicle.
Unfortunately, sulfates in conditioner are as bad (if not worse) than sulfates in shampoo. You see, shampoos are designed to wash out entirely, so while the exposure to the sulfates are still negatives, they are somewhat short-lived. Conditioners, on the other hand, are designed to linger on the hair even after the rinse is completed. They always leave residual product on the hair and skin, including the harsh sulfates contained within.
Switching to a sulfate free conditioner means you limit this exposure, and no longer move through daily life with harmful chemicals taking up refuge on your body.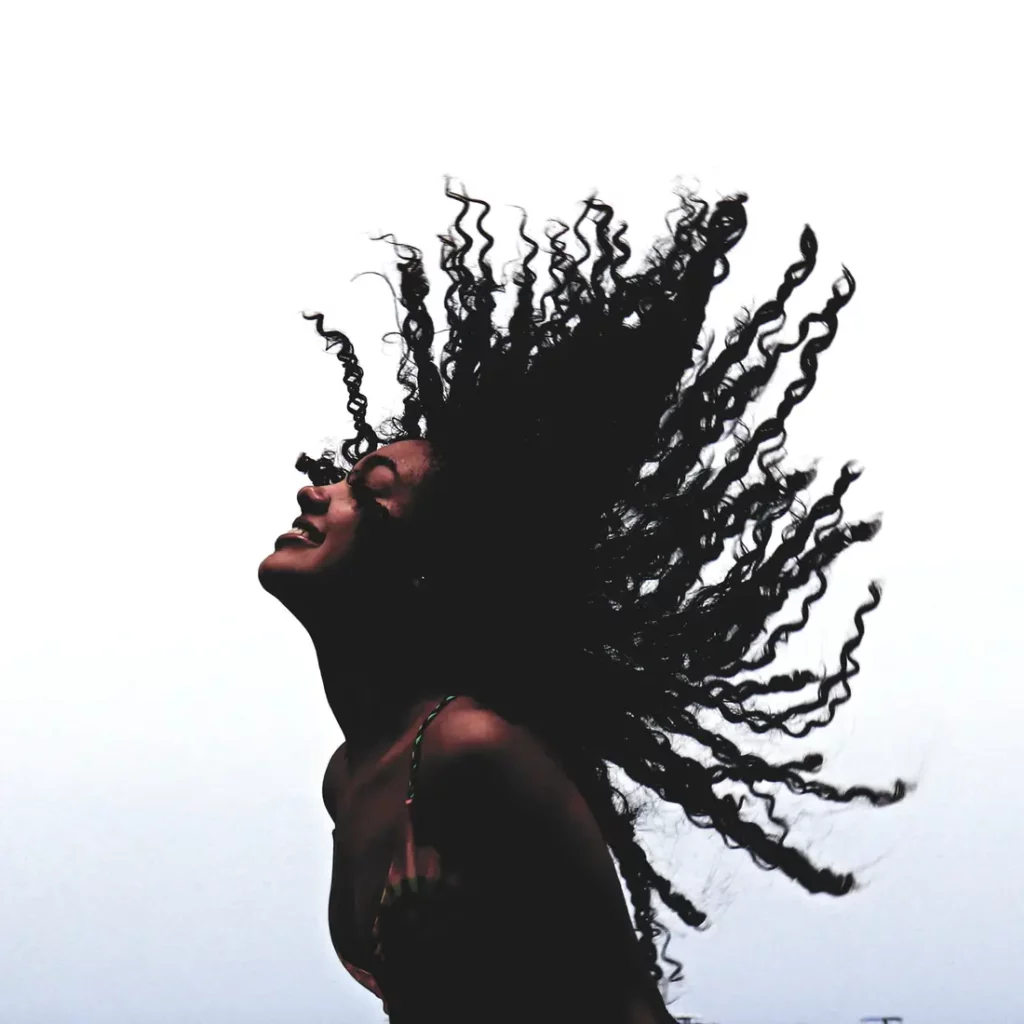 Is Sulfate Free Shampoo Better?
Rosi Ross added to her notions on sulfate free shampoos, stating that in her personal expertise, she would recommend sulfate-free to anyone. "Literally anyone who is cleansing their hair. Regardless of coloring, texture, or status of the hair. Sulfate-free products maintain the natural oils on the scalp and hair, which ultimately leaves the hair with more moisture!"
Physical benefits aside, as a society we're quickly moving away from any and all products that even hint at negatively impacting human health. What you need to keep in mind is that sulfates are never only affecting the area of your scalp. Ponder, for a second, the act of shampooing your hair in the shower.
When you wash the product out of your hair, where does it go? Down. It runs off the hair, down the neck, face, back, front, legs… all the way to the floor where it eventually flows to the drain. The sulfates, at this point, have come into contact with almost every surface area of your skin; the most absorptive organ in your entire body.
Sulfate Free Shampoo Benefits
Sulfate Free Shampoo for Colored Hair
The quickest way to fade or strip fresh color from hair, is to dry out each strand to the point of dehydration, thus resulting in the loss of vibrancy and eventually color due to lack of moisture. Of course, few people would knowingly do this to their colored hair, but many have no idea they are doing it accidentally due to the contents of their shampoo and/or conditioner.
Often, people with color treated hair use their regular shampoos and conditioners, and add in extra steps such as toners or hair masks designed to lock in moisture so that their color lasts longer. The irony is that simply switching to a sulfate free shampoo would eliminate the need for these extra chemical treatments altogether, as the hair would now be able to maintain its natural moisture.
Sulfate Free Shampoo for Curly Hair
Curls are a hair type that can be unpredictable and difficult to maintain. Very few people are taught early on that chemical ingredients in shampoos and conditioners actually have a direct effect on the quality and shape of their curls; most individuals operate blindly, consuming harmful brands with no understanding of what is going on at a biochemical level.
The fact of the matter is that the ions and chemical compounds of sulfates in shampoo actually have an aggressive impact on curly hair, causing gradual damage to each follicle over years of exposure, until the natural vibrancy of the curl is distorted and eventually lost.
What curls need most is the natural oils of the scalp; anything synthetic is not in alignment with the authentic inclination of the curl, and will lead to damage or distortion. Sulfates are stripping away those natural oils, so the sooner one makes the change, the better!
Sulfate Free Shampoo for Oily Hair
By logic, if sulfates strip natural oils from hair, then surely they're a good option for people who struggle with incredibly oily scalps? Surprisingly not, and if you've ever used oil-based skincare products on an oily face, you'll understand why.
In chemistry, it's actually more effective to use oils to balance other oils, as opposed to stripping them out with drying chemicals. Sulfate shampoos will actually lead to even worse cases of oily hair, due to the scalp's tendency to overcompensate and produce even more oil when the natural balance has been totally stripped. Using sulfates on your hair is actually making your oil-situation worse, albeit drying the follicles quite aggressively.
A sulfate free shampoo will give the hair a much needed break from the eradication of natural oil balance on the scalp, making way for a rebalancing to occur whereby the hair no longer overproduces oils, but rather slips back into a healthy balance whereby one notices availability of more and more time between washes.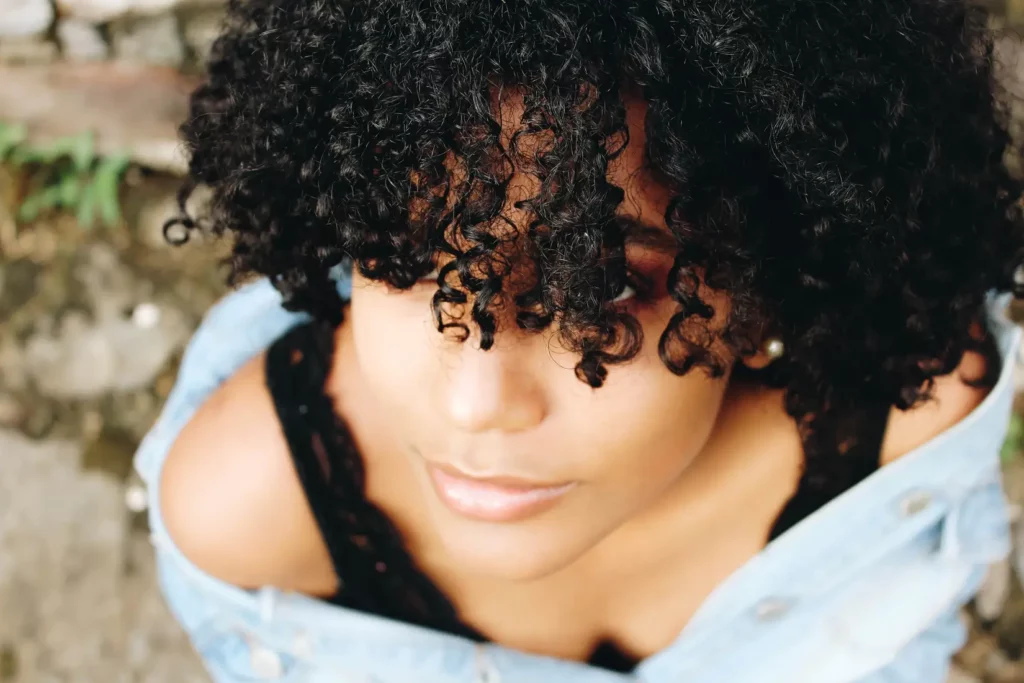 Sulfate Free Shampoo for Fine Hair
Individuals who suffer from fine hair, or hair loss, are prime candidates for avoiding harmful sulfates in their hair care routine. Fine hair is incredibly fragile, sensitive to even a too-heavy hairbrush or even being wrapped in a tight towel post-shower.
Fine hair needs a gentle touch, whether one is brushing, washing or drying. On the gentleness spectrum, sulfates are about as harsh as it gets. They are the opposite of what you want to be using on your hair if you would describe it as "fine" or "fragile".
Sulfate free shampoos should be seriously considered in these instances; particularly brands with strengthening compounds, such as keratin, included.
Sulfate Free Shampoo for Frizzy Hair
Frizzy hair is caused by a myriad of factors, namely: environmental factors, the diameter of the hair follicle, levels of curliness, and the amount of damage caused by heat and/or cold. Steaming showers, daily straightening/blow drying, and even frequent contact with rough winds can lead to uncontrollable frizz that calls for further product-usage in order to bring things under control.
Consumers are finding that switching to sulfate free shampoos are working wonders for their frizz levels. Frizzy hair adopts a more intense texture and appearance when there is little to no presence of natural oils on the scalp. A shampoo that doesn't strip these oils, makes way for a softening of the frizz, and a natural taming over time.
Sulfate Free Shampoo for Men
Let's not fool ourselves, women are not the only people who are negatively impacted by sulfates in self-care products. Men are just as susceptible to all of the negative effects of this chemical, if not more prone to negative reaction since they generally wear their hair shorter than women, which means the scalp is producing more sebum from day to day.
We'd encourage all men to take a long, hard look at every product in their self-care routine, and determine just how many make use of active sulfates in order to offer that desirable lathering effect. A sulfate free shampoo is a small change to make, but an important one nonetheless!
Best Sulfate Free Shampoo
Best Sulfate Free Shampoo for Fine Hair
Hair Food Tea Tree Oil & Lavender Water Purifying Shampoo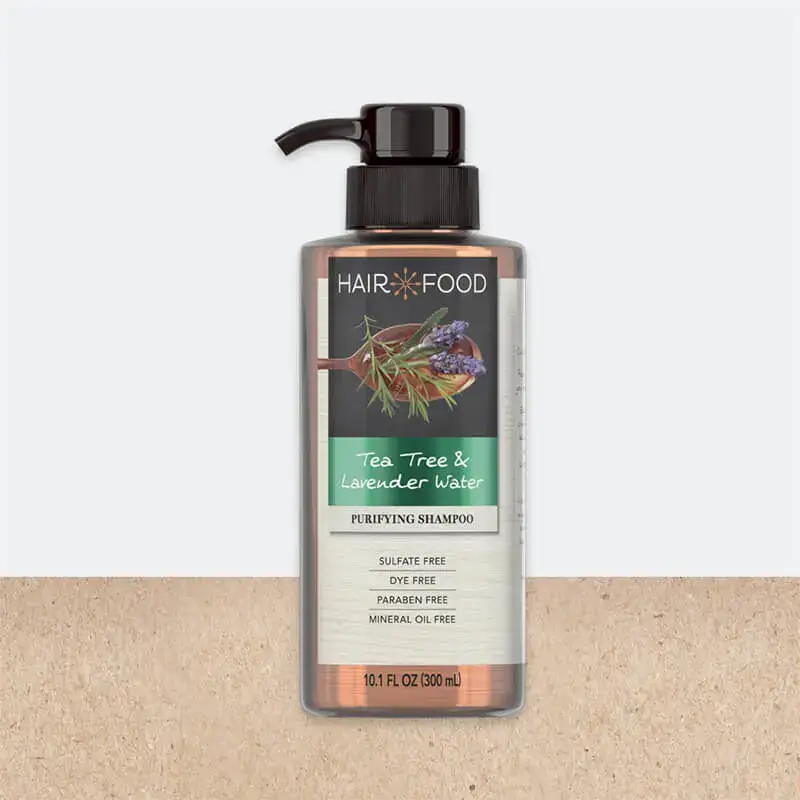 It was gluten free eating expert, Jessica Clark, who first brought Hair Food's sulfate free shampoo to our attention. She's had a long journey with these products, and found that a lot of them left her hair feeling greasy with a poor texture, thus finding one that would make her hair feel great was to become a lifelong quest.
Cue Hair Food's range of all natural sulfate free shampoos. "It feels just like regular shampoo, and it also smells absolutely amazing! It leaves my hair feeling clean and healthy and the price is very reasonable too."
Clark goes on to attest that the shampoo has a great lather effect, while their additional conditioner range leaves the hair smooth and tangle-free. She loves that you can purchase larger bottles of the product, so that buying doesn't have to take place so often.
Overall this is a good sulfate free shampoo for people with fine hair, looking for a gentle and reliable first experience with these kinds of chemical-free products.
Best Sulfate Free Shampoo for Color Treated Hair
More Naturals Rich Moisturizing Organic Shampoo For Color Treated Hair Sulfate Free
More Naturals has always made some effective sulfate free hair products, and we've been particularly impressed by this one specifically designed for color treated hair. We spoke to Rachel from More Naturals, and she explained that their product is crafted to protect and nurture color-treated hair perfectly. "Its sulfate-free formula helps the hair retain its moisture and stay hydrated and soft despite regular dye treatments."
More than this, the More Naturals sulfate free shampoo is a gentle shampoo that won't strip the hair of its color too fast. "Additionally, it's enhanced with organic aloe that replenishes the hair shafts with moisture and restores their health and softness even if it's been dehydrated with dying and is frequently washed!" said Rachel.
Best Sulfate Free Shampoo for Curly Hair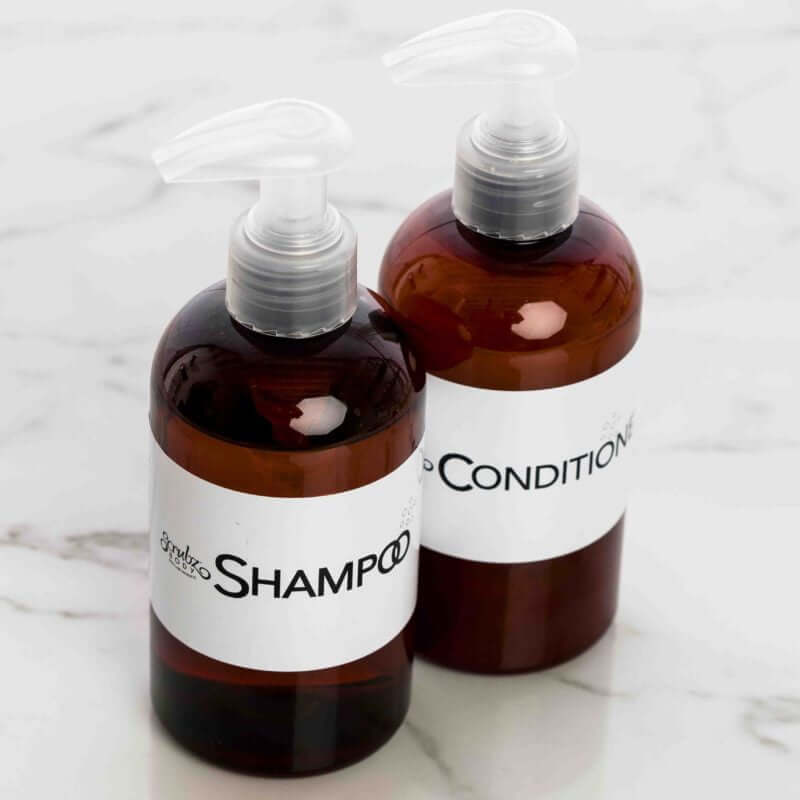 The ScrubzBody sulfate free shampoo and conditioner comes as a set, and we'd recommend using them in unison as they are designed to work with one another. They're not the cheapest shampoo and conditioner one the market, but they are highly effective and a fantastic option for individuals with curly hair.
Roberta Perry is an ambassador for curly haired folk looking to better manage and maintain their natural waves. "ScrubzBody shampoo is filled with the best ingredients, like organic aloe and camomile, to make hair soft, and shiny, and easy to work with, whether curly or straight."
One dynamic element that ScrubzBody offers, is that the consumer can scent their shampoo however they want. "This means that never again will you be stuck in the rut of what other companies think your hair should smell like. With ScrubzBody, you decide, because it's your hair and your personal fragrance!" says Roberta excitedly.
Best Drugstore Sulfate Free Shampoo
Pureology Sulfate Free Hydrate Shampoo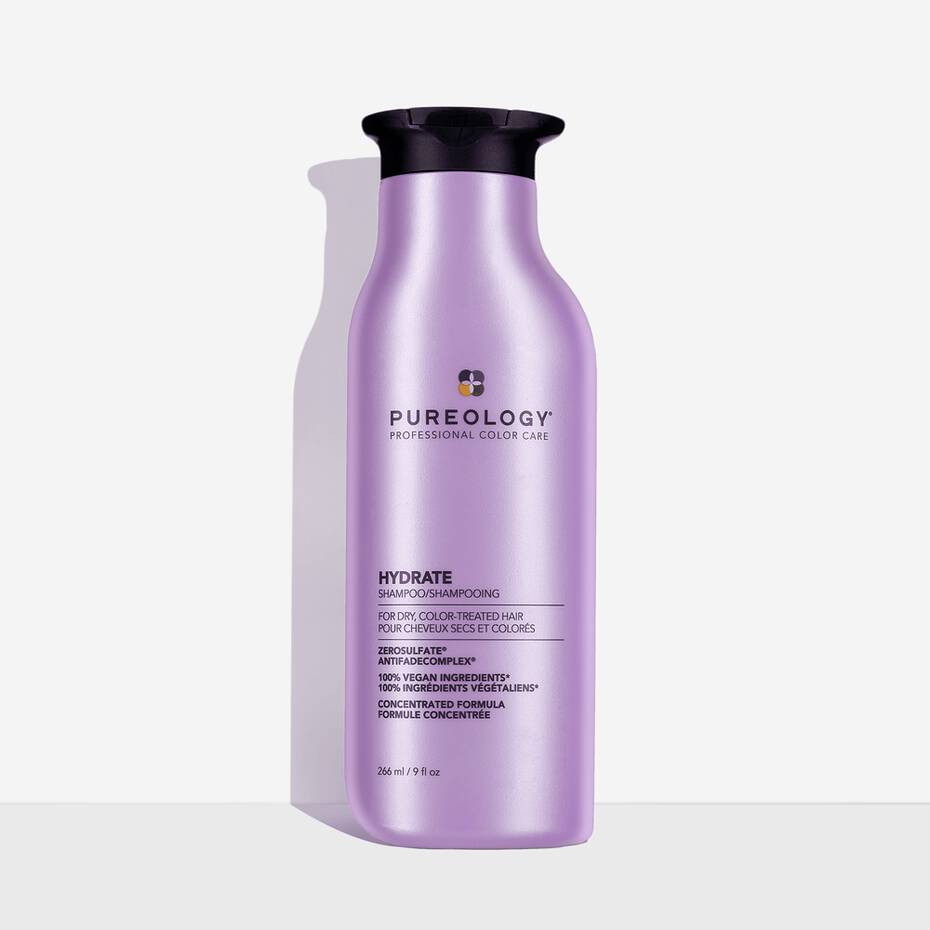 Pureology is a brand you'll likely be familiar with when it comes to drugstore products that are more easily accessible. Their ZeroSulfate formula is a patented feature that they introduced a few years ago, along with their 100% vegan stamp of approval!
Nikki Webster, a prominent travel writer, is a major fan of Pureology's entire range. She describes her experience with their vegan sulfate free shampoo in four points:
1. A little goes a long way. You only need a quarter-size dab of shampoo or conditioner to get the job done. So, while they seem expensive upfront they really aren't in the long run.
2. No over bubbling – making it easy to rinse.
3. The conditioners are short of a miracle. I spend hours on the water and often have salt in my hair. It's instantly removed and tamed with a Pureology conditioner.
4. There's no residue or build-up!
Best Keratin Shampoo Sulfate Free
Mill Creek Botanicals Keratin Shampoo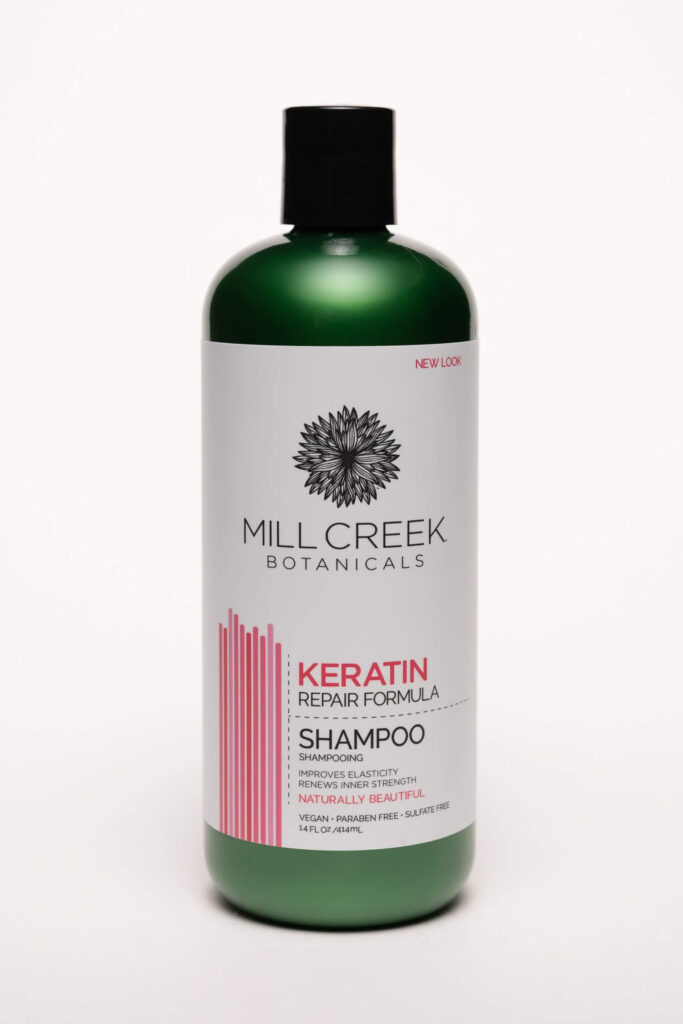 Not only is Mill Creek arguably the best smelling sulfate free shampoo, it's also packed with keratin protein treatment that works wonders on just about every hair type. Keratin is the primary protein found in all hair, and it contains the vital amino acids needed for healthy hair (in look and feel).
Rosi Ross, who we spoke to earlier, is a user of Mill Creek's range, and advocates for its results. "It works perfectly on hair whether you need keratin treatment or not. The texture is mild and low foaming, and I would recommend it more for people with straight hair!".
Argan oil and aloe vera are the two key ingredients, which work to repairing split ends at a rapid pace.
Best Sulfate Free Shampoo for Oily Hair
INECTO Super Shine Argan Shampoo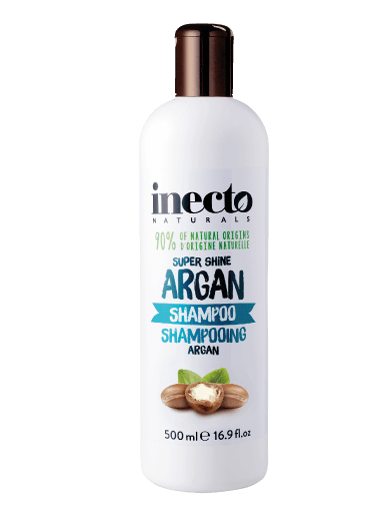 Rosi led us toward another brand making waves in the sulfate free self-care product world. INECTO is an all natural range that is dedicated toward kinder and healthier self-care treatments, be they shampoos, body washes and even lotions.
"I really like their products in coconut or Argan, and you can feel how it changes the hair texture after application!" says Rosi, adding that INECTO is quite new to the sulfate free market.
If you feel that you suffer from particular damaged and dull hair, then this is the brand to look at!
Best Sulfate Free Shampoo for Dry Hair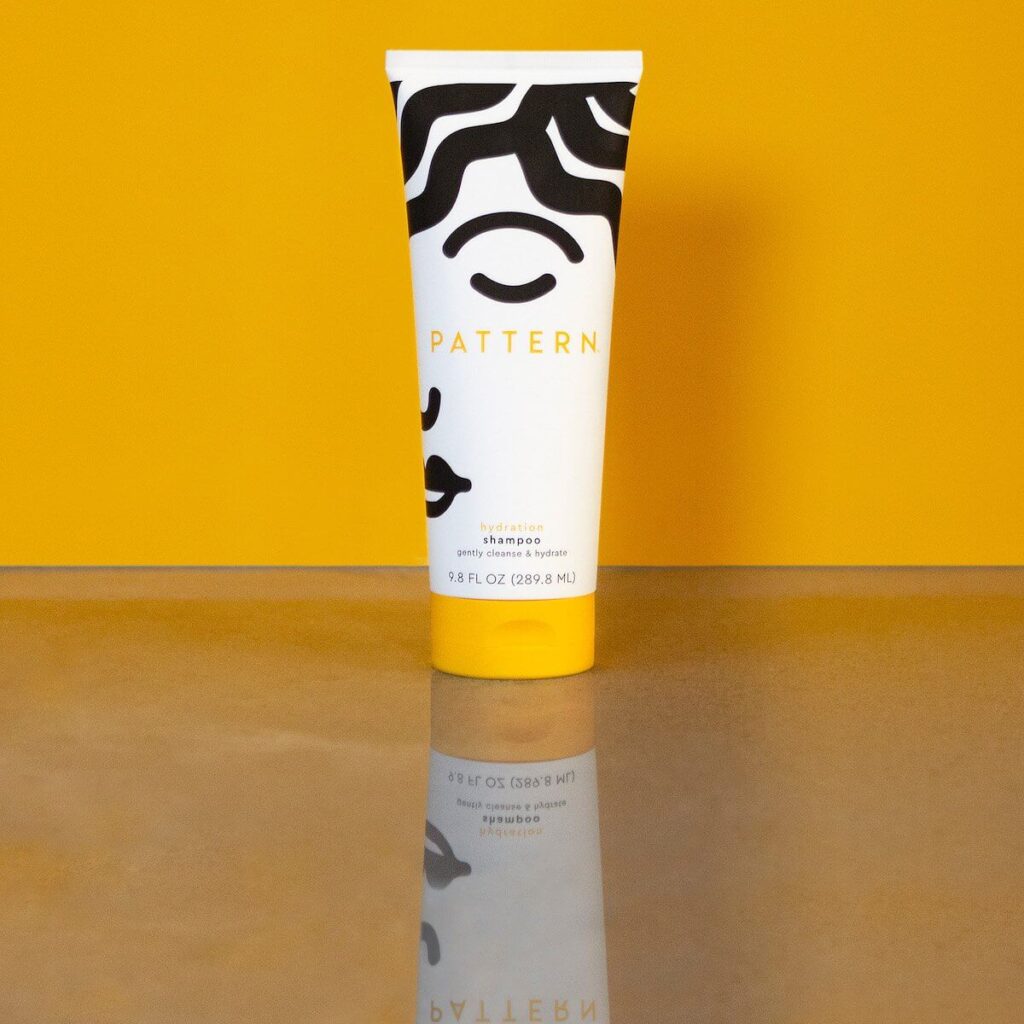 As we know, dry hair needs a moisture rich shampoo that can bring things back into balance so that repair and renewal can occur. Daniela Sawyer is a business development strategist, and led us to this life changing shampoo made by a brand called Pattern. For her, it tops the list of all options out there. "It is proven that it will hydrate and nourish curls, while cleansing with its ultra-hydrating compounds. The creamy formula is found sulfate-free and imbued with coconut oil, honey, and aloe vera."
This product won the 2020 Glamour Beauty Award Winner for Best Pro Shampoo for Curls, as well as three other prestigious titles from Women's Health, New Beauty and Very Good Light.
Best Cheap Sulfate Free Shampoo
Walton Wood Farm's This is Two Bottles of Shampoo Bar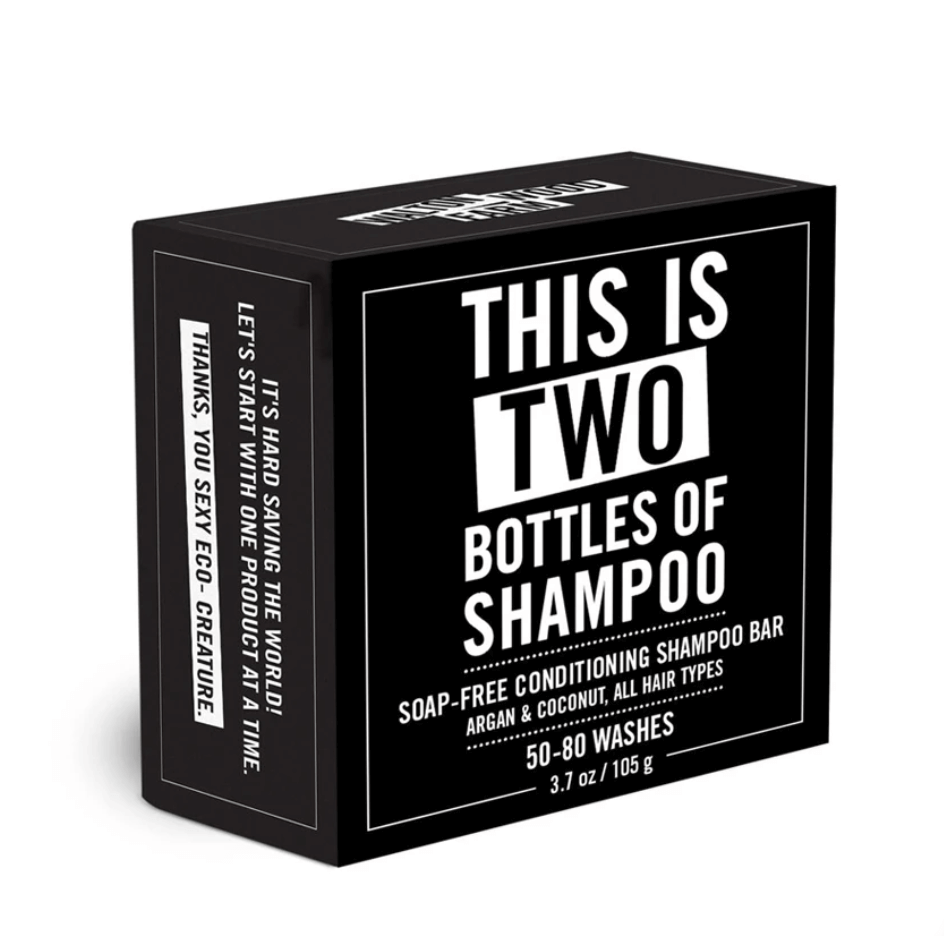 Nothing screams affordability like shampoo pressed into a bar of soap. This is the most affordable sulfate free shampoo we've found, without lacking in effect or quality. CEO of Henderson Public Relations, Shannah, has been using this compact shampoo bar for years.
"Cruelty-free and free of sulfates, it is also helping to keep shampoo bottles out of landfills". An important point noted by Shannah, considering the millions of plastic bottles that end up contaminating the environment year by year.
Shannah explains that one can make their haircare routine extra eco-friendly and clean with this unisex, soap-free shampoo bar. "It's made with Argan & Coconut Oil, this 3.9 oz conditioning shampoo bar is perfect for all hair types and provides 50-80 washes. It will save at least two shampoo bottles!"
To use Walton Wood Farm's shampoo, simply rub the bar on your wet hair and enjoy luxurious lather and soft, shiny locks. Cruelty-free and free of sulfates and other harsh ingredients!
Best Sulfate Free Shampoo for Frizzy Hair
Kiehl's Damage Repairing & Rehydrating Shampoo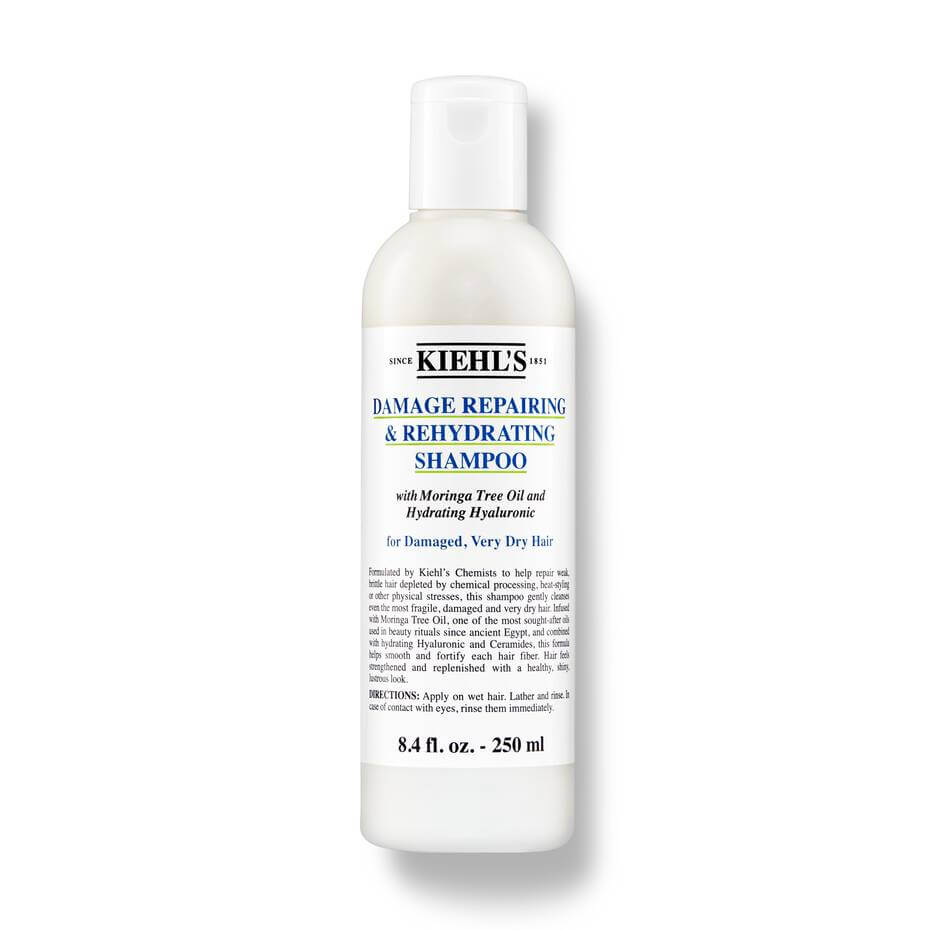 Always ahead of the pack when it comes to clean beauty, Kiehl's offers a wonderful sulfate free shampoo that is designed to target even the most damaged hair in the game!
As discussed, frizzy hair needs repair and rehydration, as frizz tends to look more intense due to various external factors (predominantly heat related). Jenny Stokes is the founder and CEO at Minimal Japan, and has been using Kiehl's on her own hair. "This shampoo contains hair strengthening ingredients like moringa tree oil, as well as hydration & protection elementslike ceramides and hyaluronic acid."
We spoke to Jenny further about what the real benefit in switching to this kind of shampoo is. "Sulfate-free products can maintain the natural oils in your hair and scalp, leaving your hair shinier and with more moisture. For beauty experts like me, switching to a sulfate-free shampoo and conditioner can help you obtain healthier, shinier hair."
Best Sulfate Free Dandruff Shampoo
Susteau Moondust Hair Wash Shampoo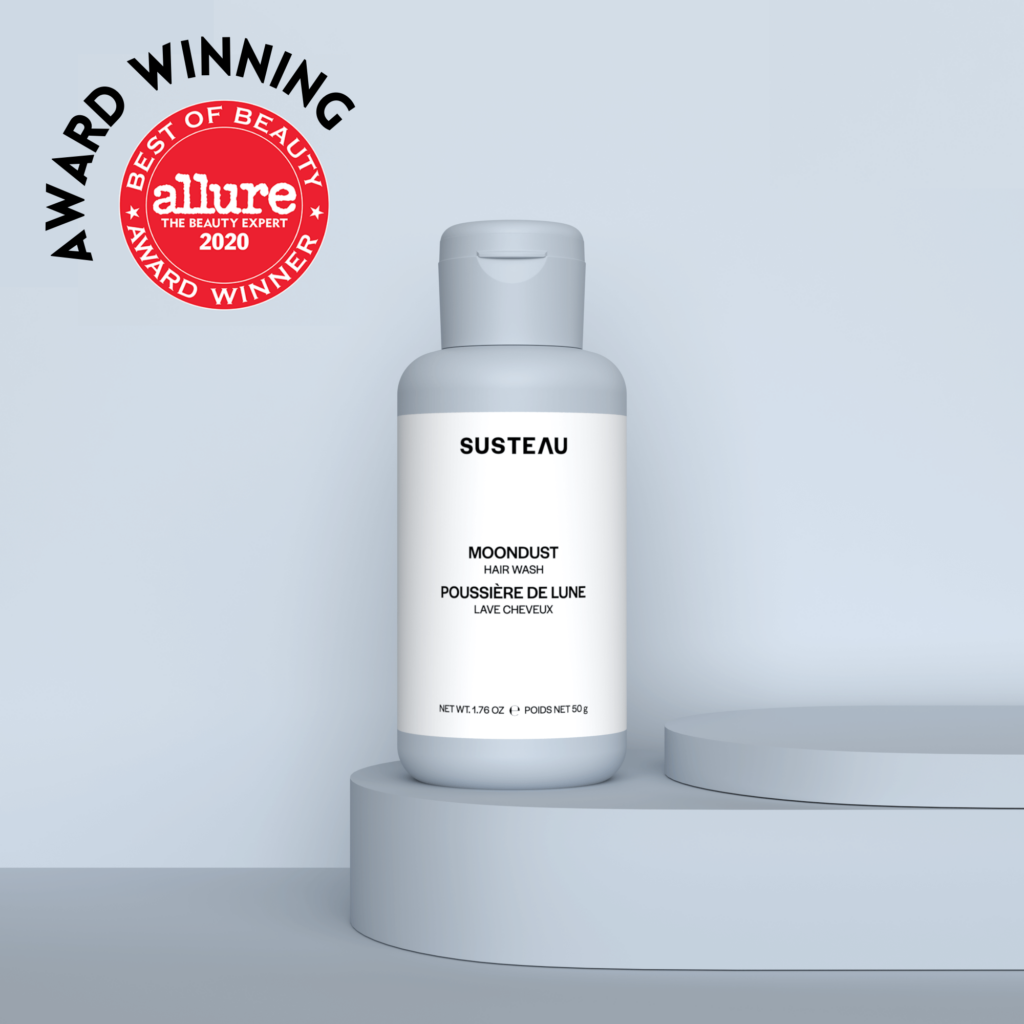 2020 Allure Best of Beauty award winner, this sulfate free shampoo by Susteau is looking to change hair care for the better. This is an intensely moisturizing sulfate free shampoo, making it ideal for those suffering from flaky scalp conditions due to dryness, such as dandruff.
Amir Behrozi is the founder of My Home Dojo, and had a few things to say about this new revelation of a product. "Moondust Hair Wash Shampoo uses natural ingredients and is a safe choice for people with color treated hair. It does not strip the hair and leaves it clean without weighing it down!"
He continued to explain that the Moondust wash is made from plant oils, soy proteins, avocado, grapefruit extract, aloe juice and water. This blend of healthy ingredients creates a product that will not damage the integrity of your hair or scalp while still giving you that clean feeling you're after! "Moondust Hairwash Shampoo can help transcend inflammation of the skin on the scalp or flaking which is often caused by using products containing harsh chemicals such as sulfates like Sodium Laurate/Laureth Sulfates."
Best Sulfate Free Shampoo for Hair Growth
Forever Living Aloe Jojoba Shampoo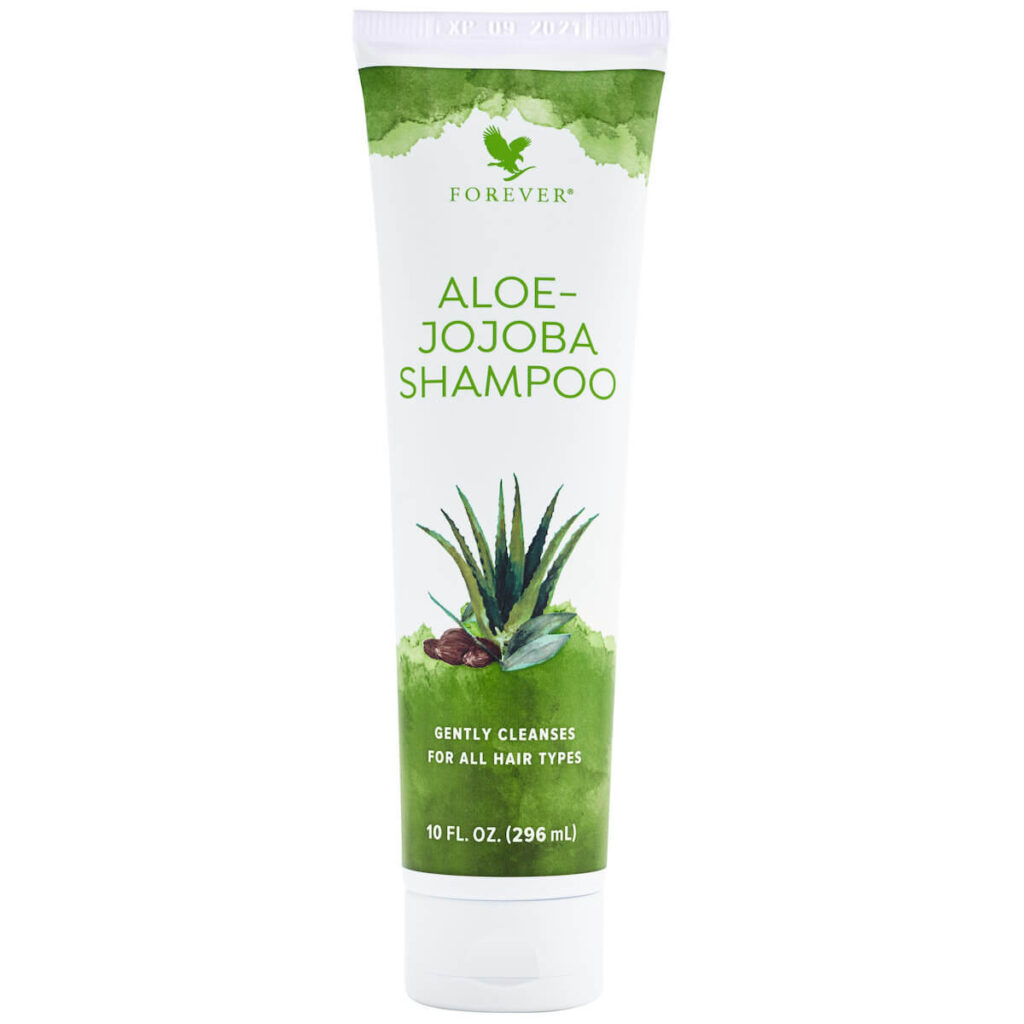 It's important to understand that hair loss and hair growth are two sides of the same coin. What we mean by this is that treating one, generally requires treatment of the other. They are co-creative experiences that can be used to bring a scalp back into balance.
If you're seeking amplified hair growth, we recommend a sulfate shampoo for hair loss! Farwa Shoaib, founder of The Homemaker Mama, introduced us to her favorite sulfate free shampoo for hair loss: Forever Living's Aloe Jojoba Shampoo.
"I've been using Forever Living Aloe Jojoba Shampoo and conditioner for the last 1.5 year and the results are amazing so far. I've seen thickening of my hair, less hair fall and improved texture just by using this shampoo, without changing anything in my hair care routine." Farwa goes on to tell us that the best thing about this shampoo is that it leathers very well and cleans up her severely oily scalp. She also uses this product on her 3 years old daughter and is incredibly pleased with the results.
Sulfate Free Shampoo Brands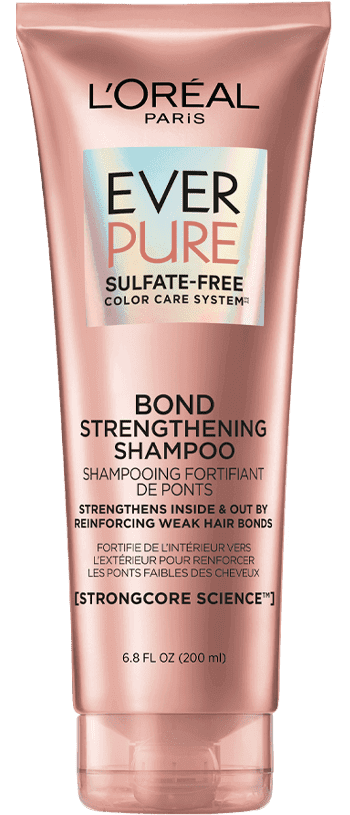 Gradually, Loreal is adding more and more sulfate free options to their current product list. These include a range of shampoos and conditioners designed for different hair types, even bleach blonde hair that need that extra level of deep hydration.
We particularly like their thickening shampoo, designed to naturally increase body in the hair over time. The scalp detox is worth looking at too, if you feel that your hair bed has a build up of excess product from over the years. In fact, a scalp detox is always a good idea if you've been using sulfate-inclusive products up until now!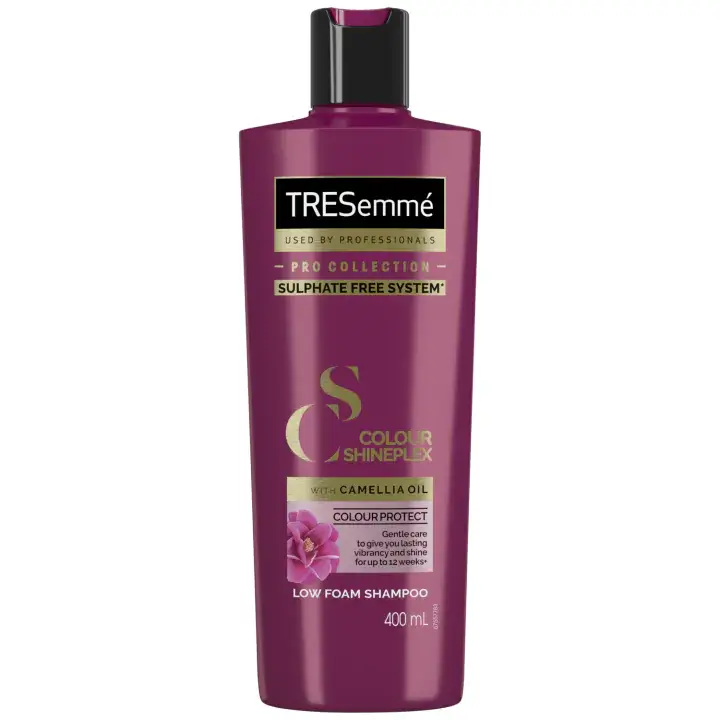 The Tresemme range is known worldwide as being a salon-quality option that you can take home for next to nothing. Much of their range is sulfate rich, so their introduction of this alternative was well received.
The shampoo is part of their pro collection, and is intended to increase shine while maintaining the balance of color treated locks. It is thought that hair color can be sustained for up to 12 weeks longer than regular shampoos would allow, which attests to the gentle nature of this formula.
Suave is another brand that makes a great, gentle sulfate free shampoo. The key ingredient is coconut oil, so you already know that this product is going to be nourishing and protective beyond other commercial brands.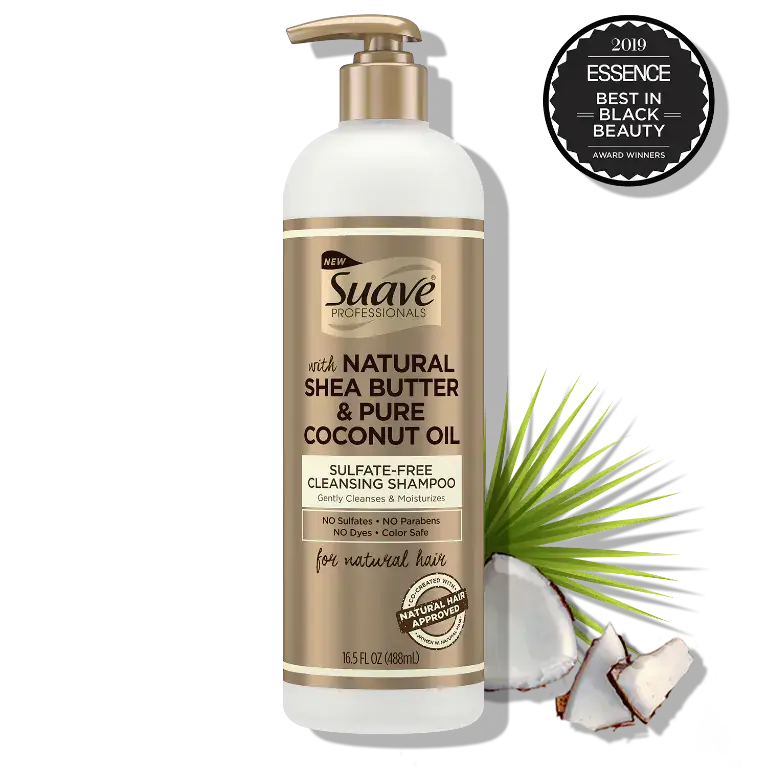 This is an ideal product for curly or coily hair, and it also won an Essence Best in Black Beauty Award in 2019. As far as frizz-fighting goes, this is the organic sulfate free shampoo to look at closely!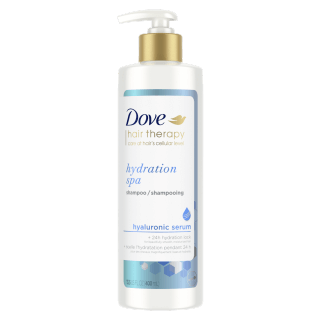 Dove jumped on the sulfate friendly band wagon a few years ago, releasing a dynamic range of shampoos and leave-in treatments that don't involve any of the nasty compounds. Their range targets hydration, dry scalp and breakage, with a leave-in treatment to match each of the shampoos.
Hyaluronic serum and niacinamide are the key ingredients, adding to the incredibly hydrating abilities packing in every bottle. We love this range and would recommend it as a worthwhile entry-level product available in most drugstores.
Nexxus Sulfate Free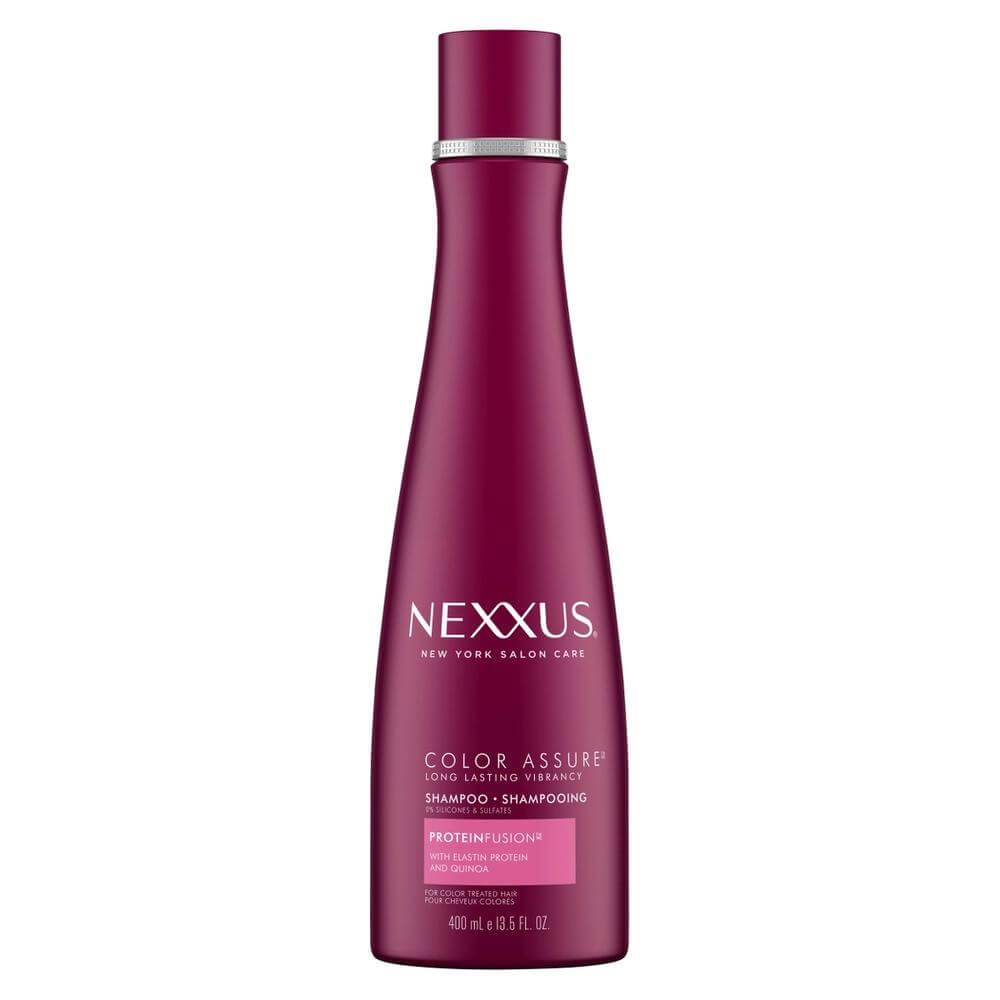 As far as commercial brands go, Nexxus has delivered a somewhat natural sulfate free shampoo for the masses. It's designed to be extra friendly to color treated hair, infused with proteins derived from elastin and quinoa.
It is believed that Nexxus increases the lifespan of fresh color by up to 40 washes. You won't struggle to find this product in most drugstores and supermarkets! We've enjoyed reading reviews on this product, and found most customers are particularly taken by the very sensual smell of the product!
Best Sulfate Free Conditioner
MKS Eco Sulfate Free Conditioners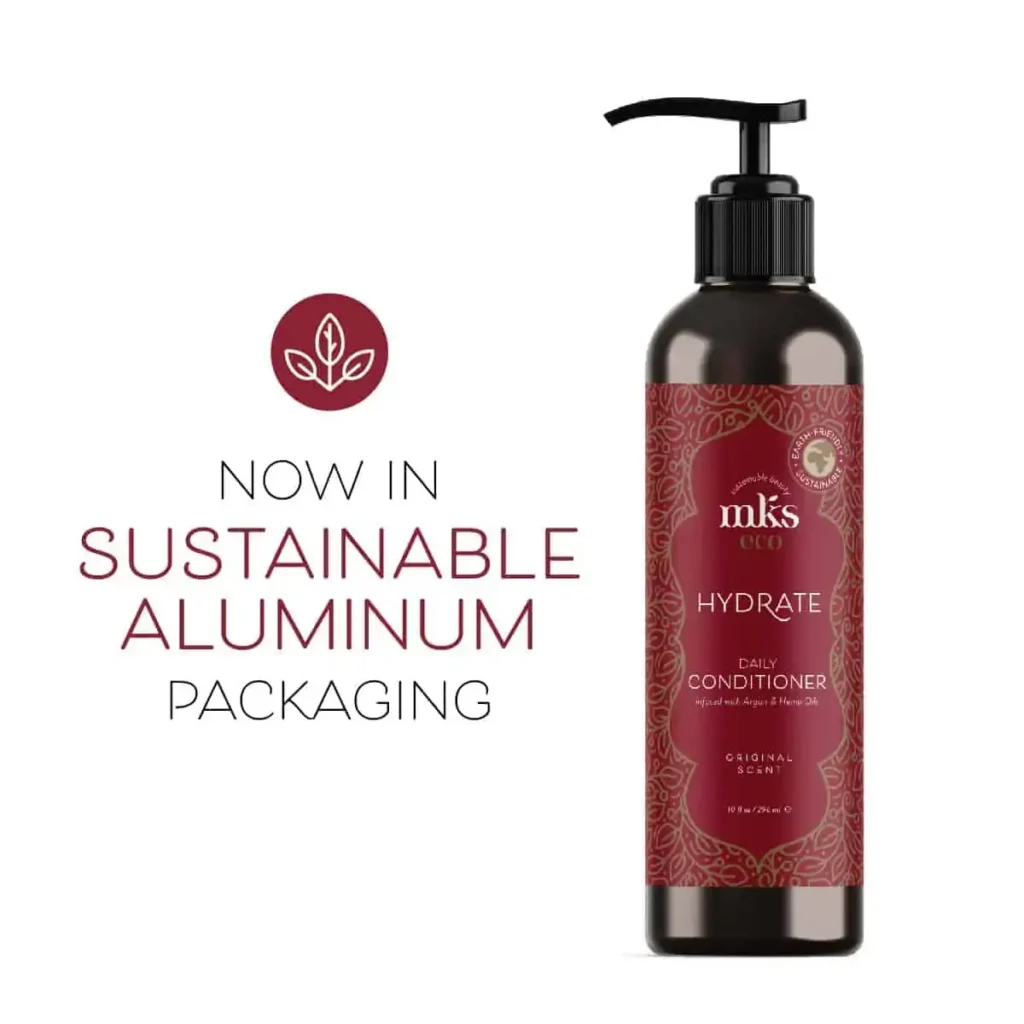 While this article isn't specifically focused on sulfate free conditioner, we didn't want to part ways without offering you one that we would recommend above all else!
You're going to have a fabulous time sifting through the various conditioner options made by Moroccan brand MKS Eco. There's something for everyone, and you can easily match your hair needs to their dynamic range.
Anna Garcia is a social media coordinator and has given us her insight on this well-read brand. "The MKS conditioner formulas are ultra-nourishing, with Argan Oil and Hemp Seed Oil to deliver lightweight but deeply penetrating moisture. Its proteins and nutrients strengthen hair to reduce breakage and protect from daily stresses."
Anna goes on to say that supporting MKS means charitable support, too. "This brand also gives back with a percentage of sale donated to the nonprofit Get Together Foundation to help the homeless community."
Sulfate Free Shampoo & Conditioner Reviews
We don't like to rely too heavily on what people write on the Internet. We all know that even the best self-care or beauty product on the planet is going to be perceived in a negative light if we happen to just be having 'one of those days' — so it's good to take everything with a pinch of salt!
That said, there are wonderful testimonials available from people around the world who are reviewing sulfate free products somewhat objectively.
From what we can tell, the feedback tends to be either overwhelmingly positive, or entirely neutral. Customers making the switch to various brands seem to be enjoying the benefits, or they are simply underwhelmed by the formula and are looking elsewhere for something more effective.
There are very few distinctly negative reviews where consumers are advocating strongly against sulfate free sulfate free shampoo and conditioners. The proof, as they say, is in the pudding!
Where to Buy Sulfate Free Shampoo and Conditioner
Smaller brands that are not yet available on the shelves of local drugstores, as better purchased online (either from their brand website, or from e-commerce platforms such as eBay or Amazon).
That said, buying self-care products in person is an enjoyable experience for anyone who values being able to smell the product prior to purchase. If you're wanting to purchase a sulfate free shampoo or conditioner in person, we'd recommend the following retailers:
Sulfate Free Shampoo and Conditioner at Walmart
Walmart has been dedicating more and more of their shelf space to clean beauty brands, after seeing the positive response they get from existing customers. There is clearly a demand for more of these products, so this is a good place to start looking for sulfate free one such as shampoos, conditioners, body washes and even makeup.
Sulfate Free Shampoo and Conditioner at Ulta
Ulta is a chain of beauty stores found across the United States. Here, you can buy more esteemed clean beauty brands in person, as well as online via their well-curated buying platform.
Ulta stocks a wide range of different sulfate free shampoo and conditioner brands to choose from. Their price points range from very affordable through to luxury brands operating at more expensive rates.
Sulfate Free Shampoo and Conditioner at Target
Like Walmart, Target has had to keep up with the ever increasing demand for clean beauty products in store. Here you'll find the more commercial and easily accessible brands, as well as some lesser known small businesses looking to break into the big leagues.
Did You Enjoy This Article?
If you enjoyed this article, you might also like our articles discussing haircare and dental care such as: Apple Cider Vinegar Hair Rinse, Apple Cider Vinegar Shampoo, and Best Natural Mouthwash.