We live in an era where a majority of consumers are looking for natural, eco-friendly, zero waste, and sustainable products. This is, partly, in response to the growing concern about global warming and the harmful impact that many synthetic products have on the planet. The rapidly growing clean beauty movement is a clear indication of shifting consumer interests. It's worth noting that many of these eco-conscious consumers are also aware that for a product to be truly green, its packaging should also be as sustainable as possible.
With the rise of this trend, manufacturing brands have begun taking environmental responsibility by using packaging materials that pose minimal risk to the environment. In fact, a 2017 survey showed that 24 percent of new beauty products come in eco-friendly packaging. Other industries are in the process of adopting more sustainable packages. Still, one thing is for sure, if a brand isn't making an effort to reduce the amount of wastage and pollution caused by its packaging material, the brand is running the risk of losing many of its eco-conscious customers.
In this article, we'll look at what sustainable packaging means, and why it's important. You'll find out exactly what materials are considered sustainable, and why they're better than those that have been traditionally used by manufacturers. Stick with us to the end where we will also highlight some of the brands in the beauty industry that are making conscious efforts to use more eco friendly packaging.
What is Sustainable Packaging?
In a nutshell, sustainable packaging products are those that have been produced, supplied, and used in a manner that doesn't contribute to environmental degradation. This means that the materials used to make the packaging are sustainably sourced and that the manufacturing process used has reduced the carbon print. When these products get to the consumers, they can either be reused or recycled. Finally, if they do end up in the environment, they can decompose without accumulating.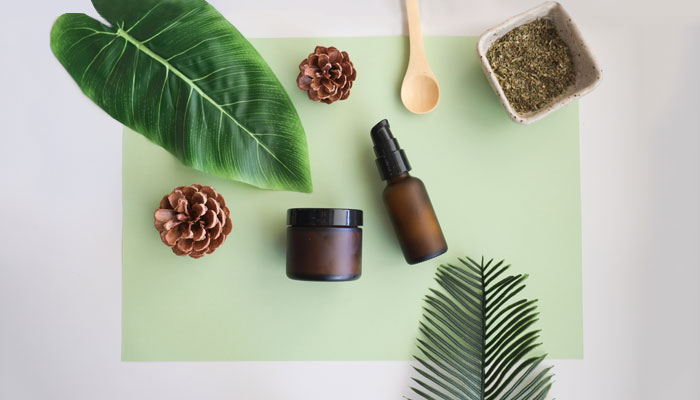 Generally, sustainable packaging seeks to battle the growing plastic waste that poses a risk to life on earth, especially the oceans. Research shows that there are more than 5 trillion pieces of plastic in water bodies worldwide. This is because, for decades, plastic has been the preferred packaging material in the beauty industry, and is still widely used across a majority of consumer products.
What Type of Packaging is Considered Sustainable?
The types of packaging materials that are considered sustainable include:
1. Bamboo
Packaging made using bamboo strikes a balance between sustainable, luxurious, and functional. Bamboo is an extremely renewable source of raw material that grows at a faster rate than most hardwoods. The texture of bamboo gives it a unique appearance that endears it to customers. Using bamboo packaging allows more of this fast-growing tree to be planted, which is good for the environment because bamboos absorb about five times more carbon dioxide from the air than other grass trees.
2. Glass and Metal
Glass and metal packaging are reusable and recyclable. Besides being great material choices as alternatives to plastics, they are also safer for consumers because they don't release any toxins into the products they're carrying.
3. Compostable / Biodegradable Paperboard
Biodegradable paperboard is suitable for the outer packaging of cosmetics, such as boxes. Most companies are creating paperboard packaging that can be used for other purposes after one has bought their beauty products. If biodegradable paperboard ends up in the environment, it degrades fast, causing no accumulation or harm to organisms and the soil.
4. Recycled Plastic
Recycling is aimed at reducing the number of plastics in the environment while minimizing the need for the manufacture of more. By using recycled plastics, brands make their packaging of choice more sustainable as they ensure it doesn't end up as waste.
5. Silicone
Silicone is a material made with silica, which is sourced from the sand. It's used as a more heat-resistant, malleable, and durable alternative to plastic. While it's not biodegradable, it also does not break down to release toxins into soil and water as plastics do. However, it can be recycled for added sustainability.
What is the Difference Between Sustainable Packaging and Zero Waste Packaging?
Zero waste makeup packaging is another practice that's gaining popularity in the clean beauty industry. Basically, it means that each packaging product should have a circular life cycle, whereby it never ends up as waste. The zero waste lifestyle involves complete utilization, reusing, or recycling. An example is whereby a brand uses packaging embedded with seeds that can later be planted to grow into vegetables after their initial use.
There's also no burning or burying of zero-waste packaging. In essence, they're meant to remain in circulation once manufactured, and never end up in the environment in a manner that causes pollution or accumulation.
Companies that use eco friendly packaging also try to make use of as little packaging material as possible.
The difference between sustainable packaging and zero-waste packaging is that while the former seeks to have a lesser environmental footprint, the latter strives for no footprint at all. However, both are great options for environmentally conscious consumers and brands.
Why is Eco-Friendly Packaging Important in Clean Beauty?
Any brand that chooses to switch to environmentally friendly packaging has a lot to benefit from. Here are some of the reasons why making this change is important in the industry:
1. Consumer Interest
Multiple studies have revealed that millennials, who make up a large portion of the population that spends a considerable amount on beauty products, are concerned about environmental conservation. The surveys have shown that this demographic is ready to give up products and brands that don't reflect their eco-conscious lifestyle.
For millennials, having their products created using organic, natural, and non-toxic ingredients isn't enough. The packaging also has to have the same attributes. Brands looking to remain relevant, therefore, need to resonate with the interests of the consumers, and sustainable packaging will undoubtedly give them an edge over other products in the market.
2. Brand Reputation
Consumers want to associate themselves with brands that uphold the same environmental and ethical standards as they do. Currently, many non-profit organizations and multinational companies are making efforts to reduce the amount of pollution on the planet. Such organizations are admirable, and any beauty company that follows the same route will gain a loyal following.
The kind of reaction a brand gets if they act on the contrary is also an important consideration. If consumers pinpoint your company as being wasteful and engaging in production practices that harm the environment, you're likely to receive bad press. In this age of social media, that can hurt your revenue considerably as eco-conscious individuals are eager to campaign against any practices that pollute the soil, air, or water.
3. Reduced Production Costs
Some types of sustainable packaging require less material to make, which reduces manufacturing costs. Many of them are also lightweight, which cuts down on storage and shipping costs. Once they get to the consumer, sustainable packaging that is reusable or recyclable further reduces the costs of making new ones. That, in the long run, helps the brand save money in production.
4. Government Policies
With the shift of global attention to global warming, many governments across the world are introducing policies meant to conserve the environment. Already, we have countries that have banned plastic bags, while others are contemplating the same for plastic bottles. Sooner than later, beauty manufacturers may find themselves having to use sustainable packaging products due to compulsory government policies. It is, therefore, advisable for companies to begin making the switch early when they're under no legal pressure.
History of Cosmetics and Beauty Packaging
Cosmetics have been used for centuries, and so has their packaging. Ancient Egyptians are reported to have used bowls and jars for their eye cosmetics. Plastics were not widely used for packaging until the mid-20th century when plastic bottles became popular. Before that, plastic had been introduced in the 19th century and was already in use as an alternative to ivory and rubber.
With the introduction of these bottles, plastic quickly replaced glass in a lot of industries, including cosmetics. A variety of materials for packaging were also introduced, including high-density polyethylene, polyethylene terephthalate, polycarbonate, and fluorine-treated HDPE. Most manufacturers prefer these packaging materials because of their cheap production costs. They're also easy to design into different shapes and sizes, making them suitable for cosmetic products. The packaging industry currently accounts for most of the plastic used worldwide.
Lately, however, there have been appalling reports about the number of plastics in our landfills and oceans. Conservation groups estimate that by 2050, plastic content in oceans will overwhelm the fish population. This and other concerns regarding the process of manufacturing plastic that adds to carbon emissions have caused many brands to turn their backs on traditional packaging for more sustainable options. Materials such as glass, paper, and bioplastic are now increasingly used. As many brands become more environmentally conscious, plastic may no longer be the primary mode of packaging in the beauty industry.
Top 15 Natural, Organic, and Non-Toxic Beauty Brands
Here are 15 brands that are making noteworthy efforts towards maintaining sustainable packaging and reducing the plastic waste on the planet:
1. Axiology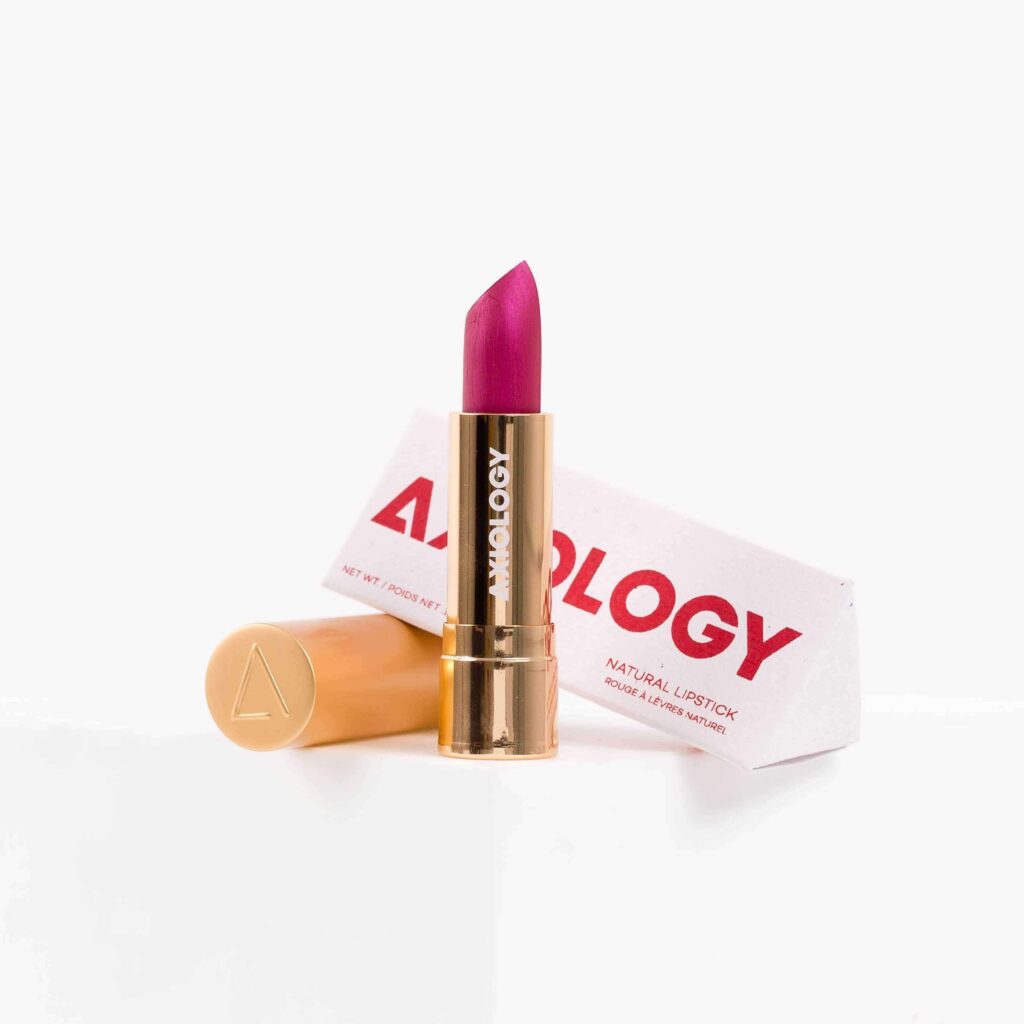 This is a lip product company that offers lipsticks and lip crayons. The brand uses only ten ingredients in their formulas, including organic essential oils such as castor, avocado, and grapeseed. Axiology's sustainable packaging policy directly helps to reduce the amount of paper waste that ends up in beaches in Bali. In a partnership with the local women, the company uses paper collected from schools, hotels, and offices, then recycles it through energy-efficient means. The recycled product makes boxes that package their organic lipsticks.
2. Burt's Bees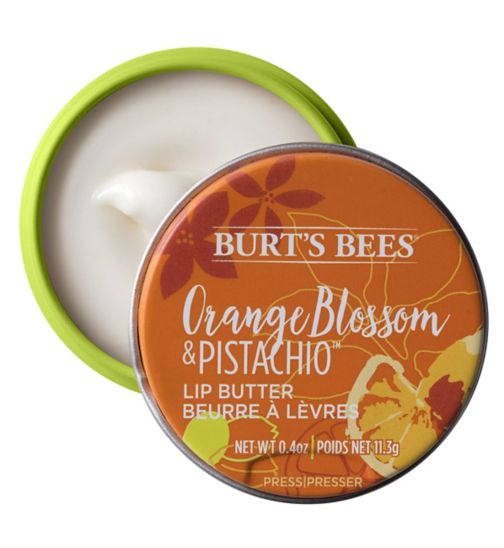 Burt's Bees is a skincare, makeup, and hair product manufacturer. The company strives to make cosmetics that are at least 95 percent natural and avoids toxic chemicals such as phthalates and petrolatum in their formulations. Burt's Bees is making efforts towards eco friendly product packaging by using paper, aluminum, steel, and glass in place of plastics. About 40 percent of the plastics that Burt's Bees use is post-consumer recycled (PCR), meaning they have been used before. For labeling, the brand uses vegetable ink and utilizes stickers to reduce the amount of material used.
3. Lush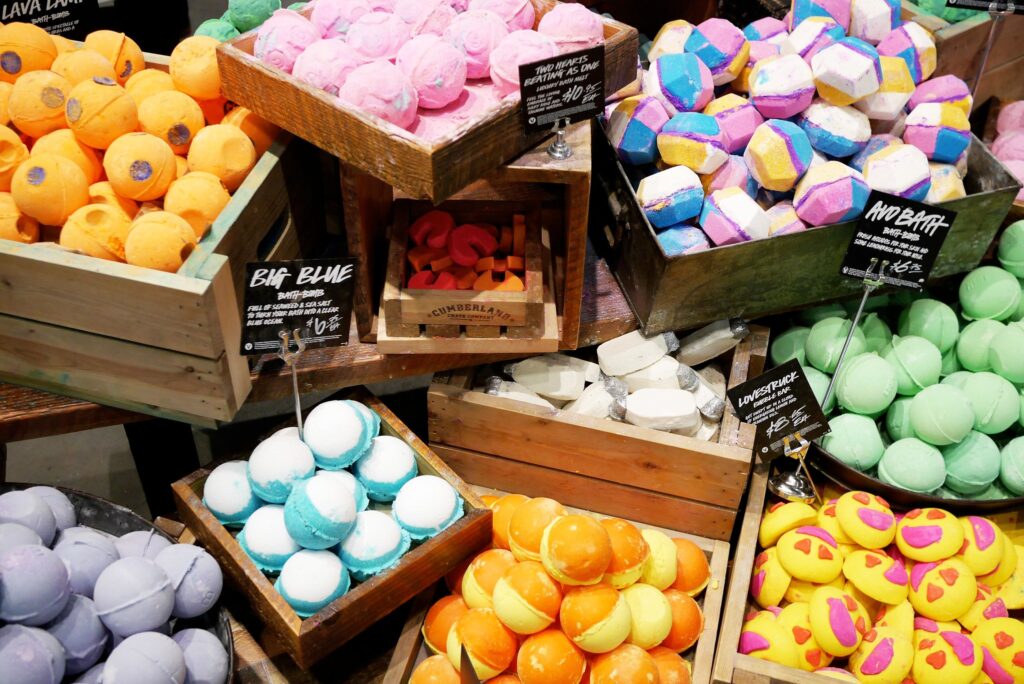 Lush has taken several steps towards sustainable packaging, including manufacturing shampoo bars in an effort to eliminate the need for plastic bottles used to package the liquid variety. They even have products that can be taken home naked, which means they don't require any packaging. For their packaging, they utilize 90 percent recyclable materials. The brand also encourages customers to return some of their containers for recycling by offering a free fresh face mask in exchange. Lush is working towards having refillable containers in the future, which will reduce the amount of new packaging manufactured. The brand's line of products includes 100% vegan handmade lotions, cleansers, and fragrances. Lush mainly produces face, body, and bath personal care items.
4. Ăether Beauty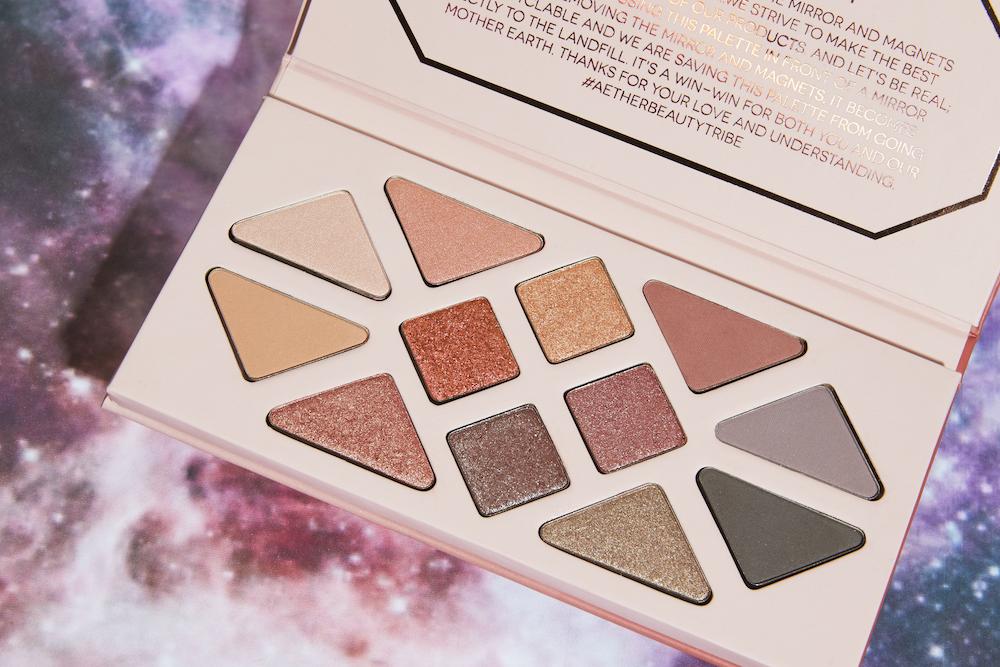 Ăether Beauty is one of the sustainable packaging brands which tries to minimize plastic pollution in the environment while also supporting environmental charities. When making their packaging, they avoid mixing plastics and metals, a common practice that makes it difficult to recycle plastic. They also steer clear of hard plastics, which may pose the same challenge. The brand uses FSC (Forest Stewardship Council) certified paper, which is sourced sustainably without endangering forests. For printing, Ăether Beauty uses soy ink. When it comes to formulating their products, Ăether meets European Union standards by omitting more than 1,300 harmful chemicals from their ingredients list. The brand makes color cosmetics that are a blend of naturally-derived ingredients and non-toxic synthetic components.
5. Aveda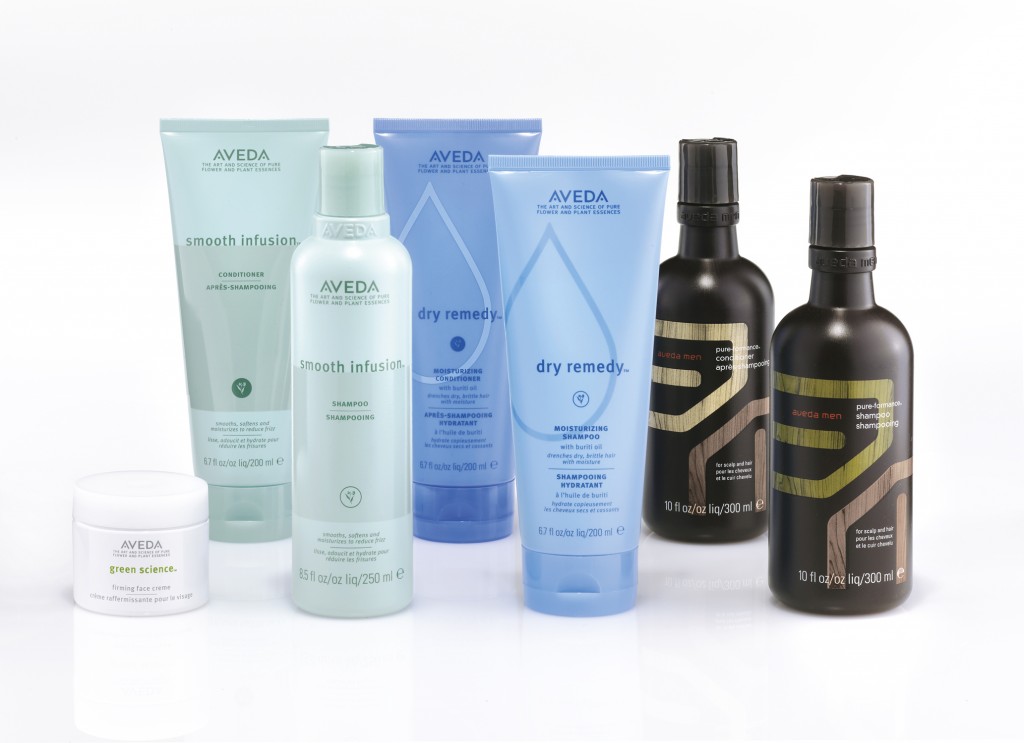 Aveda is a personal care brand that offers natural hair and scalp care products. The manufacturer has a variety of products to cater to different needs, such as dry hair and hair loss. Aveda has put a lot of effort in ensuring that more than 85 percent of their jars and bottles are made using 100 percent post-consumer recycled materials. They also use bioplastic, which is 96 percent derived from plants such as sugarcane.
6. Bleach London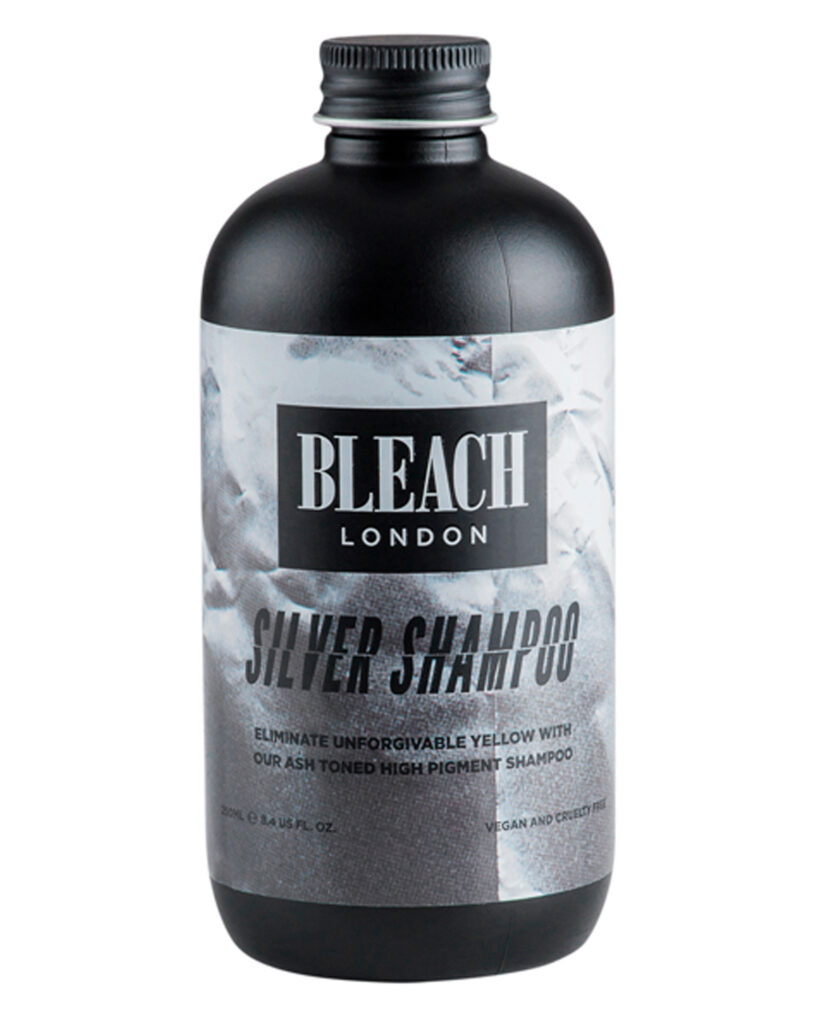 This is a vegan hair color product manufacturer that offers bleaches, toners, shampoos, and conditioners. Bleach London's eco friendly packaging cosmetics are meant to contribute to the efforts of keeping the ocean free of plastic waste. The brand uses refillable glass bottles, which are essential in avoiding single-use plastic containers.
7. Meow Meow Tweet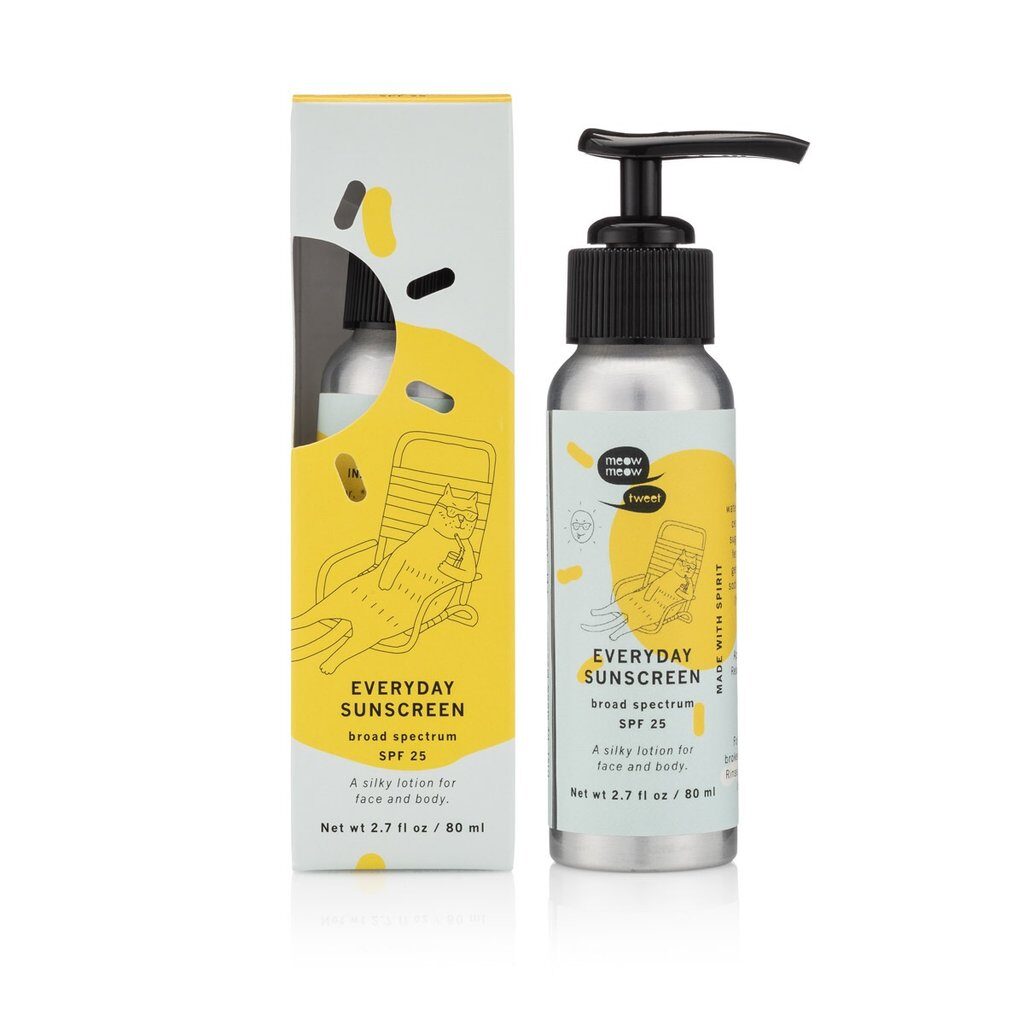 Meow Meow Tweet produces sustainable products and believes it's important that their packaging reflects the same principles. Their range of products includes face, body, and skincare items that are made using unrefined plant oils and organic botanicals. In 2016, the company began using biodegradable tubes that are refillable and reusable. Their products are hand-wrapped using recycled waste paper. Meow Meow Tweet also uses glass containers that pose no harm to the environment.
8. Cosmydor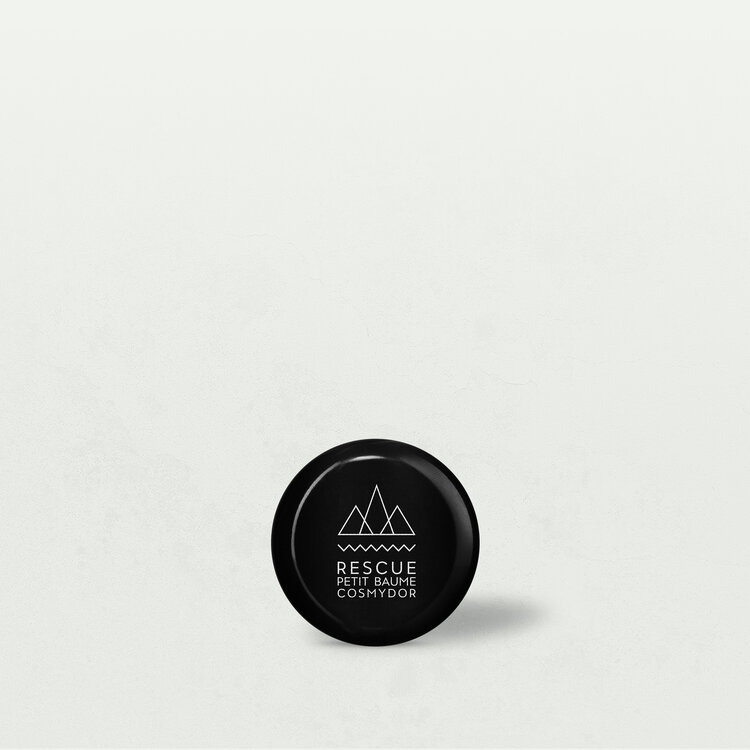 Cosmydor is a French skincare brand with butter, creams, serums, and oils made for different needs. The brand also offers handcrafted soaps. Cosmydor is committed to ensuring that they use zero plastics in their packaging. Instead, they utilize eco friendly packaging materials such as aluminum and glass. They also do their best to avoid cardboard, which they believe creates a lot of waste. All the containers used for their products, including boxes, jars, and tubes are sourced within Europe. This cuts down on the carbon footprint as there's minimal transportation between industries.
9. We Are Paradoxx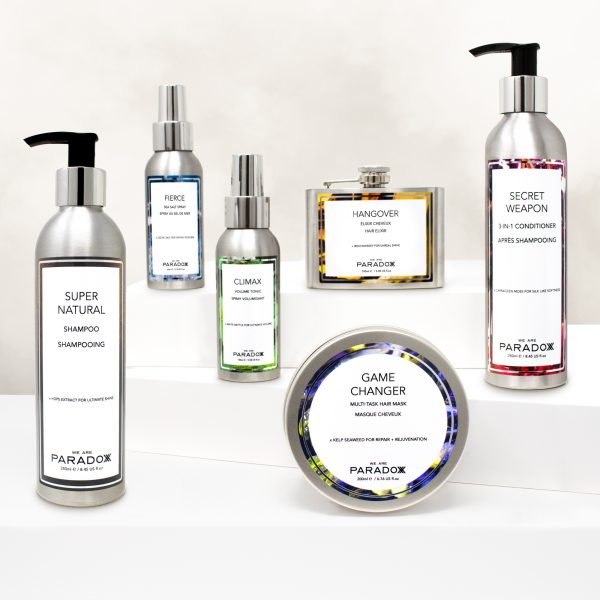 We Are Paradoxx is an organic hair product brand that's vegan and cruelty-free. Their hair masks, elixirs, volumizing tonics, and sprays are made using a unique blend of ingredients including moss, seaweed, and shamrock. The brand is a personal care company that strives to use as little plastic in its packaging as possible. Currently, their product packaging is 90 percent plastic-free and uses aluminum instead.
10. Farmacy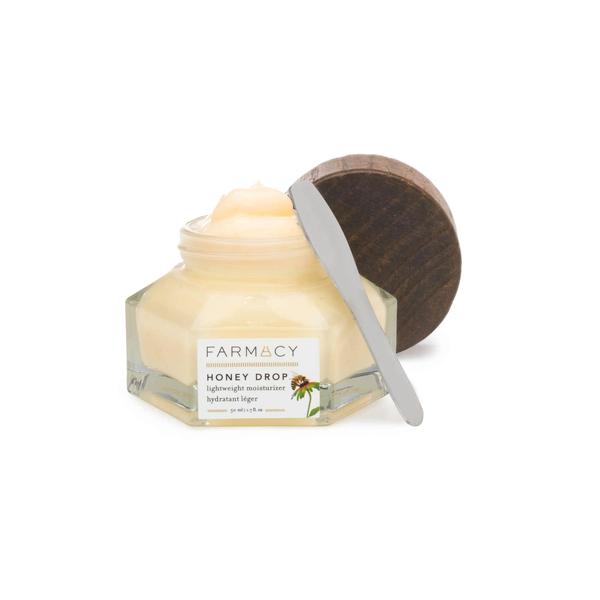 Farmacy is a manufacturer of body and face care products, including moisturizers, creams, oils, and deodorant sticks. The company adheres to the EU guidelines on toxic chemicals to avoid when making their products. Farmacy has packaging that's sustainably sourced and safe for the environment. The paper that they use is FSC certified, which means that its sourcing did not contribute to deforestation or other permanent harm to tree coverage. The brand also uses recyclable metal jars.
11. Neal's Yard Remedies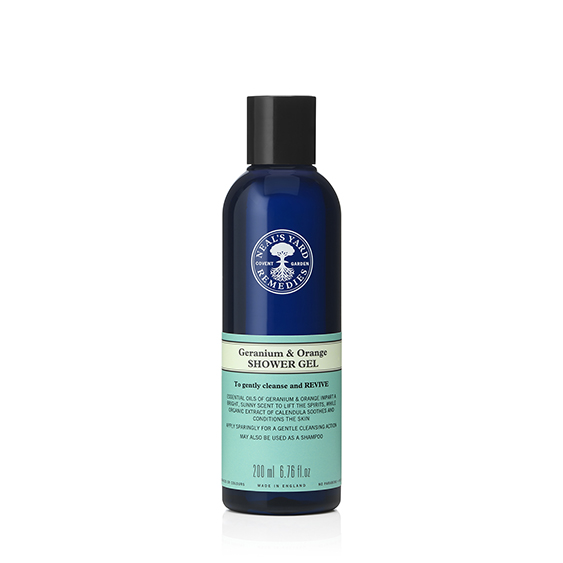 Neal's Yard Remedies is one of the zero waste makeup brands that are working towards ensuring that none of their packaging materials ends up in the environment. To support that, they use glass jars and bottles that are reusable and 100 percent recyclable. The plastic that the brand uses is 30 percent post-consumer recycled. When buying their products, customers receive shopping bags made of cotton, which are renewable and can be reused. Neal's Yard Remedies also provides refills for their shower gels and hand wash products and offer lower prices for customers who reuse their containers. The brand mainly deals in handmade skincare and aromatherapy products, including massage oils and home fragrances.
12. Orveda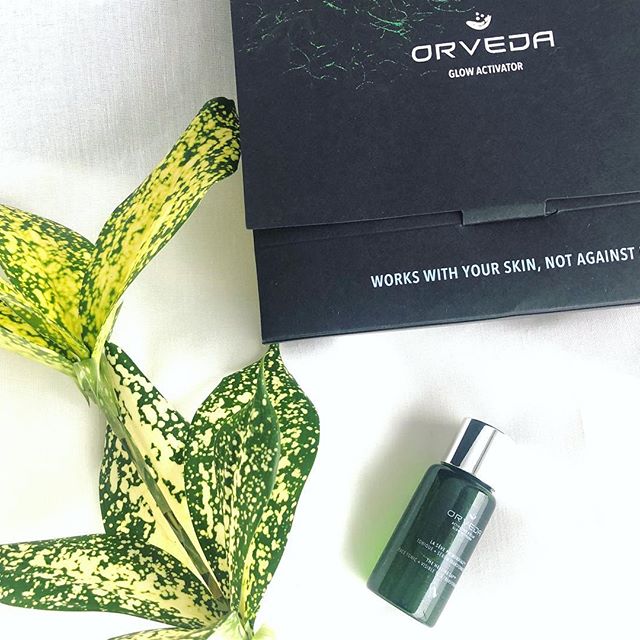 Orveda is a brand that makes vegan, green, clean, and halal products. In the same spirit, they opt for environmentally sustainable packaging that contains less than 5 percent plastic. The company mostly uses recyclable glass jars. Orveda's vegan skincare line is made for consumers with skin issues such as uneven skin tones, visible pores, and fine lines.
13. Floral Street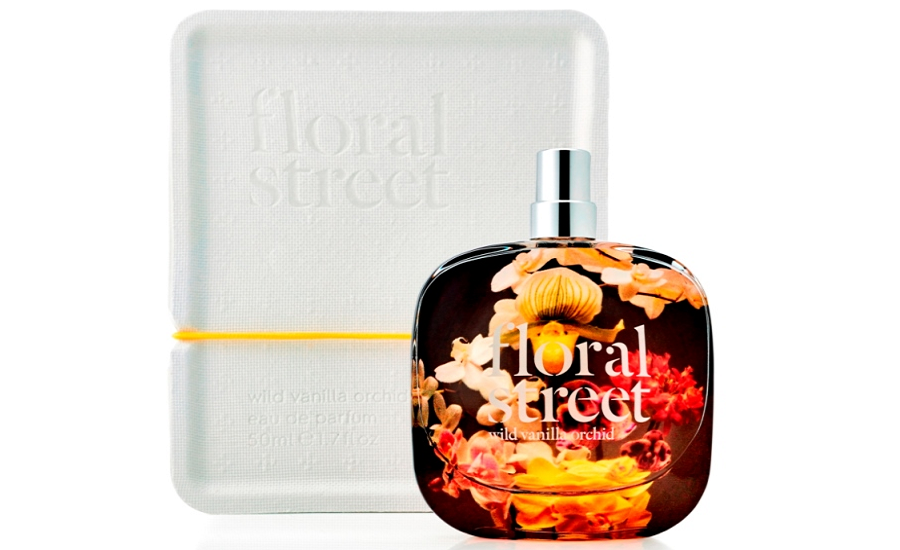 Floral Street is a beauty company that makes amazing fragrances. The brand offers travel-sized products that are easily portable. Floral Street utilizes bioplastic made by processing sucrose derived from the sugar cane plant. That makes reusable, recyclable, and biodegradable packaging materials. The packaging is also cheaper, and its production doesn't contribute to carbon emissions. Floral Street's containers look like they're made using traditional plastic, offering all the benefits without being harmful to consumers or the planet. The brand's fragrance comes packed in a box made using recyclable paper and is held together with a reusable band. This box can be used for other purposes, such as for storing jewelry.
14. Clean Beauty Collective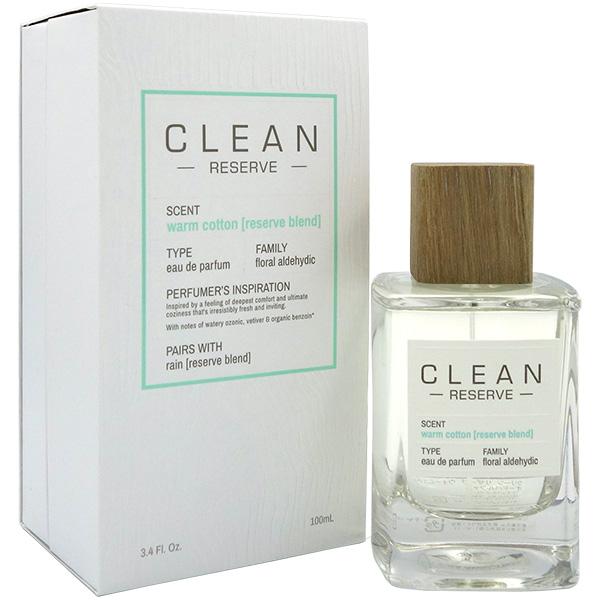 Clean Beauty Collective, the makers of CLEAN fragrances, partner with eco-conscious packaging manufacturers to produce sustainable packaging that the beauty brand uses for their products. They make fragrances that exclude some of the traditional ingredients such as acetone and acetaldehyde, which are harmful.
15. Kjaer Weis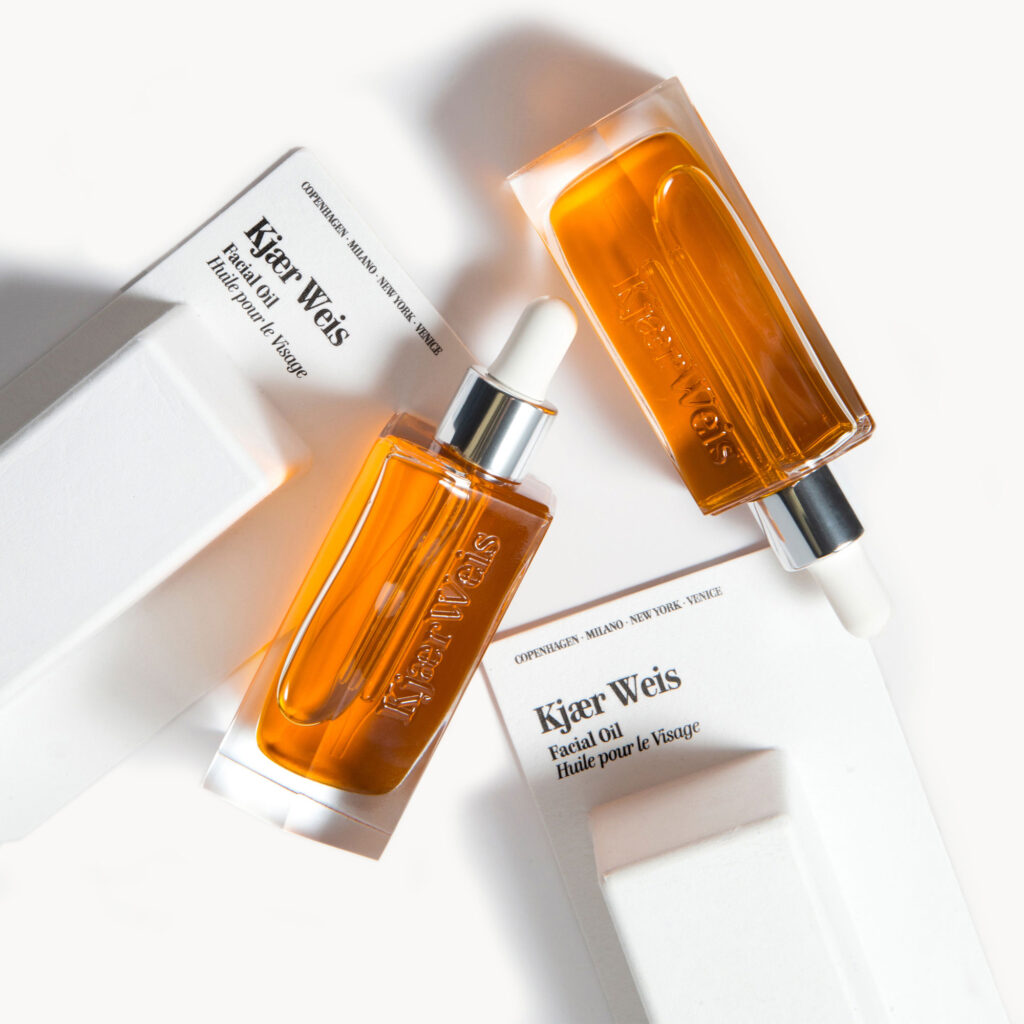 Kjaer Weis is a makeup brand dealing in color cosmetics for the face, lips, and eyes. Their products, including their compact, mascara, and lipstick, come in luxurious metal containers that are refillable. The brand also offers a reduced price to shoppers who purchase refills.
Small Businesses Doing their Part
While you may have heard of many of the "popular" clean beauty companies above, there are also many smaller, lesser known clean beauty brands doing their part to create sustainable packaging and reduce plastic waste in the beauty industry.
Activist Collective
Packaging at Activist Collective is recyclable glass and the caps and dropper collars are aluminum, versus the usual plastic. The brand also has a refill program whereby a customer can purchase a refill of the product that's sent in a safe aluminum/paper pouch. Activist Collective also donates 5% of their revenue to eco advocacy.
Mermaid Aloha
For Mermaid Aloha, the main packaging for their Kiss My Brass shampoo additive (a recyclable glass bottle) was important to them. However, they are also very conscious of the shipping material that goes AROUND a glass bottle to keep it safe. Does all of the bubble wrap cancel out the glass being recyclable? Mermaid Aloha thinks most people will toss a glass bottle instinctively into the recycling bin, but it takes an extra step to recycle bubble wrap that most don't take. As such, Mermaid Aloha is offering the choice of plastic or glass packaging and letting the consumer decide for themselves what they think is more sustainable.
Luna Volta
Luna Volta's hero product NOVA, a premium wellness hemp oil, comes packaged in 100% biodegradable and plantable packaging beneficial to the declining bee population. THE PLANETS, their luxurious microgravity CBD bath bombs are sealed in a plant-based compostable (at home certified, made from renewable wood pulp) clear bag nestled in a biodegradable HEMP hexagon-shaped box inspired by beehives and turtle shells.
Mukama Botanica
Maui-born eco-luxury skincare line, Mukama Botanica is inspired by founder Kama Hagar's upbringing in the Hawaiian jungle. They are a handmade luxury skincare line inspired by Hawaiian botanicals, filled with only 100% natural & organic ingredients and packaged in recycled packaging. As Mukama Botanica's mission is to inspire selfless self-care™ they also donate 3% of proceeds to help restructure corporate programs to become more ethical and sustainable.
LBCC Historical Apothecary
All of LBCC Historical Apothecary's products are based off of historical recipes which means no hidden chemicals, and 100% clean ingredients. Writer Kirsten Bazet is a big fan of their 1920's Rose Lip Rouge. You can apply it with a brush or your finger and it gives you a natural tint or blush that lasts a very long time. They're all packaged in jars and tins so you can repurpose later, and are marketed with historically accurate packaging that create lovely display pieces.
Herbivore Botanicals
The range offered by Herbivore Botanicals is earth-friendly and made from the highest quality natural products. Wherever possible they use glass bottles which are designed with a view to be upcycled. According to Ryan from Paleo Physicality, their products really suit his sensitive skin. Ryan's favorite product is the Beard Tonic. This product has a beautiful aroma and both smooths and softens his beard.
Maple Holistics
Maple Holistics are dedicated to holistic, earth-friendly health and wellness. Maple Holistics efforts to enhance eco-responsible sourcing means they reuse ocean plastic to create their bottles. Additionally, they believe that their environmental responsibility doesn't end with ingredients alone. Maple Holistics pride themselves on their recycling program which advocates the idea of conscious consumerism by encouraging consumers to recycle their bottles. For every 6 bottles of Maple Holisitcs' products you return by mail, you receive a free shampoo bottle or make an equivalent donation to an environmentally friendly cause.
Botanical Republic
Botanical Republic ethically sources its ingredients from local farmers and has FSC certified packaging for all around good vibes for mind, body, soul and planet!
BOLD & BARE
Bold & Bare is an essential collection of simplified, multitasking skincare for the modern woman that lives a full life and doesn't have much time to spend hours on her daily skincare routine. They choose glass for their bottles and jars to help reduce the quantity of plastic waste created by the beauty industry. They also choose post-consumer materials whenever possible and use recyclable paper.
Your Power as a Consumer
Customers make a brand. As a consumer who is concerned about the alarming rate at which plastics are ruining the planet and endangering marine life, you can make some changes in your shopping habits to promote environmental conservation.
It's no secret that making sustainable packaging can be a bit more expensive in some cases compared to using synthetic plastics. This creates a lot of pressure for brands who want to be eco-conscious while at the same time make profits. By supporting such brands, you help them sustain eco-friendly products.
The Right Direction for Brands
As a brand, sustainability is no longer a concept you can comfortably leave to a few players in the industry. This trend is becoming mainstream, and it's in the best interest of your business, consumers, and the planet that you don't fall behind.
Eco-conscious brands command the following of the millions of people who wish for a greener, safer planet. Unless you want to watch from the sidelines, it's advisable to start rethinking your production ethics. 
Did You Enjoy This Article?
If you enjoyed this article, you might also like our articles discussing skin and haircare such as Acne Patch for Pimples, Natural Hair Dye: Top 9 Brands, and Chebe Powder for Hair Growth.